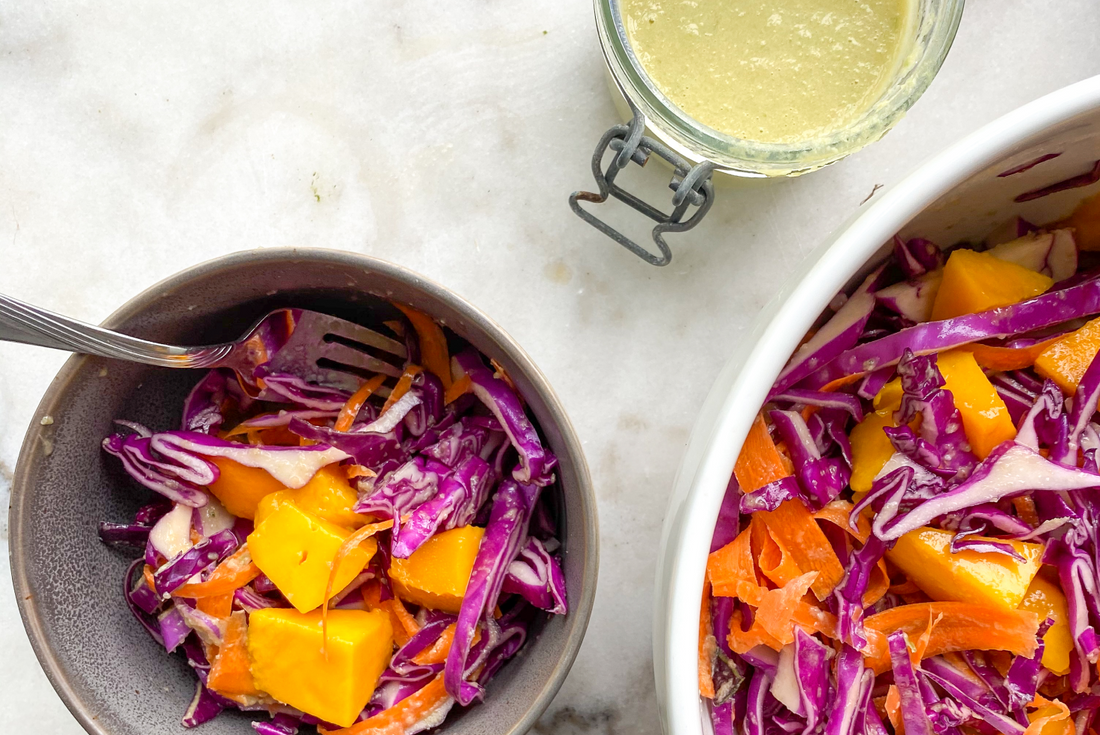 Miso & Mango Red Cabbage Salad
30 minutes prep
30 minutes active cooking
1 hour total
What You'll Need
Ingredients
For the shopping list
1/2 Head of a small Red Cabbage, thinly sliced into long ribbons
1 Large Carrot, peeled into ribbons that resemble fettuccine noodles
1/4 Cucumber, diced
1 tablespoon of Ginger, peeled and diced
1 teaspoon of Habanero or Jalepeño, minced
1/4 cup of Water
1 Mango, diced
Equipment
From the kitchen
1 Chef's Knife
1 Cutting Board
1 Mixing Bowl
What you'll have to do
Step 1
Slice the cabbage as thinly as possible, and use a swivel peeler to cut the carrot into thin ribbons. Combine the cut vegetables in a large bowl.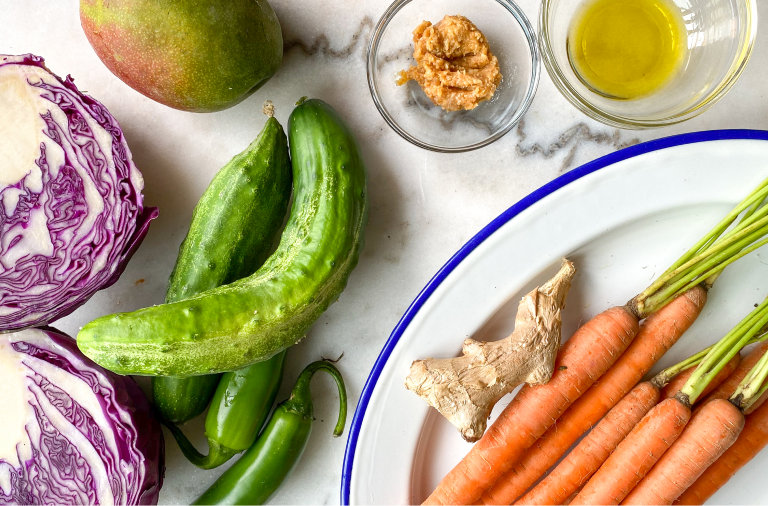 Step 2
Chop the cucumber, ginger, and habanero or jalepeño into small pieces, and a put them in a blender with the miso, olive oil, and water. Blend until smooth, adding a little more water if it seems too thick for dressing.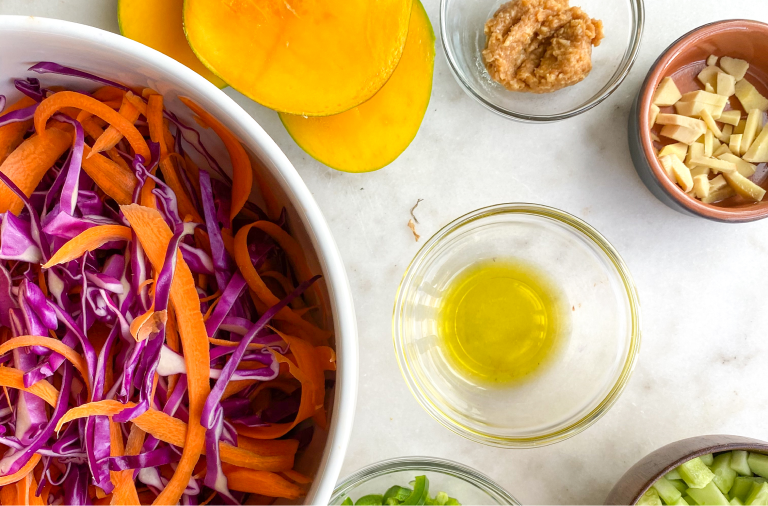 Step 3
Add the dressing to the cabbage and carrots, and toss well. Cut the mango into bite-sized pieces and toss to combine. Taste and add salt if needed.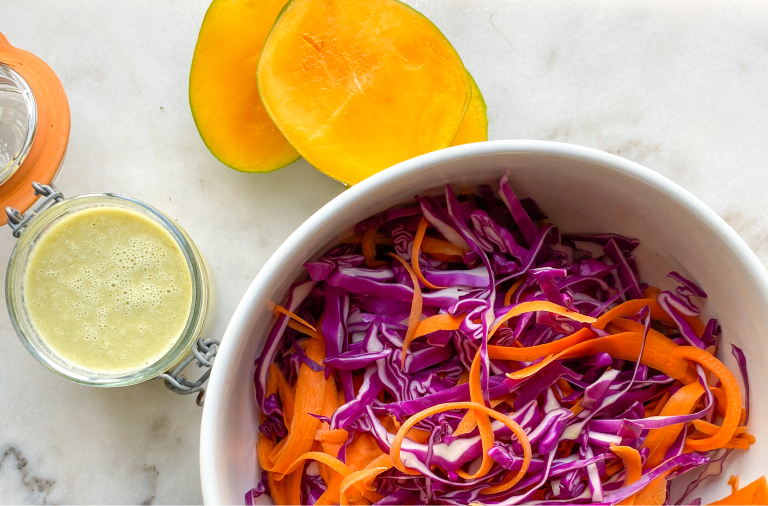 Step 4
Cover the bowl and let sit for at least 20 minutes before serving.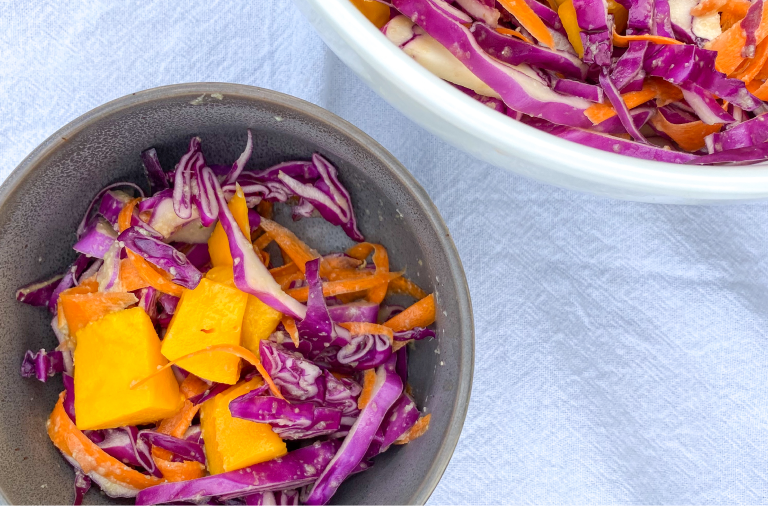 Shop this recipe
Out of stock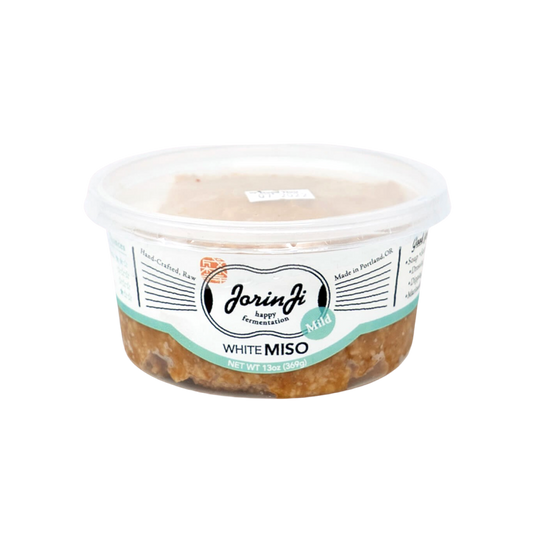 Sauces & Condiments
Vendor:
Jorinji
Portland - Oregon
Sale price
$11
Regular price
Unit price
per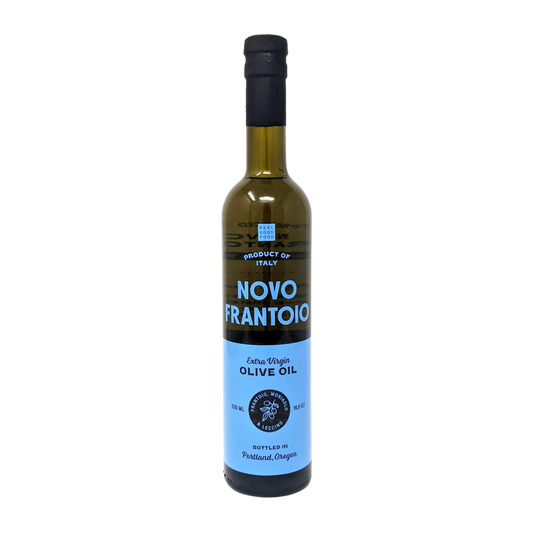 Olive Oil
Vendor:
Novo Frantoio
Tuscany - Italy
Sale price
$27
Regular price
Unit price
per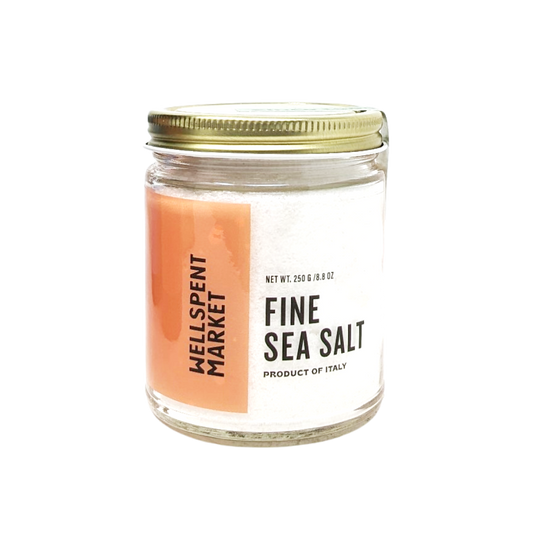 Salt, Herbs, & Spices
Vendor:
Gucciardo Vincenzo
Trapani - Sicily
Sale price
$7
Regular price
Unit price
per
More recipes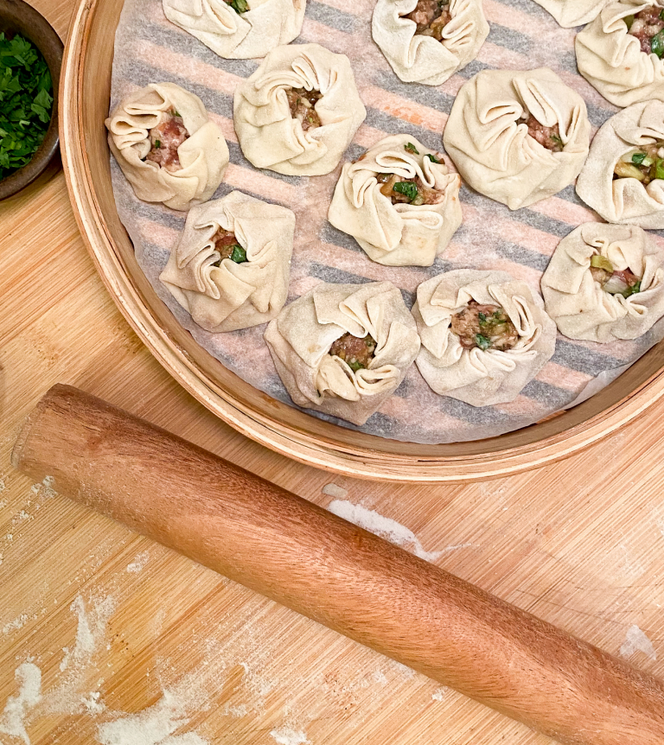 Pork Shumai
These classic dim sum dumplings provide a taste of Portland's old Chinatown.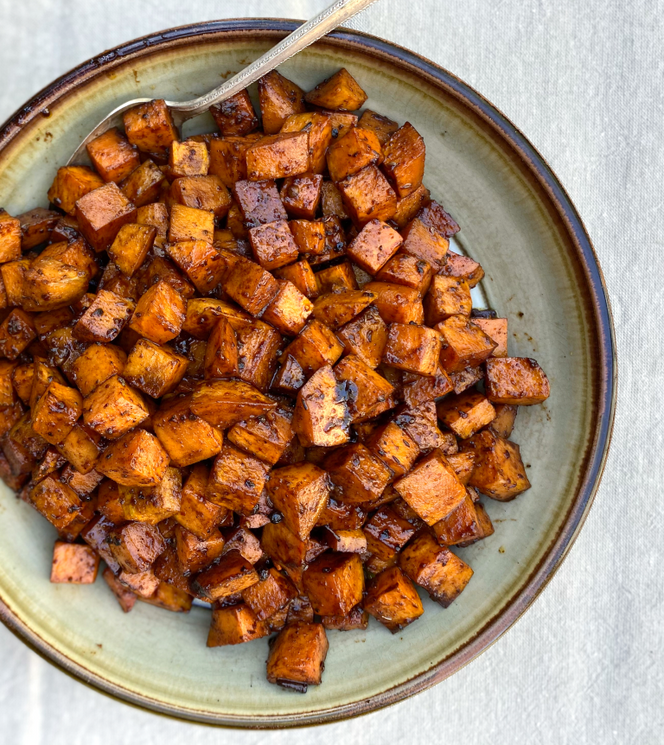 Jerk Roasted Sweet Potatoes
A blend of spices provides the complex flavor inspired by the cooking of the Caribbean.