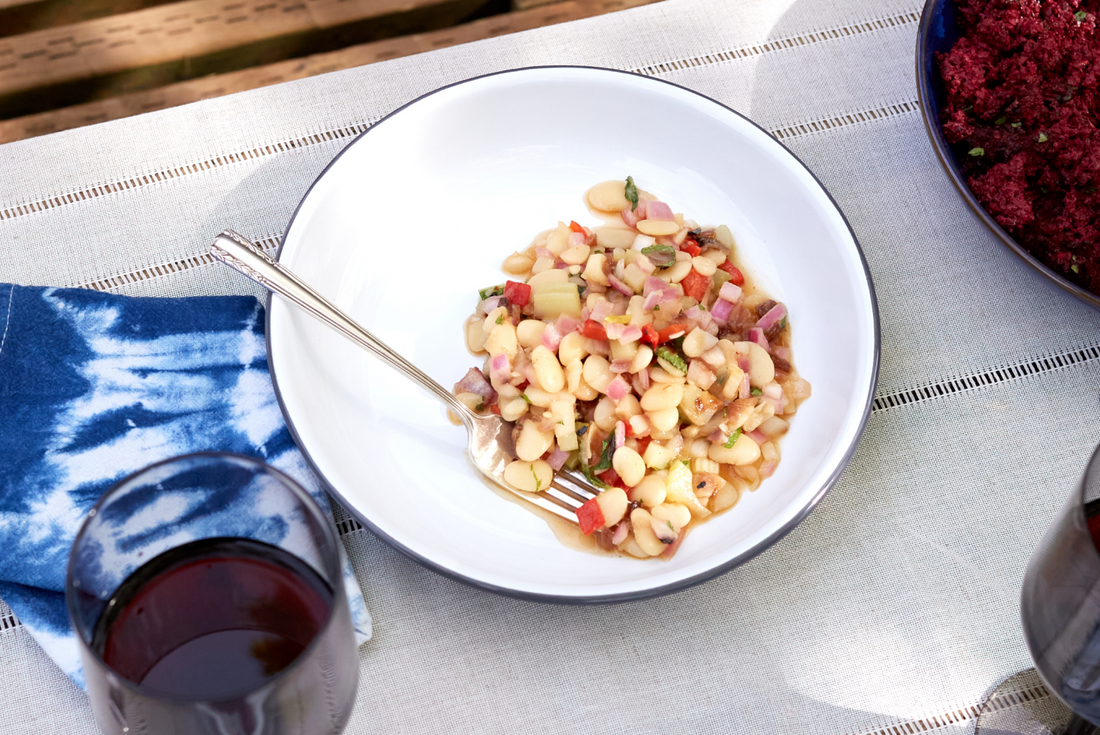 Picnic Limas
30 minutes prep
45 minutes active cooking (plus 90 minutes for bean cooking)
1 hour + 15 minutes total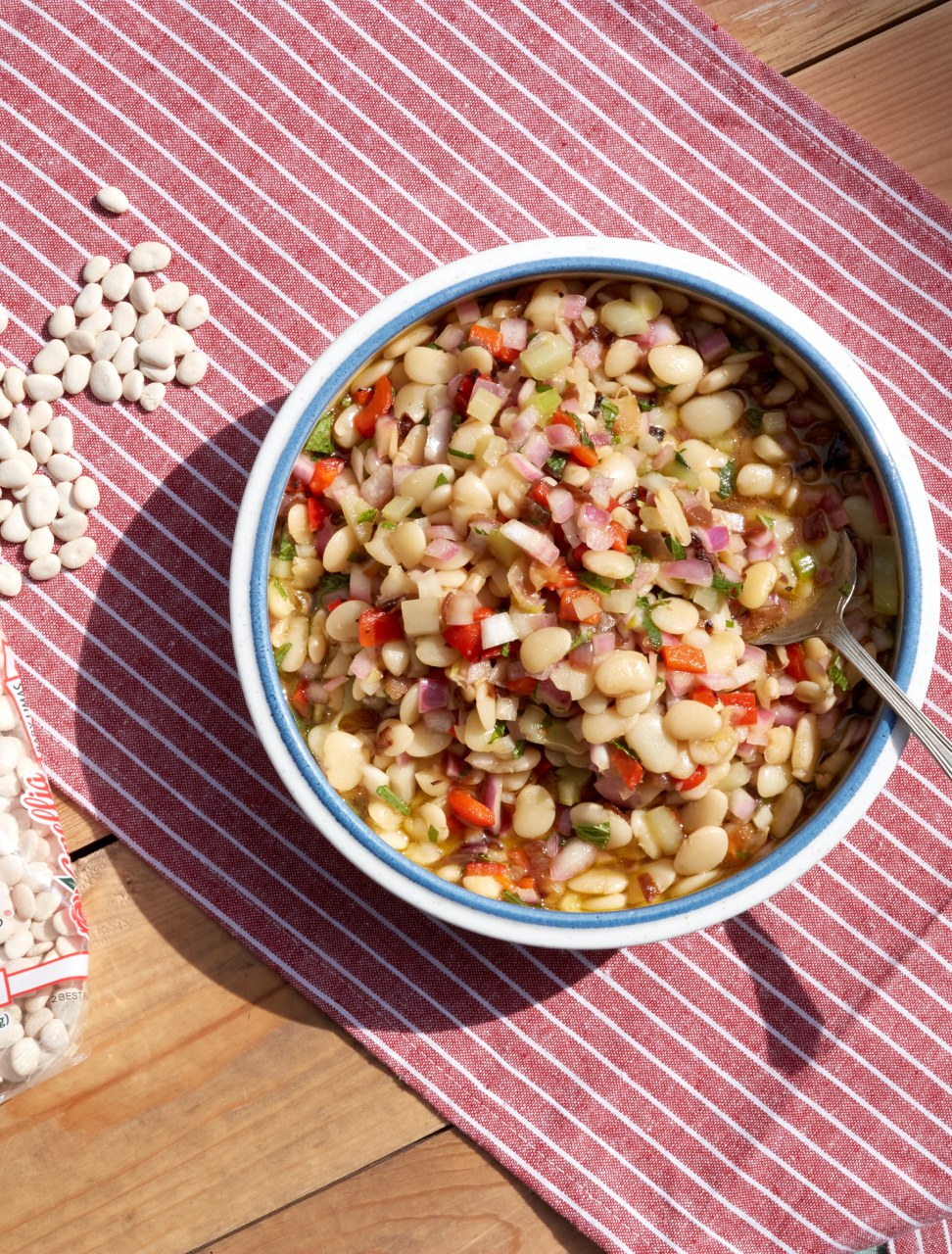 Baked beans have always been my favorite picnic food.
While they're usually served hot, for a picnic the baked beans come from the refrigerator (or a can, and I love those, too) but lose their chill by the time the food gets put out to eat. And it's those not-too-cold but unheated beans I really love.

Belgian food scientists discovered that our ability to taste drops when food gets hotter than our body temperature, and that we're best able to enjoy the salty, sweet, bitter, sour, and umami flavors in the relatively balmy zone from about 68 to 86°F. Or what we like to call room temperature.

And while it's true that food safety specialists call the range between 40 and 140°F the danger zone, they also allow food to sit out for a couple of hours. Call it the narrow window of deliciousness, but that's where I think baked beans taste the best.
What You'll Need
Ingredients
For the shopping list
3 cups, cooked baby lima beans (about 1/2lb dry beans)
2 medium red onions, chopped
2 stalks celery, about 1 cup chopped
1 red bell pepper
1/2 cup of chopped fresh mint leaves
Equipment
From the kitchen
1 Large sauce pan + lid
1 Heavy Skillet
1 Chef's Knife
1 Cutting Board
1 Tongs
1 Large Mixing Bowl
Measuring Cups
Measuring Spoons
Take these sweet and tangy baby lima beans on your next picnic, even if it's inside at your kitchen table.
What you'll have to do
Step 1
In a large pot add about 5 cups of water and a teaspoon of salt to the dried baby lima beans, bring to a boil, reduce heat, and simmer until the beans are tender, about 90 minutes. Add water to keep the beans covered if needed.
Step 2
While the beans are cooking, make the pickled onion and celery so they can sit for awhile. Combine one chopped onion and the celery in a heatproof bowl and pour over enough boiling water to cover. Let them sit for about 5 minutes, then drain. Mix 2 tablespoons of honey and a teaspoon of salt with 1/2 cup of vinegar and add to the onion-celery mix. (If your beans are already cooked, let these sit for at least 15 minutes).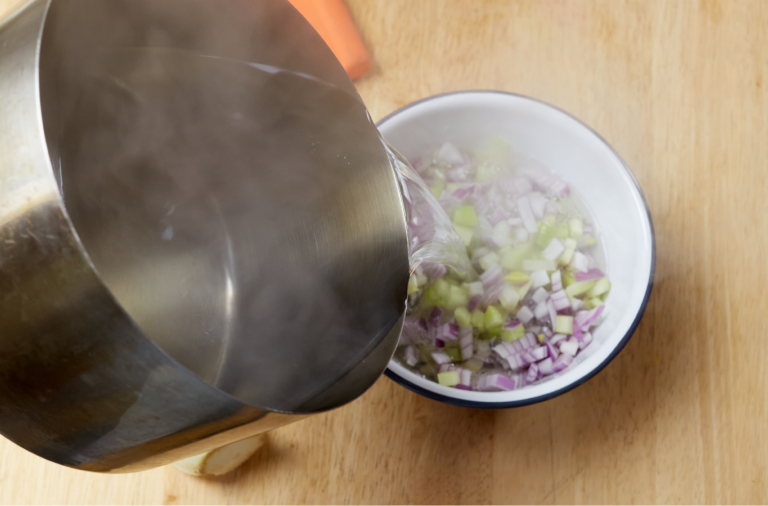 Step 3
Heat a heavy skillet on medium heat to cook the other red onion with a pinch of salt in 3 tablespoons of olive oil. Cook, stirring occasionally, until the onion is deeply caramelized, at least 30 minutes. Add a little water if the onion looks like it's burning but isn't completely browned.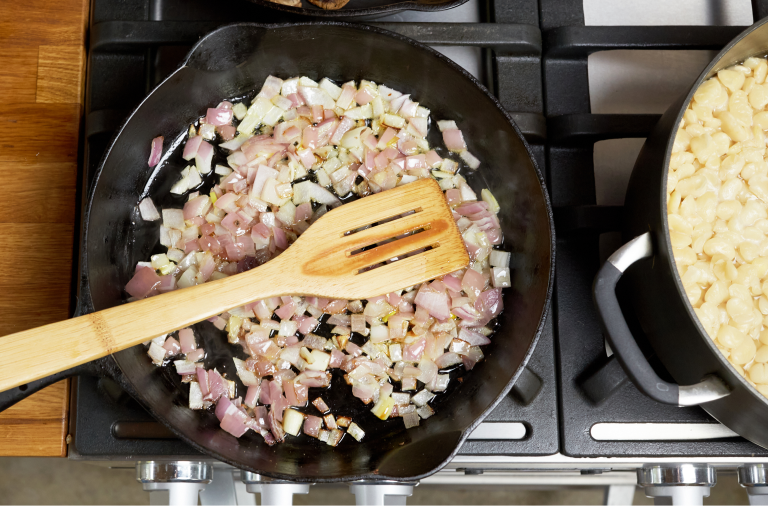 Step 4
Roast the red bell pepper. If you have a gas range you can put the pepper directly on a lit burner and use tongs to turn it until the skin is mostly blackened. Or roast it whole in a 350°F oven until the skin is beginning to darken, about 30 minutes. Let cool, pull out the stem and seed core, and peel off as much of the outer skin as possible (it's fine to leave some if it doesn't come off easily). Chop into roughly 1/2 inch pieces. Save as much of the liquid from the pan as possible; a few seeds are okay, too.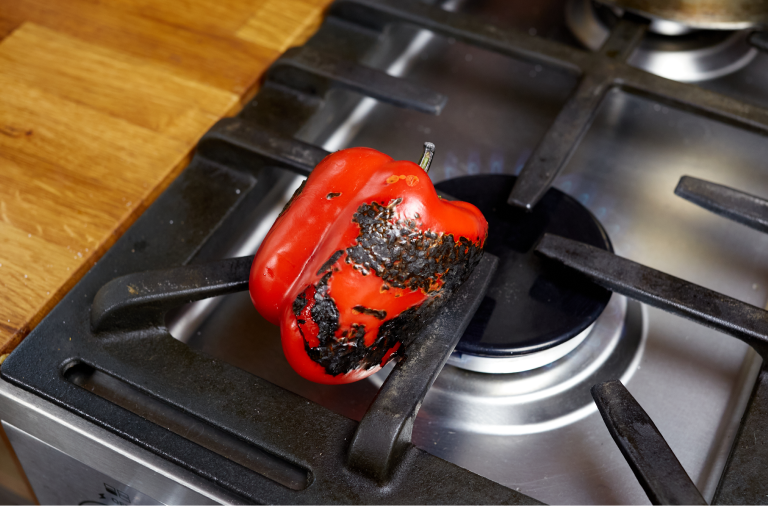 Step 5
Use a large bowl to combine the cooked lima beans, the caramelized onion (and any oil from cooking them), and the roasted red pepper, along with any of its cooking liquid. Drain and reserve about half of the vinegar-honey mix (save it for salads) from the pickled onion and celery, then add the vegetables. Add the chopped mint, mix well, taste, and add salt if needed. Serve at room temperature.
Shop this recipe
Salt, Herbs, & Spices
Vendor:
North Sea Salt Works
Gossen Island - Norway
Sale price
$9
Regular price
Unit price
per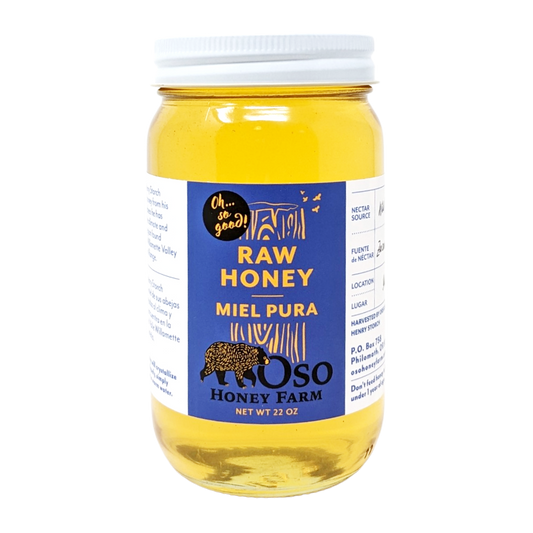 Spreads
Vendor:
Oso Honey Farm
Philomath - Oregon
Sale price
$10
Regular price
Unit price
per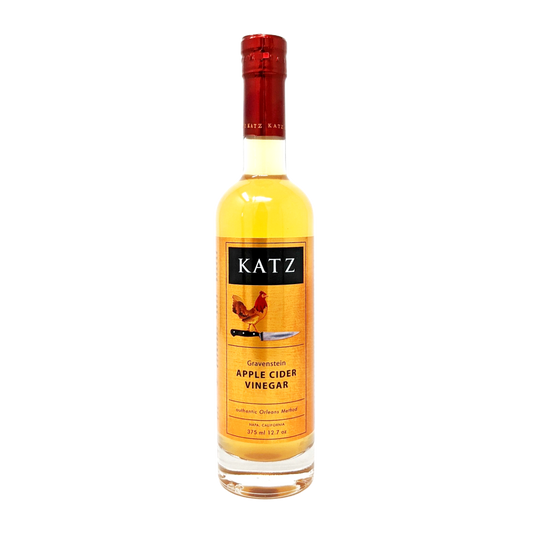 Vinegar
Vendor:
Katz Farm
Napa - California
Sale price
$16
Regular price
Unit price
per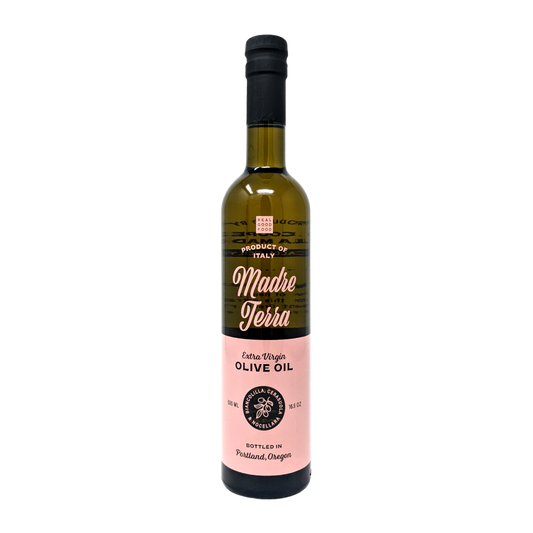 Olive Oil
Vendor:
Madre Terra
Sicily - Italy
Sale price
$25
Regular price
Unit price
per
More recipes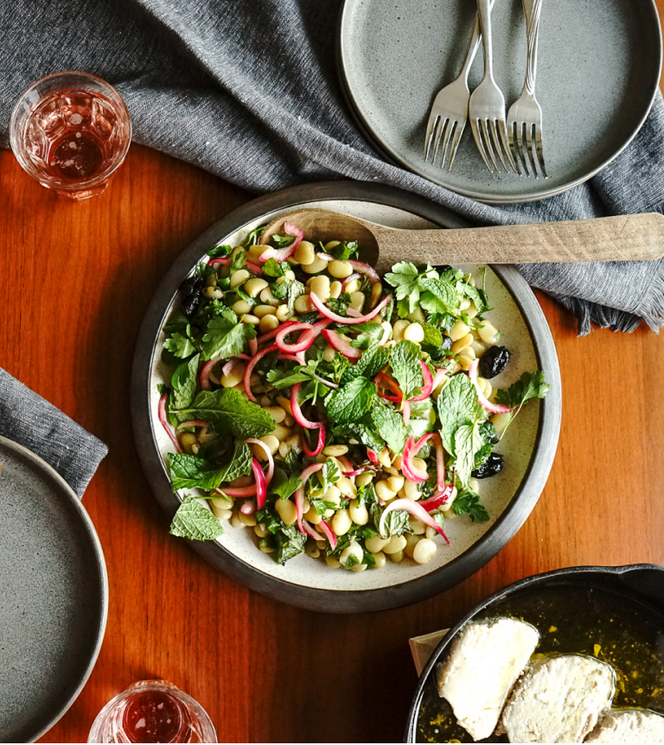 Olive Oil Poached Albacore & Green Baby Lima Bean Salad
Poach albacore in olive oil and you may never open a can of tuna again.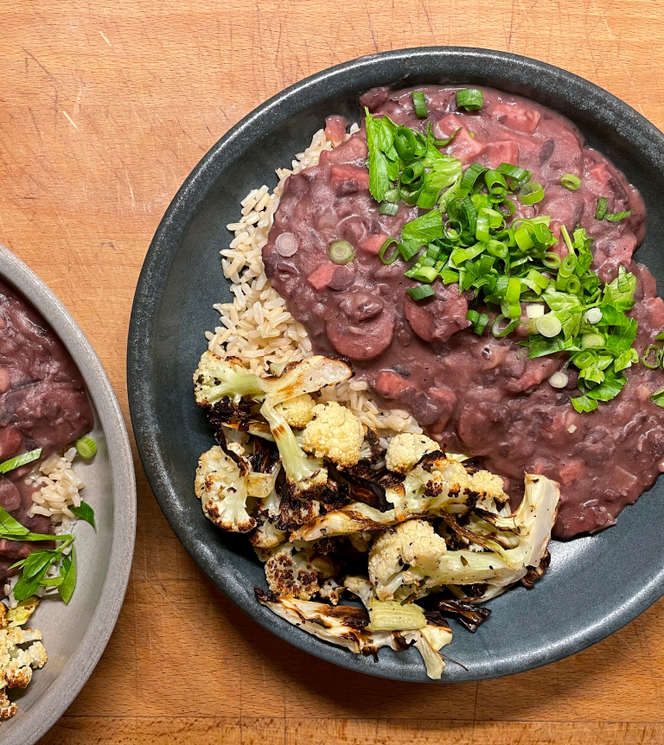 Miss Leah's Red Beans
New Orleanians traditionally cook red beans Monday so they could simmer while the wash got done, but these are too good to only eat one day of the week.