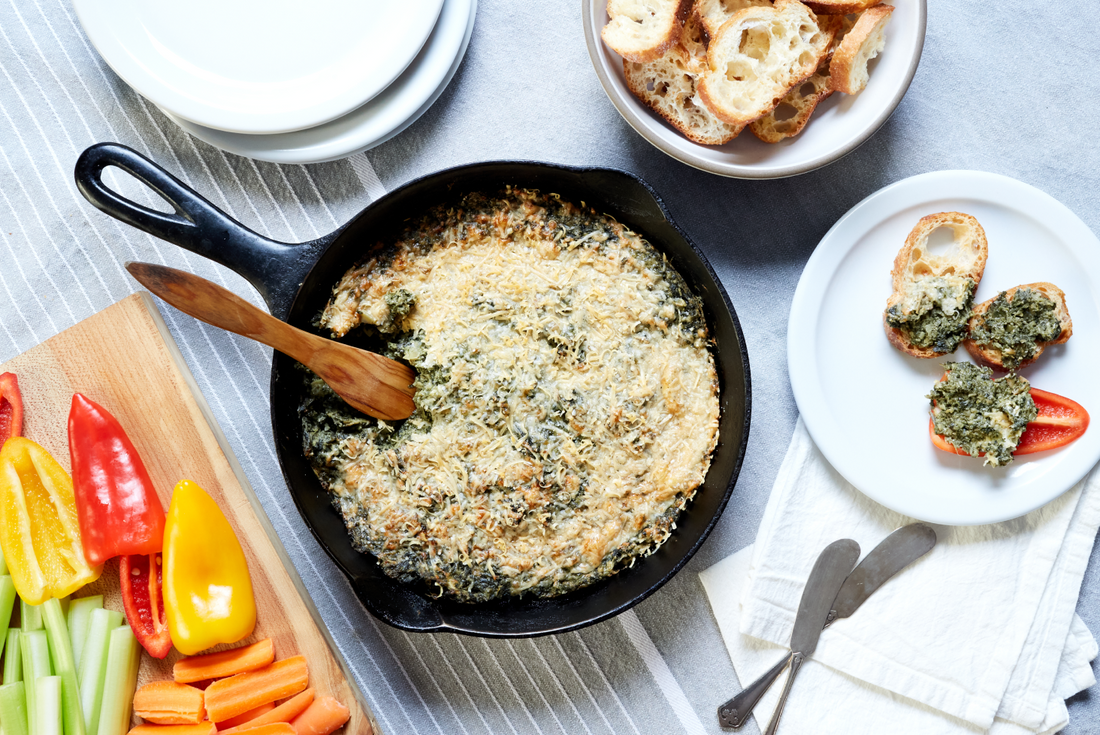 Nettle Artichoke Dip
15 minutes prep
25 minutes active cooking
40 minutes total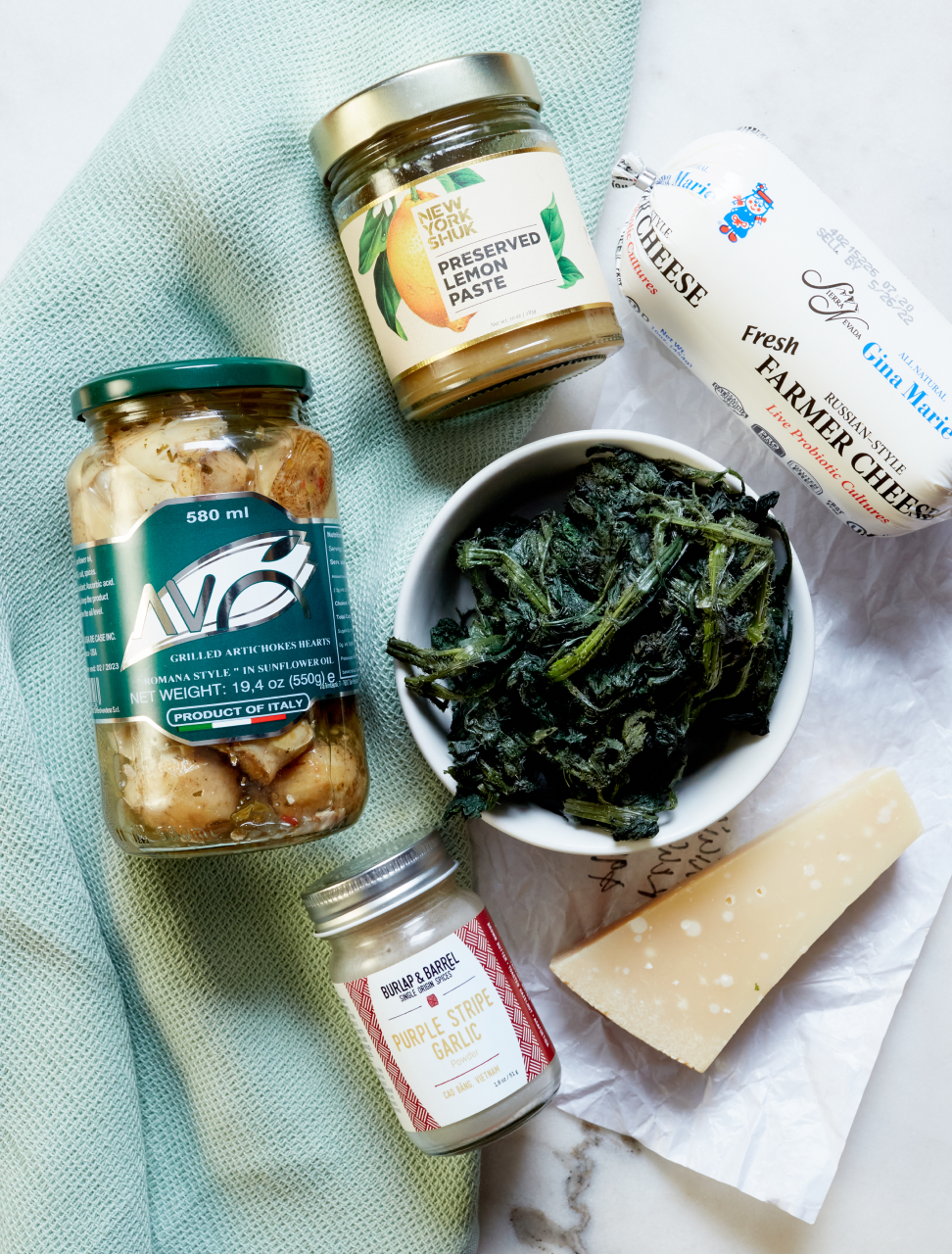 Stinging nettles are my favorite wild food.
Easier to find than mushrooms, we pick several pounds every spring, blanch them to neutralize the sting, and freeze portions to use throughout the year. Most of the time I make fritters, but nettles work in any recipe where you might use spinach, and they'll taste much better.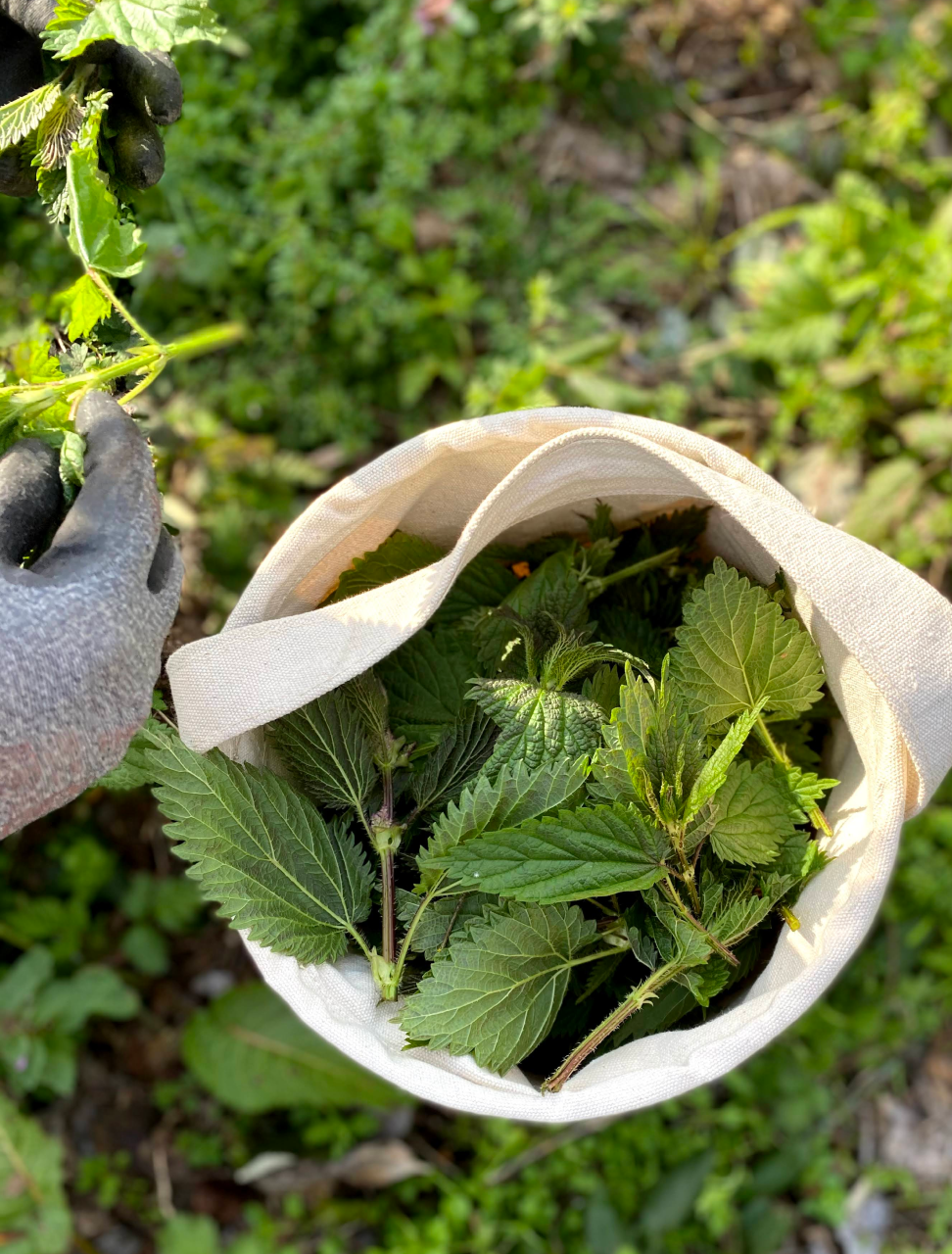 The first tender leaves of stinging nettles (Urtica dioica)...
mark the beginning of Spring here in the Pacific Northwest. Abundant and easy to harvest, they've got a hearty, umami-filled flavor that puts spinach to shame.
Read more
What You'll Need
Ingredients
For the shopping list
1 cup, blanched and drained stinging nettles (leaves and small stems) - about 1lb pre-blanched
Zest and juice from 1 lemon*
*If available, substitute 1 tablespoon preserved lemon paste
Equipment
From the kitchen
Tongs
1 Saucepan
1 Colander
Zester
Food Processor
1 Cast Iron Skillet or Baking Dish
Measuring Cups
Measuring Spoons
What you'll have to do
Step 1
If using freshly foraged nettles, use tongs to drop them in boiling water. Cook for about a minute, then use the tongs to hold the cooked nettles over the pot to drain. Drain in a colander set over a bowl to catch the liquid, let cool, and squeeze out as much liquid as possible (save the cooking liquid, substitute for vegetable or chicken broth if the dark color is ok).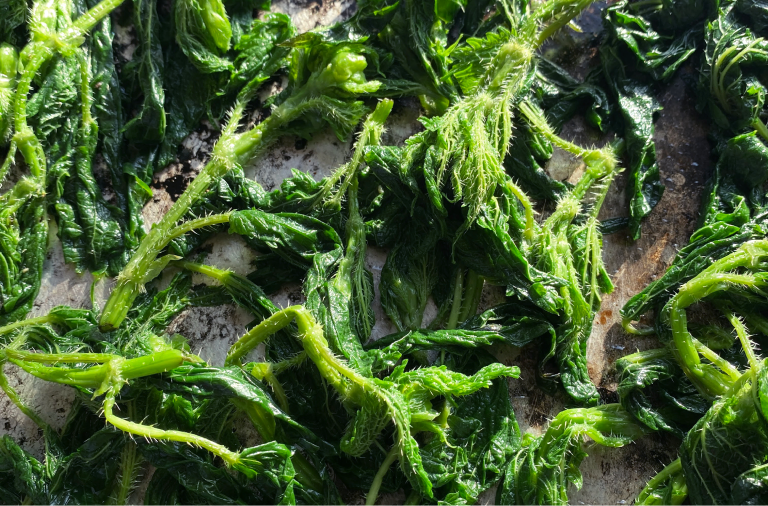 Step 2
Preheat oven to 350F.

Combine nettles, 1 teaspoon garlic powder, 1 cup artichokes, 1 cup farmers cheese, juice and zest from 1 lemon, 1/2 cup olive oil, and 1 teaspoon salt in processor, blitz until finely chopped and well mixed.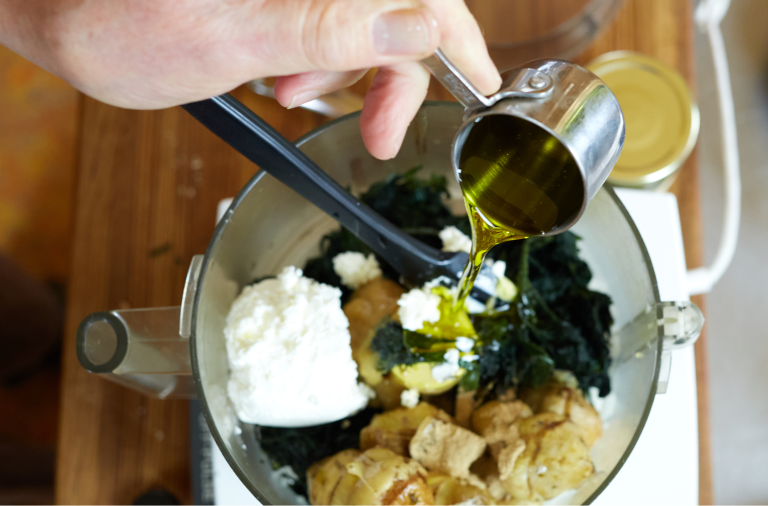 Step 3
Transfer to a skillet or baking dish, top with the Parmigiano, and bake until the top is browned, about 25 minutes. Serve hot with crostini and vegetables.
Shop this recipe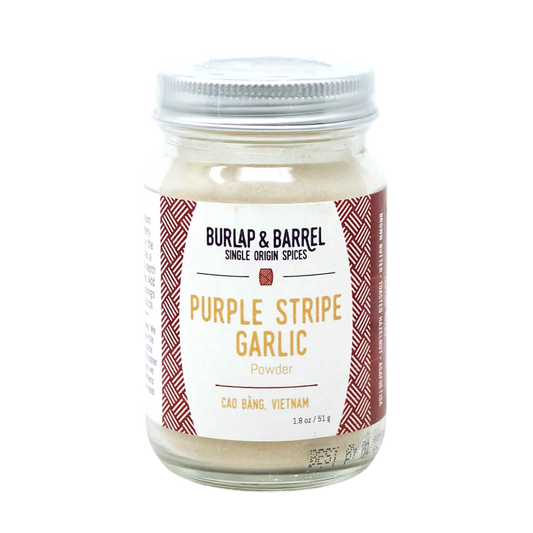 Salt, Herbs, & Spices
Vendor:
Burlap & Barrel
Cao Bằng - Vietnam
Sale price
$10
Regular price
Unit price
per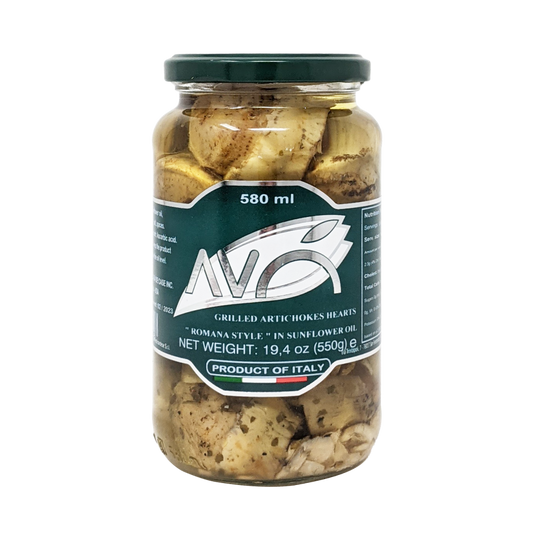 Capers, Pickles, & Peppers
Vendor:
Antica Valle d'Ofanto Sanferdinandese
Puglia - Italy
Sale price
$18
Regular price
Unit price
per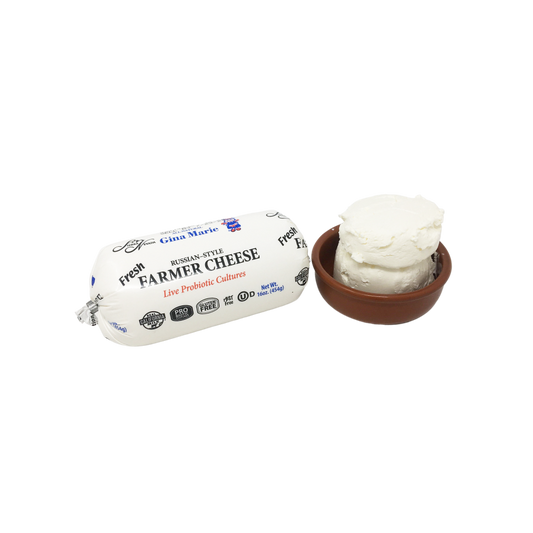 Cheese
Vendor:
Gina Marie
Willows - California
Sale price
$7
Regular price
Unit price
per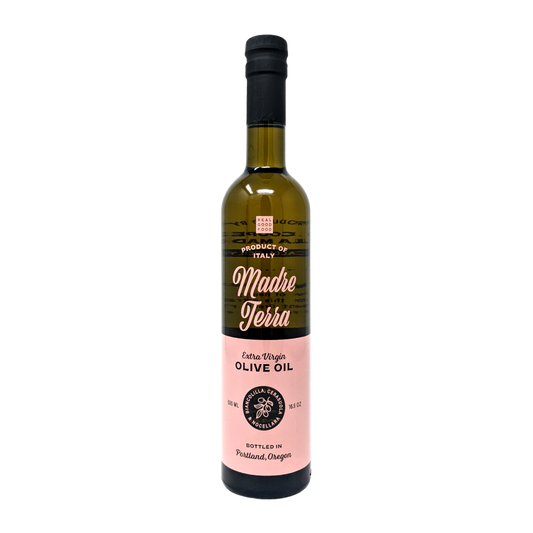 Olive Oil
Vendor:
Madre Terra
Sicily - Italy
Sale price
$25
Regular price
Unit price
per
Salt, Herbs, & Spices
Vendor:
North Sea Salt Works
Gossen Island - Norway
Sale price
$9
Regular price
Unit price
per
Out of stock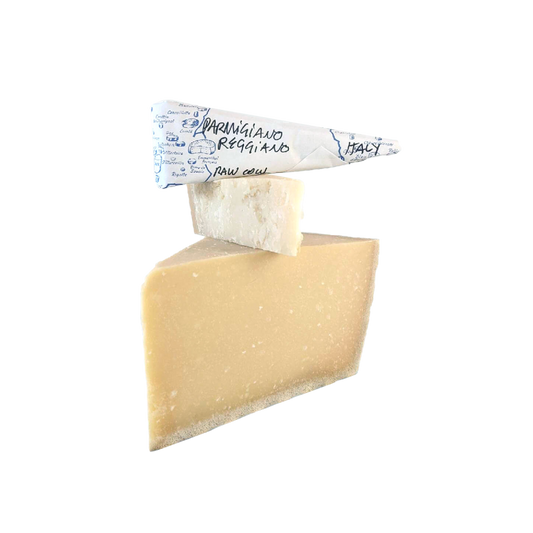 Cheese
Vendor:
Bertinelli
Reggio-Emilia - Italy
Sale price
$10
Regular price
Unit price
per
More recipes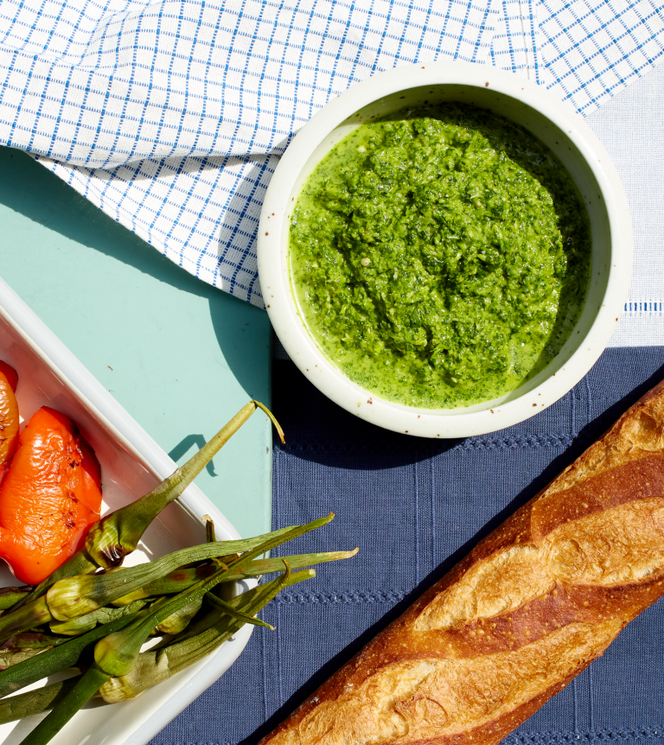 Zhug with Preserved Lemon
This bright, spicy green sauce comes from Yemen but makes everything from grilled cheese to lentils taste great.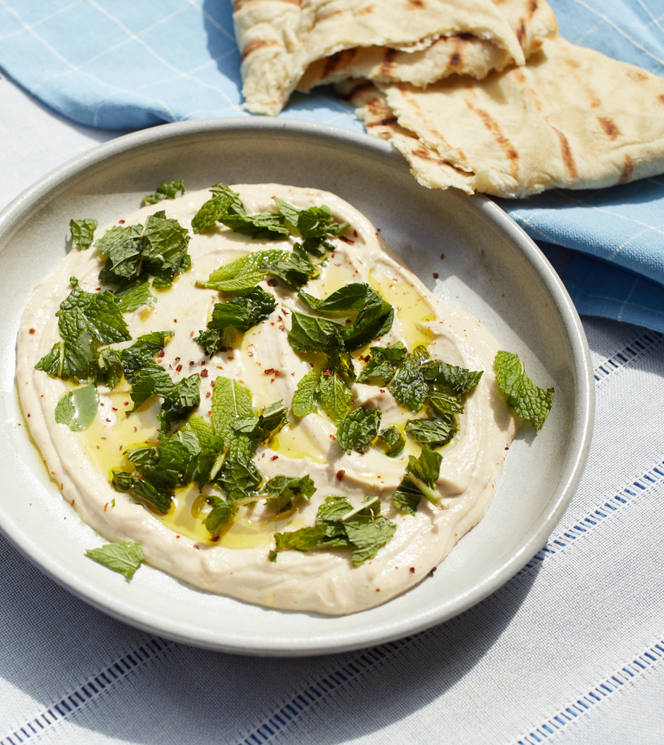 Tahini Yogurt Sauce
This creamy tahini yogurt sauce is usually served with falafel, but it's also great with grilled vegetables, a bowl of chickpeas, or as a dip for chips.