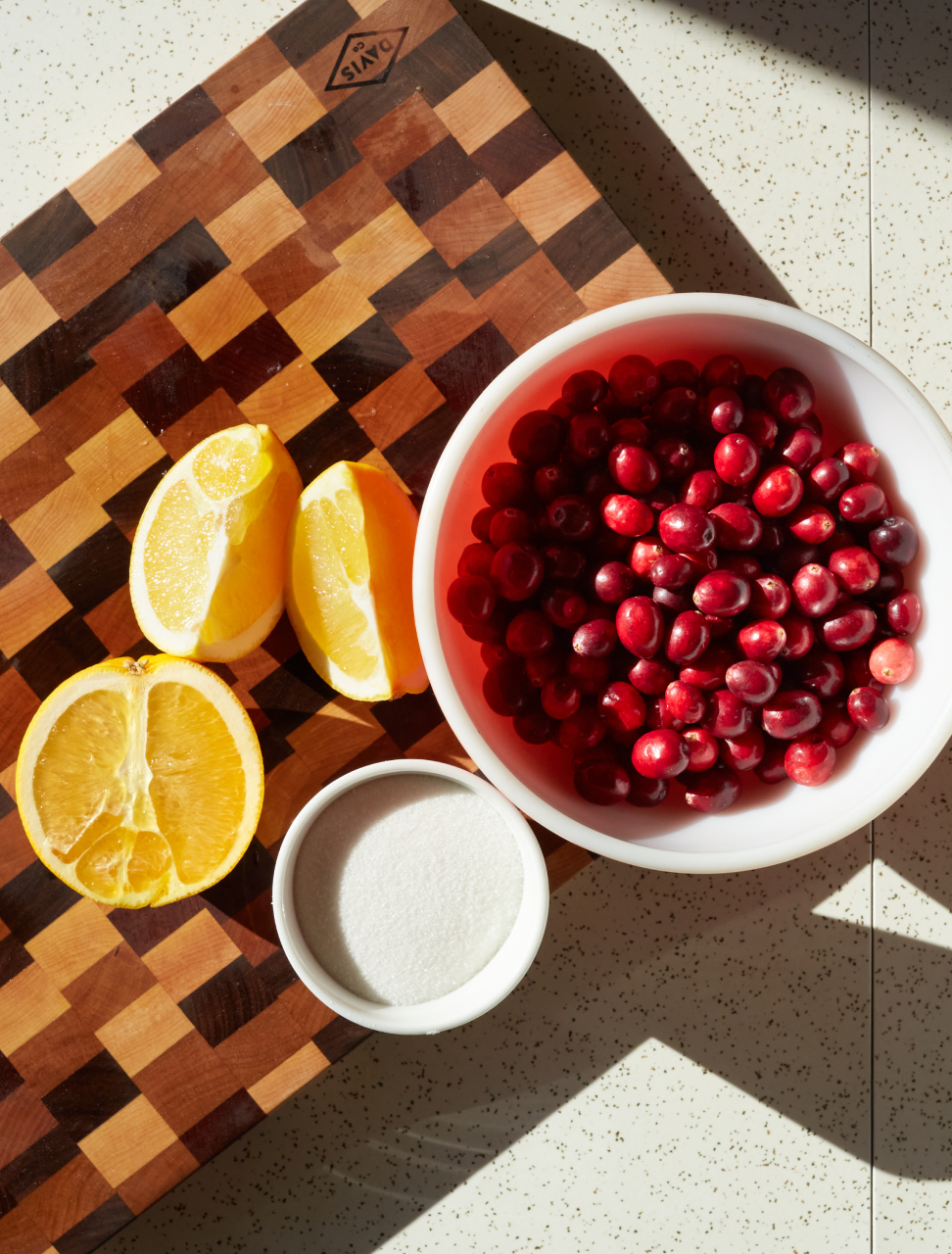 Jim's 97-year-old mother Nan has been making this sauce for so long that...
the original recipe calls for a meat grinder, as the food processor had yet to be invented. And while grinding the ingredients together by hand took a little longer back then, the beauty of this recipe–today and back then–lies in its simplicity: no prep, 3 ingredients, and a few minutes of time. To wit: simply toss a bag of cranberries and a whole, quartered orange into the food processor, add sugar to taste, and blitz. Before you know it you've got a tangy, fragrant cranberry relish, leaving plenty of time to tend to more time-intensive tasks like roasting turkeys, whipping potatoes, and making pie crust. And while we enjoy this relish on the day of, crowded next to the green bean casserole, sweet potatoes and wine bottles, it truly sings when combined with Duke's Mayo and a schmear of gravy on the next day's turkey sandwiches.
What You'll Need
Ingredients
For the shopping list
One 12oz bag of cranberries
One large orange
sugar to taste (1/4 to 1/2 cup)
Equipment
From the kitchen
1 Food Processor
1 Chef's Knife
1 Cutting Board
Measuring Spoons
What you'll have to do
Step 1
Cut a large orange into eighths.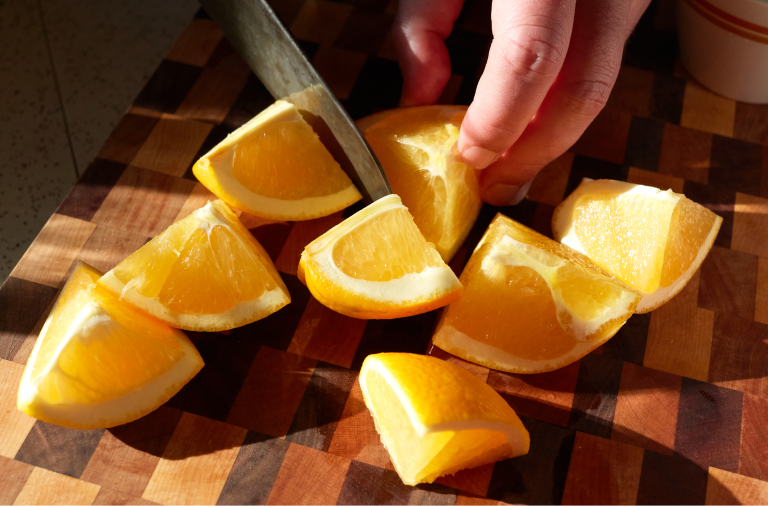 Step 2
Add the cranberries, orange slices (peels and all!), and 2 tablespoons of sugar to a food processor; pulse to combine, taste, and adjust sugar as needed.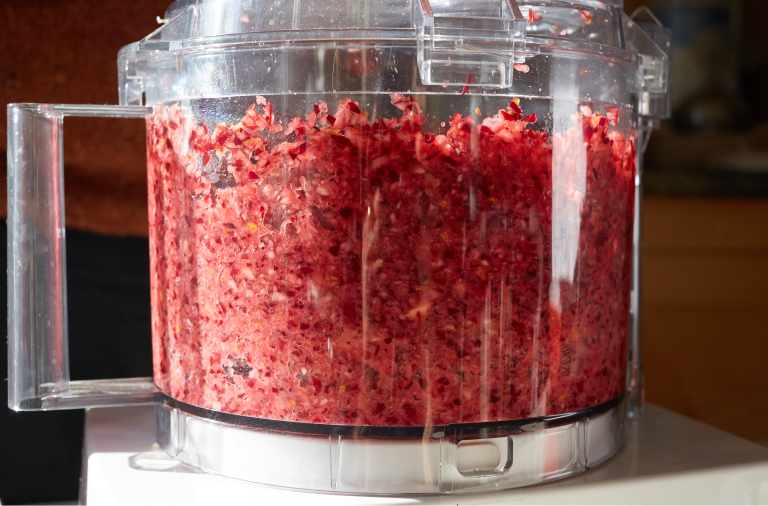 More recipes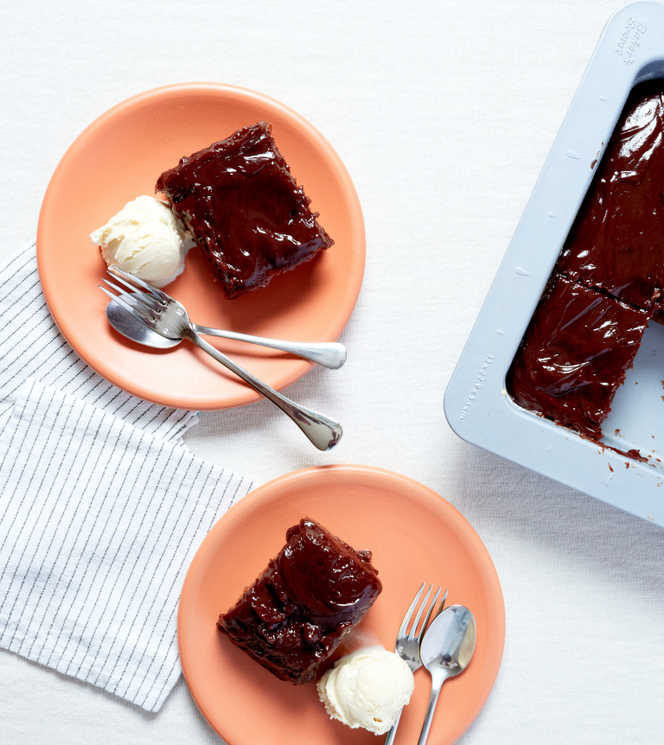 Nan's Chocolate Cake with Richmond Frosting
Don't wait for your birthday to eat this fluffy, rich chocolate sheet cake with the mystery frosting.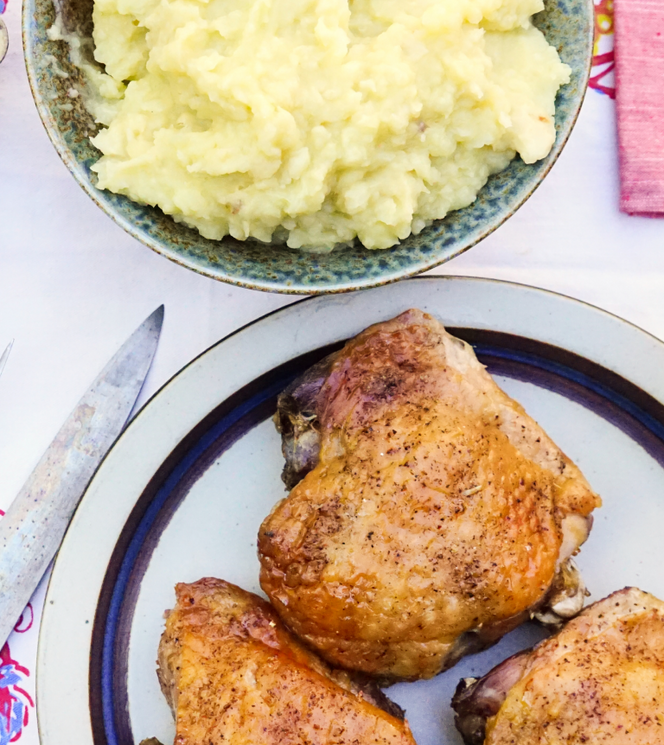 Turkey Thigh Confit & Gravy
Our favorite part of the turkey, and who doesn't like gravy?