Lima Bean Fried Rice
10 minutes prep
15 minutes active cooking
25 minutes total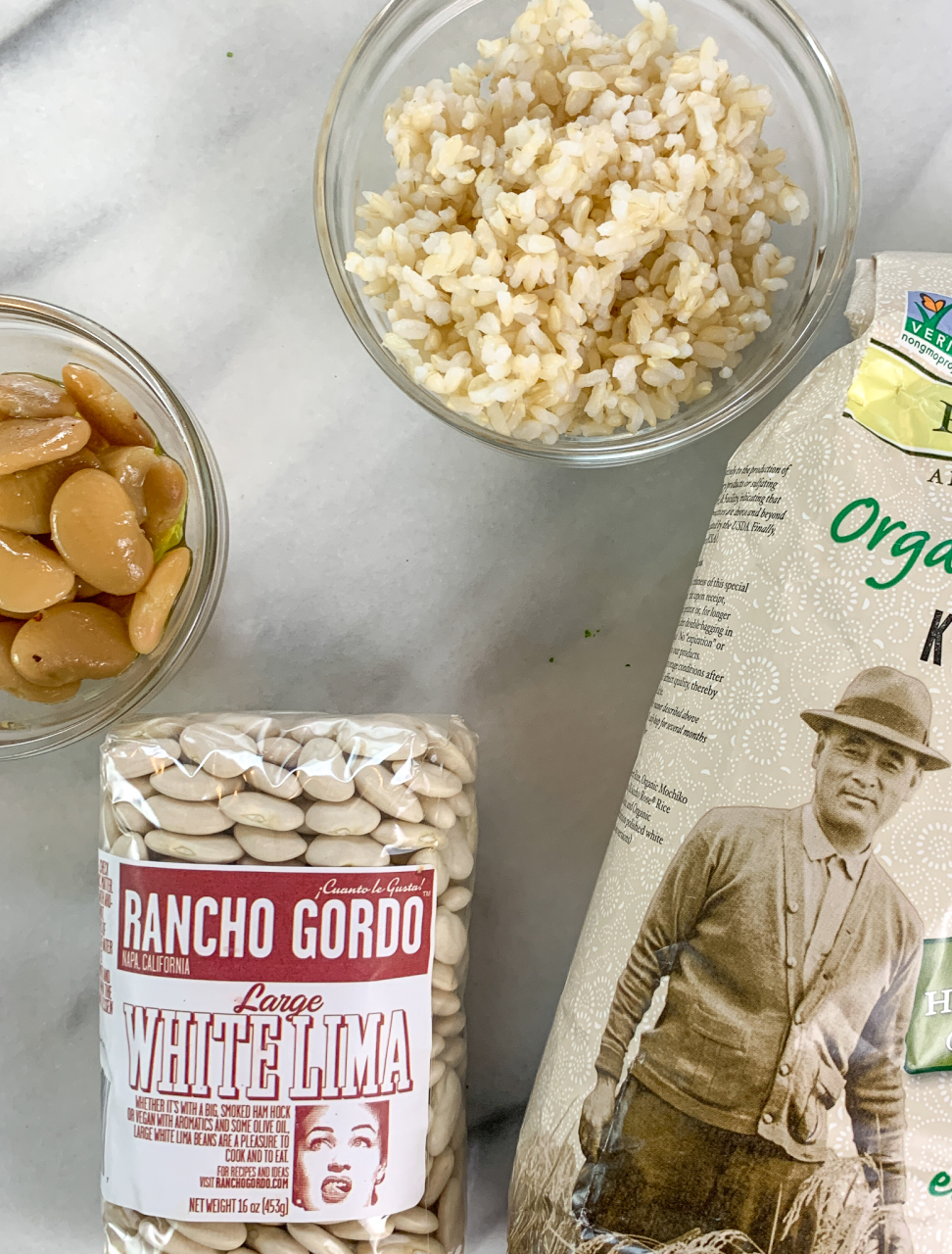 "Fried Rice Template"
My friend Katherine Deumling of Cook With What You Have coined the term "fried rice template," but I'm stealing it. We both love making tasty food by combining whatever leftovers we might have with the pantry staples we always have. I had both leftover cooked rice and lima beans, and while I thought about making a classic, Southern-style lima beans and rice dish, I turned instead to the fried rice template. If you don't have lima beans, any bean will work.
What You'll Need
Ingredients
For the shopping list
3-4 cloves of garlic
1 onion
1 jalapeño
2 carrots
1 tablespoon of thyme
1 cup of cooked baby lima beans
1-2 teaspoons of Ponzu
To serve togarashi
To serve Crystal hot sauce
Equipment
From the kitchen
1 Chef Knife
1 Cutting Board
1 Heavy Skillet
Spatula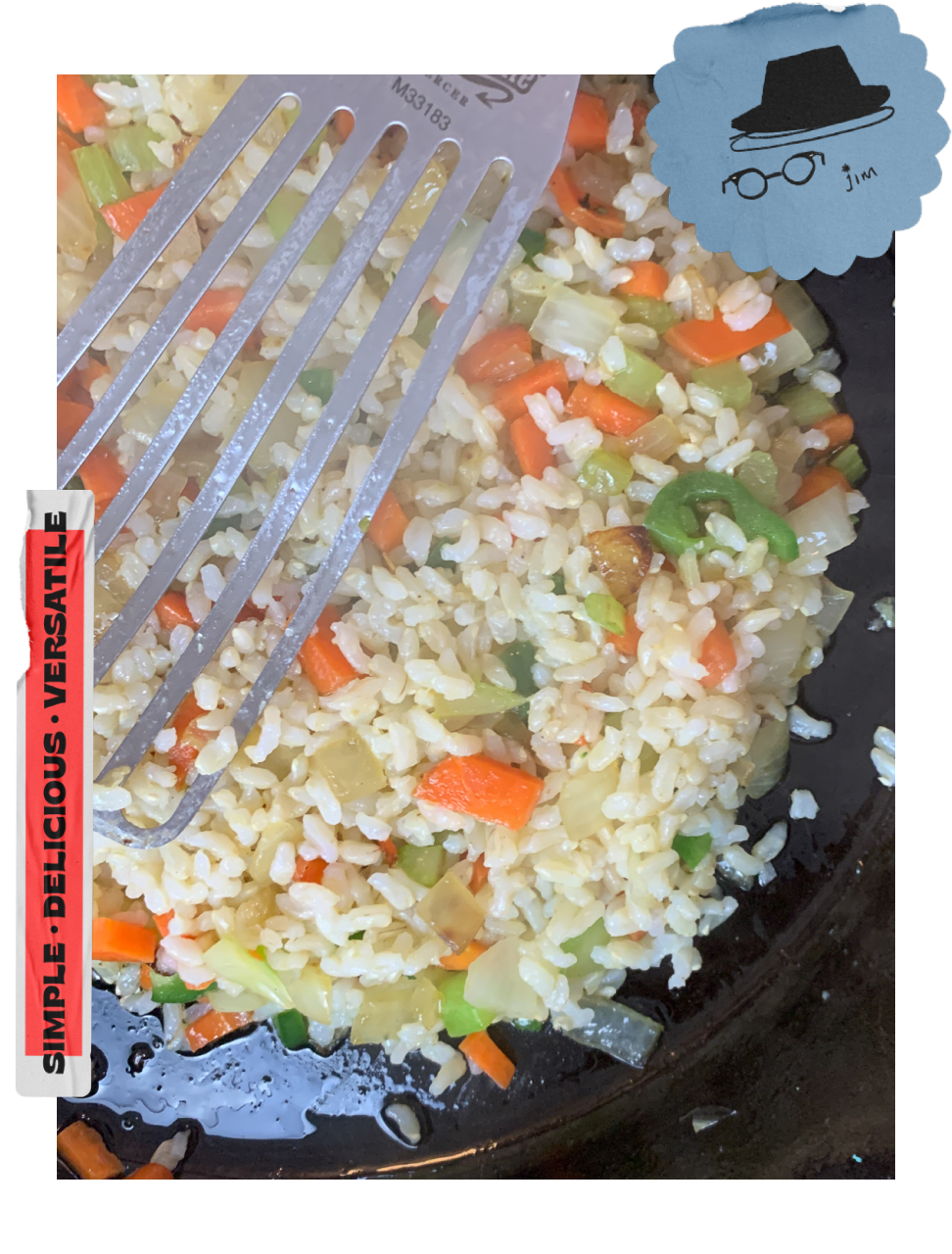 "The foundation, of course, is leftover rice.
Always cook more rice that you need so you have leftovers. Other parts of the template include vegetables, either raw or cooked or both, and maybe some protein like meat or eggs. Beans have lots of protein, and the beans-and-rice connection is strong."
~ Jim Dixon, founder Wellspent and Real Good Food
What you'll have to do
Step 1
I cooked chopped onion, celery, and a jalapeno, a nod to Louisiana's
trinity of aromatic vegetables. I added a carrot, salt, some chopped
garlic, and 1 tablespoon thyme to the skillet.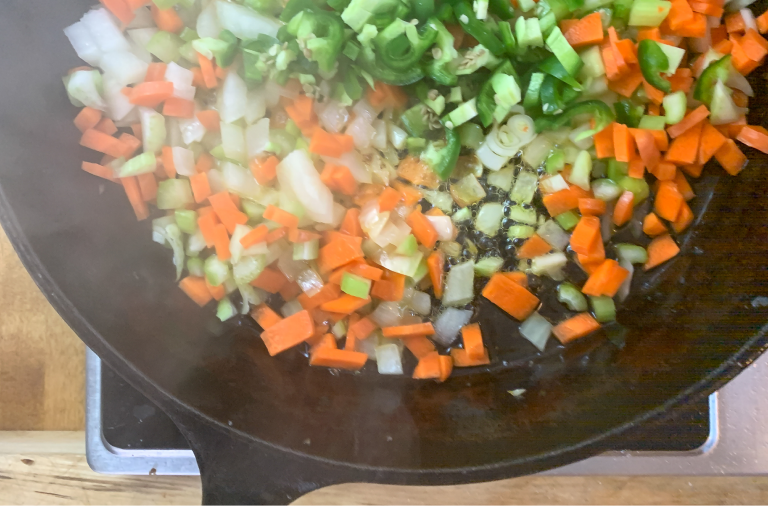 Step 2
When the vegetables were soft, I added a couple of cups or so of cooked rice (Koda Farms brown for me). I like to actually fry the rice to give some crunch, so I turned up the heat, poured in a little more oil, and let the rice sizzle for a few minutes before using a metal spatula to scrape the skillet and stir. Do this for about 5 minutes, then add a cup or more of cooked lima beans.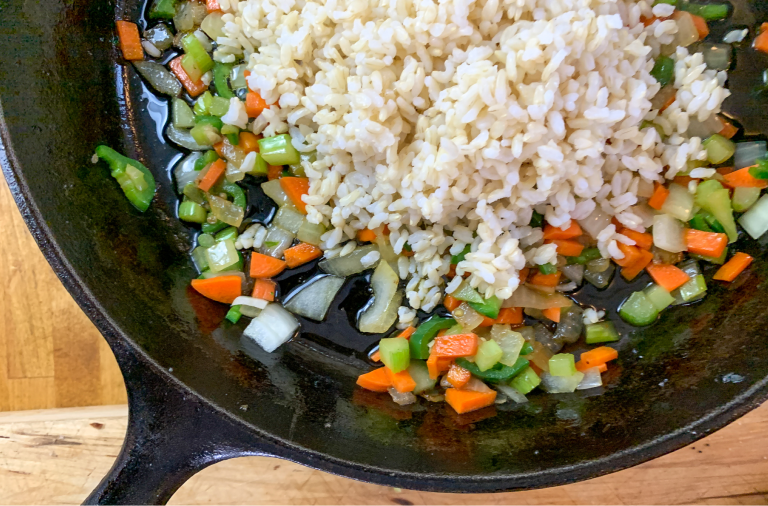 Step 3
Reduce the heat to low and cook until the beans have warmed through, about 5 minutes. Stir in a teaspoon or so of ponzu sauce; fried rice needs some soy sauce, and the citrus brightens up the flavor.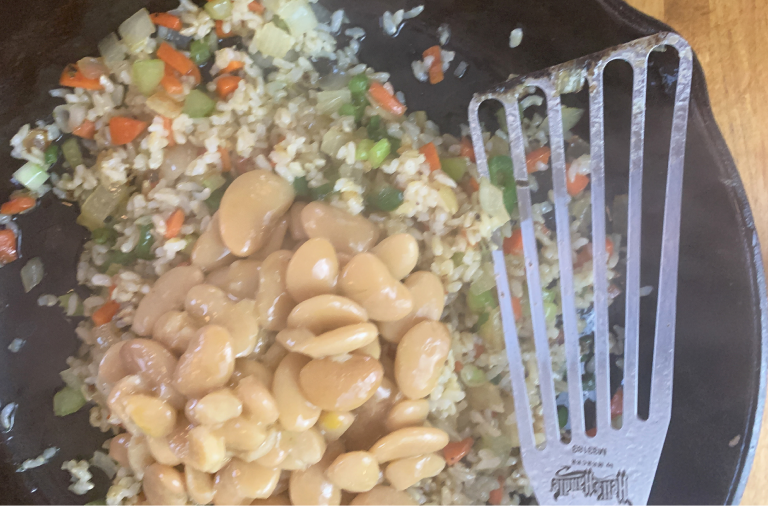 Step 4
Garnish with sliced green onion and Shichimi Togarashi.

Serve with Crystal hot sauce and Chili Crunch.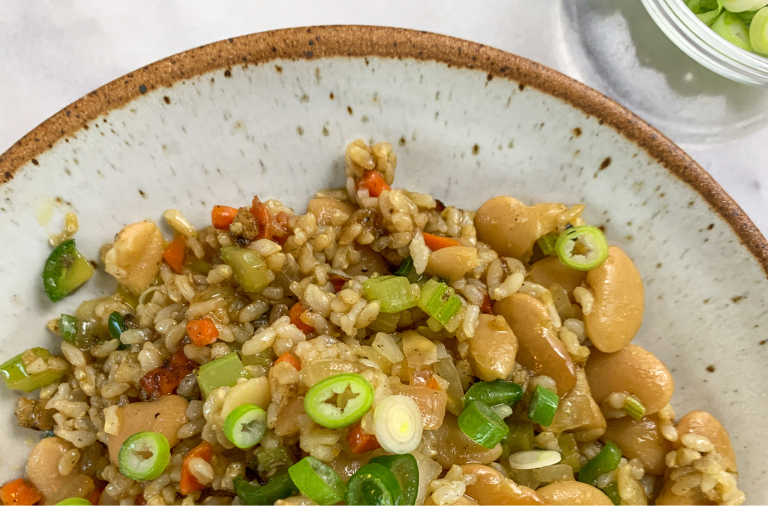 Shop this recipe
Beans
Vendor:
Valdibella
Sicily - Italy
Sale price
$7
Regular price
Unit price
per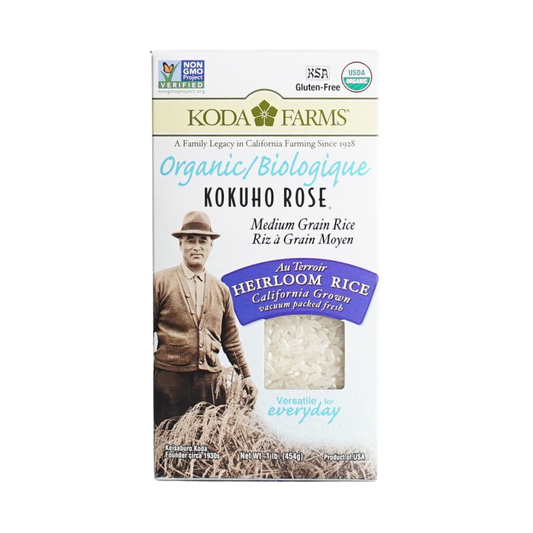 Rice & Grains
Vendor:
Koda Farms
San Joaquin Valley - California
Sale price
$6
Regular price
Unit price
per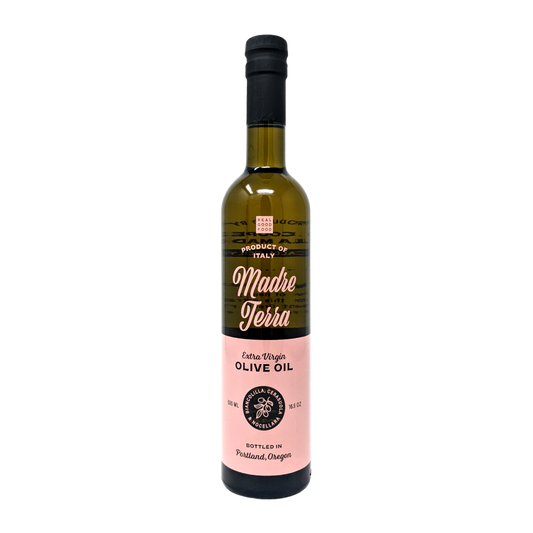 Olive Oil
Vendor:
Madre Terra
Sicily - Italy
Sale price
$25
Regular price
Unit price
per
More recipes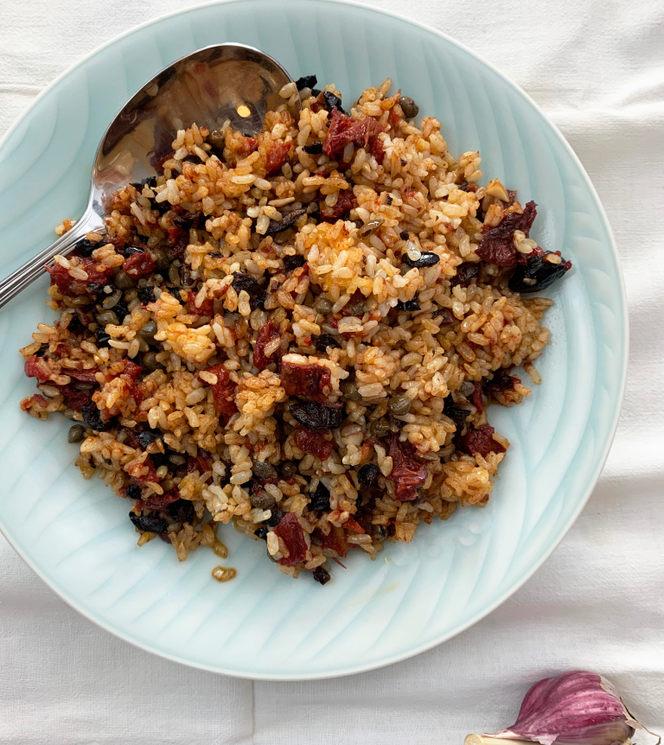 Puttanesca Fried Rice
Italian flavors meet Asian technique with tasty results. And thanks to Portland chef Tommy Habetz for the inspiration.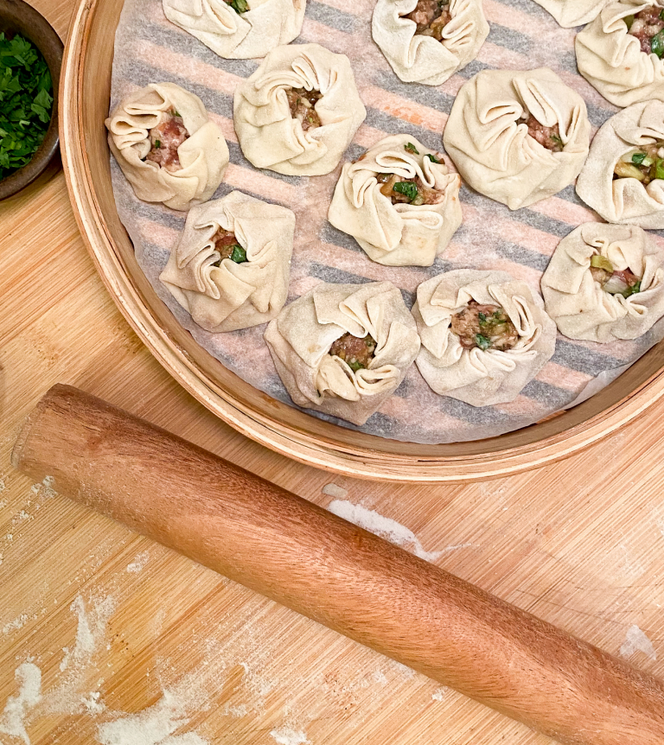 Pork Shumai
These classic dim sum dumplings provide a taste of Portland's old Chinatown.