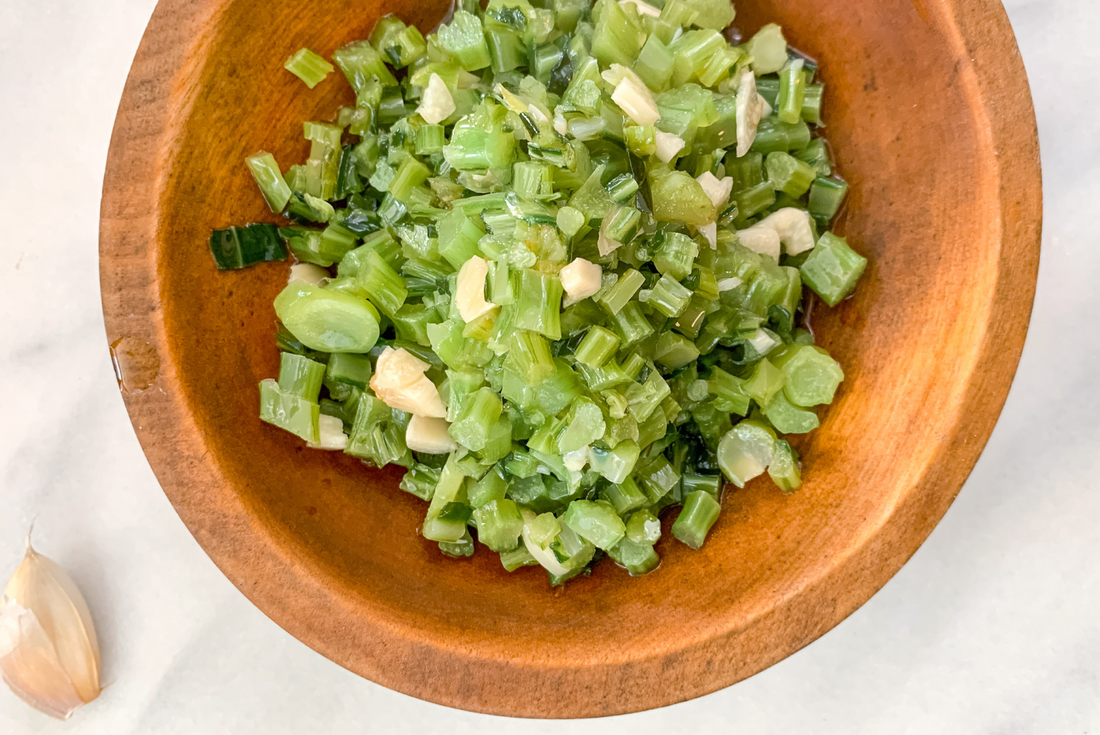 Eat Your Stems
15 minutes prep
20 minutes active cooking
35 minutes total
Melissa Clark wrote about kale salad in the New York Times in 2007, and landfills across America have been filling with the discarded stems, also called the central ribs, ever since.
While some more enlightened cooks compost the stems, smarter (and cheaper) people eat them.
To be honest, I rarely eat kale salad. I prefer more tender leafy greens for salad, and I like my sturdy Brassicas like kale and collards cooked long and slow, which makes the stems tender and delicious.
Since I don't destem the greens, I don't have stems to dispose of. But lately, I've been making Portuguese-style collard greens, slicing the leaves into thin ribbons and cooking them quickly. It requires cutting out the stem and thick central rib from the leaves.
What You'll Need
Ingredients
For the shopping list
1 bunch of collard greens or kale*
2 cloves of garlic, chopped
1 teaspoon of soy sauce
*Use destemmed leaves to make Portuguese-style collard greens or, if you must, kale salad
Equipment
From the kitchen
1 Chef Knife
1 Cutting Board
1 Skillet or Pan with Lid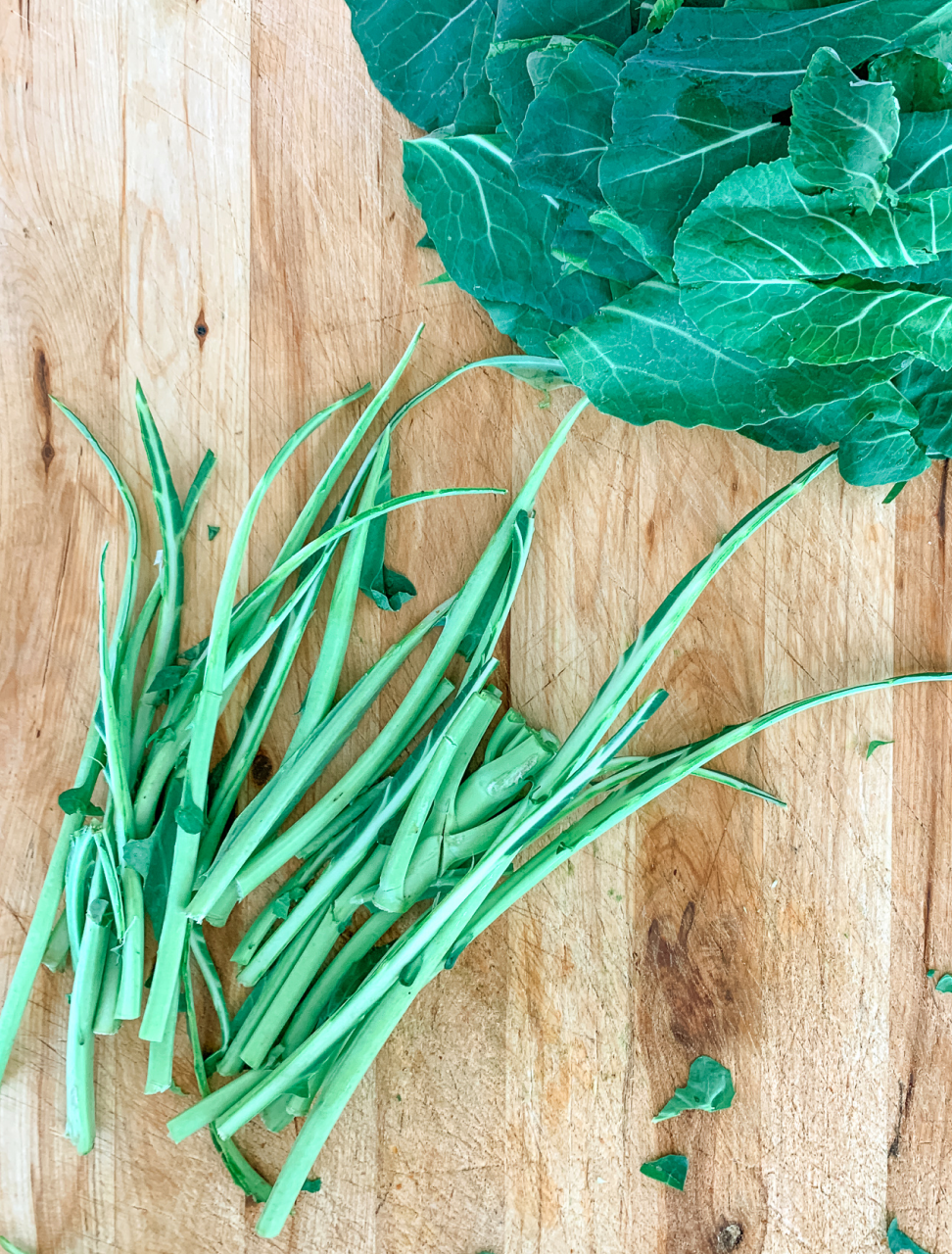 "Like the inner cores from cabbage and cauliflower, collard stems are both edible and tasty.
They just need a little attention. Here are a couple of ways to make them delicious."
~ Jim Dixon, founder Wellspent and Real Good Food
What you'll have to do
Step 1
Slice the stems thinly, 1/4 inch or less. A bunch of collards or kale will provide about a cup of chopped stems.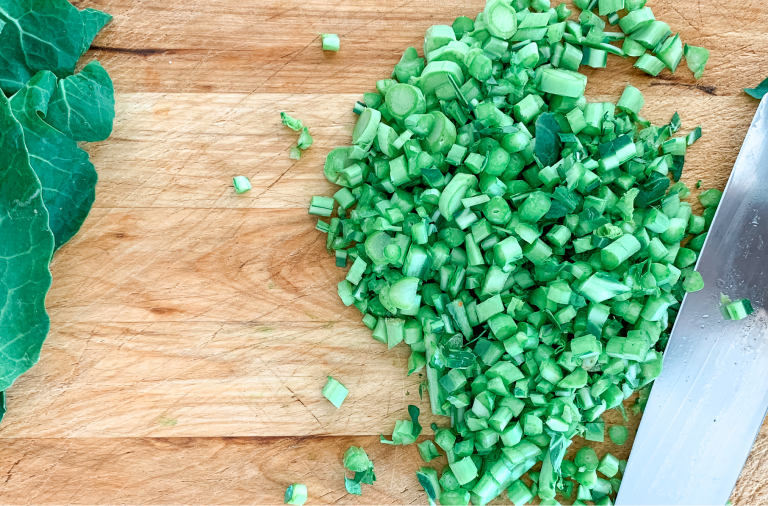 Step 2
Cook them in 2 tablespoons of olive oil with a pinch of salt for a few minutes, then add the garlic and cook for another minute. Add 1 teaspoon of soy sauce and 1 teaspoon of vinegar along with about a half cup of water, cover the pan, reduce the heat, and simmer for 10-15 minutes or until the stems are very tender. Remove the lid and cook until most of the liquid has evaporated.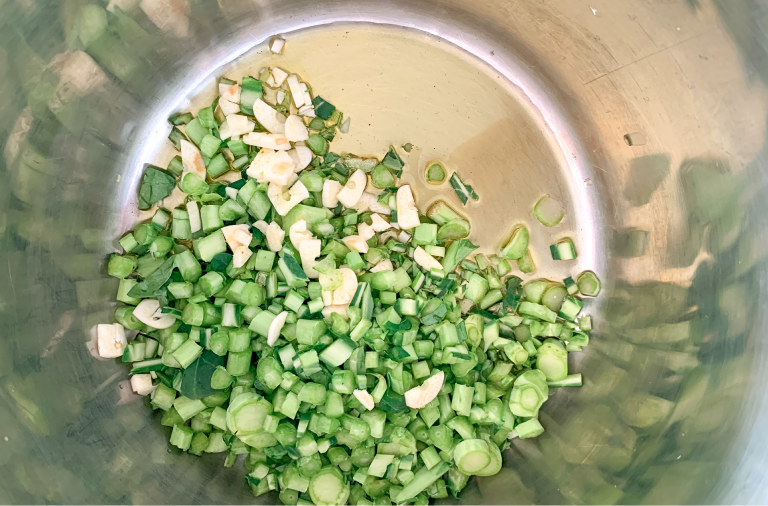 Step 3
You'll end up with barely enough for a single serving, but the cooked stems make a nice side dish on their own. But try adding them to a simple pasta dish, stir them into a bowl of beans, or fold the stems into an omelette.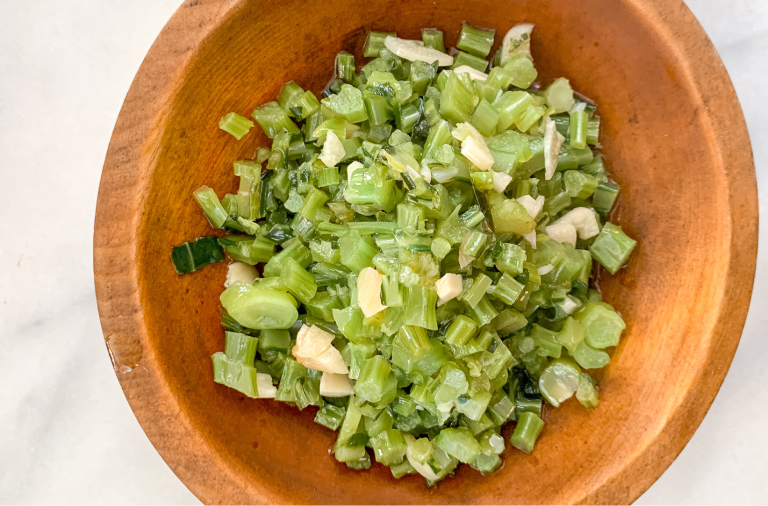 Shop this recipe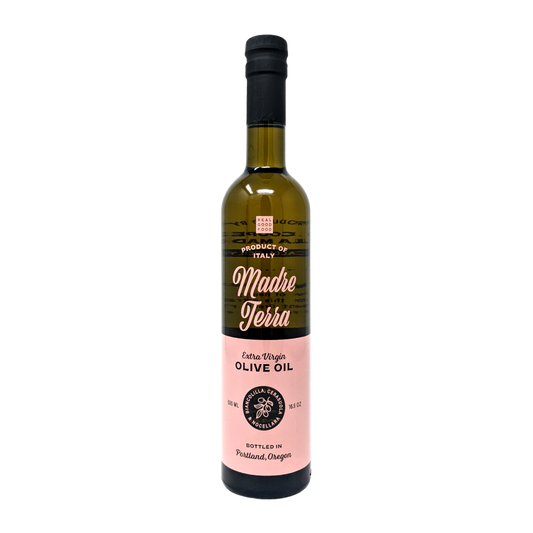 Olive Oil
Vendor:
Madre Terra
Sicily - Italy
Sale price
$25
Regular price
Unit price
per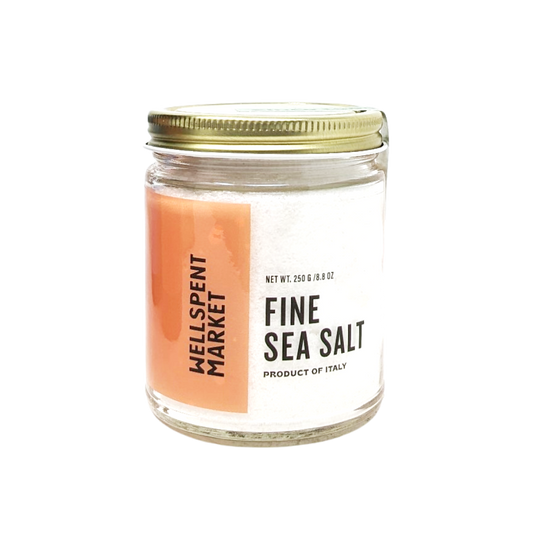 Salt, Herbs, & Spices
Vendor:
Gucciardo Vincenzo
Trapani - Sicily
Sale price
$7
Regular price
Unit price
per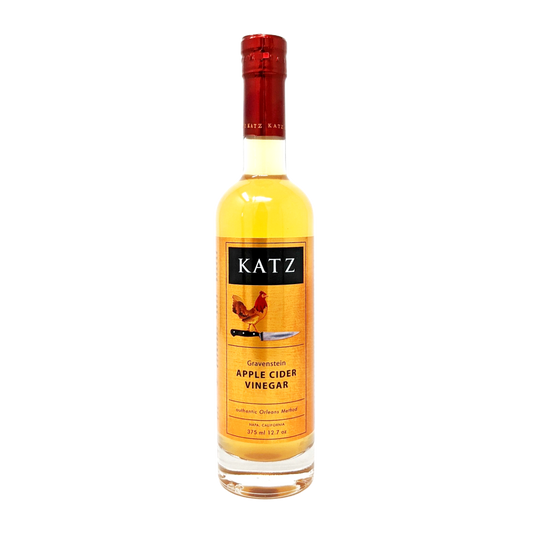 Vinegar
Vendor:
Katz Farm
Napa - California
Sale price
$16
Regular price
Unit price
per
More recipes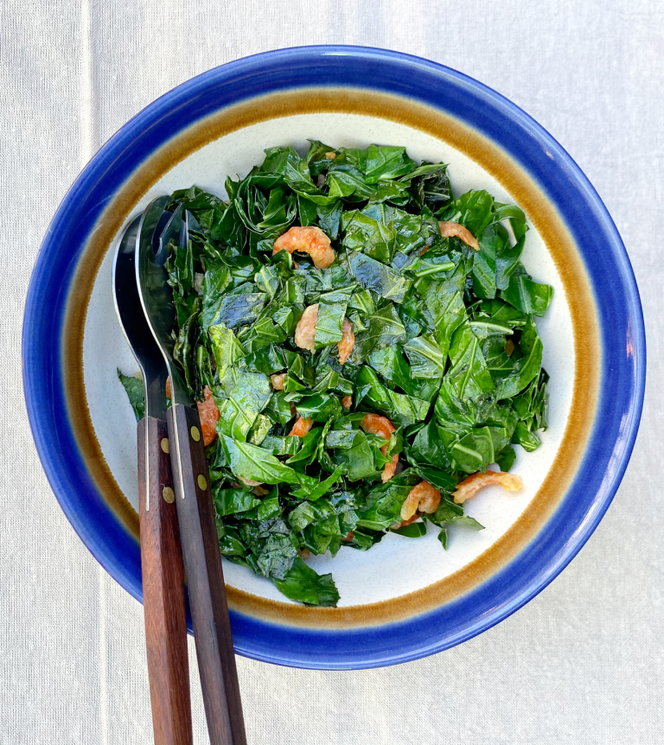 Portuguese-style Collard Greens with Louisiana Dried Shrimp
These quickly cooked collards get a flavor boost from what we call the bacon of the sea, Louisiana dried shrimp.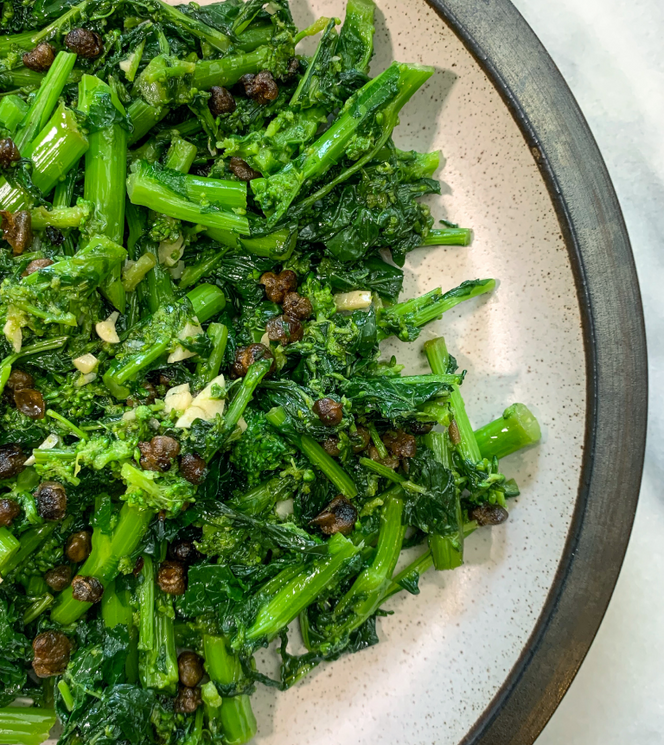 Umami Rapini with Capers
Rapini, aka broccoli raab, gets an extra hit of savory goodness with a shot of fish sauce.