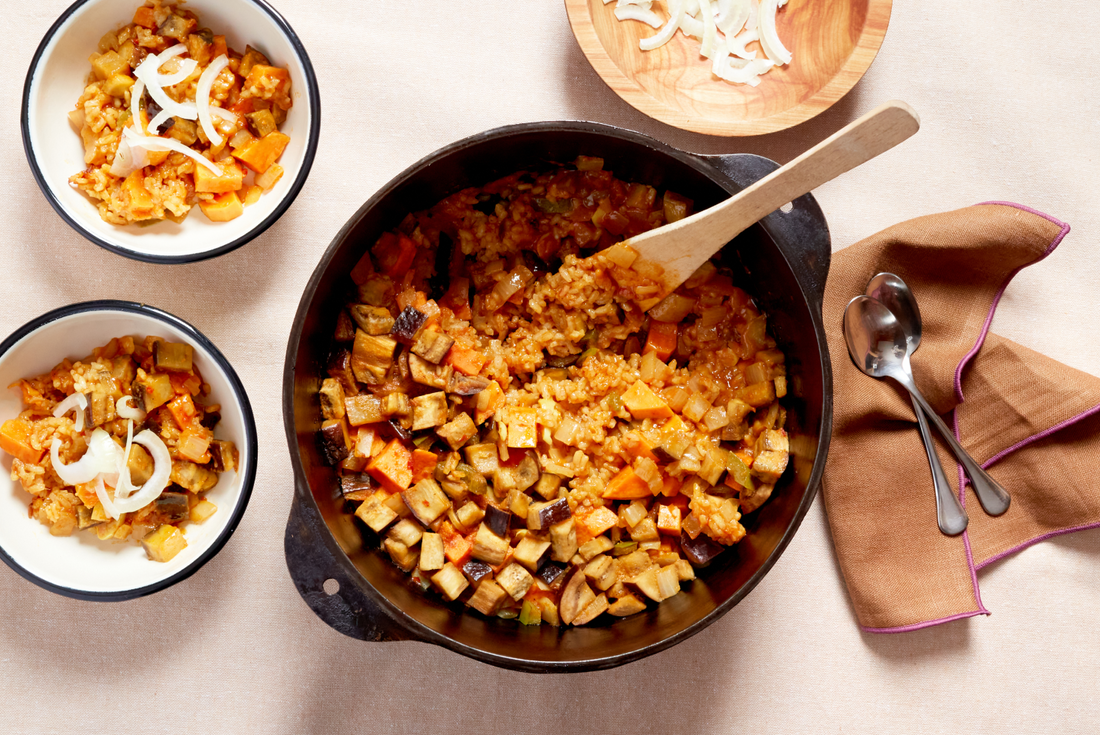 West African-Style Fat Rice
20 minutes prep
55 minutes active cooking
1 hour + 15 minutes total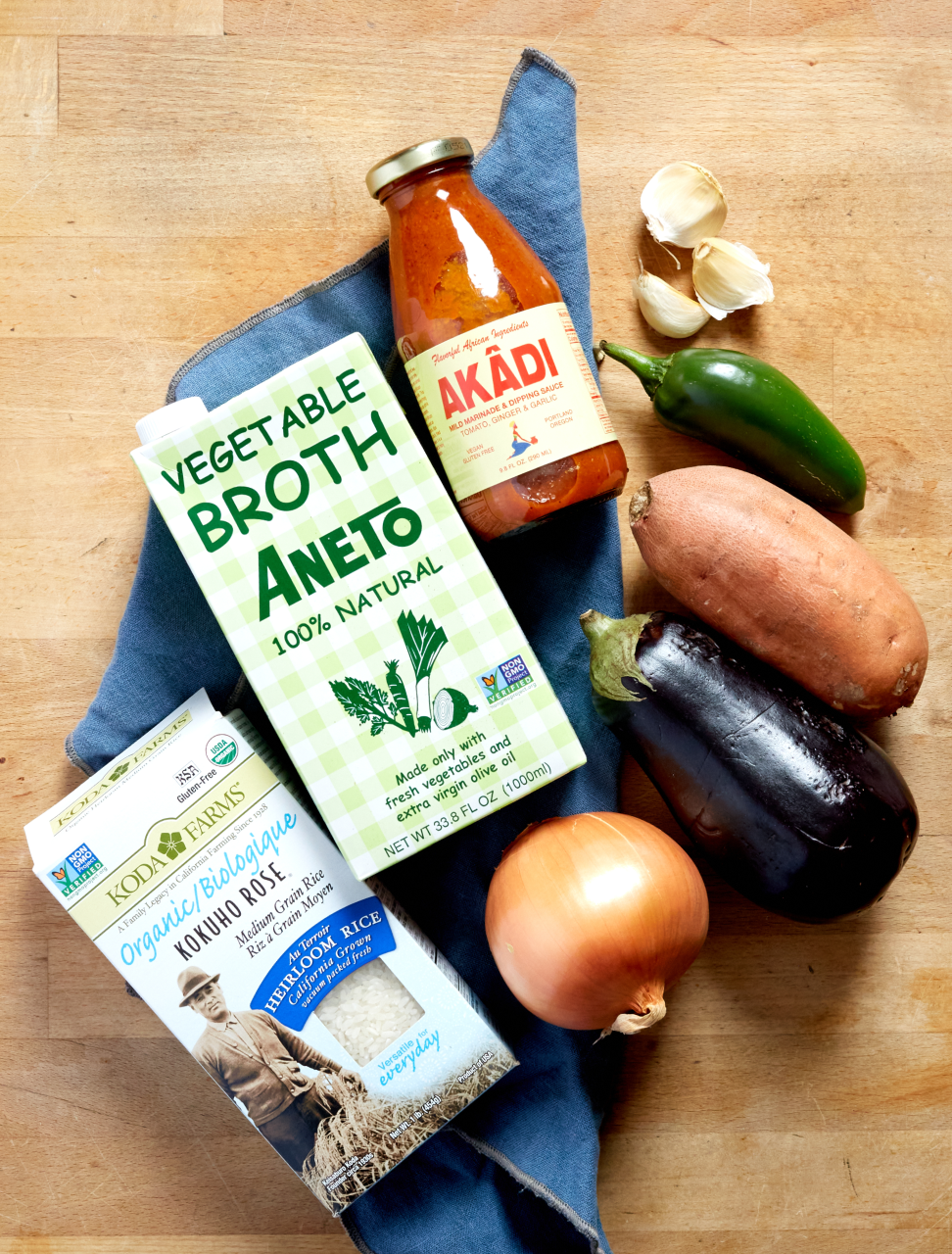 Every rice-eating culture has a "rice with stuff" dish...
a bunch of vegetables and other savory bits cooked with the rice in a single pot. In Burkina Faso they call it riz gras, the French term for fat rice, and it combines eggplant, chiles, and other vegetables in a spicy, West African-style tomato sauce. Naturally, we used Fatou Ouattara's Akadi Spicy Sauce for our version of the dish. Ouattara moved to Portland from the Cote d'Ivoire, and her sauce gives the riz gras a distinctly West African flavor.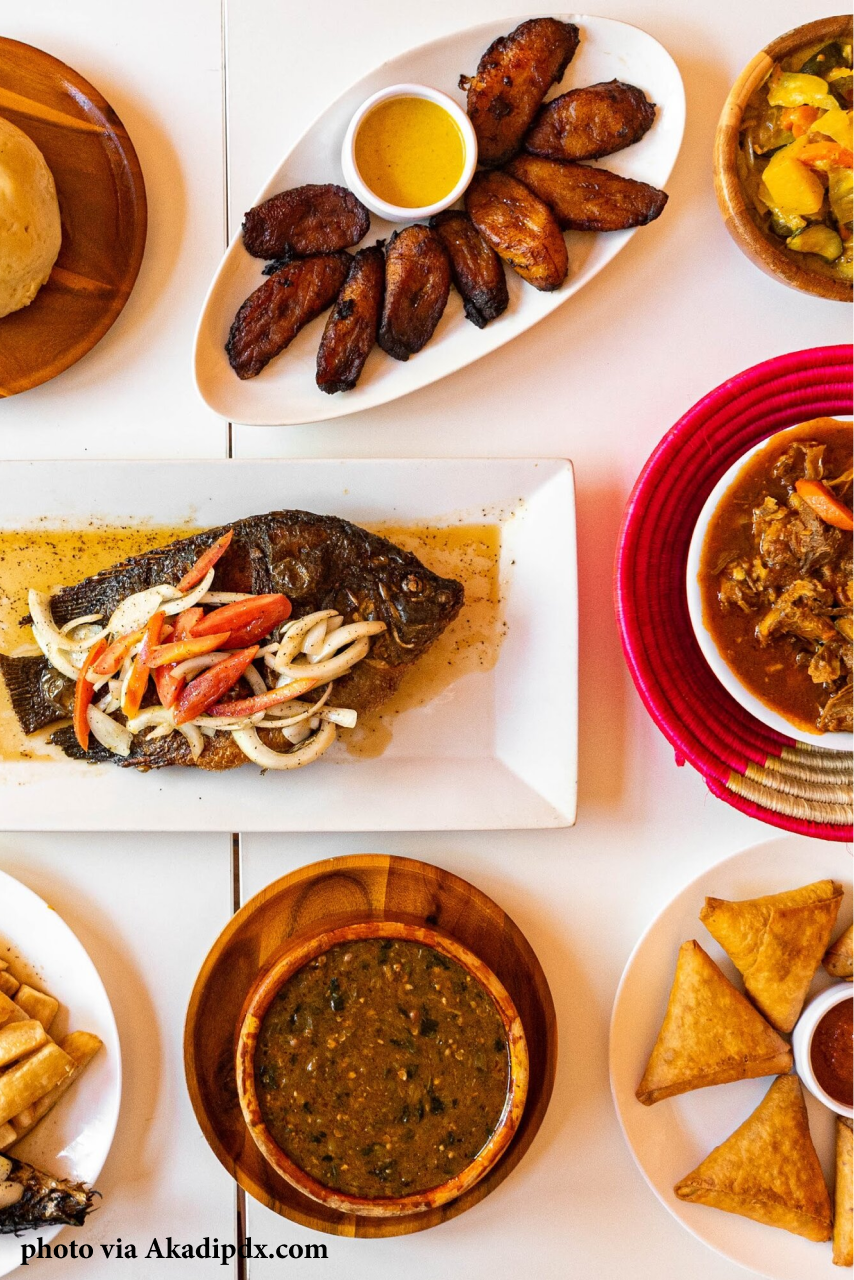 Fatou Ouattara came to Portland from Bouaké, Cote D'Ivoire...
and opened her restaurant Akadi in 2018. Her flavorful sauces reflect her time cooking with grandmother.
Read more
What You'll Need
Ingredients
For the shopping list
1 onion, chopped
1 jalapeno chile, chopped
2 cloves garlic, chopped
1 small eggplant, cut into bite-sized pieces (about 2 cups)
1 medium sweet potato, cut into bite-sized pieces (about 1 1/2 cups)
3 cups of vegetable broth or water
Equipment
From the kitchen
Dutch oven or large saucepan
1 Chef's Knife
1 Cutting Board
Measuring Cups
Measuring Spoons
What you'll have to do
Step 1
In a Dutch oven or large saucepan, cook the onion, jalapeno, garlic, eggplant, and sweet potato in 1/4 cup olive oil and 2 teaspoons salt over medium heat until the eggplant turns translucent, about 25 minutes.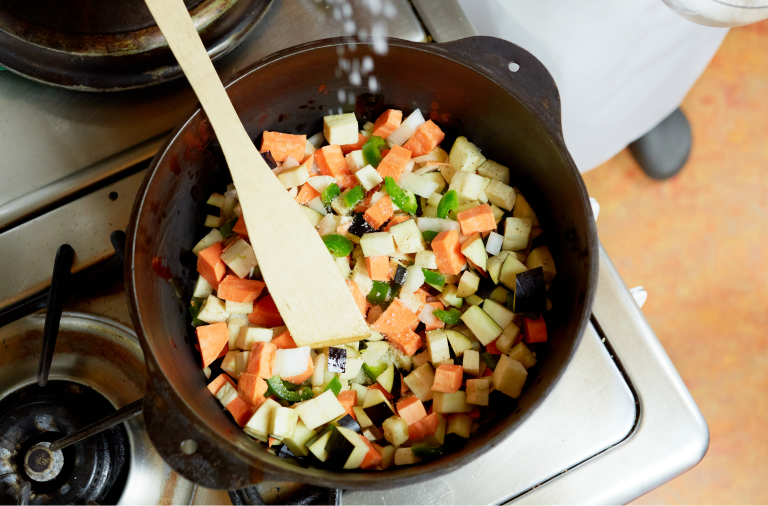 Step 2
Add the jar of Akadi sauce, 1 cup rice, and 3 cups broth (or water), stir well, reduce the heat to a low simmer, cover, and cook for about 30 minutes or until the rice is tender and has absorbed most of the liquid. Don't stir if you're hoping for a browned, slightly crispy layer of rice on the bottom of the pot.
Shop this recipe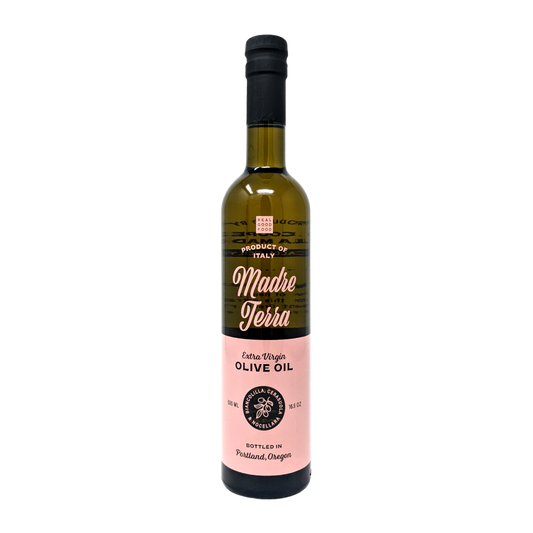 Olive Oil
Vendor:
Madre Terra
Sicily - Italy
Sale price
$25
Regular price
Unit price
per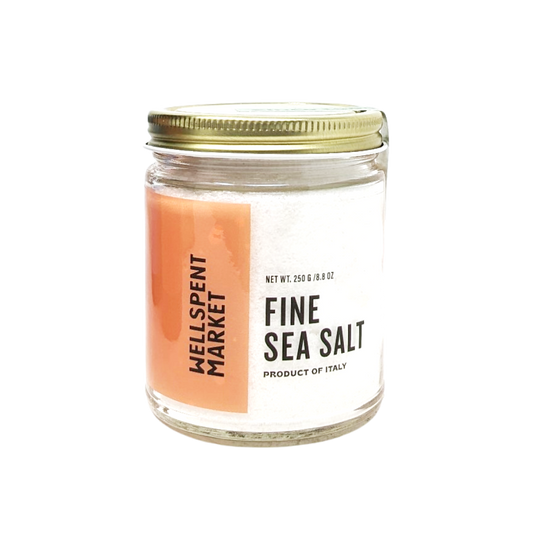 Salt, Herbs, & Spices
Vendor:
Gucciardo Vincenzo
Trapani - Sicily
Sale price
$7
Regular price
Unit price
per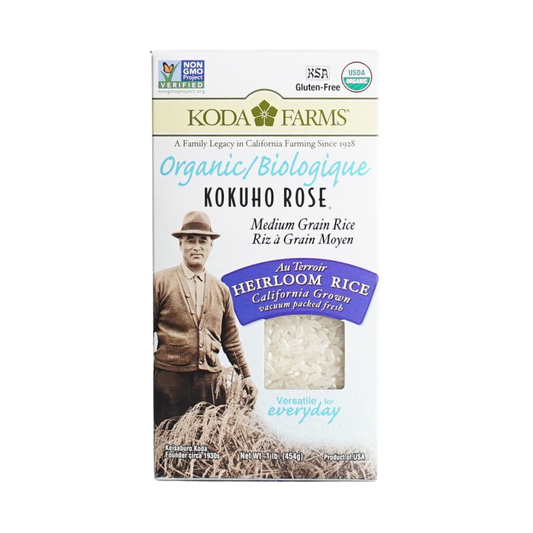 Rice & Grains
Vendor:
Koda Farms
San Joaquin Valley - California
Sale price
$6
Regular price
Unit price
per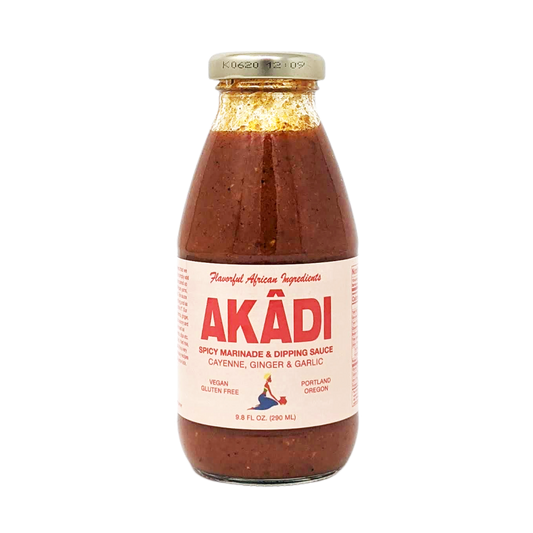 Sauces & Condiments
Vendor:
Akadi
Portland - Oregon
Sale price
$10
Regular price
Unit price
per
More recipes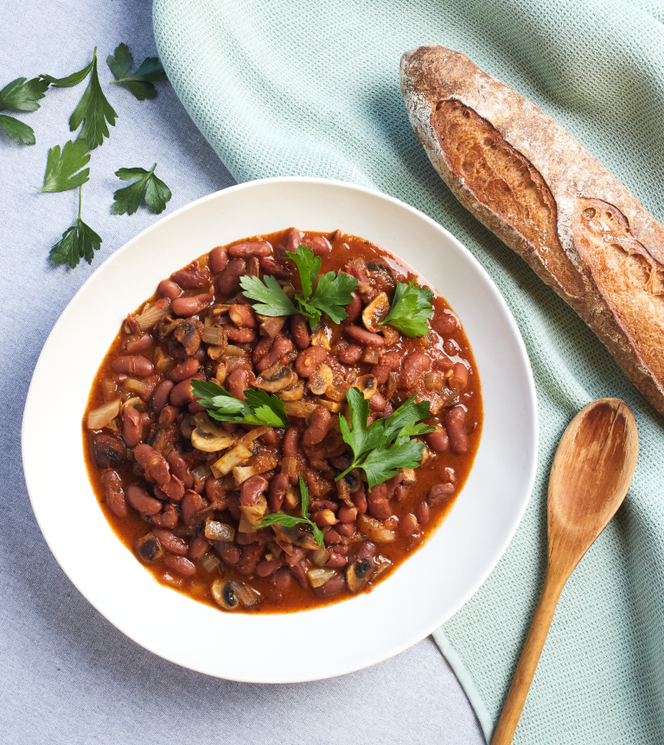 Tuesday-Thursday Chili with Mushrooms
This mushroom chili with West African flavors was inspired by the food in a high school cafeteria in the 1960s, but don't hold that against it.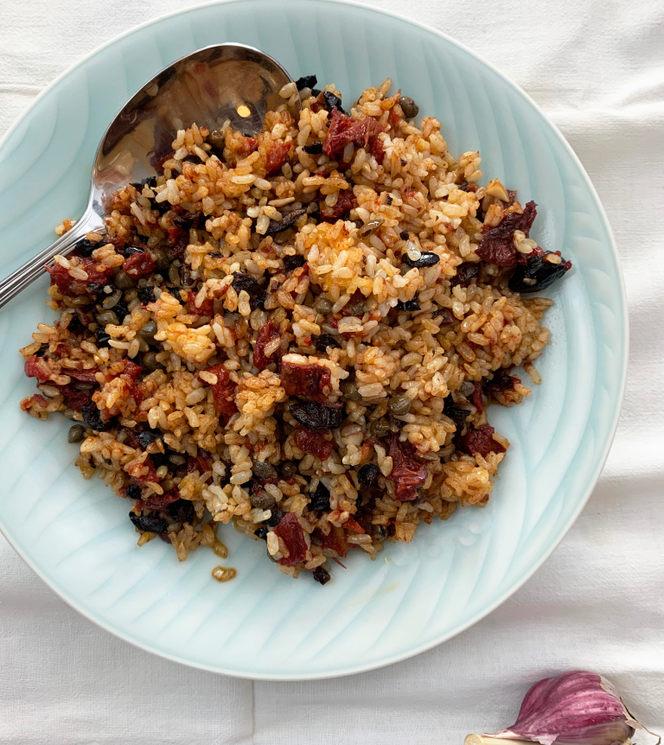 Puttanesca Fried Rice
Italian flavors meet Asian technique with tasty results. And thanks to Portland chef Tommy Habetz for the inspiration.