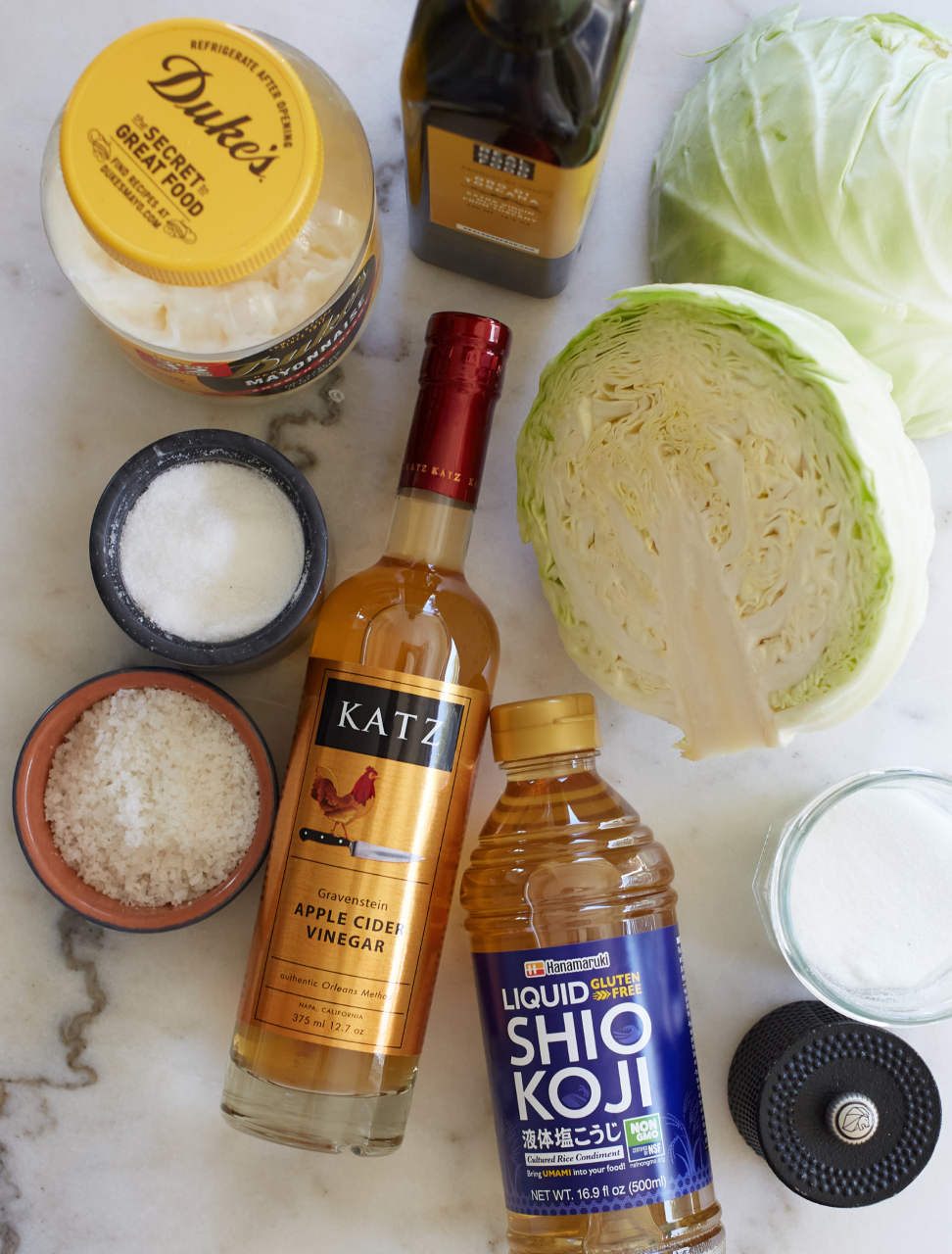 I've been making this coleslaw for more than 30 years.
Some members of our big, blended family liked mayo, some didn't. So I made a simple vinaigrette and added a discreet dollop of mayo. It added a little body and a touch of creaminess, and everybody liked it.

Lately I've been adding a splash of shio koji. This mix of rice, salt, and koji, the fungus used to make miso and soy sauce, adds a salty-sweet umami flavor that enhances almost anything. But you can leave it out and the coleslaw will still be delicious.
What You'll Need
Ingredients
For the shopping list
1/2 head green cabbage, finely chopped (see below)
1 teaspoon of sugar
1 teaspoon of black pepper, freshly ground
toasted sesame seeds, to serve (optional)
Equipment
From the kitchen
1 Large Mixing Bowl
1 Chef's Knife
1 Cutting Board
Whisk
What you'll have to do
Step 1
Cut the half green cabbage through the core, then make an angled cut through each piece to cut out the central core. Cut the core about 5 or 6 thin slices, then chop the slices even smaller.
Step 2
Set each quarter on a flat side and slice thinly, then turn the slices 90 degrees and slice thinly again. You want thin, small pieces.
Step 3
In a bowl large enough to hold the cabbage, dissolve 1 teaspoon of salt, 1 teaspoon of sugar, and 1 tablespoon of shio koji (if using) in 2 tablespoons of vinegar, then add 1 teaspoon of freshly ground black pepper and stir in 3 tablespoons of olive oil.
Step 4
Add the cabbage and toss well, then add 3 tablespoons of mayo and toss again. Taste and add salt if needed. We like this best after it sits for an hour or two.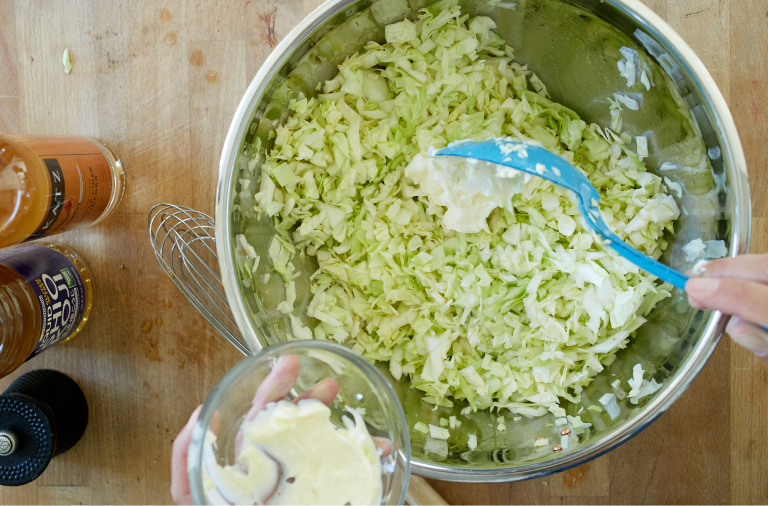 Shop this recipe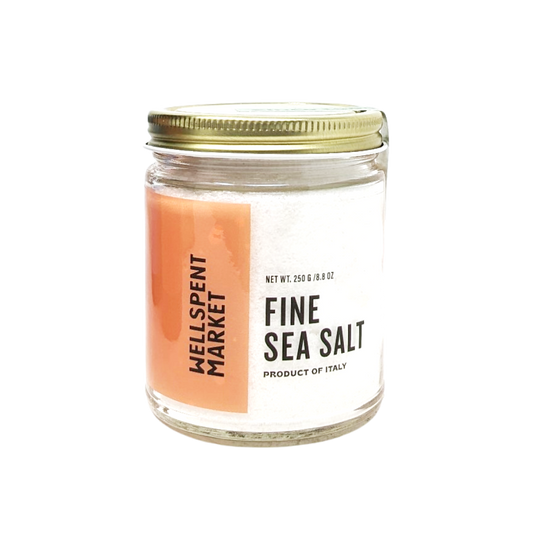 Salt, Herbs, & Spices
Vendor:
Gucciardo Vincenzo
Trapani - Sicily
Sale price
$7
Regular price
Unit price
per
Out of stock
Sauces & Condiments
Vendor:
Hanamaruki
Nagano - Japan
Sale price
$10
Regular price
Unit price
per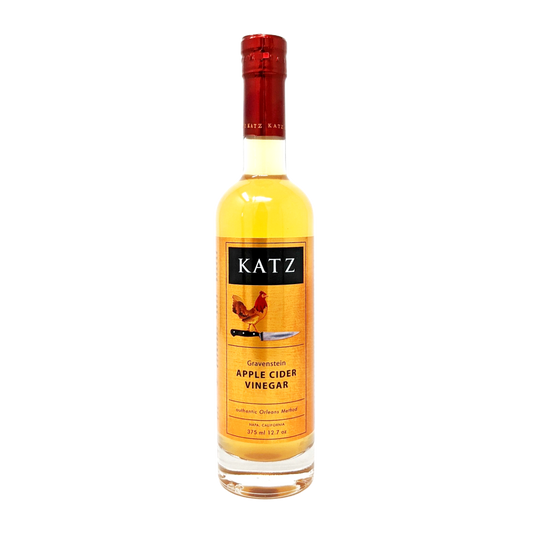 Vinegar
Vendor:
Katz Farm
Napa - California
Sale price
$16
Regular price
Unit price
per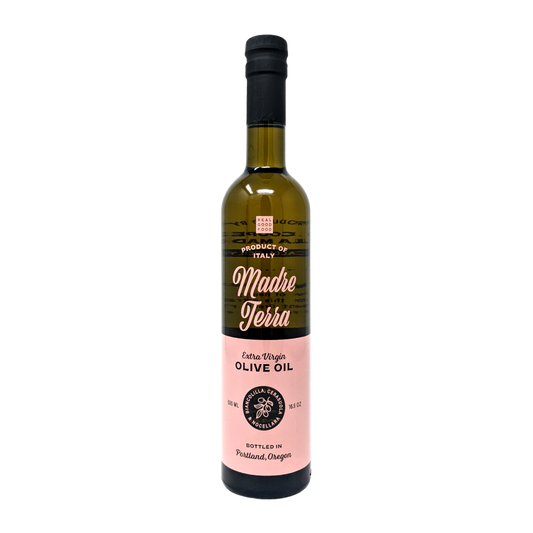 Olive Oil
Vendor:
Madre Terra
Sicily - Italy
Sale price
$25
Regular price
Unit price
per
Sauces & Condiments
Vendor:
Duke's
Greenville - South Carolina
Sale price
$7
Regular price
Unit price
per
More recipes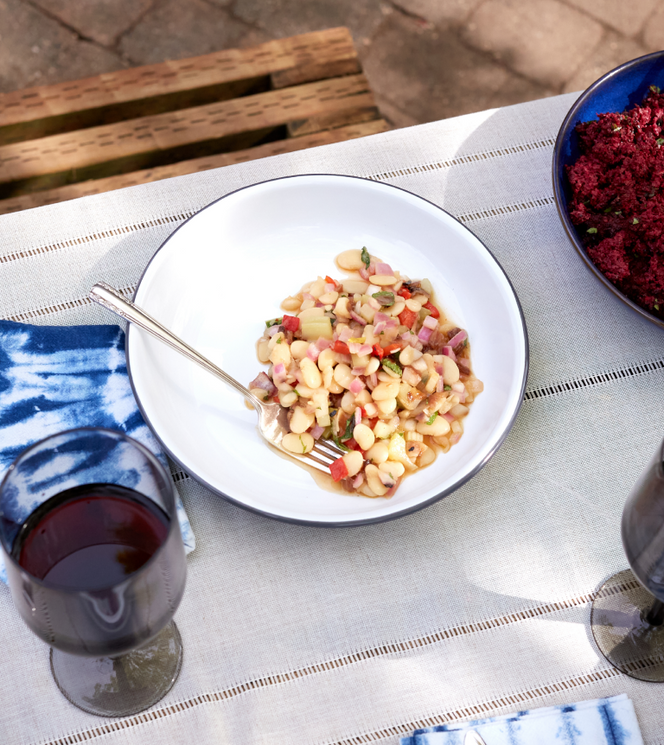 Picnic Limas
Take these sweet and tangy baby lima beans on your next picnic, even if it's inside at your kitchen table.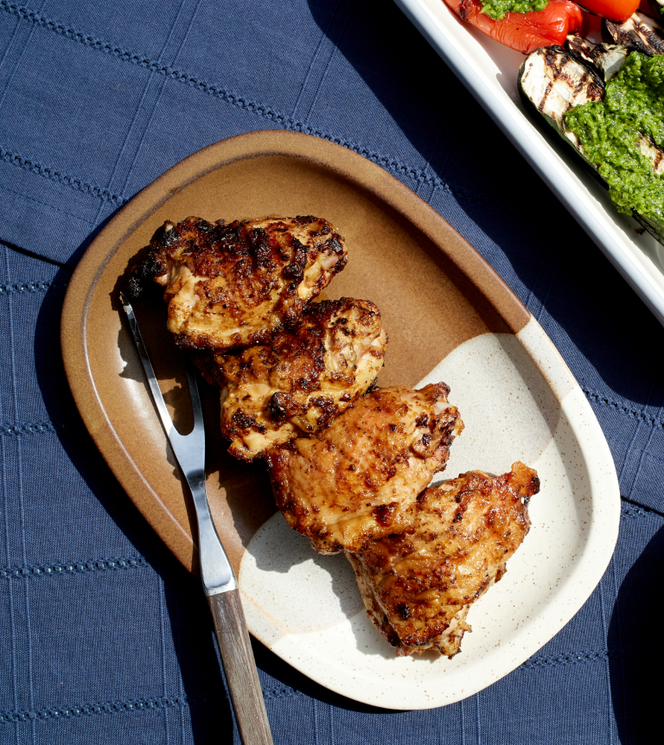 Grilled Chicken with Alabama White Sauce
Does mayo solve everything? Maybe not, but it definitely makes grilled chicken better.