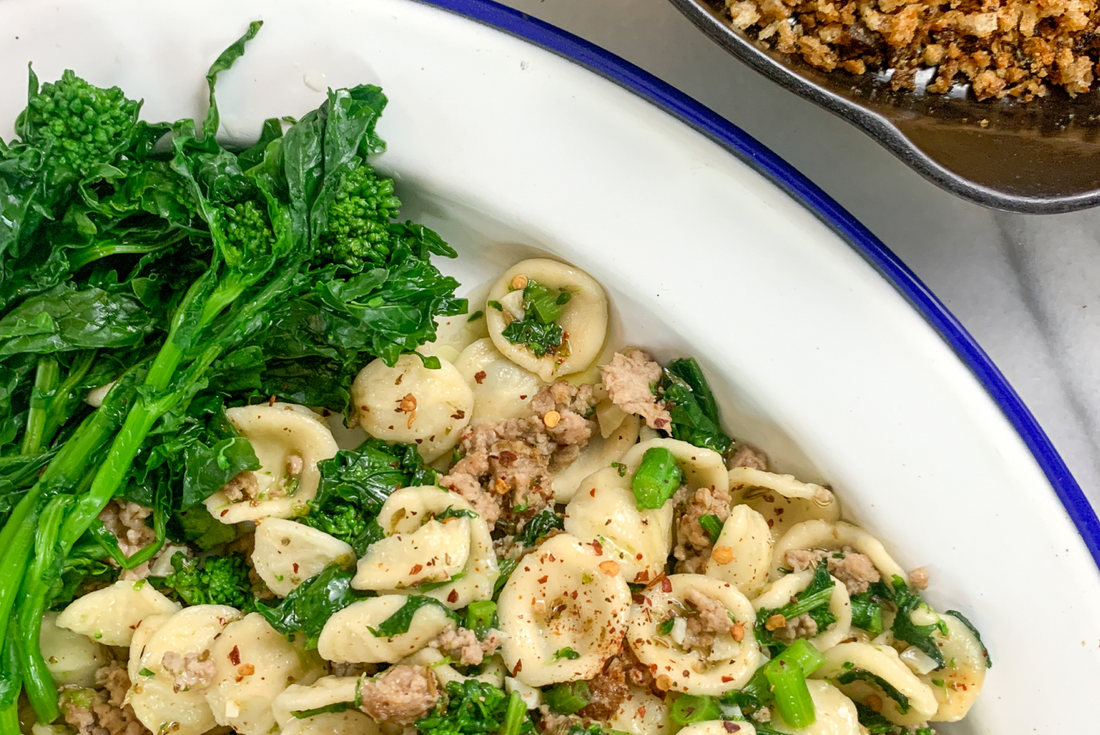 Orecchiette with Rapini & Sausage
20 minutes prep
25 minutes active cooking
45 minutes total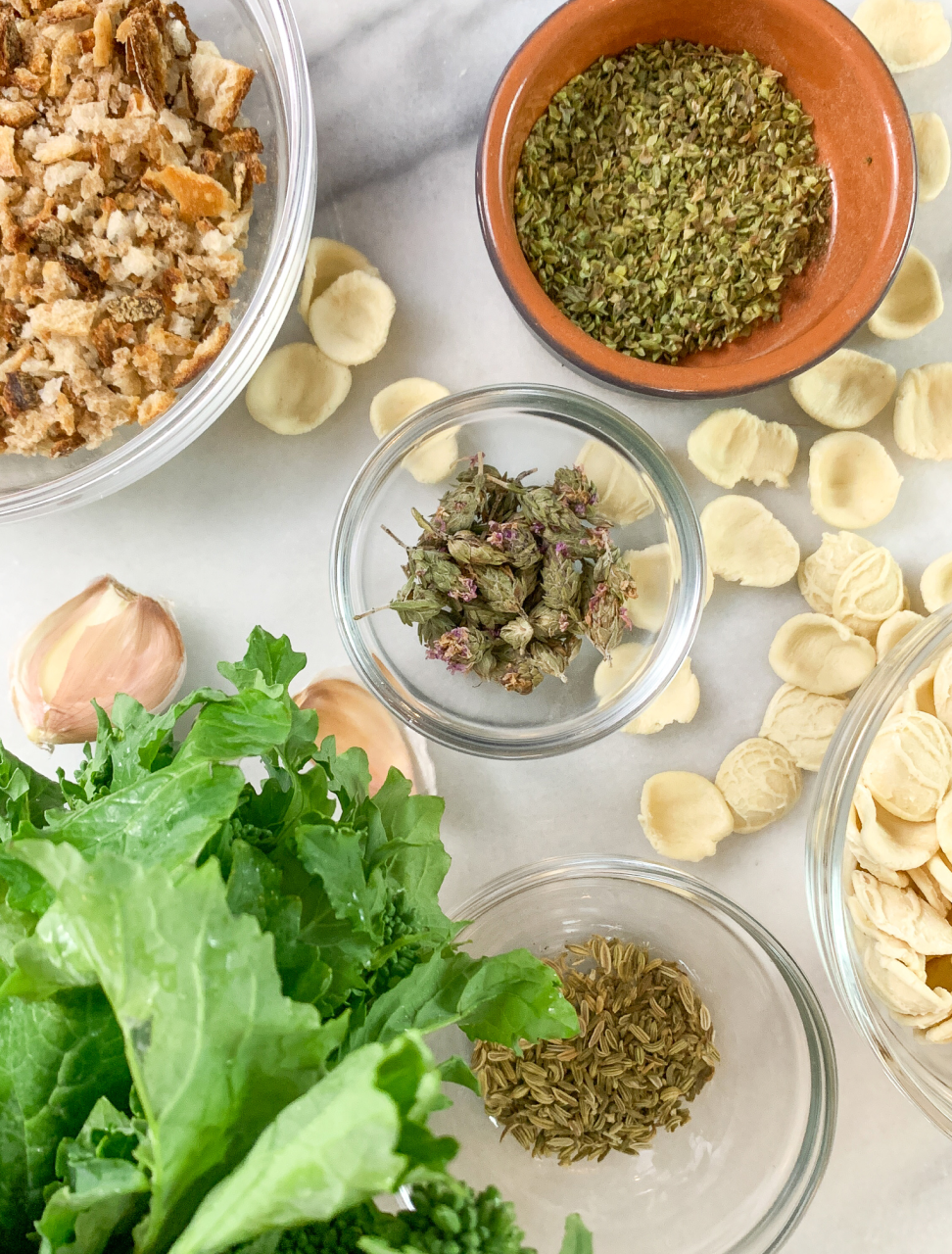 While the little ear-shaped pasta from Puglia...
called orecchiette is often served with rapini around southern Italy, most of the Pugliese people were too poor to add meat to the pasta they ate daily. As immigrants from the region adapted their cooking to America's meaty abundance, they added pork.

So we've been eating orecchiette with rapini and sausage for a century, and it may seem like an old world classic, but the addition of sausage is strictly Italian-American. And while grated Pecorino would also be good, the cucina povere of the south more often featured pasta with breadcrumbs, aka pangrattato, instead of expensive cheese.
What You'll Need
Ingredients
For the shopping list
1 pound of orecchiette pasta
1 tablespoon of fennel seed
1 pound of ground pork
1 bunch of rapini, aka broccoli raab or cima di rapa
2 cloves of garlic, chopped
1 cup of breadcrumbs
1 tablespoon of rosemary
To taste chili flakes (optional)
Equipment
From the kitchen
1 Slotted Spoon
1 Stock Pot
1 Small Skillet
1 Large Skillet
1 Tongs
1 Spatula
Chef's Knife
1 Cutting Board
Measuring Spoons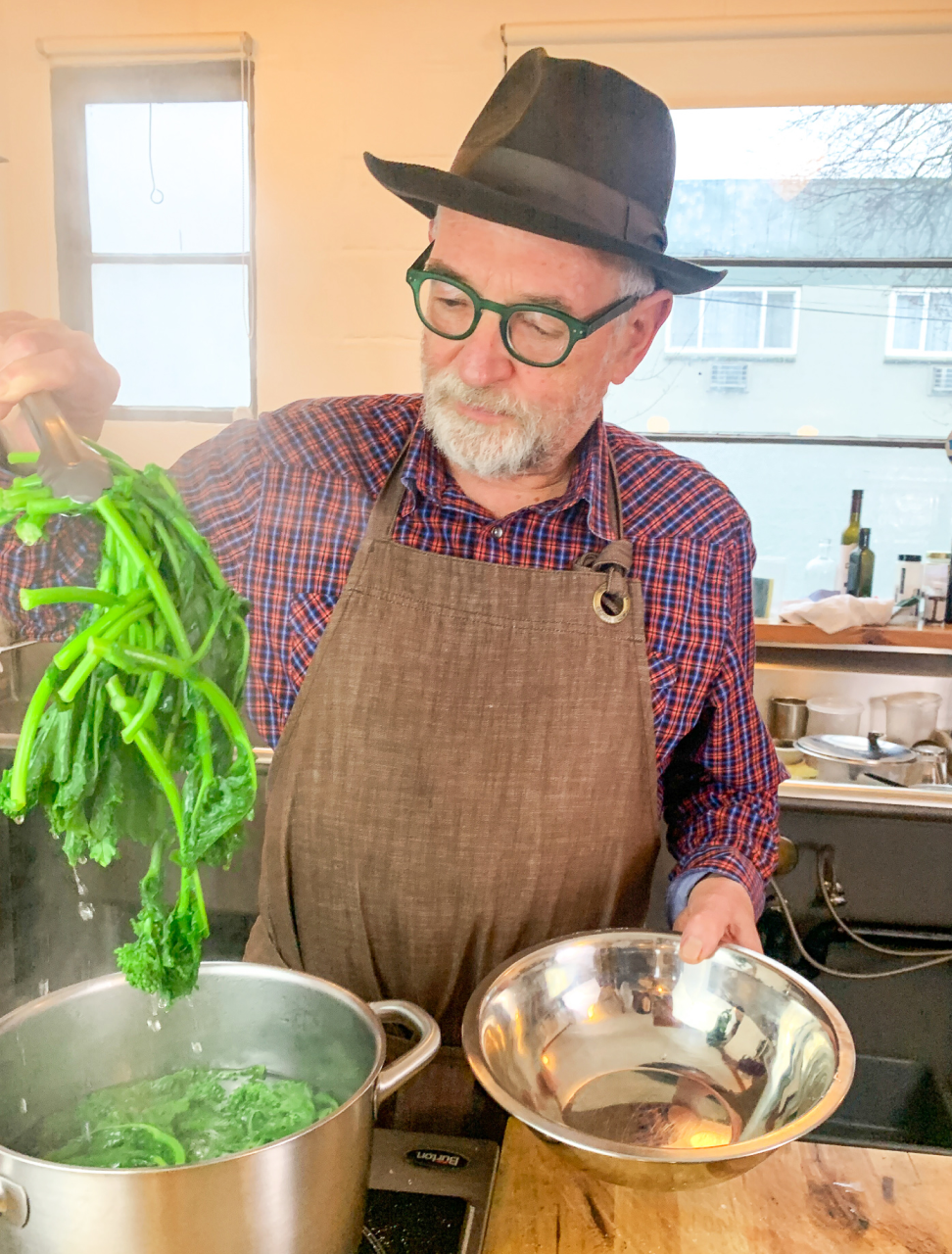 "There's a reason this combination of flavors from southern Italy is a classic."
~ Jim Dixon, founder Wellspent and Real Good Food
What you'll have to do
Step 1
Mix a cup or so of breadcrumbs with a couple of tablespoons of extra virgin olive oil in a small skillet. Cook over medium heat, stirring often, until the breadcrumbs are lightly browned, about 5 minutes. Set aside.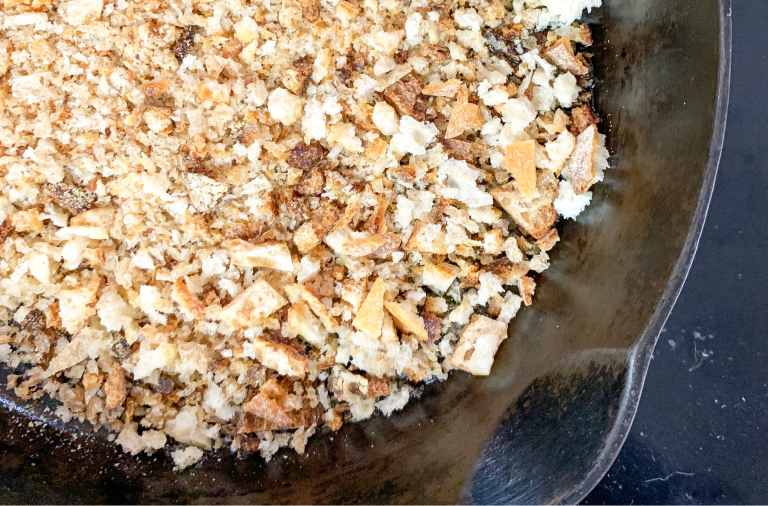 Step 2
Put a pot of well-salted water on to boil; you'll use it for both the rapini and pasta.

Use a skillet large enough to hold the cooked pasta to cook a pound of ground pork, breaking the meat up with a spatula as it cooks. Add about a tablespoon each of fennel seeds and Pantellerian organo; some smoked red pepper flakes are a nice option. If you've got rosemary growing nearby, chop a tablespoon of so and add it, too. Or use your favorite hot or sweet Italian sausage. When the meat is done, turn off the heat and set the skillet aside.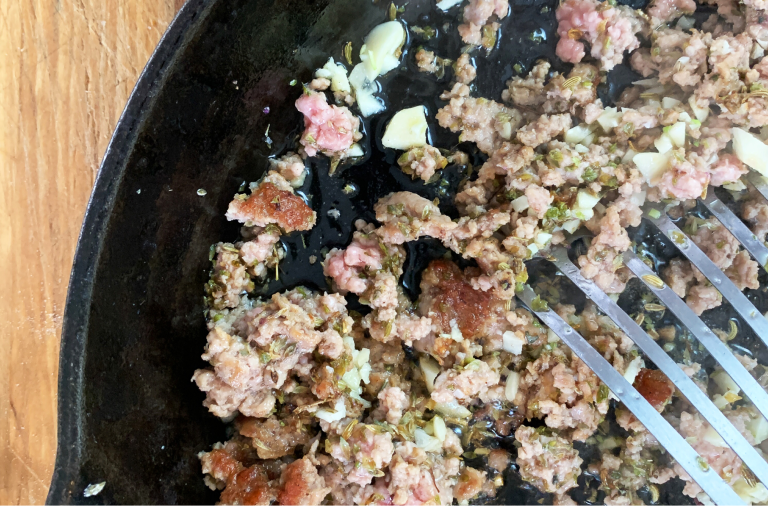 Step 3
Gently lower a bunch of rapini, stems first, into the boiling water. Use tongs to push the tops of the greens underwater. Cook the rapini for about 2 minutes, then use the tongs to lift it out of the water and into a bowl to cool.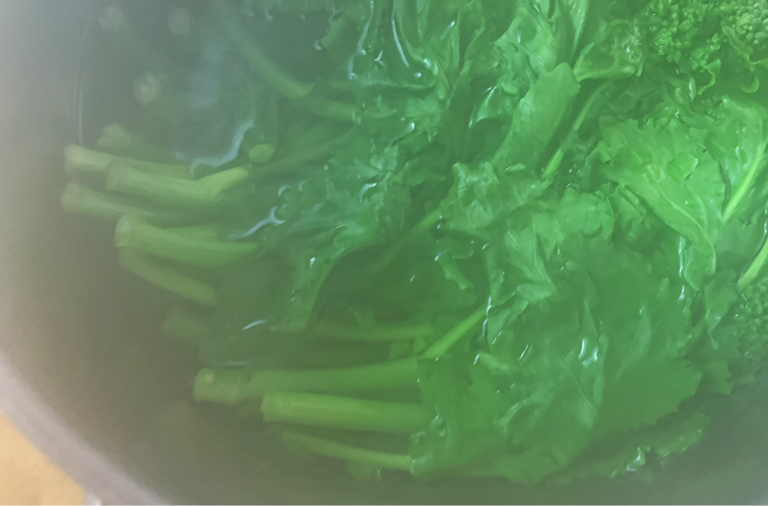 Step 4
When the water starts boiling again, add the pasta. As it's cooking, chop the cooked rapini into roughly inch long pieces. Add it and a couple of chopped garlic cloves to the skillet with the pork, turn the burner back on, and cook the sausage-rapini mix gently until the pasta is ready.
Step 5
Cook the pasta to your preferred level of al dente. Just keep tasting
it; you don't want the raw flavor of uncooked pasta, but otherwise as
soft or firm as you like. Use a slotted spoon to transfer the pasta to
the skillet, a technique that also adds some of the starchy pasta water.
If you like to drain your pasta with a colander, save a quarter cup or
so the cooking water to add back.
Step 6
Stir everything together for a few minutes, then sprinkle with the toasted breadcrumbs and eat immediately.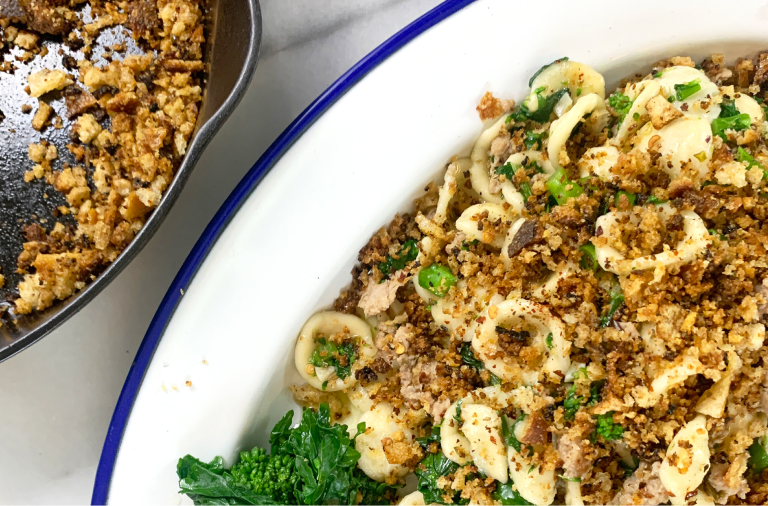 Shop this recipe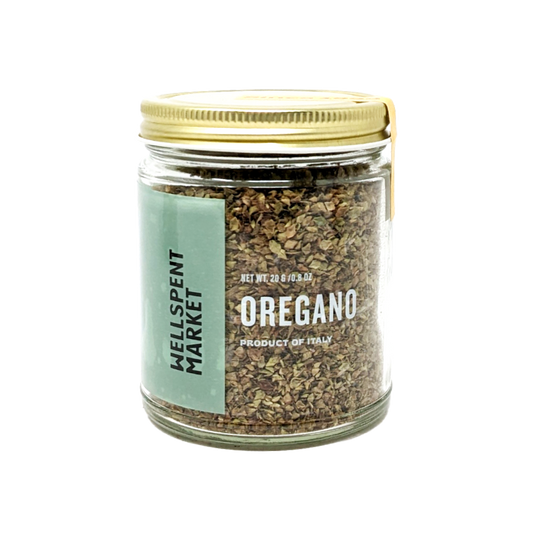 Salt, Herbs, & Spices
Vendor:
Francesco Rafaele
Pantelleria - Sicily
Sale price
$9
Regular price
Unit price
per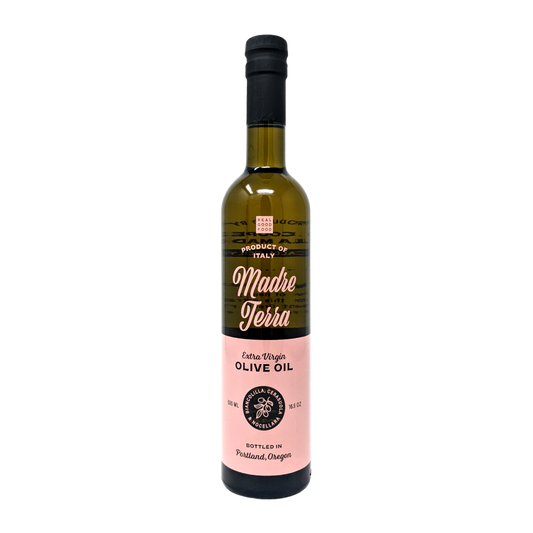 Olive Oil
Vendor:
Madre Terra
Sicily - Italy
Sale price
$25
Regular price
Unit price
per
More recipes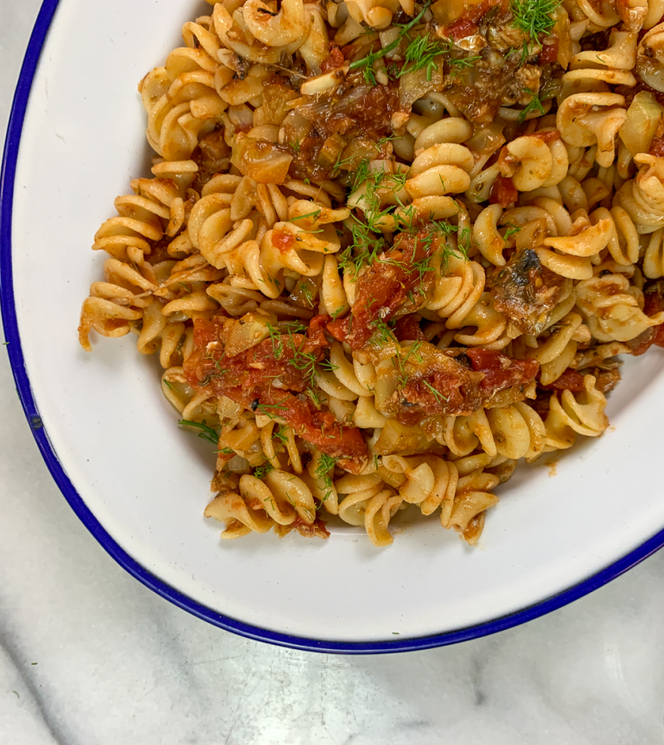 Sardine & Fennel Pasta
Inspired by the sardine pastas of Sicily, this dish packs a lot of flavor for something so simple.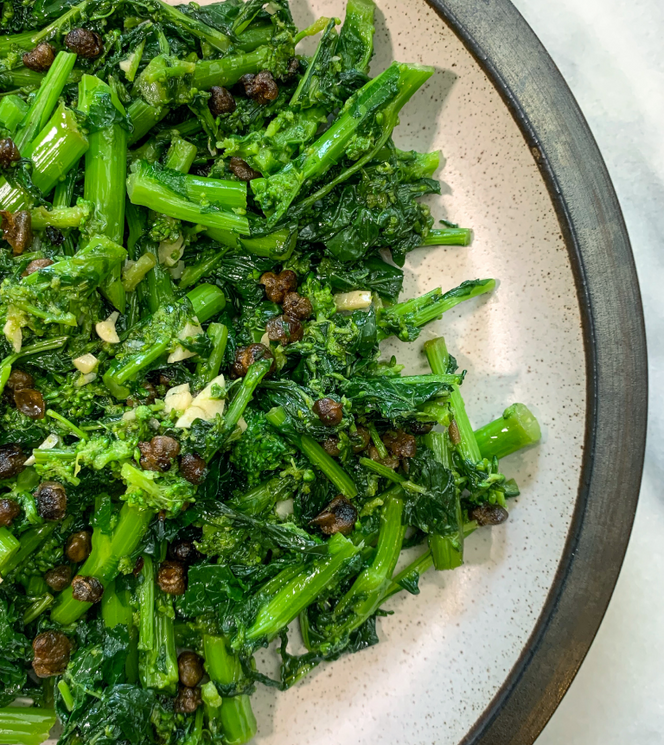 Umami Rapini with Capers
Rapini, aka broccoli raab, gets an extra hit of savory goodness with a shot of fish sauce.