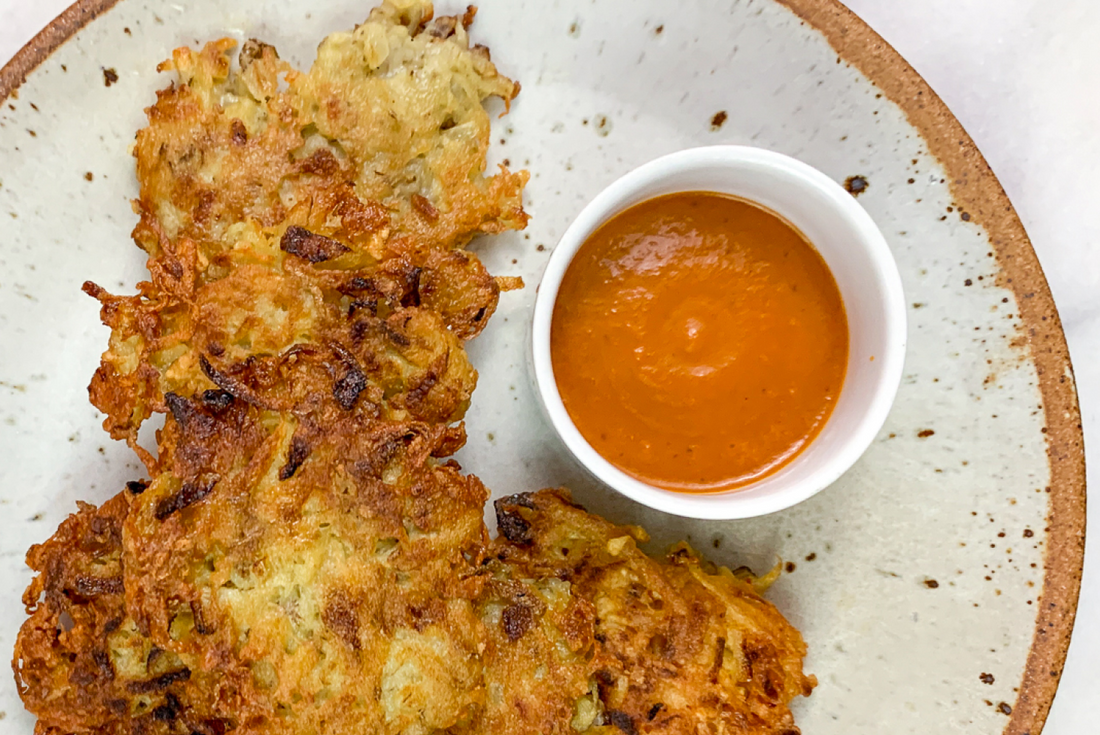 Latkes 2 Ways
20 minutes prep
20 minutes active cooking
40 minutes total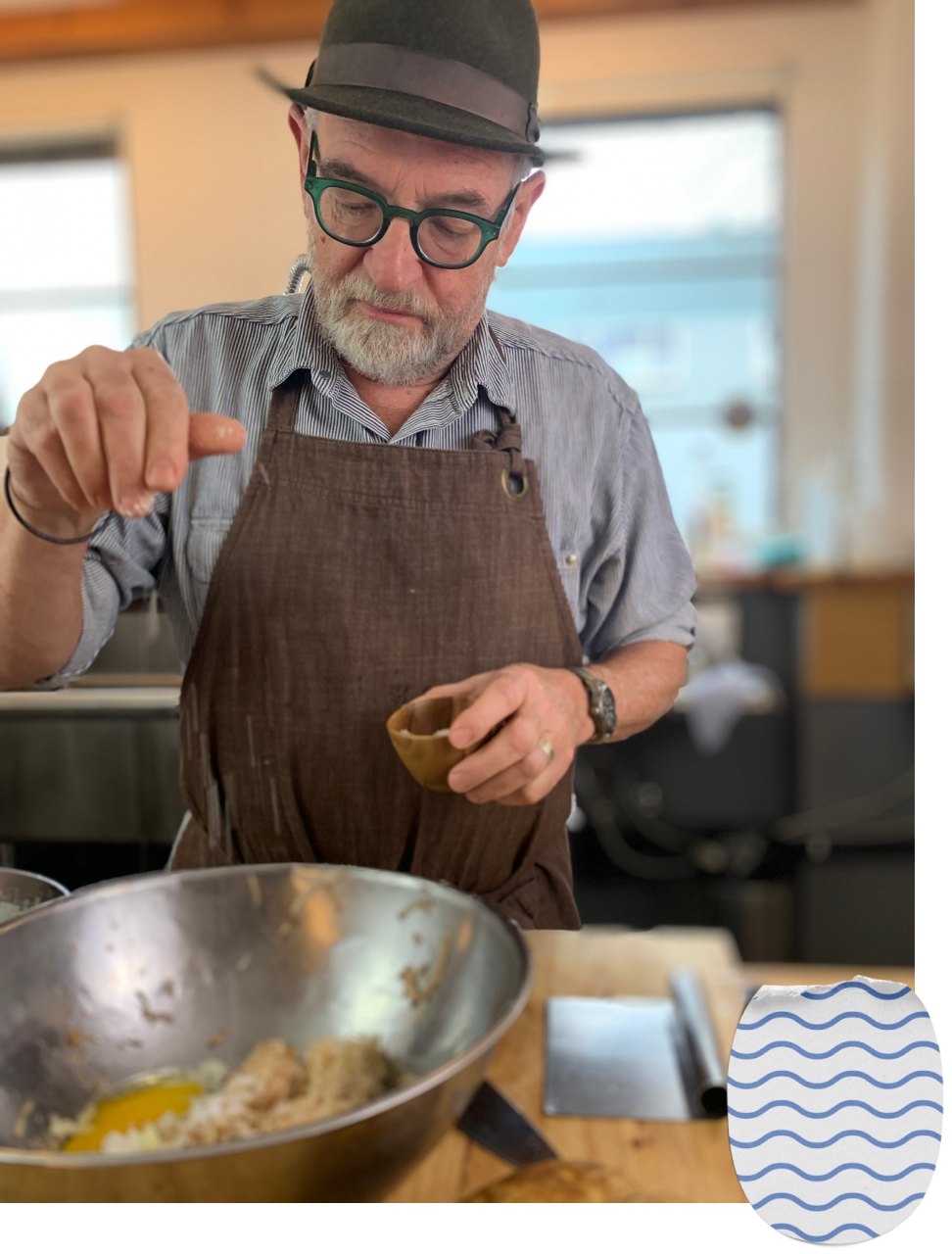 I'm just a country goy, but I love latkes.
A recent Food and Wine article about latkes in New Orleans caused a stir over non-kosher toppings, a twist on the perennial applesauce vs. sour cream debate. One writer opined that treif latkes were perfect for American Hanukkah, but the crispy potato pancake has a twisted history that predates this year's kerfuffle.

Whether or not you celebrate anything at all this time of year, the eastern European potato fritters make winter delicious. And the oil in the miracle of the oil that Hanukkah celebrates was, of course, olive oil.

Here's my recipe for the classic potato latkes, although I'm using Koda Farms mochiko rice flour instead of wheat flour. Its starch content keeps the latke batter from getting watery, and it makes them nice and crispy. And I'm adding another for celeriac latkes spiced up with Diaspora's guntar sannam chile, a simple variation that packs a lot of flavor.

Three medium russet potatoes will make at least a dozen latkes; one three-pound celeriac will make about the same. Having leftover latkes is not a bad thing.
What You'll Need
Ingredients
For the shopping list
For Potato Latkes:
3 Russet Potatoes
1 Medium Onion
For Celeriac Latkes, sub the first 2 ingredients:
1 3lb Celeriac
1 Shallot
Equipment
From the kitchen
1 Chef's Knife
1 Cutting Board
1-3 Soup Pots
1 Skillet
Measuring Cups
Measuring Spoons
What you'll have to do
Step 1
The process for both versions is the same, although I usually grate potatoes by hand and celeriac with a food processor. The potato latkes also benefit from squeezing the excess liquid from the grated potatoes. So grate your preferred vegetable first. If it's potato, push the grated spuds to one side of a large bowl, grab a handful, squeeze it over the sink, and put the now slightly less watery handful on the other side of the bowl. Repeat.
Step 2
Chop the onion (or shallot) finely. Add it and three eggs (one per potato) to the bowl. Add a quarter cup of mochiko and about a teaspoon of sea salt. If you want either version spicy, add a teaspoon of the chile powder. Mix everything together.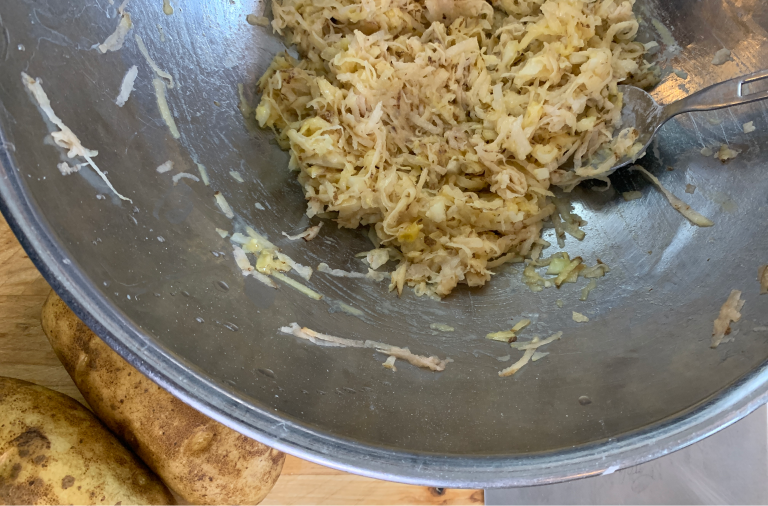 Step 3
Use enough oil to cover the bottom of a heavy skillet to about 1/8 inch deep, and heat it until it ripples. Carefully spoon in the latke batter to form pancakes about 3 inches in diameter, but don't crowd them in the pan. Let them cook until nicely browned, about 3 minutes, then gently flip to cook the other side. Move the latkes onto a sheet pan in a warm oven to hold until you've cooked all the batter.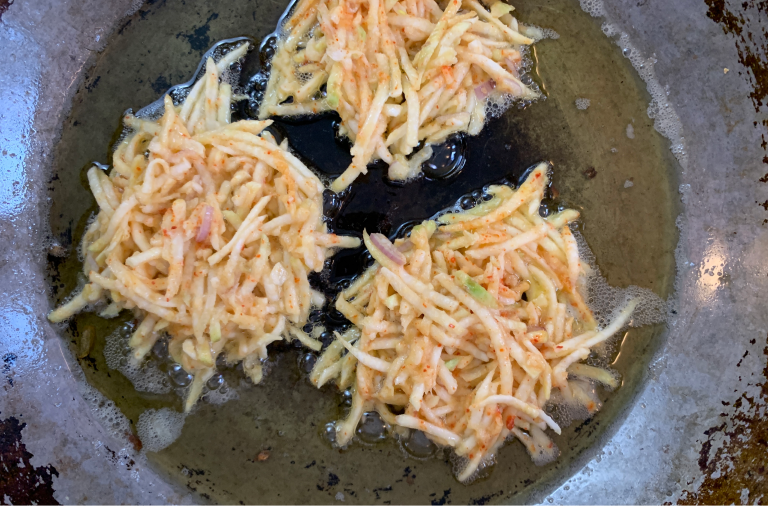 Step 4
Traditionalists insists that sour cream or applesauce are the only latke toppings. Latkes are kind of like hash browns, and they're really good with ketchup. For a more complex condiment, try Bobbie's Boat Sauce. But if you really want to mess with tradition, melt a slice of American cheese on a latke and put it on a hamburger bun. Latke sliders!
Shop this recipe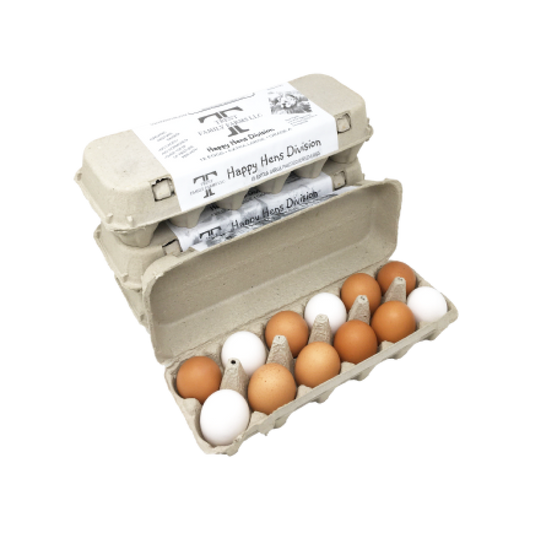 Dairy
Vendor:
Trent Family Farms
Cloverdale - Oregon
Sale price
$5
Regular price
Unit price
per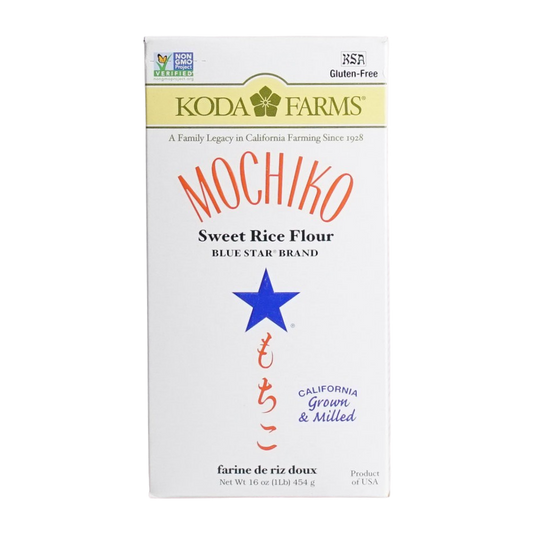 Baking
Vendor:
Koda Farms
San Joaquin Valley - California
Sale price
$3
Regular price
Unit price
per
Olive Oil
Vendor:
California Olive Ranch
Chico - California
Sale price
$16
Regular price
Unit price
per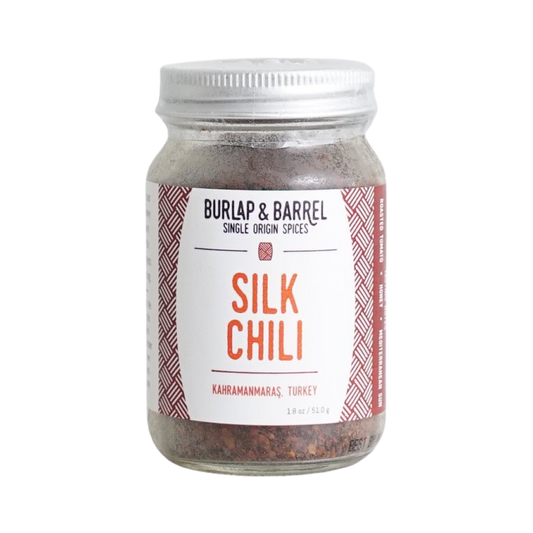 Salt, Herbs, & Spices
Vendor:
Burlap & Barrel
Kahramanmaras - Turkey
Sale price
$10
Regular price
Unit price
per
More recipes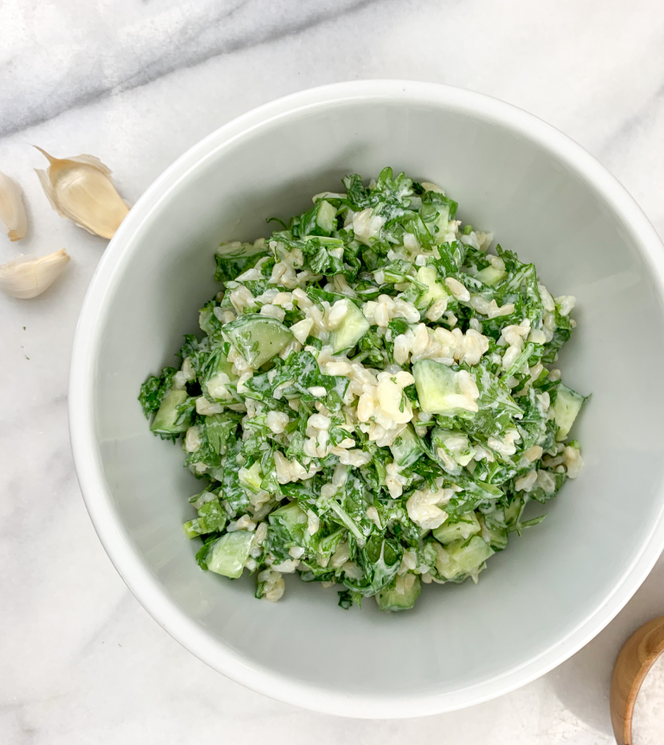 Rice Salad with Cucumber & Yogurt
A better picnic salad, but just as good at the dinner table.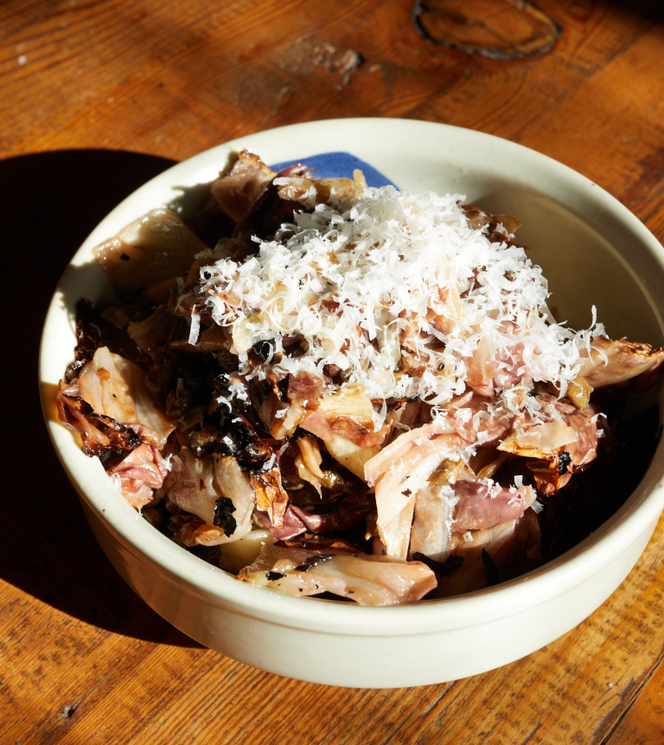 Charred Radicchio with Capers
This simple recipe makes for a quick, easy, and delicious way to get your veg on a weeknight.