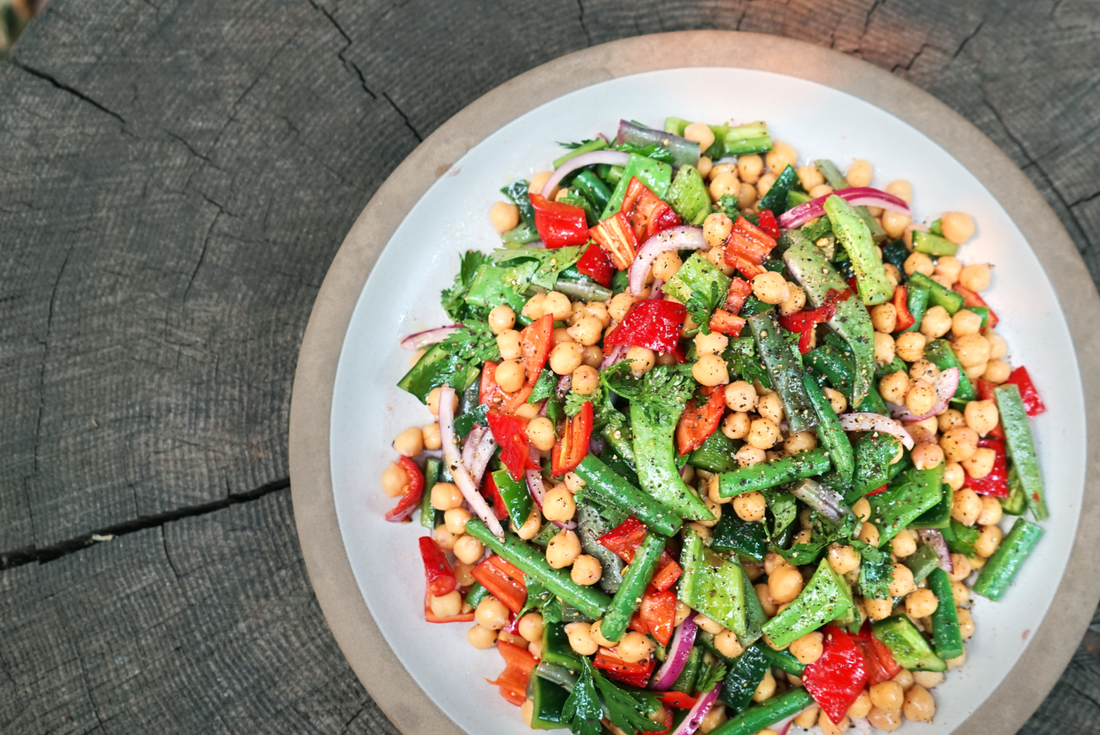 Garbanzo & Green Beans
Soak beans overnight
30 minutes active cooking
30 minutes total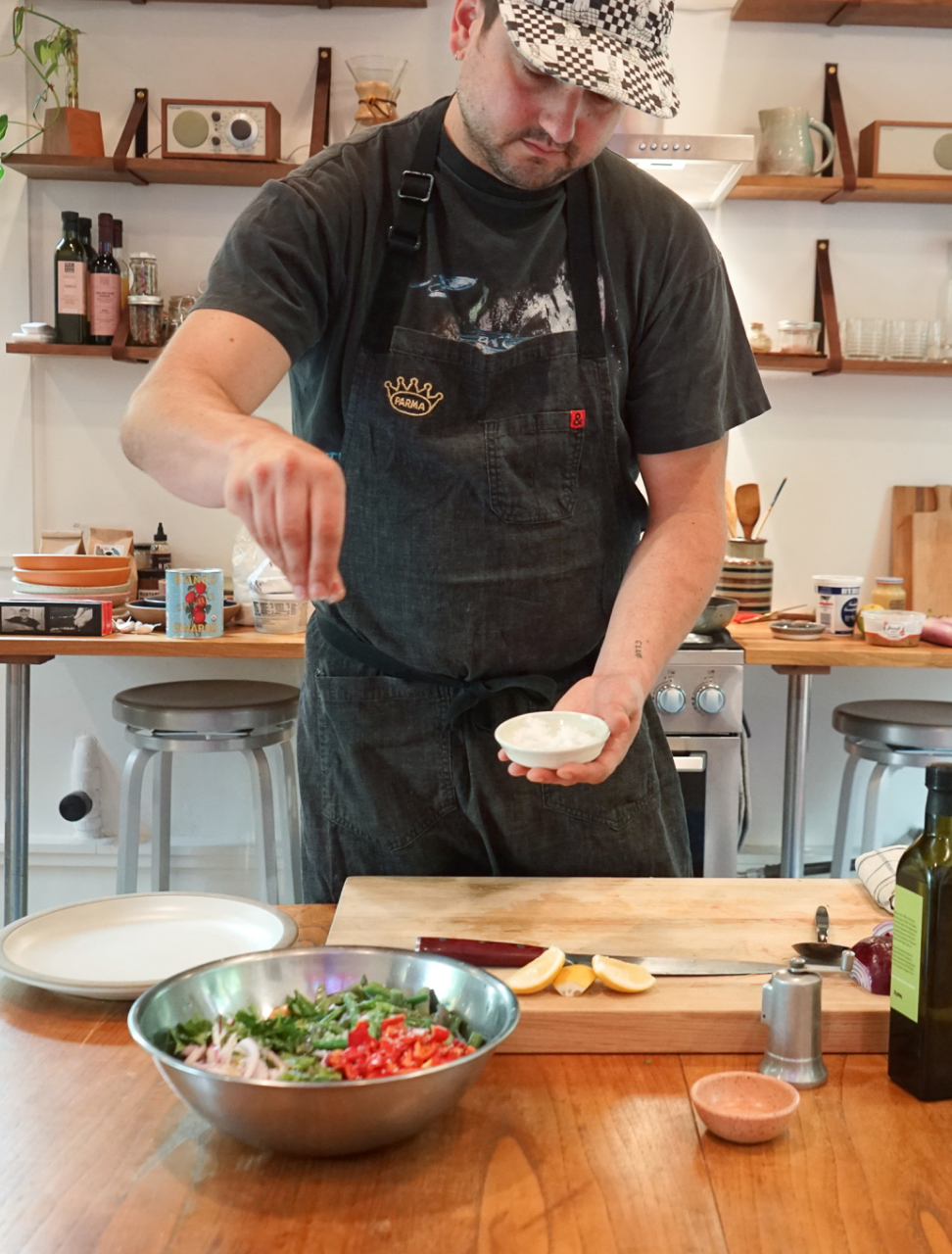 We're honored and delighted to offer Sam Smith's deceptively simple but stunningly delicious salad.
Before working to open the ground-breaking Tusk, Sam Smith worked at Philadelphia's Zahav and, after moving to Portland, Ava Gene's. But it was a trip to Israel with Zahav chef Michael Solomonov that inspired Smith to cook "the way we want to eat," which to Smith means good, simple food served without any pretense or formality.

The vegetable-forward Tusk, with dishes loosely based on Middle Eastern flavors, reflected the way we like to eat at Real Good Food, too. Local produce, grains, beans, and flavors built with dried chiles and spices, fresh herbs, bright acid from carefully crafted vinegars, and good extra virgin olive oil offer endless possibilities.

It starts with chickpeas cooked with garlic and chile, so start the day before you plan to serve it. The cooked beans are combined with green beans and sweet peppers, both in season now and at their peak of flavor. An herby dressing ties everything together, and options for making the salad a main dish include tinned fish and egg.
What You'll Need
Ingredients
For the shopping list
1 clove of Garlic
1 De Arbol Chile, Crushed
1 bay leaf
3 cups of Fresh Beans (romano, yellow wax or green bean)
1 cup of Sweet Peppers (Jimmy nardello, bell, gypsy) cut into 1/2 dice
1/2 cup of Red onion cut into thin strips
1/2 cup of Parsley
1/2 cup of Mint
1 tablespoon of Lemon Juice
1 tablespoon of Kosher Salt
To serve Black Peppercorns, freshly ground
Equipment
From the kitchen
1 Chef's Knife
1 Cutting Board
1 Mixing Bowl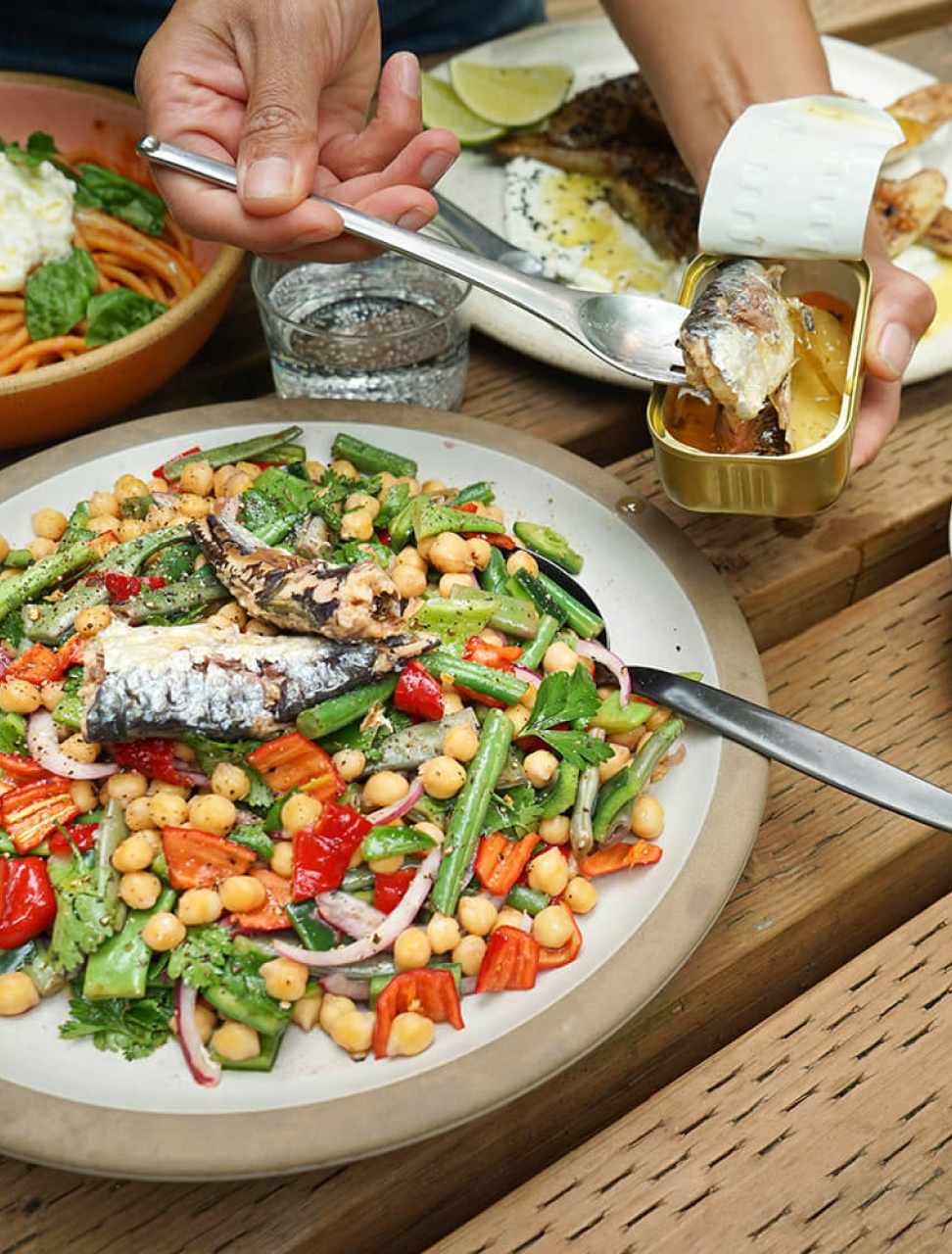 "You'd be equally happy eating this salad sitting outside on a sunny autumn afternoon or tucked into your cozy kitchen while a soft rain falls."
~ Jim Dixon, founder Wellspent and Real Good Food
What you'll have to do
Step 1
The night before you make this dish, soak the chickpeas in at least 3 cups of water.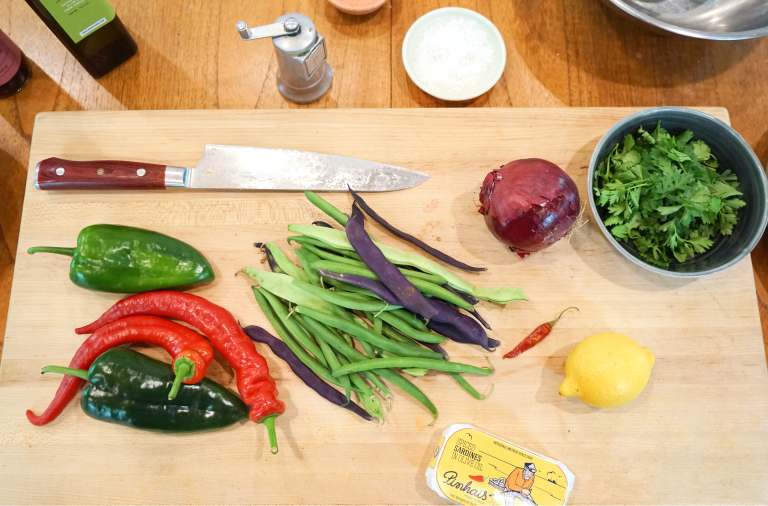 Step 2
The next day, drain and rinse the chickpeas well. Put into a pot with a crushed garlic clove, chile, bay leaf, and salt. Bring to a boil, skim the foam that rises to the top, and turn down to a simmer. Cook for about 45 minutes until creamy but not falling apart. Pour into a container to cool.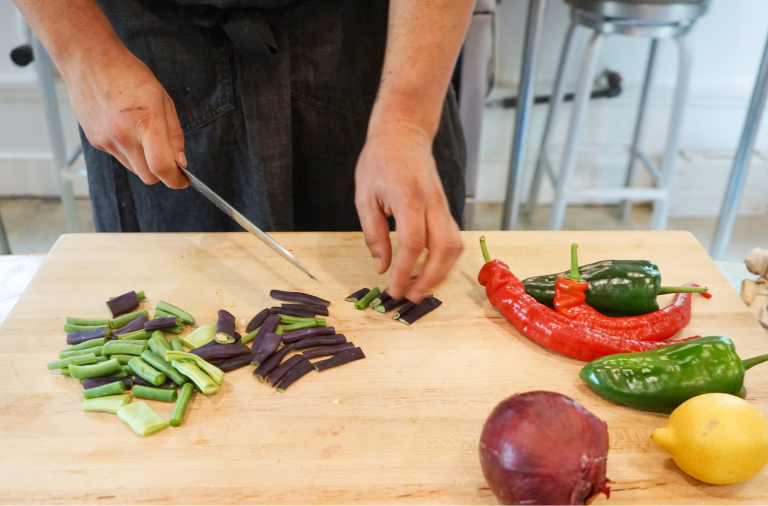 Step 3
While cooking the chickpeas, bring a pot of water to a boil. Salt generously. Blanch the string beans for 45 seconds to a minute. You still want them to maintain some crunch but lose their raw flavor. Put on a plate to cool while you gather the rest of the ingredients.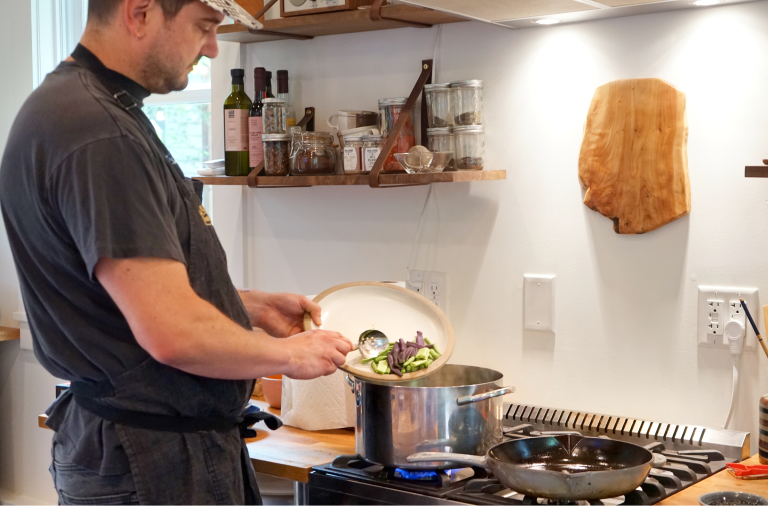 Step 4
Chop the pepper and onion, pick the herbs, and measure out the oil, vinegar, and lemon juice.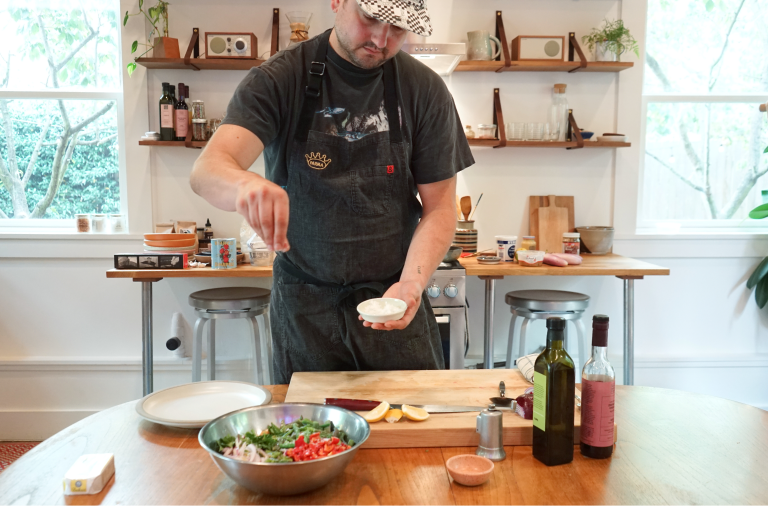 Step 5
Add tinned fish to make this salad a main dish.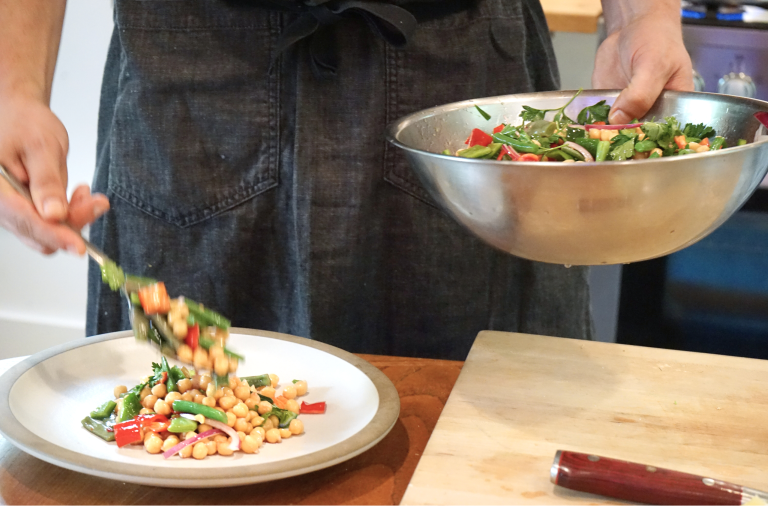 Shop this recipe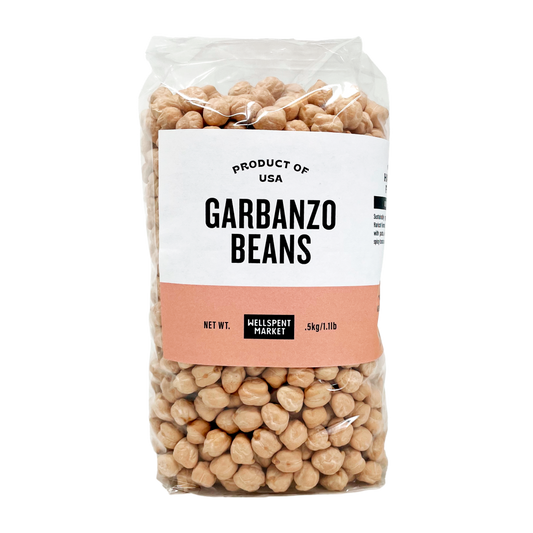 Beans
Vendor:
Haricot Farms
Quincy - Washington
Sale price
$6
Regular price
Unit price
per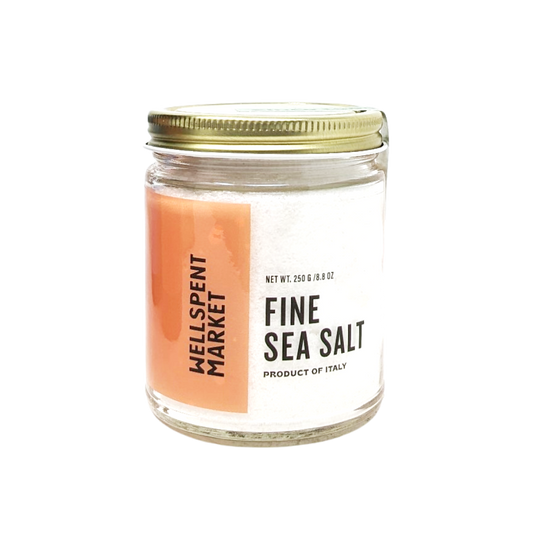 Salt, Herbs, & Spices
Vendor:
Gucciardo Vincenzo
Trapani - Sicily
Sale price
$7
Regular price
Unit price
per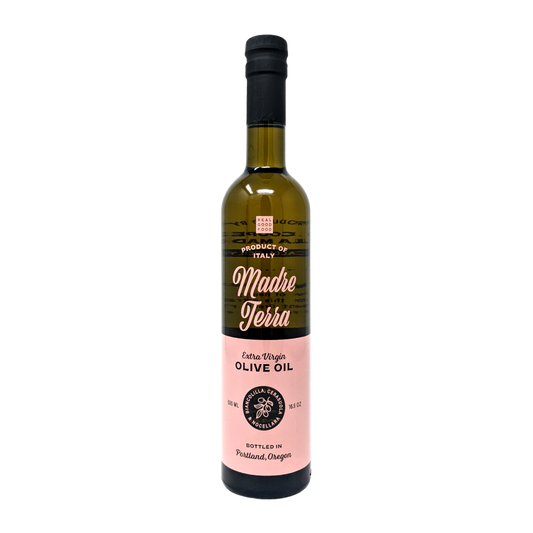 Olive Oil
Vendor:
Madre Terra
Sicily - Italy
Sale price
$25
Regular price
Unit price
per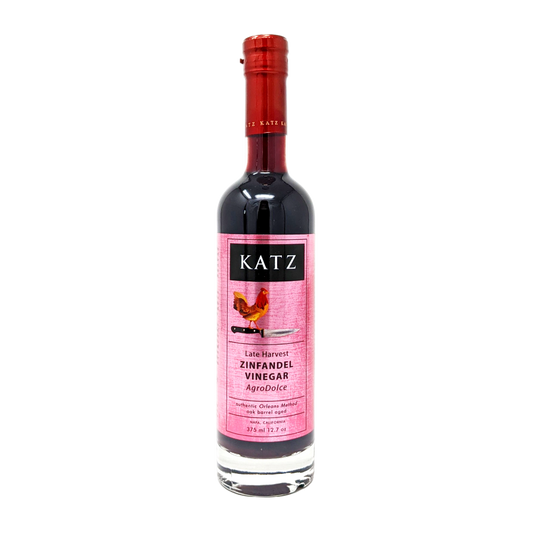 Vinegar
Vendor:
Katz Farm
Napa - California
Sale price
$16
Regular price
Unit price
per
Out of stock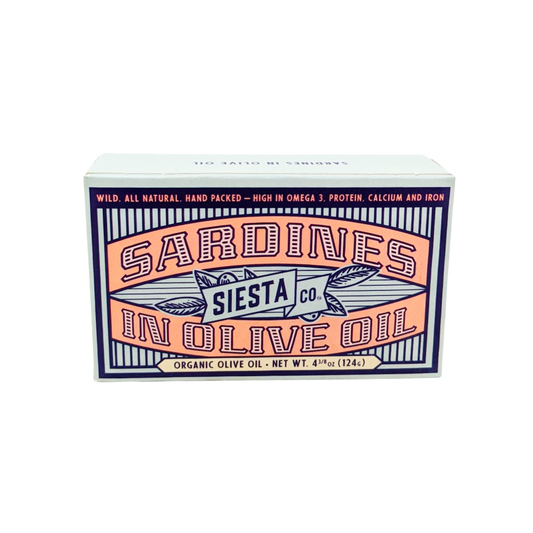 From the Sea
Vendor:
Siesta Co.
Los Angeles - California
Sale price
$9
Regular price
Unit price
per
More recipes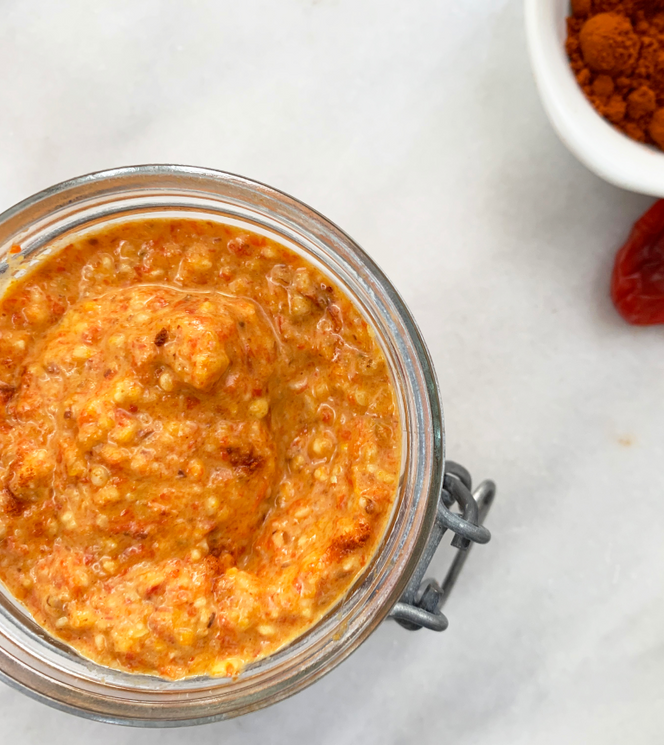 Our Not Romesco, Romesco
This Spanish-style, romesco-inspired condiment is just roasted pepper and almond sauce. No matter what you call it, it's delicious.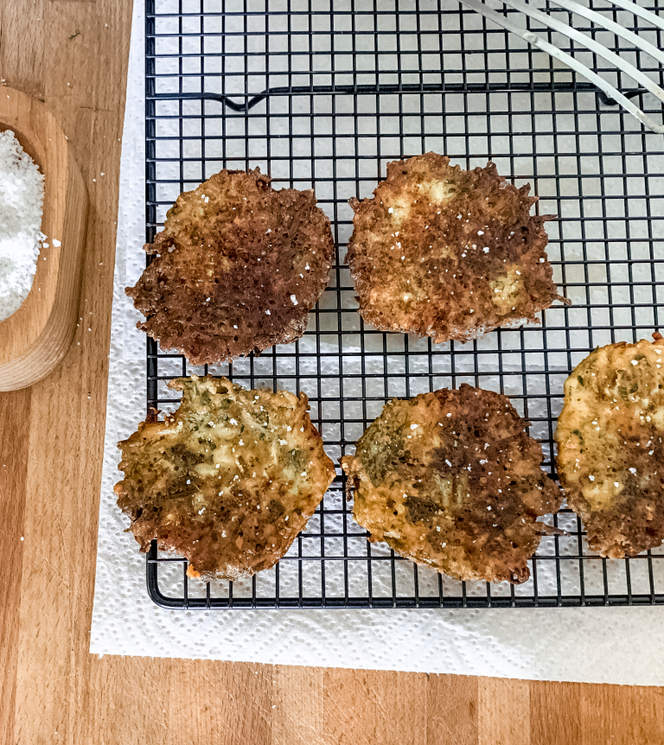 Frittelle di Zucchini
We love fritters. Make a big batch of these classic Italian frittelle flavored with mint because they disappear quickly.