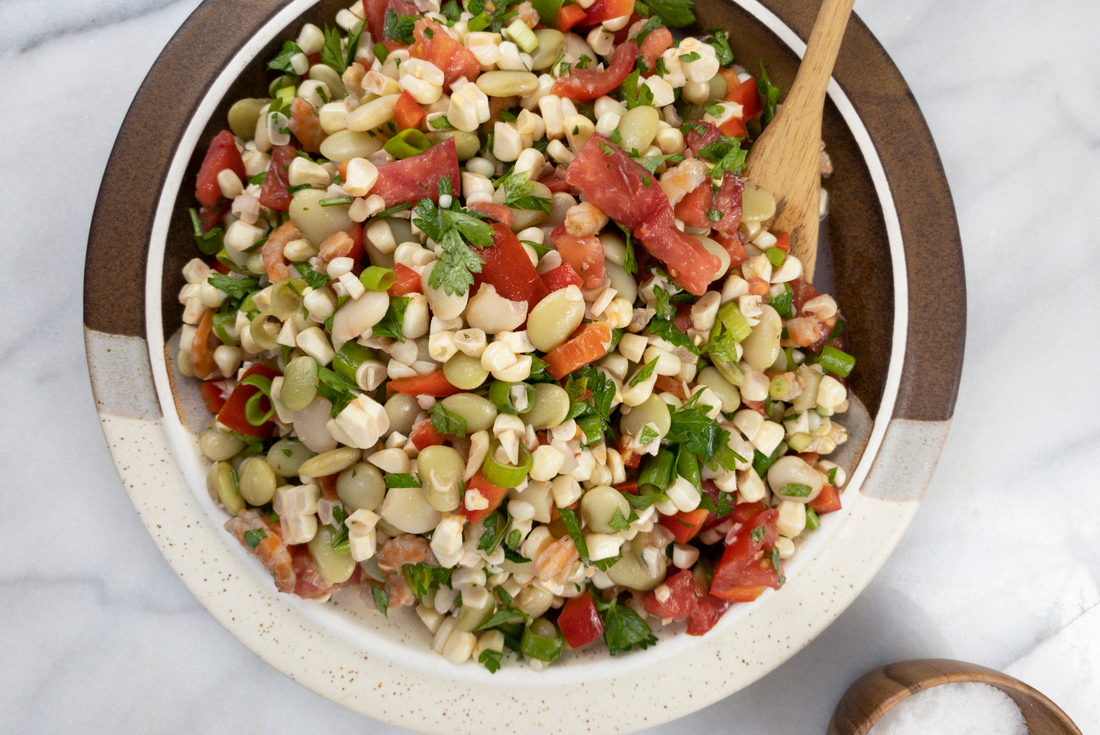 Baby Green Lima Bean Salad with Louisiana Dried Shrimp
soak beans for a few hours or overnight
1 hour active cooking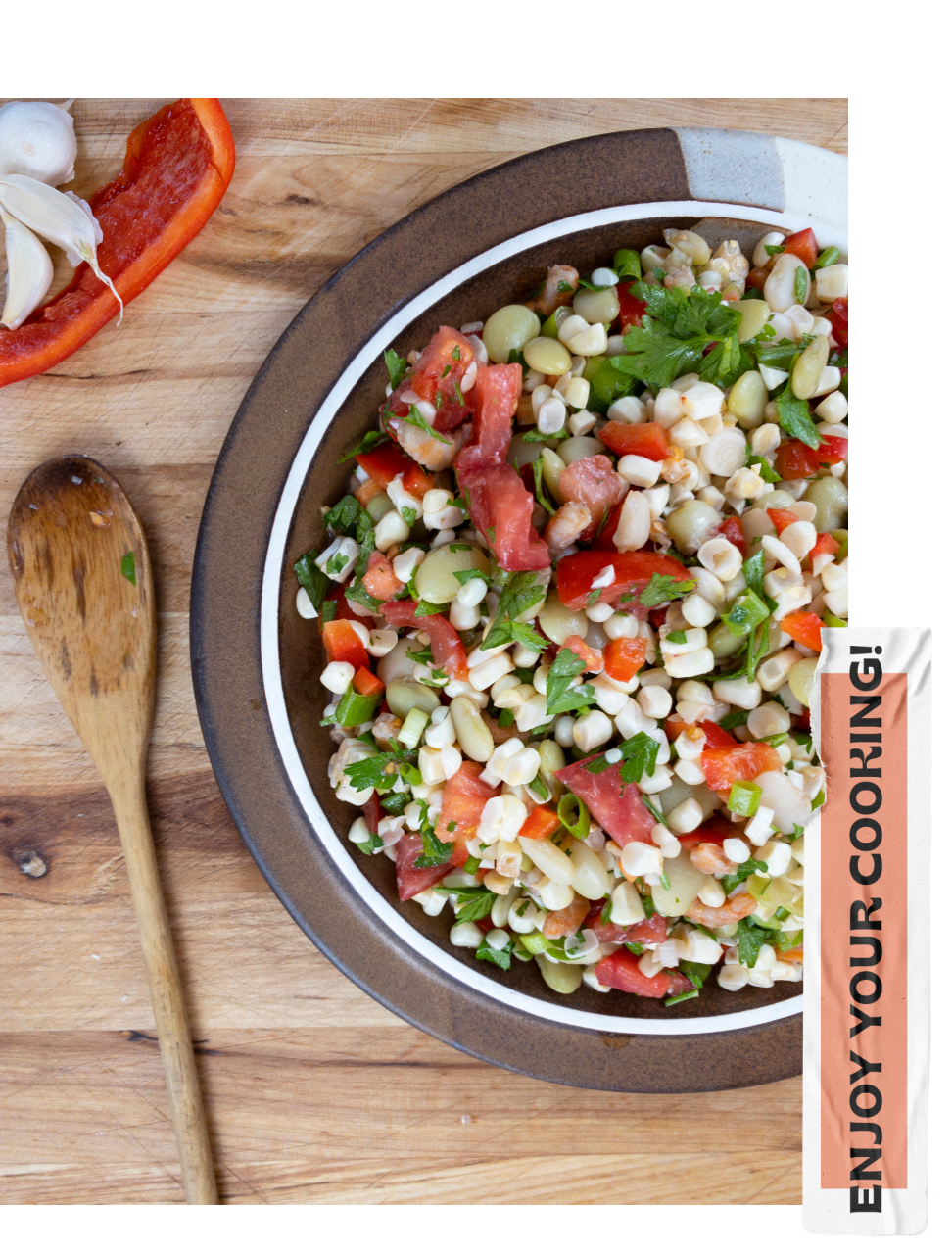 People love to hate lima beans.
But they've only probably had the big, starchy beans you find in a bag of mixed frozen vegetables. Our small green lima beans from New Orleans might not convert everyone, but they taste delicious, especially in this salad with the best end-of-summer vegetables and the umami-rich Louisiana dried shrimp.

Chinese immigrants showed the shrimpers along the delta how to dry their catch in the sun to preserve it. By the early 1900s millions of pounds of dried shrimp were being shipped to Asia as well as the Chinatowns of San Francisco, Seattle, and New York. For decades the shrimp were cooked in sea water and dried in the sun on wooden platforms built on the barrier islands and wetlands of the Mississippi Delta. The workers built camps alongside, and families lived in the stilt houses, helping with the "shrimp dance" by walking across the drying shrimp to crack the shells.

These days the shrimp are cooked and dried indoors, but they have the same sweet, umami-rich flavor. I call them the bacon of the sea, and they're great in anything that needs a savory boost.
What You'll Need
Ingredients
For the shopping list
1/2 pound of dry green baby lima beans
1/2 cup of dried shrimp
2-3 Ears of Corn
4-5 Green Onions
1-2 Sweet Peppers
A few of the best Tomatoes you can find
A handful flat-leaf parsley
Equipment
From the kitchen
1 Chef's Knife
1 Cutting Board
1 Sauce Pan
Mixing Bowls
1 Colander
"Like most composed salads, this gets better if it sits for an hour or so, but it's okay if you can't wait."
~ Jim Dixon, founder Wellspent and Real Good Food
What you'll have to do
Step 1
Baby limas are thin and more delicate than most beans, so I like to cook them on the stovetop instead of using my no-soak oven method. It lets me watch them more closely so they don't overcook and fall apart. That's not always a bad thing, but for a dish like this salad I want them intact. Soak about a half pound of Camellia Green Baby Limas for a few hours or overnight, then drain and bring them gently to a boil in fresh, salted water.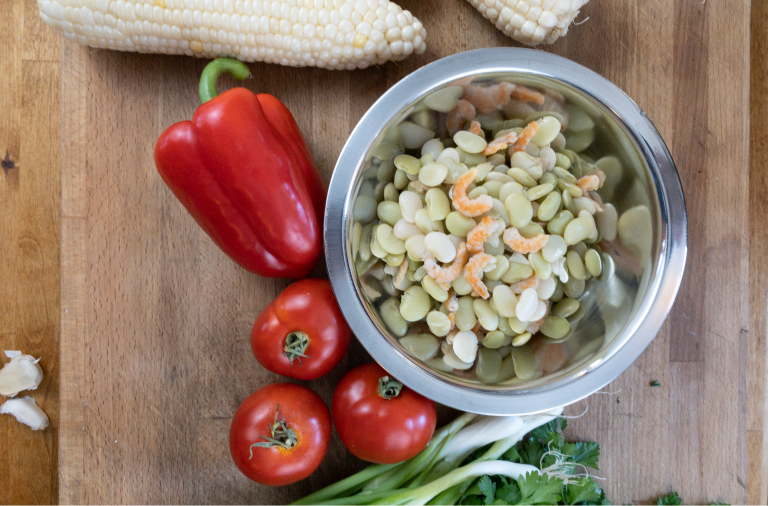 Step 2
Reduce the heat to simmer, add a handful of dried shrimp, and cook until they're just tender. It usually takes about 45 minutes, but start tasting after a half hour; you want the limas tender but still intact.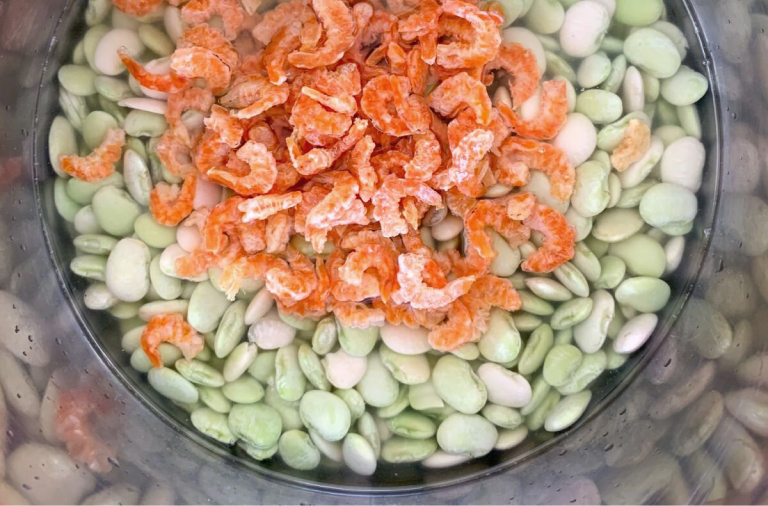 Step 3
Drain the beans and shrimp but save the stock for another use.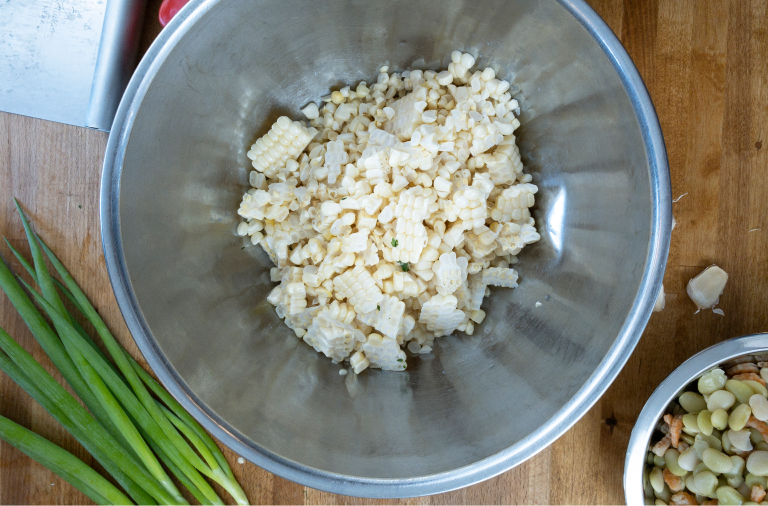 Step 4
Slice the kernels from 2 or 3 ears of corn. Slice 4 or 5 green onions. Chop a sweet pepper or two (and a jalapeno or other hot pepper if you like), a few of the best tomatoes you can find, and a handful of flat-leaf parsley.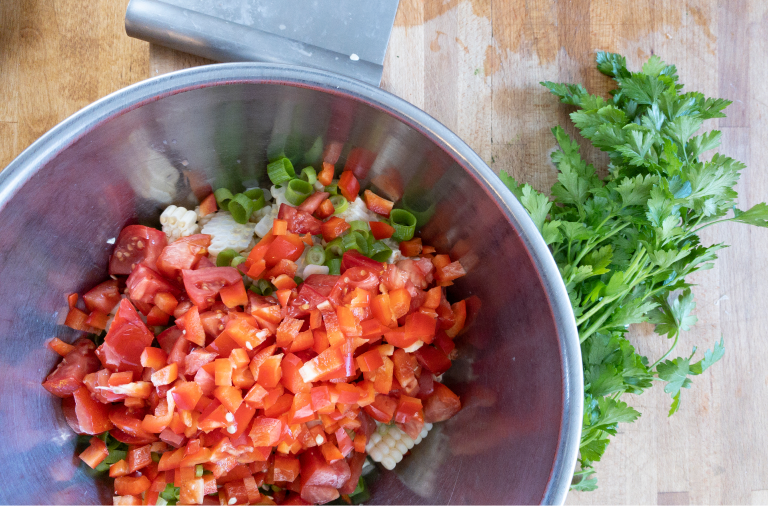 Step 5
Combine the beans, shrimp, and other ingredients in a large bowl, add about 2 tablespoons of vinegar, about 4 tablespoons of extra virgin olive oil, and a good pinch of sea salt.

Like most composed salads, this gets better if it sits for an hour or so, but it's okay if you can't wait.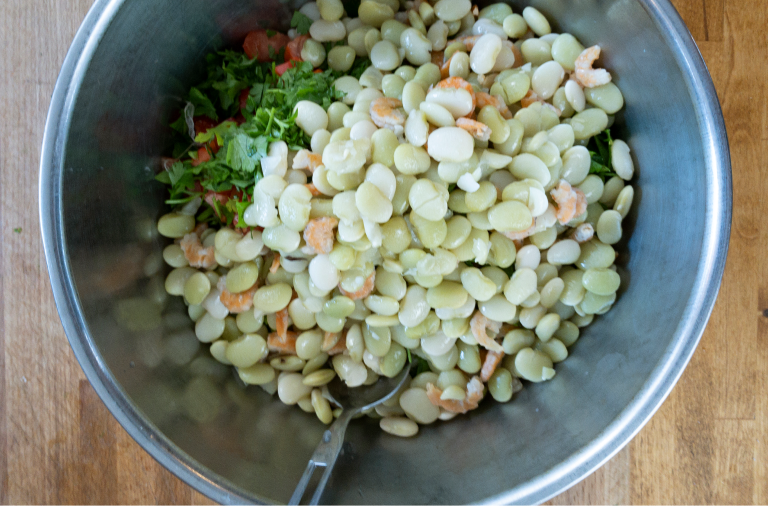 Shop this recipe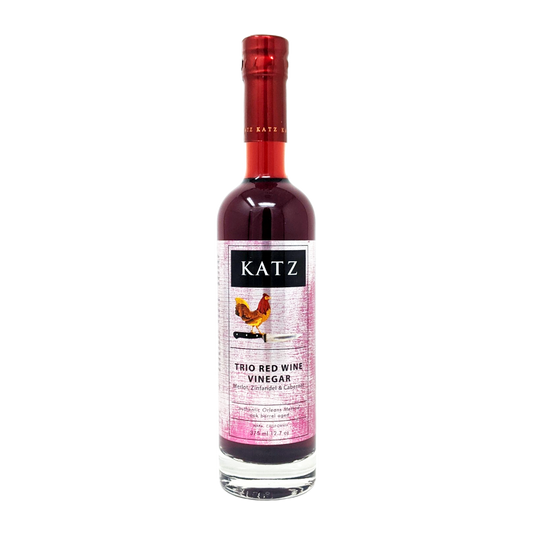 Vinegar
Vendor:
Katz Farm
Napa - California
Sale price
$15
Regular price
Unit price
per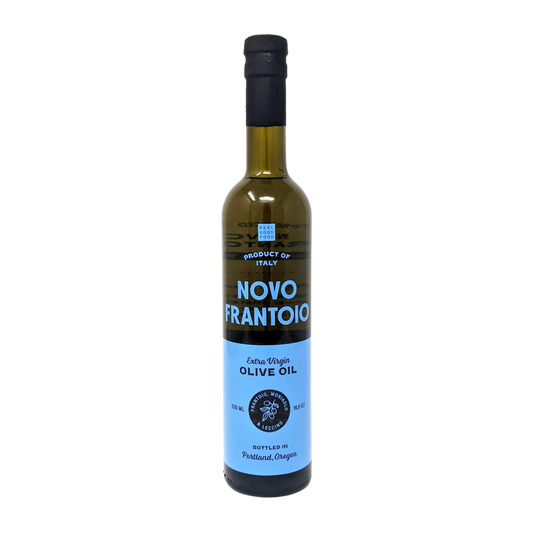 Olive Oil
Vendor:
Novo Frantoio
Tuscany - Italy
Sale price
$27
Regular price
Unit price
per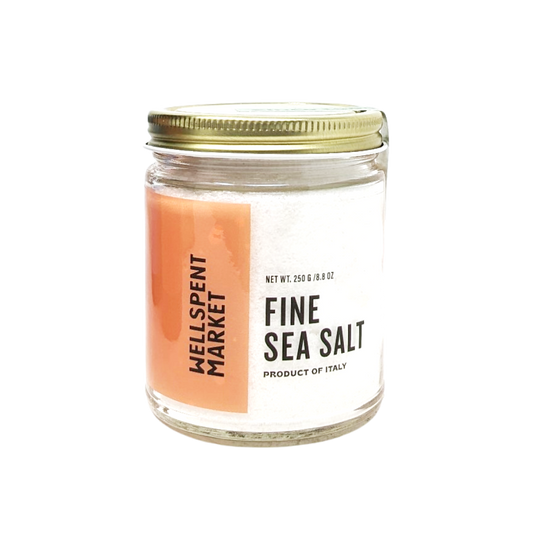 Salt, Herbs, & Spices
Vendor:
Gucciardo Vincenzo
Trapani - Sicily
Sale price
$7
Regular price
Unit price
per
More recipes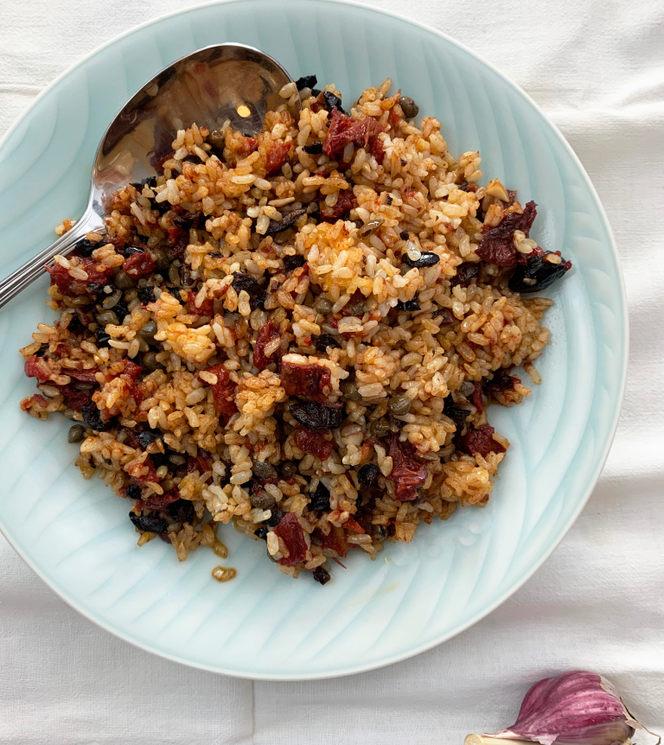 Puttanesca Fried Rice
Italian flavors meet Asian technique with tasty results. And thanks to Portland chef Tommy Habetz for the inspiration.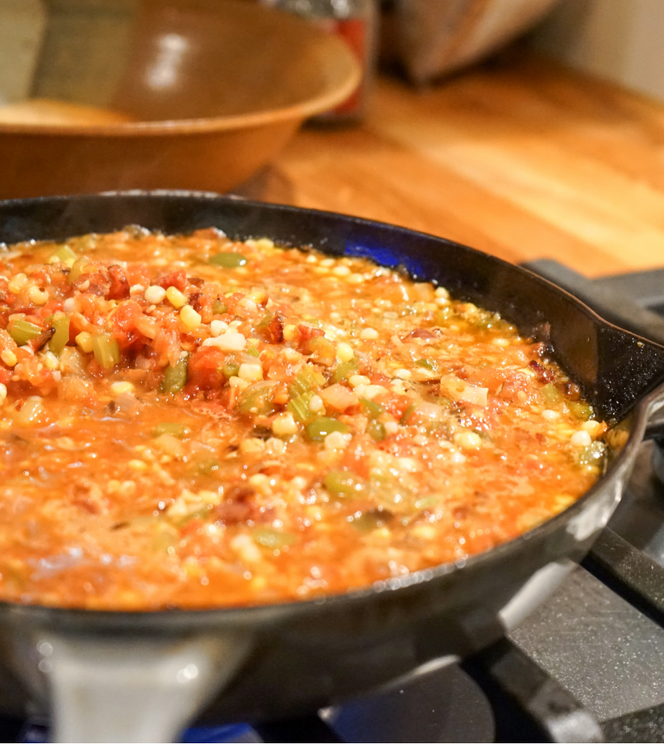 Maque Choux
This Louisiana classic (pronounced mock shoe) makes a great side dish for any meal.