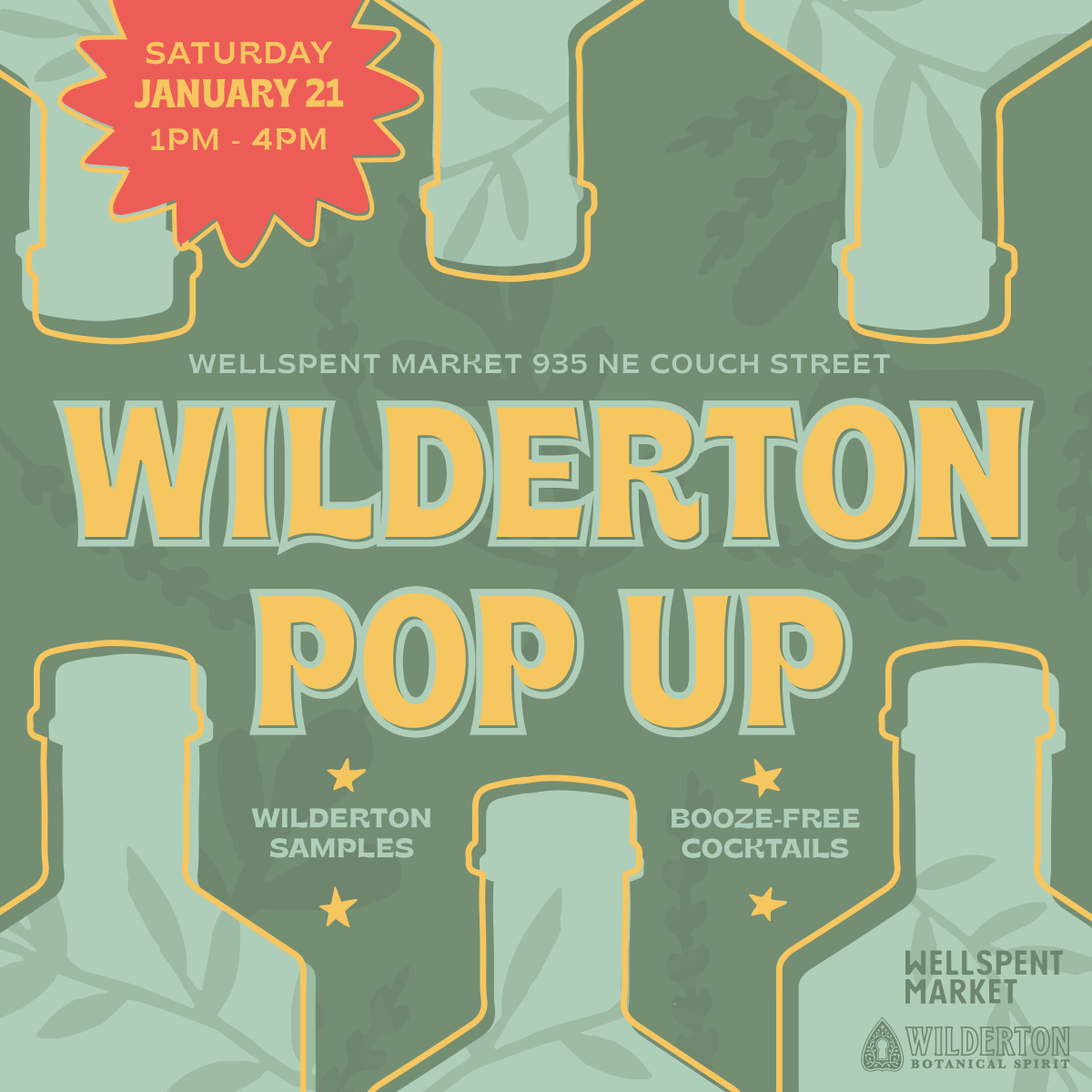 Wilderton Pop Up
Saturday, January 21th, 2023
1pm - 4pm
935 NE Couch St. Portland, OR 97232

Founder Brad Whiting spent most of his career overseeing operations for the PNW's largest distillery before teaming up with Seth O'Malley to create Wilderton, Portland's first entry in the evergrowing non-alcoholic distilled spirits category. Their products, featuring creative combinations of aromatic botanicals, citrus, spices, and even teas are wholly unique and like nothing else on the market. We're thrilled to host them in the shop on Saturday January 21st from 1-4pm for tasting of their whole line-up, alongside a few of their signature alcohol-free cocktails.