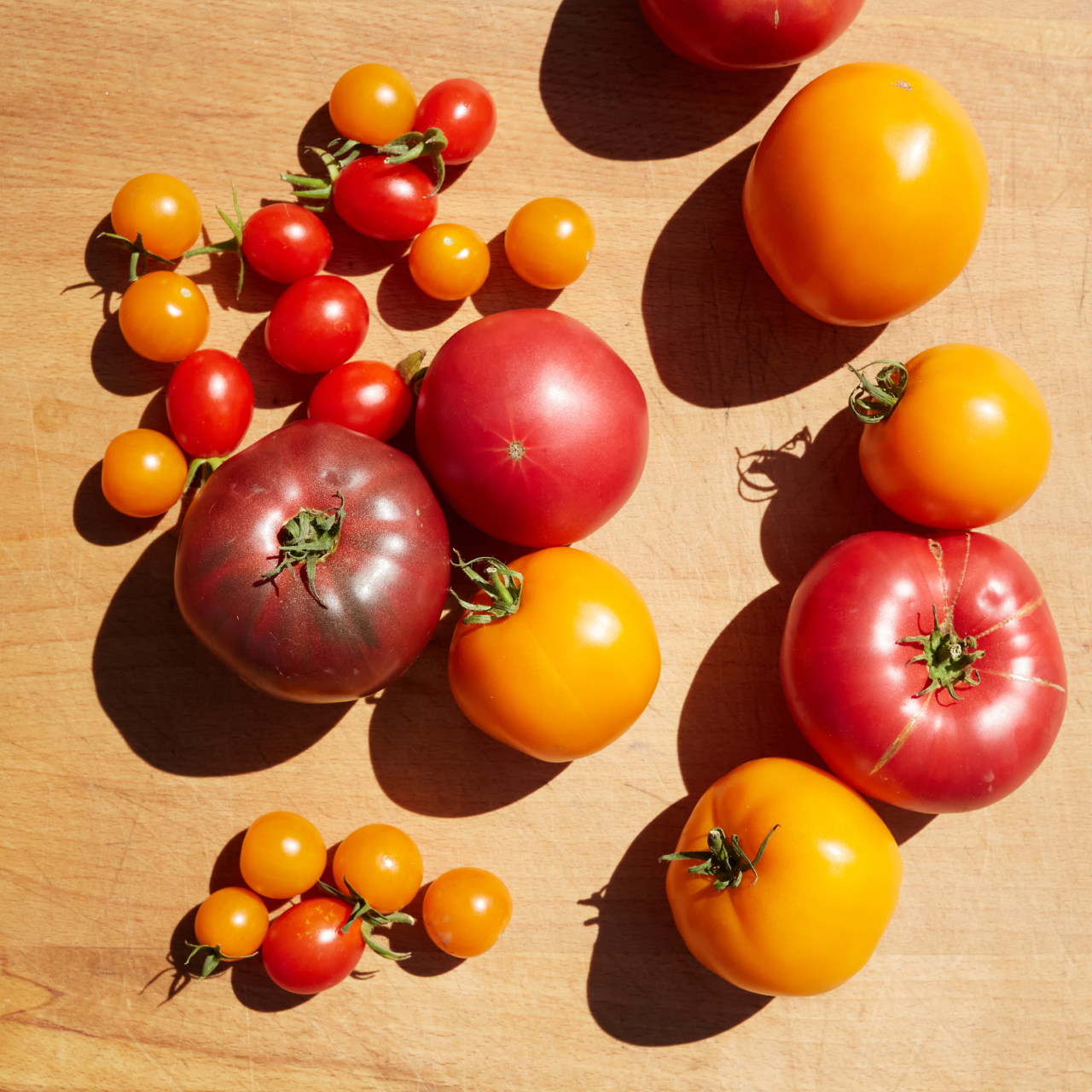 Tomato Fest '22
Sunday, September 11, 2022
Noon - 4pm
935 NE Couch St. Portland, OR 97232
It's back! Join us in the Wellspent parking lot from noon to 4 pm for our 2nd Annual Tomato Fest! We're teaming up with our friends at the Culinary Breeding Network to host the Oregon State University Vegetable Program, the Dry Farming Institute, Wild Roots Farm and Gathering Together Farm for an afternoon of tomato tasting, education, and more. Plus, we'll have sweet and savory tomato-based treats from Portland's beloved Lauretta Jean's bakery and the return of last summer's smash hit, the Wellspent BLT!
Wild Roots Farm's Easy Semi-Confit Tomatoes
What you'll need
1 flat of cherry tomatoes
2 heads of garlic
Salt
1/2 - 1 cup Wellspent everyday olive oil
2 11"x17" baking dishes
What you'll have to do

1. Set oven temperature to 425.

2. Remove stems from cherry tomatoes and place into baking dishes.

3. Peel garlic and place one head of garlic into each baking dish. Throw in a healthy pinch of salt (at least a teaspoon). Add lots of olive oil - the general rule in our house is that the bottom layer of cherry tomatoes is at least halfway covered with oil. Toss it all together!

4. Roast in a 425 degree oven for 40 minutes. Turn off the oven and DO NOT open the oven door. Allow cherry tomatoes to cool in the oven for at least 4 hours - this thickens them up.

Store in pint containers pureed in a good blender or whole. Enjoy all Winter as a pizza sauce, soup base, over pasta or thrown in a crock-pot roast. It really will brighten your cold, Winter day.