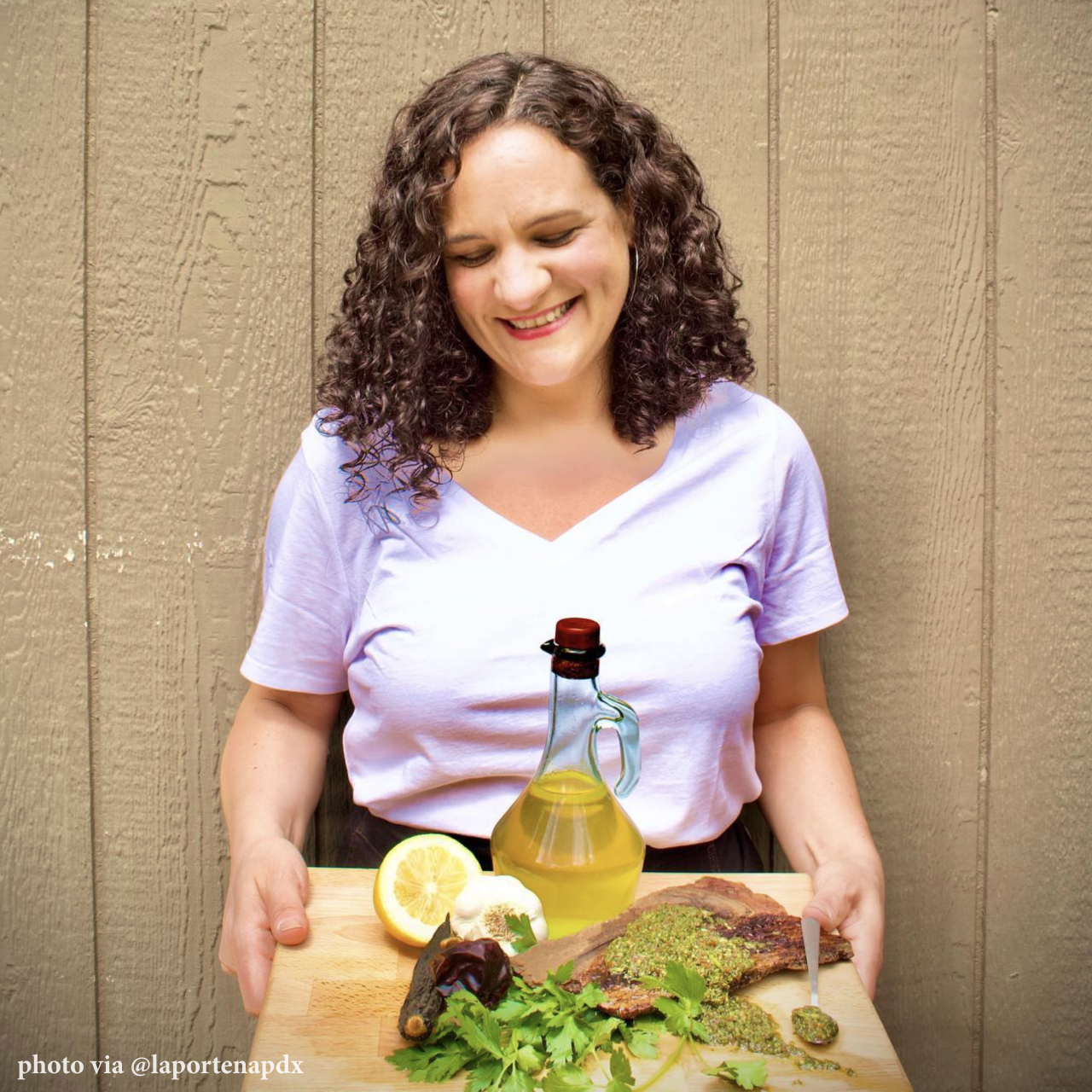 Meet La Porteña's Chimichurri
Saturday, April 15th, 2023
1pm - 3pm
935 NE Couch St. Portland, OR 97232

For first generation Argentine-American Jessica Viciconte, chimichurri was not only a childhood staple, but the way her family shared their traditions with new friends. The vibrant green sauce is an essential component of asados, the classic Argentine barbecue parties, and Jessica brings this same sense of community to her brand La Porteña. Using fresh, local ingredients to craft small-batch chimichurris right here in Portland, La Porteña's sauces are equally at home as dip for crudites, bread, and salad as they are with piles of smoky grilled meats. We are thrilled to have this 2022 Good Food Award-winner pop up at Wellspent for a tasting this Saturday, and look forward to a long summer of drizzling La Porteña's sauces on everything we eat.