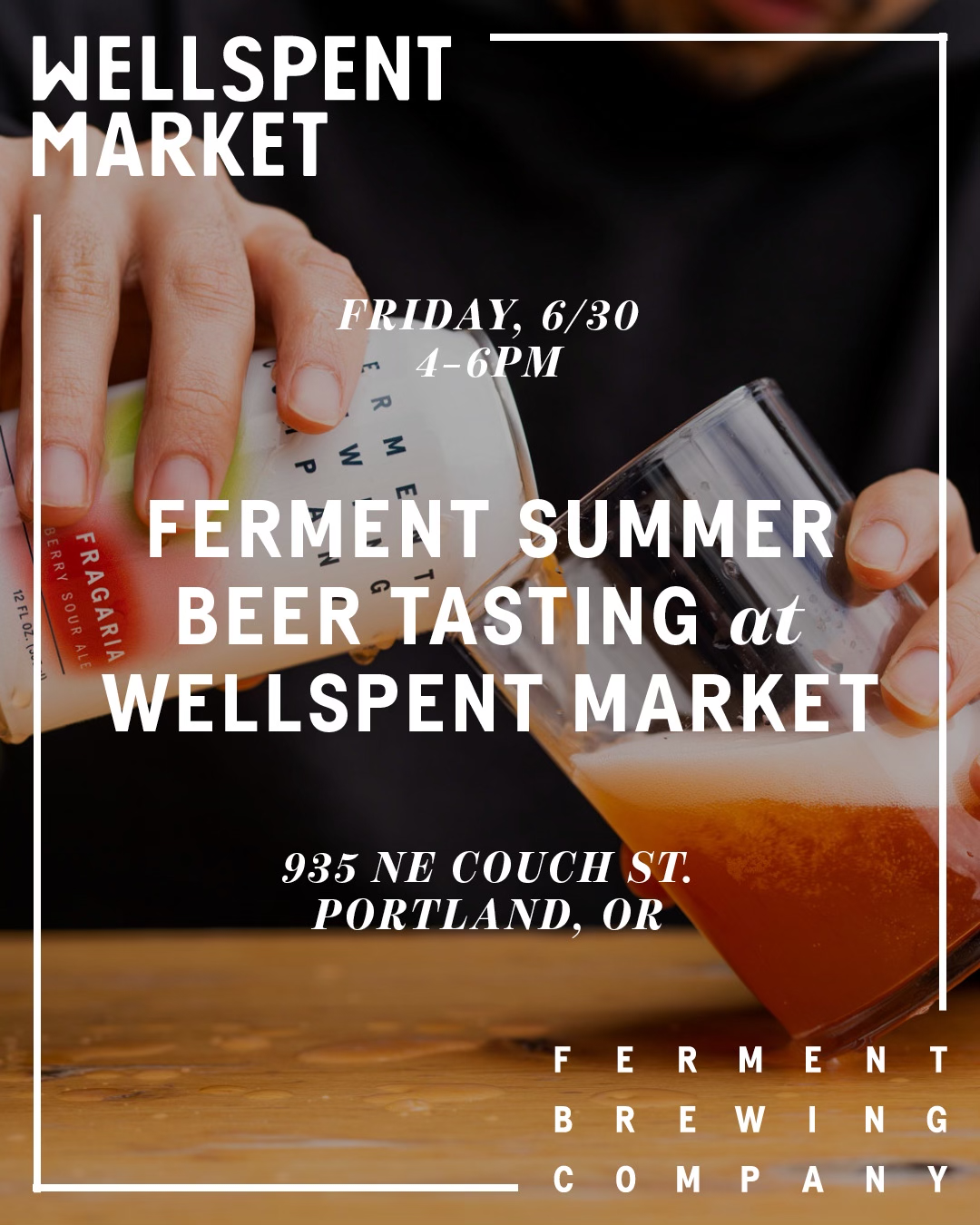 Ferment Friday!
Friday, June 30th, 2023
4pm - 6pm
935 NE Couch St. Portland, OR 97232
Founded barely five years ago in Hood River, Ferment has quickly established itself as one of the premier breweries in Oregon. Brewmaster Dan Peterson fuses his strong laboratory-science background to decidedly west coast farmhouse sensibility, using yeast strains isolated on Mt. Hood and partnering with local farmers to create award-winning ales, lagers, stouts and sours. Tomorrow from 4-6pm, Ferment will be popping up at the Wellspent bar to pour a selection of their seasonal offerings, including their very delicious kombucha, a collaboration with our neighbors Knot Springs.