Drink This Wine!
Saturday, June 10th, 2023
4pm - 8pm
935 NE Couch St. Portland, OR 97232
Put this in your calendar RIGHT NOW: Molly Baz (yes, THAT Molly Baz) will be dropping in on Wellspent to pop bottles with Andy Young, aka Marigny Wines, to celebrate their VERY delicious, newly launched collab project Drink This Wine. There's gonna be food, there's gonna be DJs, and there's gonna be LOTS of wine to drink, so pin it for June 10th and come DRINK THIS WINE.
Created specifically for drinking with food, Drink This Wine is built on the foundational idea that nights both "extra special" and "extremely insignificant" should be accompanied by good, low-intervention wine. Co-created by NYT best-selling cookbook author Molly Baz and Oregon-based winemaker Andy Young (of St. Reginald Parish and Marigny Wines), Drink This Wine celebrates their shared love of good food, good times and good wines. Molly and Andy will be on hand to chat with guests, offer samples and answer questions about Drink This Wine. Bottles and glass pours will be available for purchase, along with a selection of bites from local chefs Luna Contreras (Chelo), Alex Williams (Lovely's 50/50), and Leila Schneider (Cafe Olli).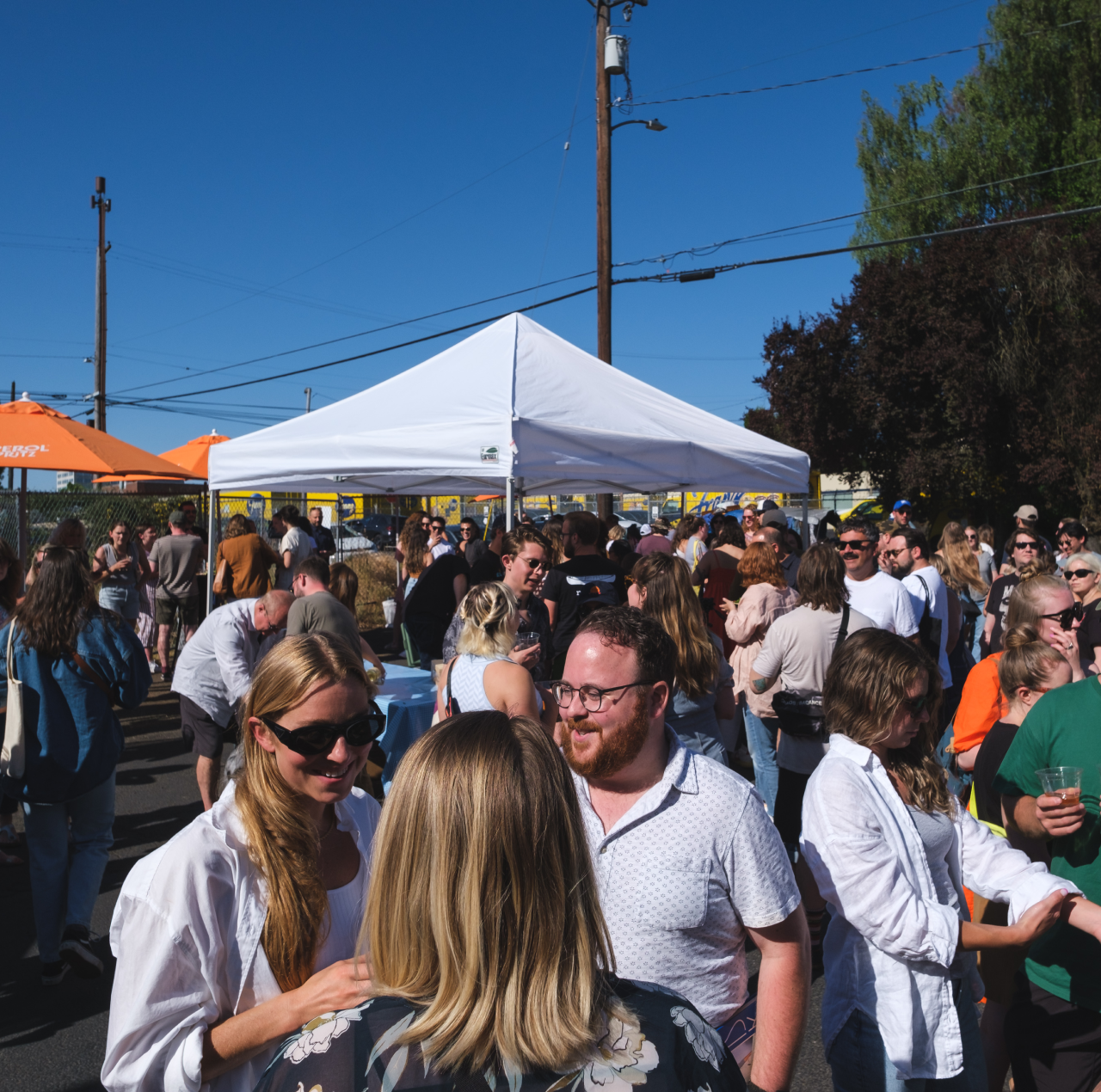 Drink This Wine Party Photos!
WOWZA WHAT A WEEKEND!!! Thanks to all who came out to Drink This Wine (and Eat This Food!) with Molly Baz & Andy Young and our incredible culinary partners Luna Contreras, Alex Williams, and Leila Schneider & Alexandra Burton. It was a major day of FUN IN THE SUN and we cannot wait to do it again.
Check out the photos