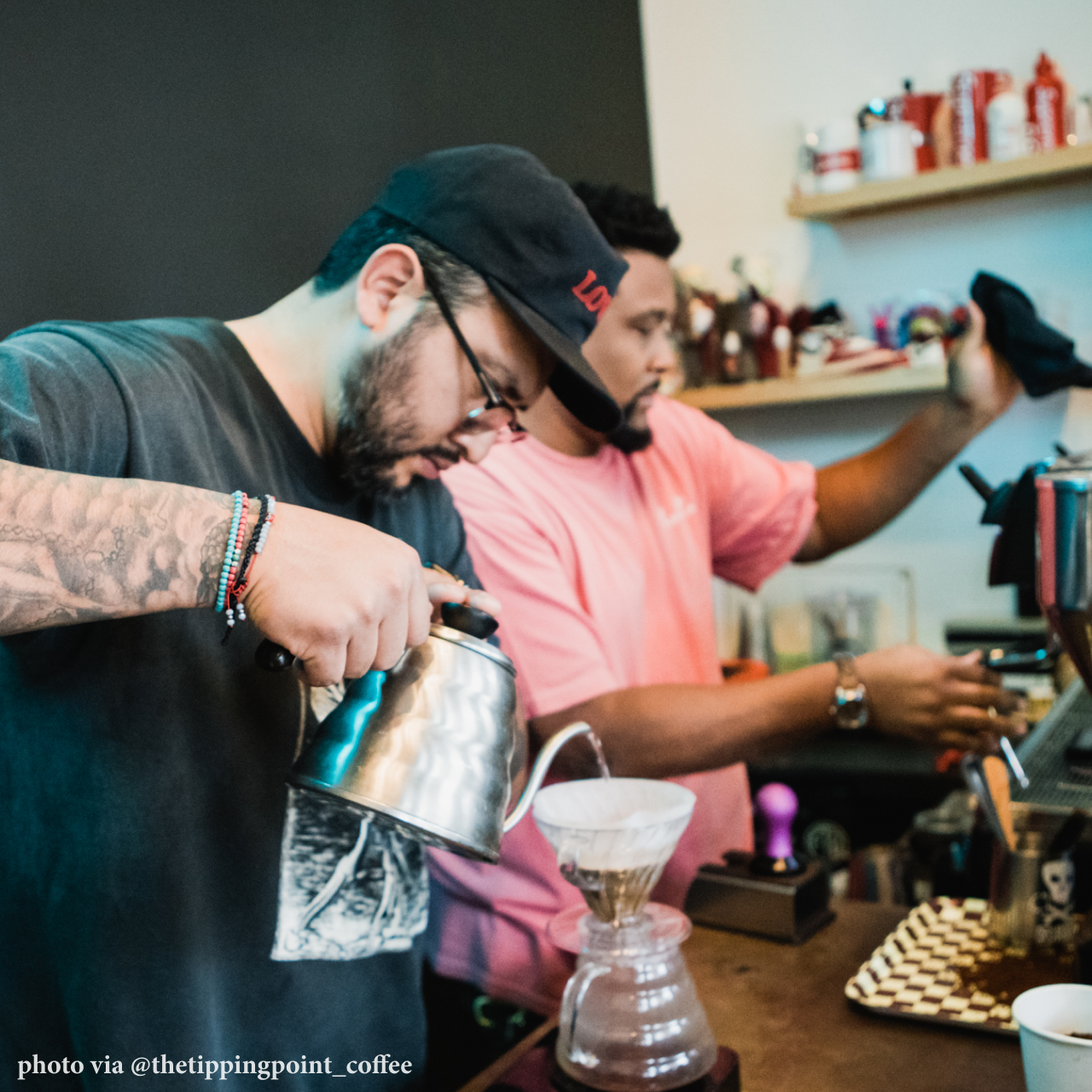 Coffee + Breakfast with The Tipping Point
Sunday, April 23rd, 2023
10am - 1pm
935 NE Couch St. Portland, OR 97232
Along with the Good Food Awards, Portland's hosting another food event this week, the Specialty Coffee Expo, and when Deadstock Coffee's Ian Williams, longtime friend of Wellspent, told us his coffee friends from Texas needed a spot for a pop up, we couldn't say yes fast enough.
Joseph Boudreaux and David Rodriguez run The Tipping Point in Houston, part of a multicultural and multidisciplinary collective that encompasses coffee, food, art and culture. The Tipping Point, a mashup of creative agency, hospitality group and retail brand, aims to highlight their interpretation of 'The South' and its global influences through partnerships and activations.
Since Boudreaux also runs a burger pop-up in Houston called Boo's Burgers, they're offering breakfast sandos, pain perdu and a signature drink along with their top notch coffee. Coffee will be free for the first hour so don't miss out and come by the shop this Sunday from 10am - 1pm!
Menu
Breakfast Sando

On a brioche bun with a choice of thick
 sliced bacon, chicken sausage or avocado
–
Pain Perdu

With tahini and macerated strawberries
–
From HOUSTON with Love

Signature drink with dark chocolate and coconut mocha with a hint of rose water
–
Coffee from the Best
Free for the first hour!!!