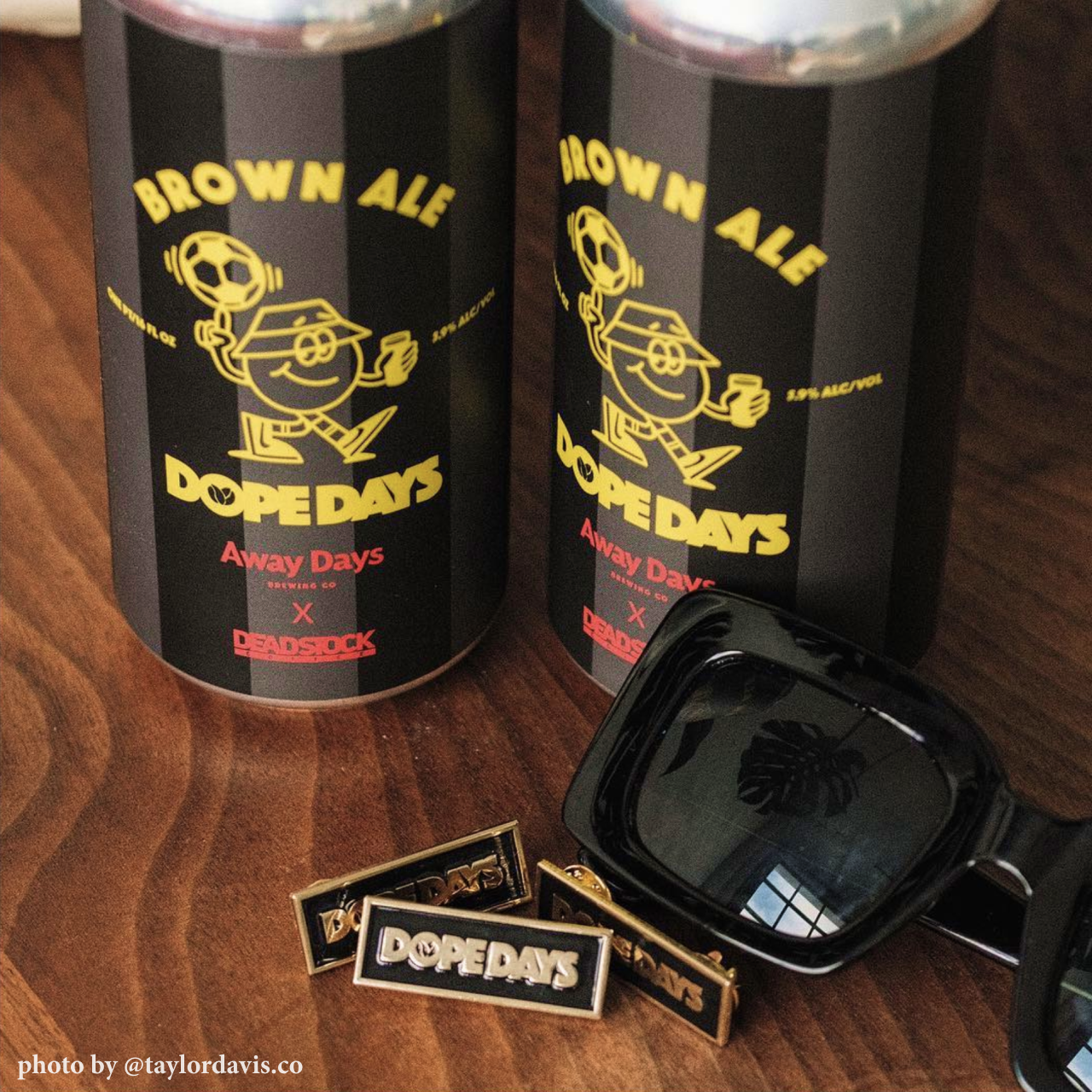 Away Days x Deadstock Coffee Dope Days Tasting
Friday, April 14th, 2023
4pm - 6pm
935 NE Couch St. Portland, OR 97232
The owners of Away Days Brewing and Deadstock Coffee first bonded over their shared love of sneakers, sports, and tasty beverages. This makes sense, as both brands were founded by former Nike employees. In Away Days' case, it's Niki and Pete, English expats who moved to Portland about a decade ago and found themselves missing the
classic brews of their homeland. Deadstock's Ian, on the other hand, made a name for himself when he opened Portland's (the world's?) first coffee shop/shoe store hybrid, bringing a sneakerhead's perspective to roasting and brewing and declaring out loud what we all knew in our
hearts: coffee should be dope!
After meeting on the soccer pitch in 2017, Niki, Pete, and Ian immediately hit it off, and after a few years of figuring out how to work together joined forces to create Dope Days. What starts out as a strong London Brown Ale is infused with a custom blend of Deadstock coffee beans, and the resulting beer is rich, luxurious, and silky smooth without sacrificing that ineffable "pintability" that Away Days is so well known for. We are stoked to host the whole Away Days/Deadstock crew at the shop for the launch of Dope Days 2.0, and hope to see you at the shop for this special tasting.