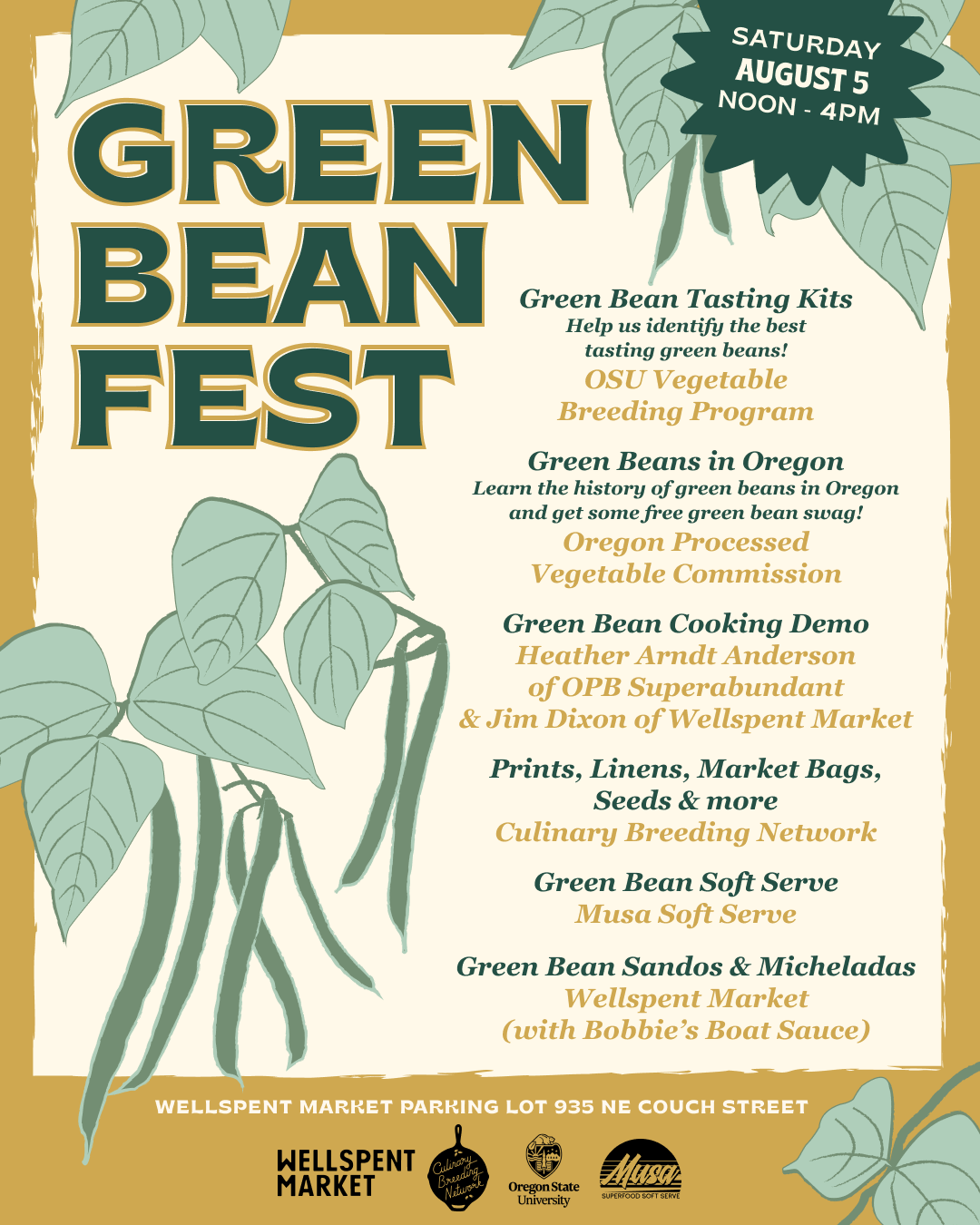 1st Annual Green Bean Festival!
Saturday, August 5th, 2023
Noon - 4pm
935 NE Couch St. Portland, OR 97232
Wellspent Market, in collaboration with the Culinary Breeding Network, is excited to host the inaugural Green Bean Festival, a project celebrating local farmers, plant researchers and the humble (but delicious!) green bean. We'll have green bean tasting kits, info on the (surprisingly interesting) history of the green bean in Oregon, green bean cooking demos from Wellspent founder Jim Dixon and other guest chefs, seeds and green bean swag from the Culinary Breeding Network, delicious green bean sandos, micheladas, and green bean ICE CREAM! It's gonna be more wild than you think an event all about green beans could be, so mark your calendars and get ready to roll!