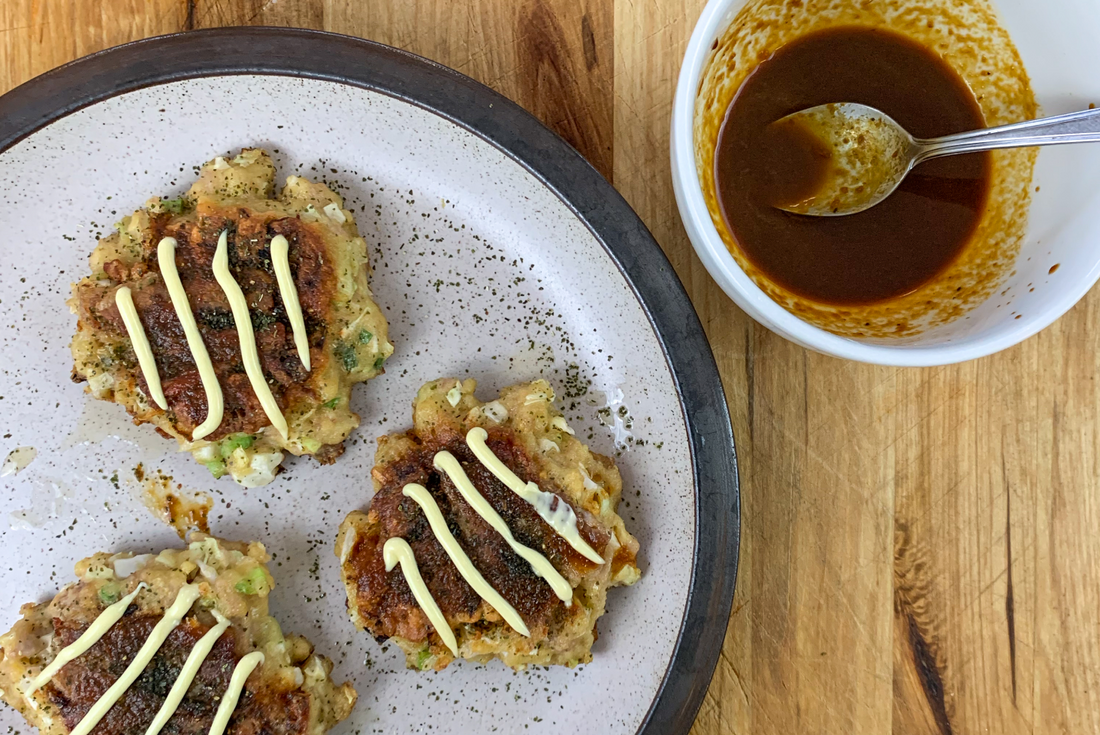 Okonomiyaki
15 minutes prep
25 minutes active cooking
40 minutes total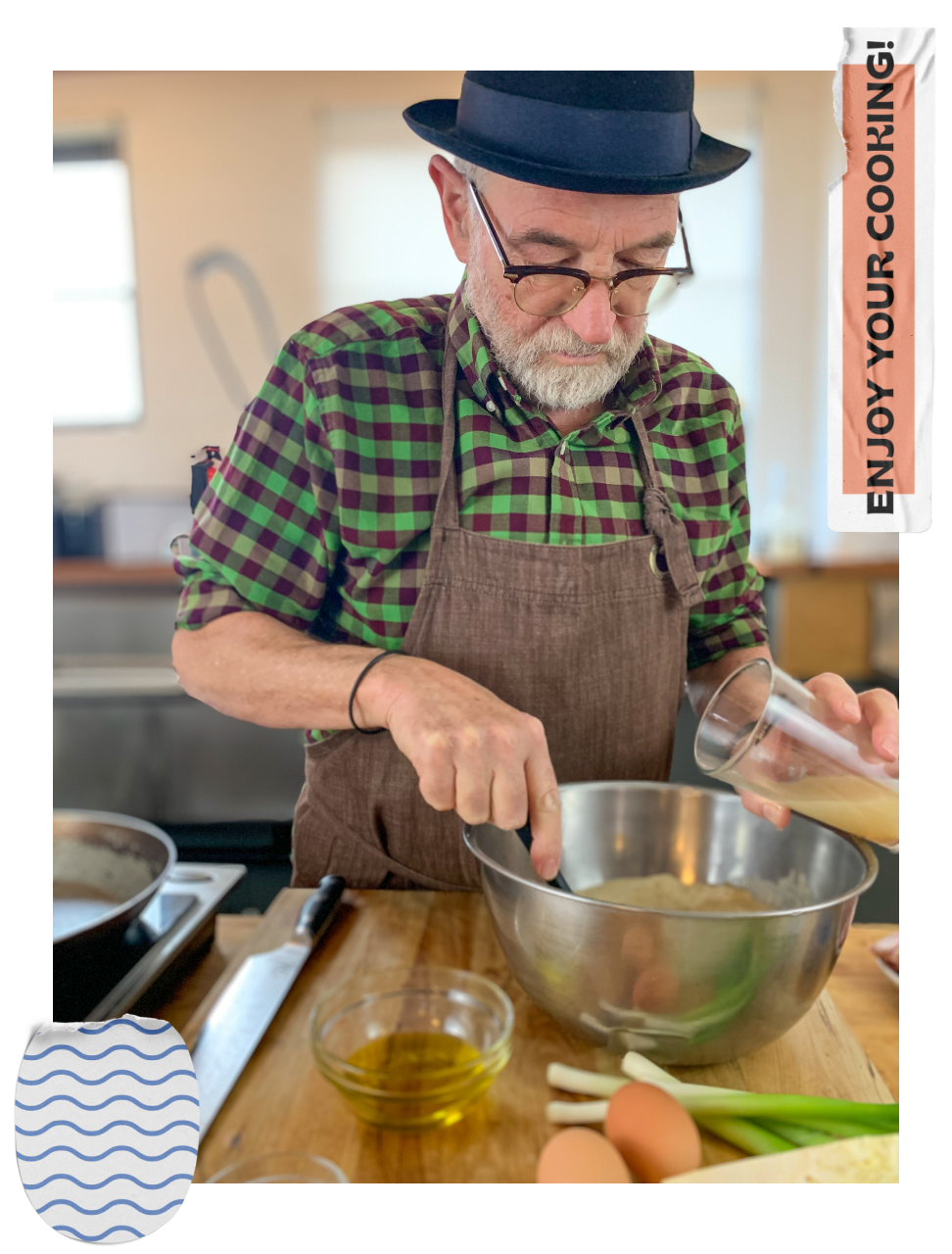 A few years ago I got a cookbook called Japanese Soul Cooking by chef Tadashi Ono and food writer Harris Salat. It's got simple, approachable recipes for ramen, gyoza, tonkatsu, curry, and other staples of Japanese home cooking. But the dish that I make the most from the book is okonomiyaki.
Roughly translated as "what you like, fried," okonomiyaki typically combine shredded cabbage with a wheat flour batter to make a savory fritter that's topped with several sauces and condiments. They're basically Japanese fritters.
The book describes a couple of styles, with the Osaka version that adds thinly sliced pork belly the most common. But I also like the Hiroshima version with ground pork mixed into the batter. So I make a mashup of the two, but the pork belly step can be skipped, and you can leave the ground pork out, too. I also add a little mochiko rice flour, which gives the fritters a fluffy texture, and use Ayers Creek semolina instead of all AP white flour. It is, after all, what you like.
What You'll Need
Ingredients
For the shopping list
1 1/2 cups of Semolina Flour
4-5 Green Onions
1 Green Cabbage
1/2 pound of Ground Pork
Pork Belly
1 teaspoon of Baking Powder
2 cups of dashi*
1 teaspoon of soy sauce
1 teaspoon of rice vinegar
bonito flakes
*making dashi from scratch is easy and there's a recipe on Serious Eats, but instant dashi is fine, too.
Equipment
From the kitchen
1 Chef's Knife
1 Cutting Board
1-3 Soup Pots
1 Skillet
Measuring Cups
Measuring Spoons
What you'll have to do
Step 1
Mix 1/4 cup Koda Farms Mochiko with 1 1/2 cups semolina flour with 1 teaspoon each sea salt and baking powder.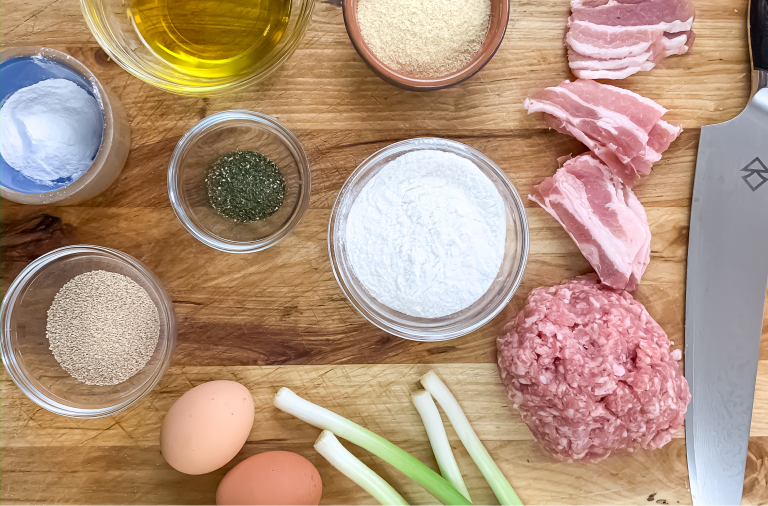 Step 2
Add the dashi into a cup and a half of water and blend it into the flour, then stir in a couple of eggs.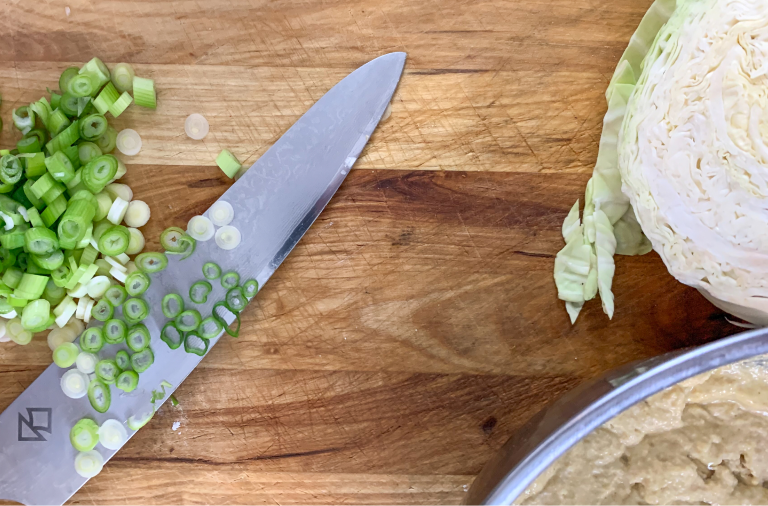 Step 3
Slice four or five green onions and a quarter head of green cabbage very thinly, then add them to the batter. Mix in a half pound of ground pork.
Step 4
Cut thinly sliced pork belly into pieces about 3 inches long. This recipe makes about 12 fritters, and you can put one or two pieces of belly on each one.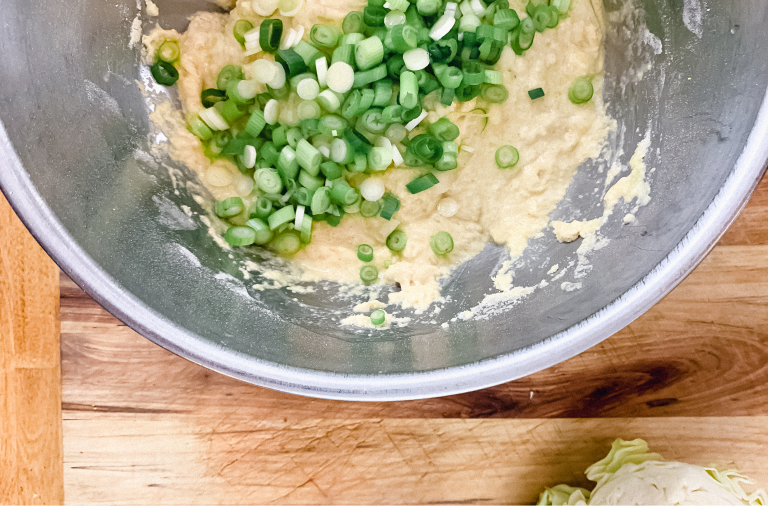 Step 5
Heat a skillet over medium and add enough olive oil to cover the bottom. Spoon in the batter to form fritters about 3 inches across. Lay a piece (or two) of belly on each fritter and gently press it into the batter. Cook over medium heat for about 5 minutes, then gently flip.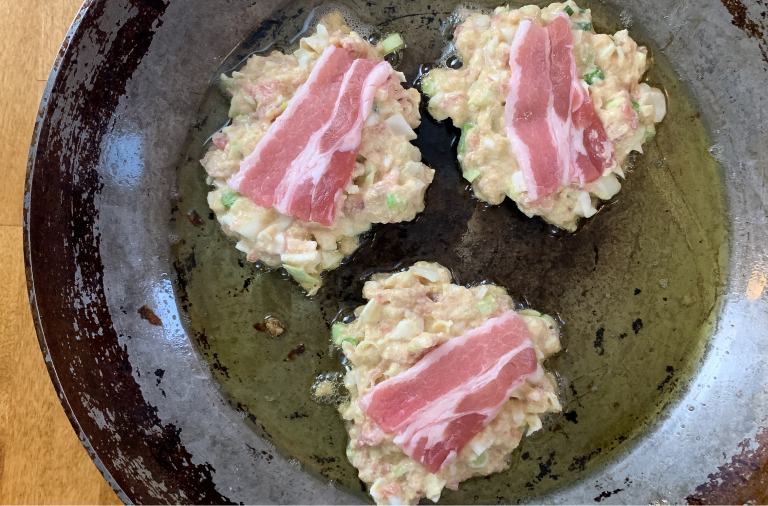 Step 6
Cook the other side with pork belly for another 5 minutes or so, them flip again. Continue cooking, flipping again if desired, until the Okonomiyaki are nicely browned on both sides. Keep the fritters warm on a plate in a low oven while you cook the rest of the batter. You'll probably need to add oil occasionally.
For Bulldog-like Sauce
Mix a couple of tablespoons of Bobbie's Boat Sauce with a teaspoon each of soy sauce, rice vinegar, and Okinowan brown sugar.

Sprinkle the Okonomiyaki with Burlap & Barrel Icelandic kelp, spoon a little of the Bulldog sauce, a few squiggles of Kewpie mayo, and a pinch of bonito flakes.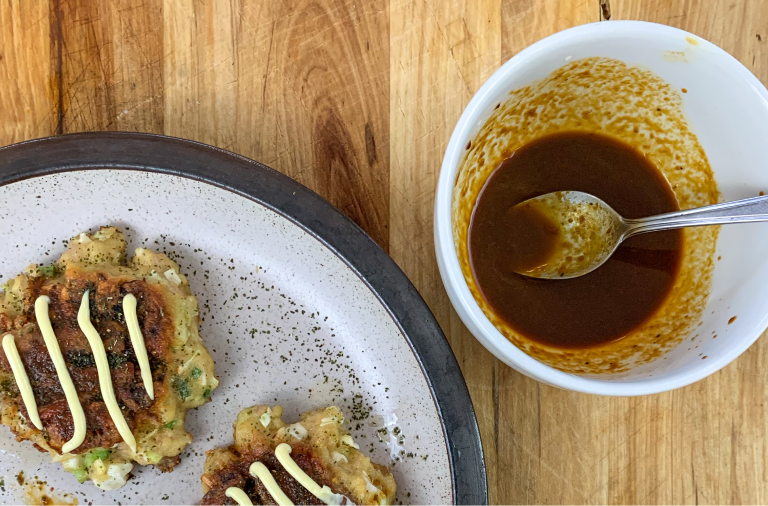 Shop this recipe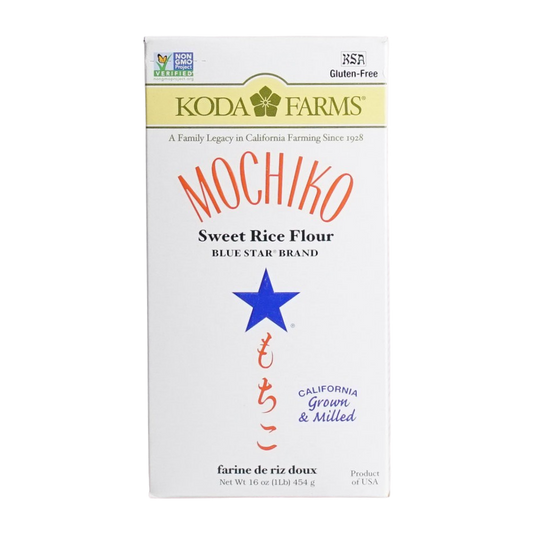 Baking
Vendor:
Koda Farms
San Joaquin Valley - California
Sale price
$3
Regular price
Unit price
per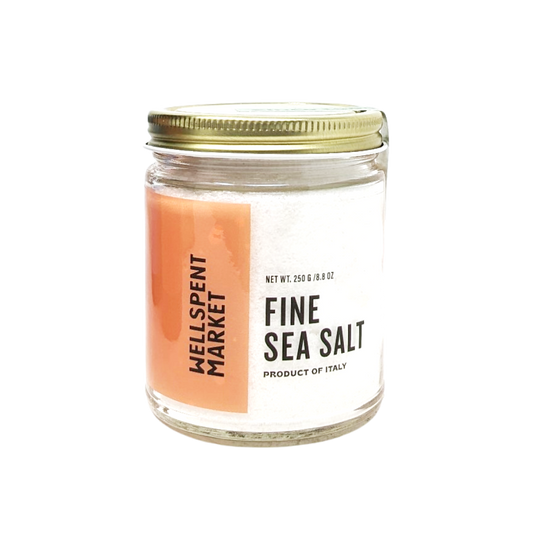 Salt, Herbs, & Spices
Vendor:
Gucciardo Vincenzo
Trapani - Sicily
Sale price
$7
Regular price
Unit price
per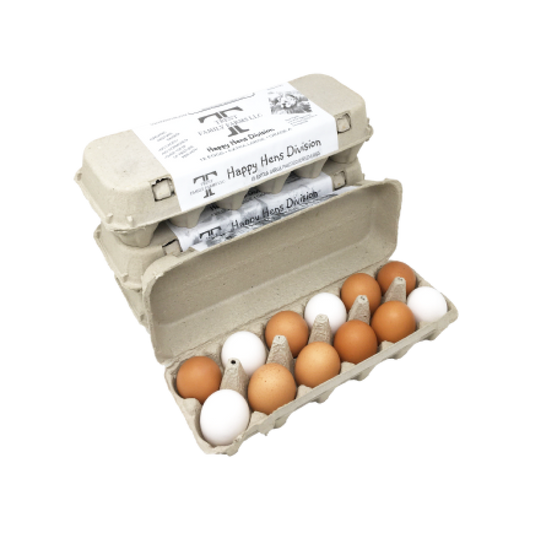 Dairy
Vendor:
Trent Family Farms
Cloverdale - Oregon
Regular price
$8.50
$

8.50
Sale price
$8.50
Regular price
Unit price
per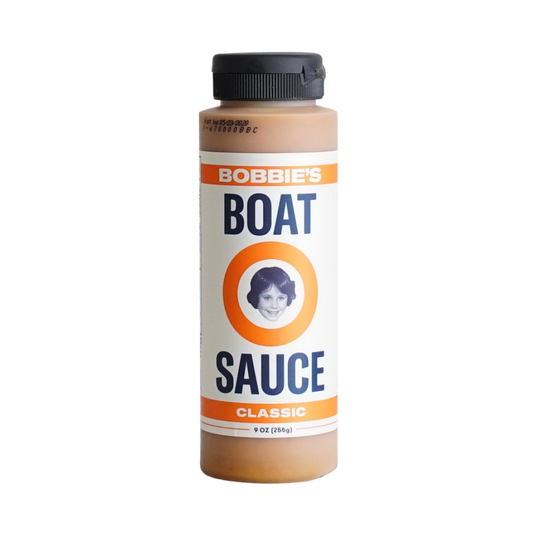 Sauces & Condiments
Vendor:
Bobbie's Boat Sauce
Portland - Oregon
Sale price
$9
Regular price
Unit price
per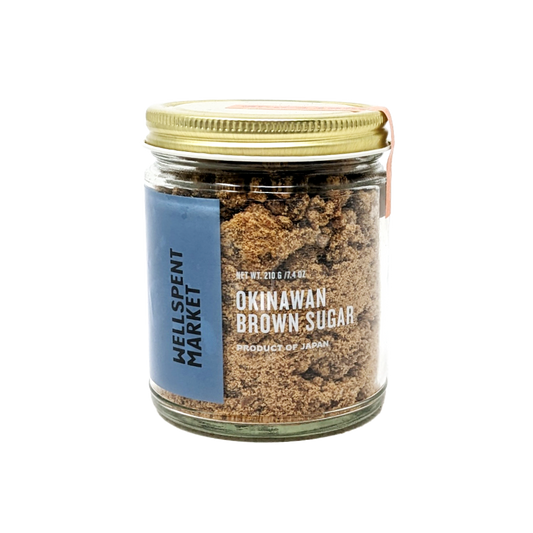 Baking
Vendor:
Murakami Syoten
Hatermuma Island - Japan
Sale price
$9
Regular price
Unit price
per
More recipes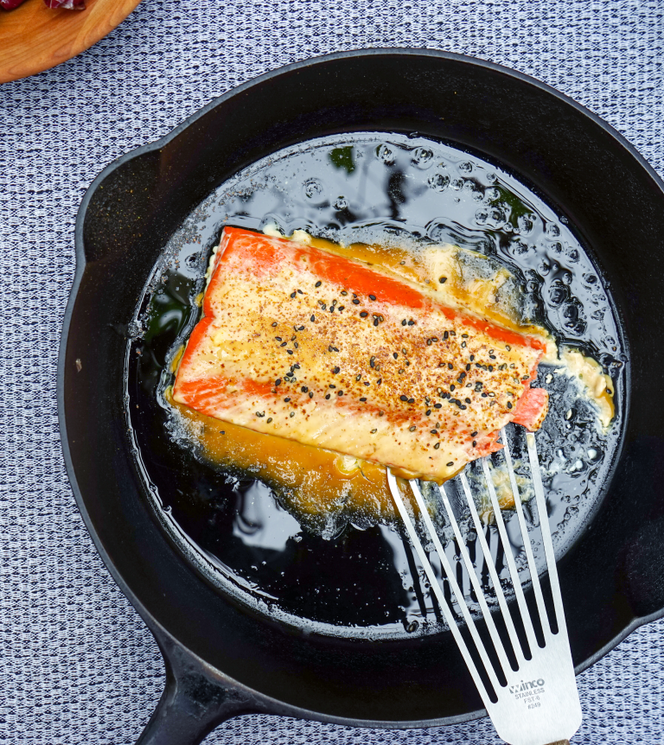 Salmon with Teriyaki Mayo
Slowly roasted with a flavorful topping, this salmon is simple and delicious.
Albacore Poke
Inpired by the Hawaiian classic, our version adds other Japanese-style condiments for the full poke bowl experience.