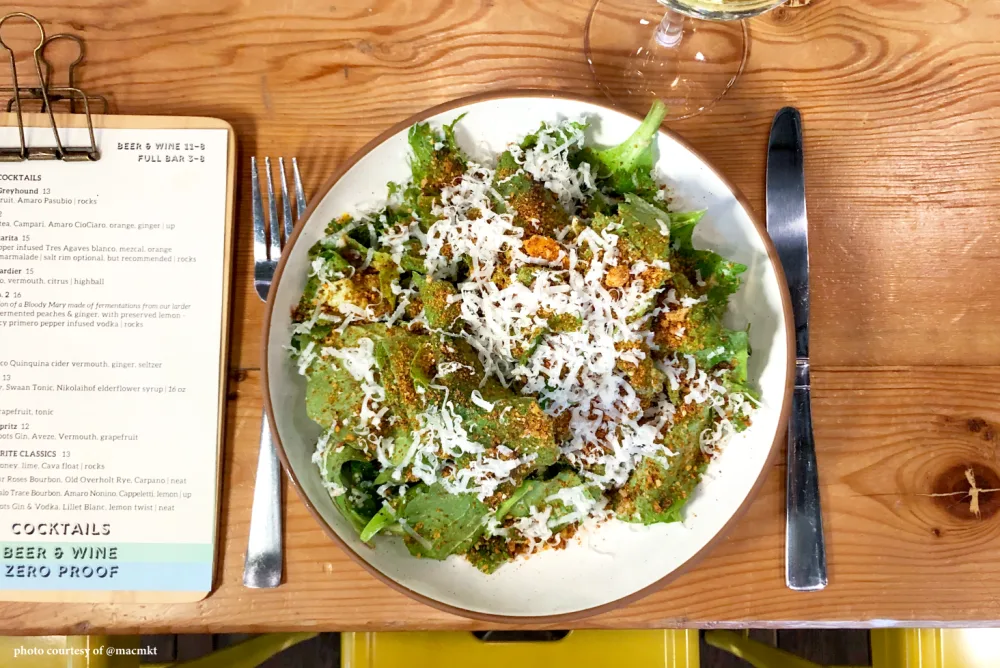 Chicory Salad with Broken Caesar Dressing
5 minutes
25 minutes
30 minutes total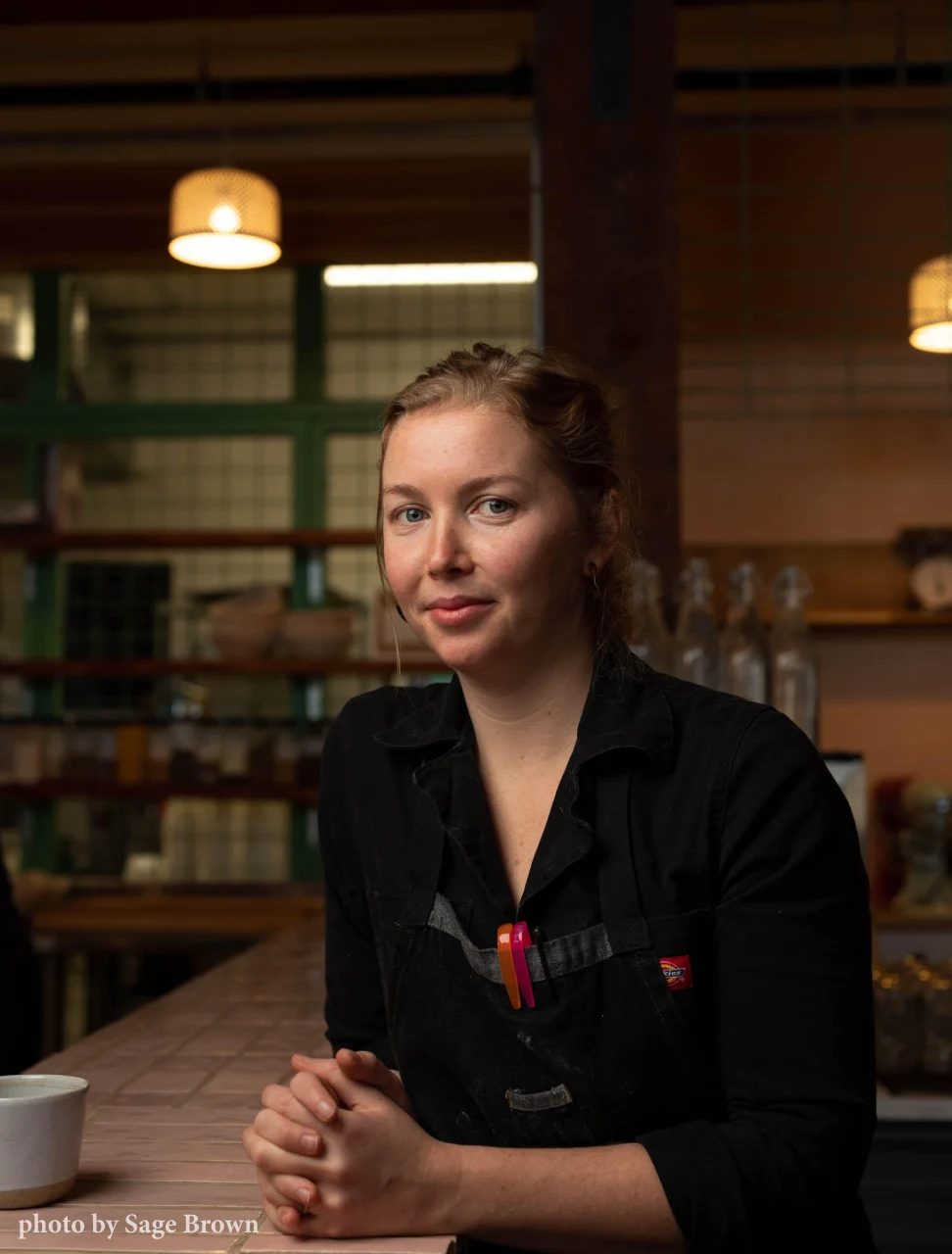 I have always had a strong love of salads...
but working at San Francisco's Frances for chef Melissa Parello–known in the Bay Area as the Queen of Salads–really deepened my appreciation for the nuances a good salad can offer. Melissa had an incredible ability to layer flavors and textures that were somehow more than the sum of their parts, with flavors that were so fun and surprising. I was so inspired by Melissa's way with vegetables that when I moved to Sons & Daughters, the first dish I put on their 12 course tasting menu was not something you often see in the fine dining world: a salad. When I moved to Oregon to cook at Mac Market, the kitchen staff was just me and one part time employee, so I knew I had to design a menu that was not only delicious and expressed my personality, but also easy to execute with such a small staff. I put multiple salads on the menu and, well, never stopped. They've become part of what we do at Mac Market, and my team and I love them not because they are necessarily "healthy," but because they can be full of texture, acid, salt and fat.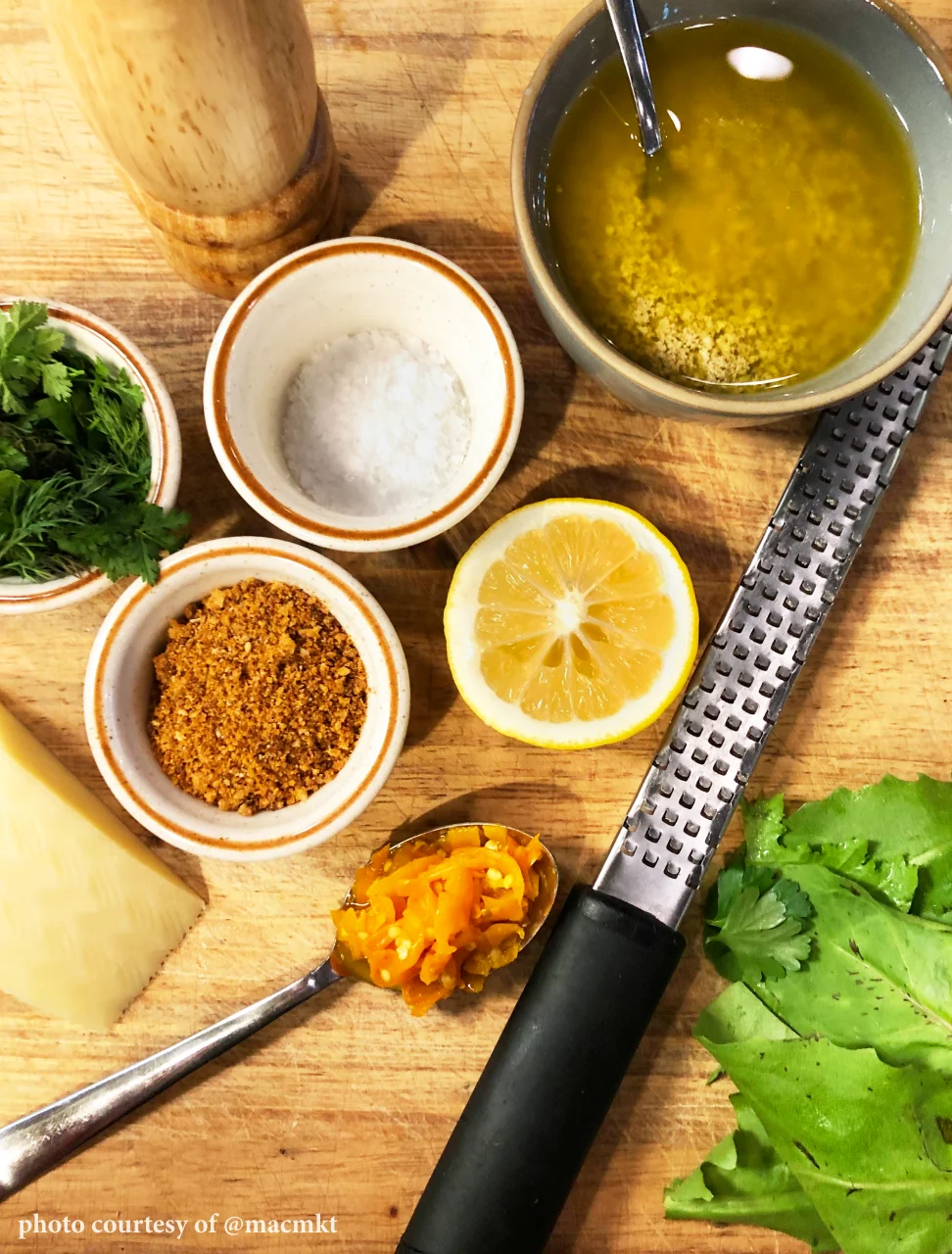 A good salad can pull flavors from many different cultures and cuisines and blend them together into something harmonious, which brings us the most famous salad of them all: the Caesar. Created in a Tijuana restaurant by an Italian immigrant living in the US, it is beloved across the world. We ate Caesars a lot when I was a kid, but my mom, beholden to the low-fat craze of the 90s, often bought an egg-free concoction from Newman's Own called "Lite" Caesar Dressing. That's where the inspiration for this version comes from. One morning, a farmer delivered some really delicate chicories, and we decided to do a different version of the classic. I swapped boquerones for the classic anchovies (they are more on the acidity train than the salt train) and because we have a strong fermentation program, I threw in a handful of fermented peppers (you can use pickled peppers at home). The result hit all of the familiar Caesar notes, but was lighter and brighter all around, popping with bright flavors, and has become a mainstay at Mac Market.
~ Kari Kihara, Head Chef of Mac Market
What You'll Need
Ingredients
For the shopping list
2 cloves garlic
juice of 1 lemon, divided
1 1/2 cups (approx. 3 oz) grated Manchego, divided
black pepper, to taste
2 quarts chicories, cut or lose leaf
1/2 cup of mixed herbs like dill, parsley, chives, or chervil
1 tablespoon of fermented sweet peppers or spicy if you like heat
1/4 cup of breadcrumbs*
*At Mac Market, we make breadcrumbs with our sesame sourdough focaccia, but any bread will do. Cut into cubes, toast in the oven till dry, then blitz in a food processor and add in olive oil, salt, garlic and onion powder, and pimenton.
Equipment
From the kitchen
food processor
large mixing bowl
measuring cups
measuring spoons
grater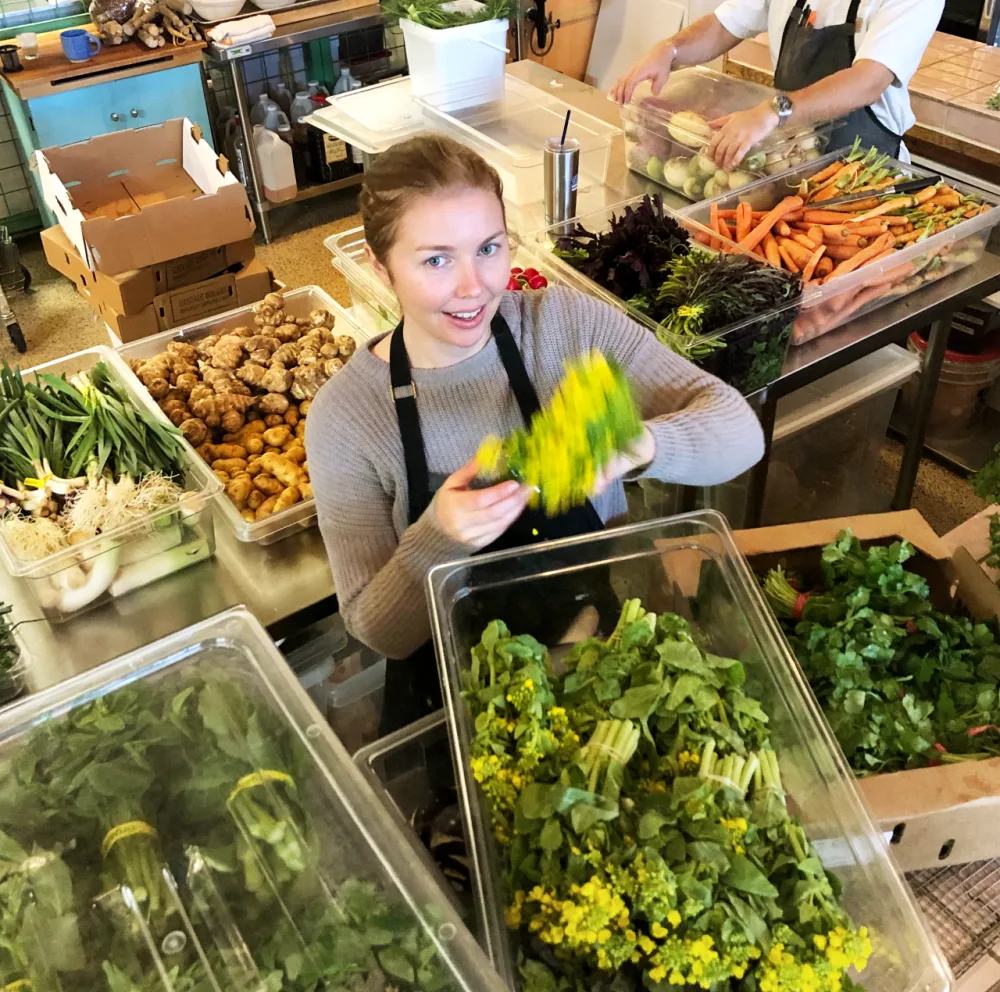 Kari Karihara
Pair text with an image to focus on your chosen product, collection, or blog post. Add details on availability, style, or even provide a review.
Read more
What you'll have to do
Step 1 — Combine boquerones, garlic, juice from half a lemon, and 1/2 cup of manchego in a food processor.
Step 2 — With the machine running, slowly add the olive oil in a thin stream; season with salt to taste and go heavy on the black pepper (it takes a lot!).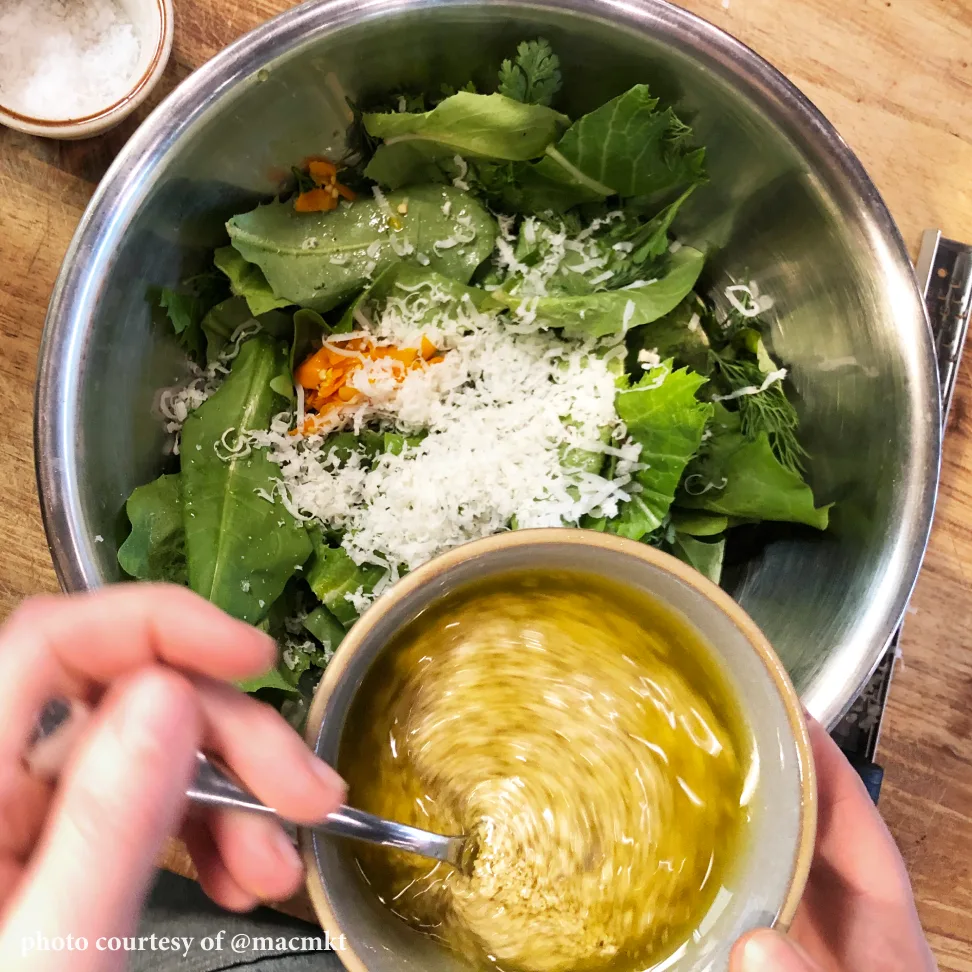 Step 3 — Once dressing is made, add your lettuce or chicories, herbs, and fermented or pickled peppers to a large mixing bowl and season with salt, pepper and the remaining teaspoon of lemon juice. Add dressing a few tablespoons at a time and mix until nicely dressed but not soggy (remember that a salad is all about seasoning and preference so don't be afraid to salt and dress to your liking!).
Step 4 — Once it tastes good to you, transfer salad to a serving bowl, cover with breadcrumbs and the remaining manchego cheese, and dig in!
Recipe courtesy of Kari Kihara
Images by @macmkt and Sage Brown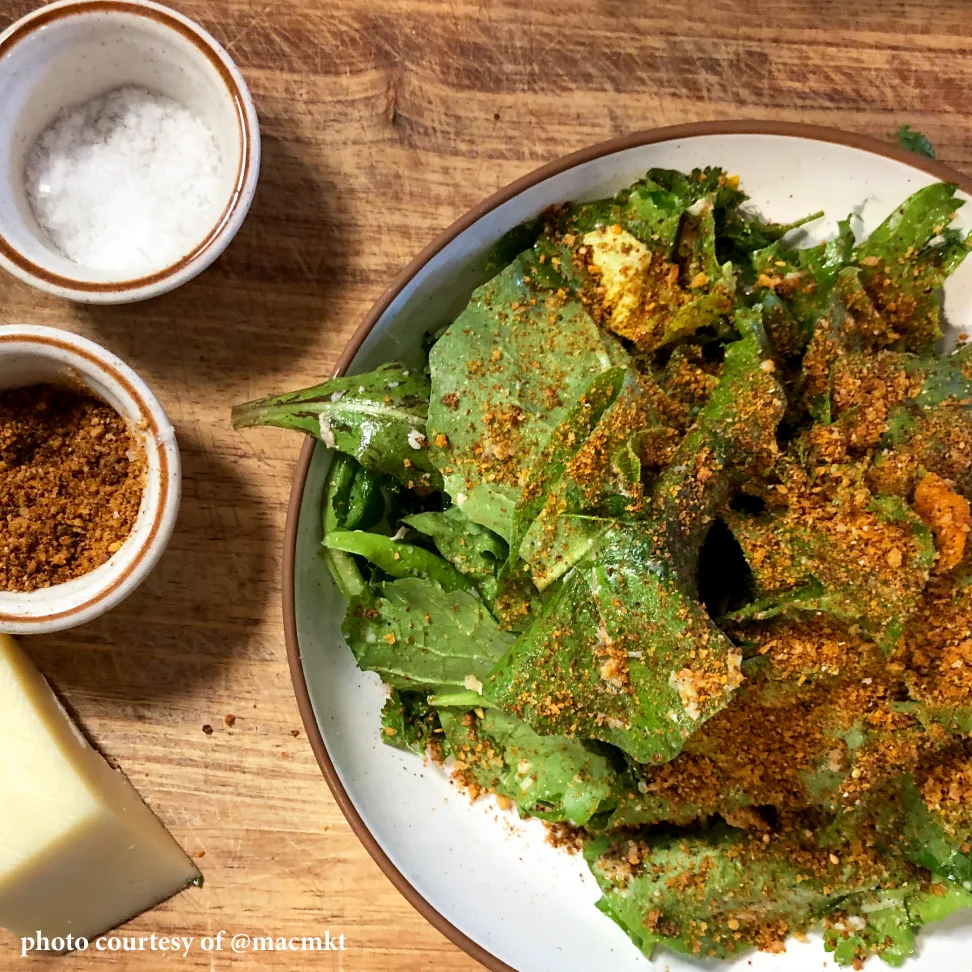 Shop this recipe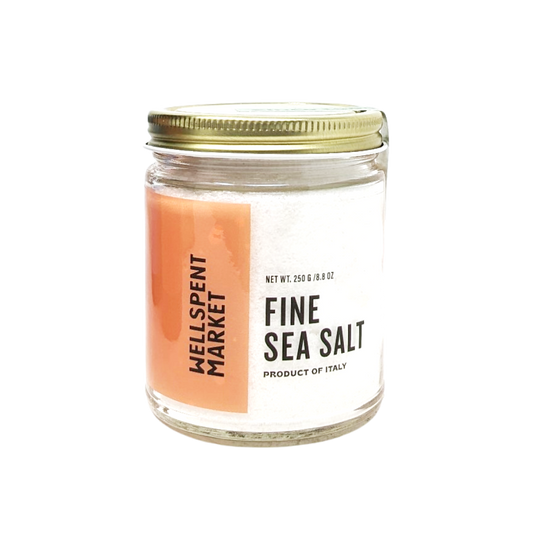 Salt, Herbs, & Spices
Vendor:
Gucciardo Vincenzo
Trapani - Sicily
Sale price
$7
Regular price
Unit price
per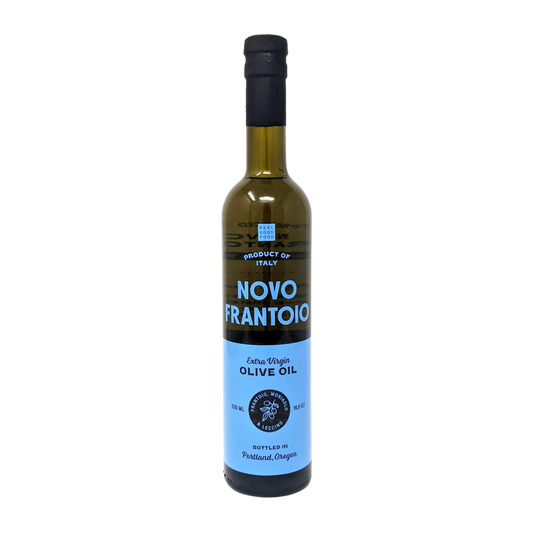 Olive Oil
Vendor:
Novo Frantoio
Tuscany - Italy
Sale price
$27
Regular price
Unit price
per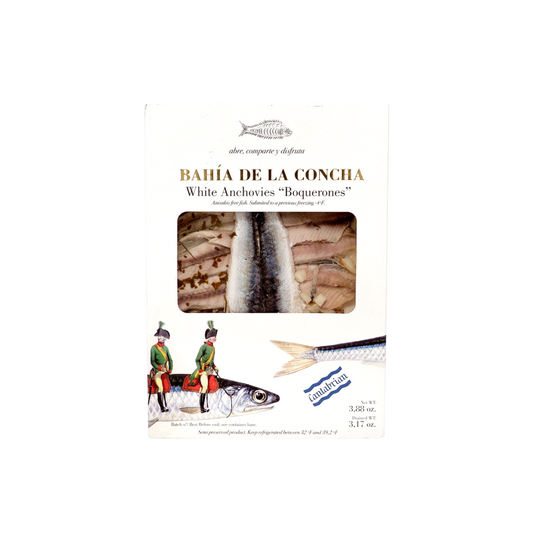 From the Sea
Vendor:
Bahia de la Concha
San Sebastian - Spain
Sale price
$16
Regular price
Unit price
per