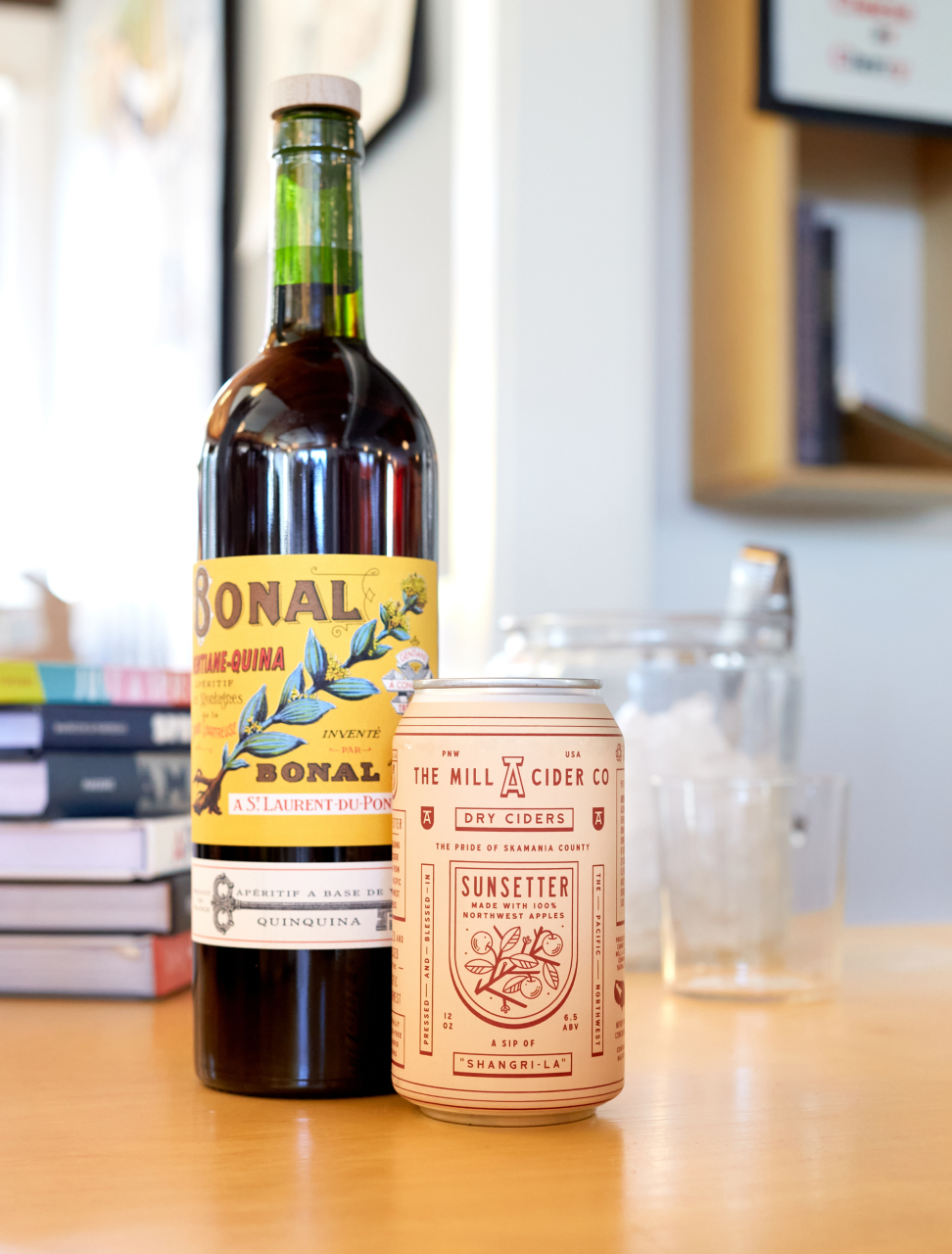 A new-world spin on an old-world classic...
the Sunsetter Spritz combines NW cider with Bonal, a spicy, earthy French aperitif known as "ouvre l'appétit" - the key to the appetite. Traditionally thought of as an autumnal beverage, the brightness of Mill A's Sunsetter makes this refreshing any time of year.
What You'll Need
Ingredients
For the shopping list
ice
lemon peel, for garnish
Equipment
From the kitchen
1 cocktail jigger
1 rocks glass
What you'll have to do
Step 1
Fill a rocks glass with ice.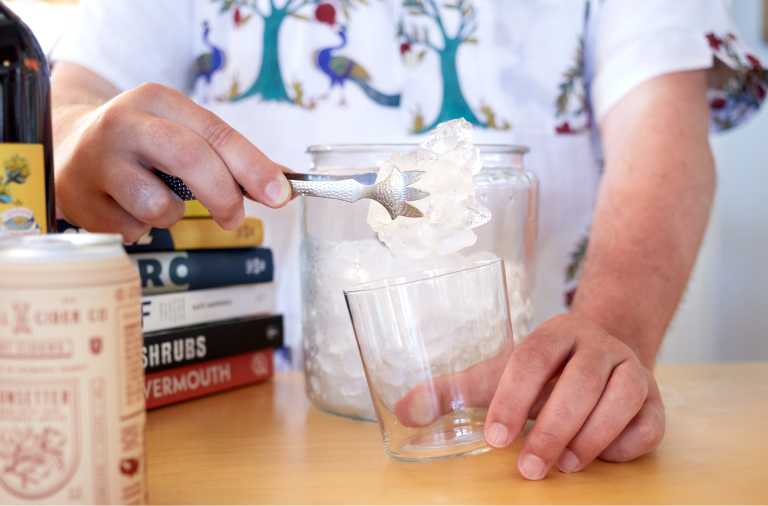 Step 2
Add 4oz of Sunsetter and top with 2oz of Bonal.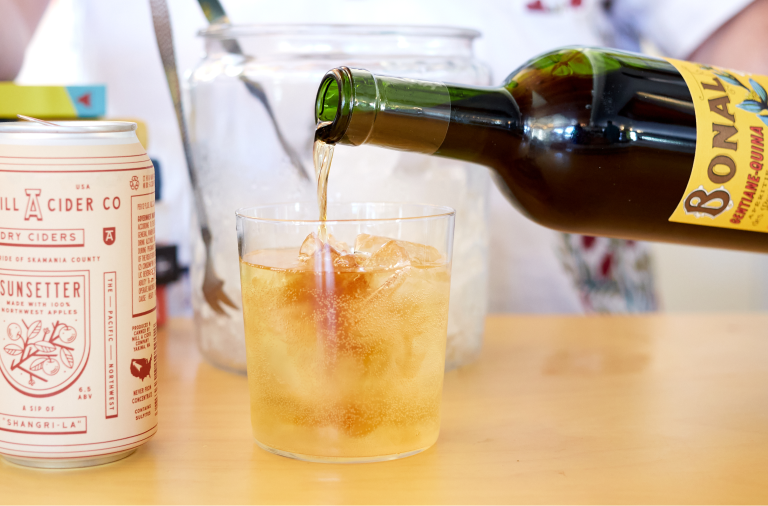 Step 3
Garnish with a lemon peel.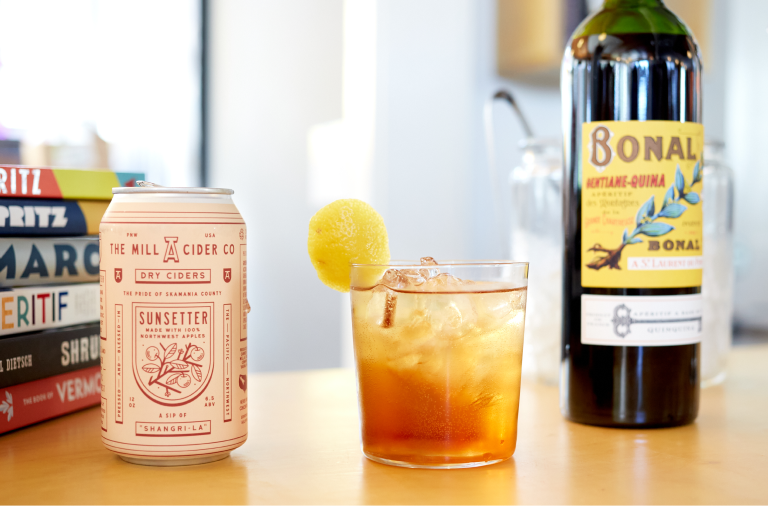 Shop this recipe
Out of stock
Beer & Cider
Vendor:
Mill A
Skamania - Washington
Sale price
$5
Regular price
Unit price
per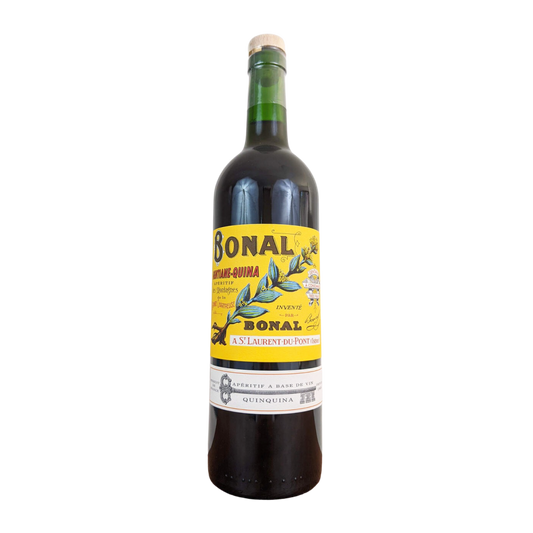 Vermouth & Dessert Wines
Vendor:
Bonal
Chamberey - France
Sale price
$24
Regular price
Unit price
per
More recipes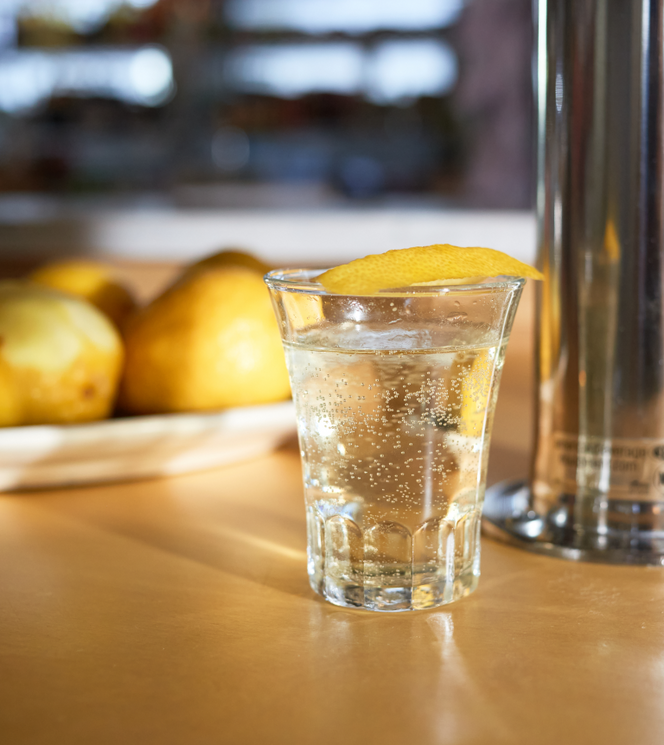 Wellspent Spritz
Based on a classic Spanish recipe, this is our go-to vermouth spritz.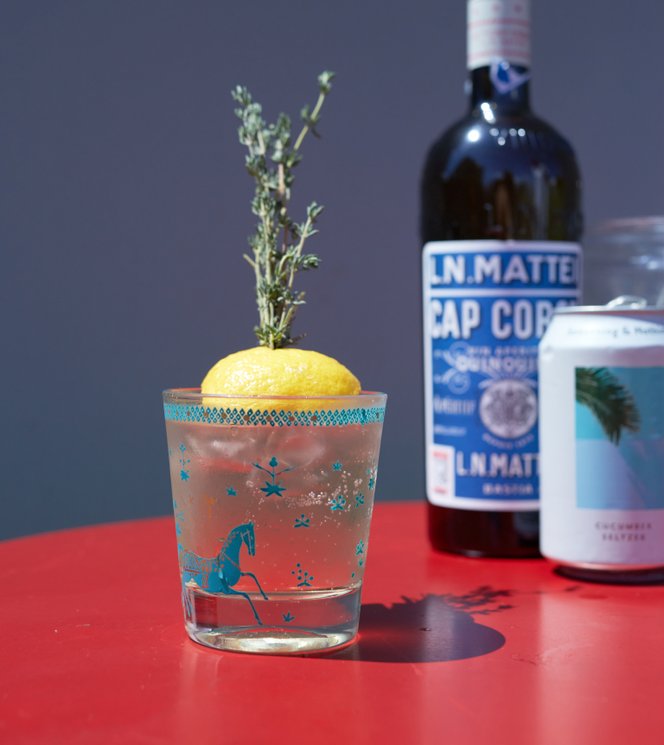 Cucumber Smash Adapted from Just a Spritz
Cooling notes of cucumber, herbs, and citrus make this perfect on a hot summer day.