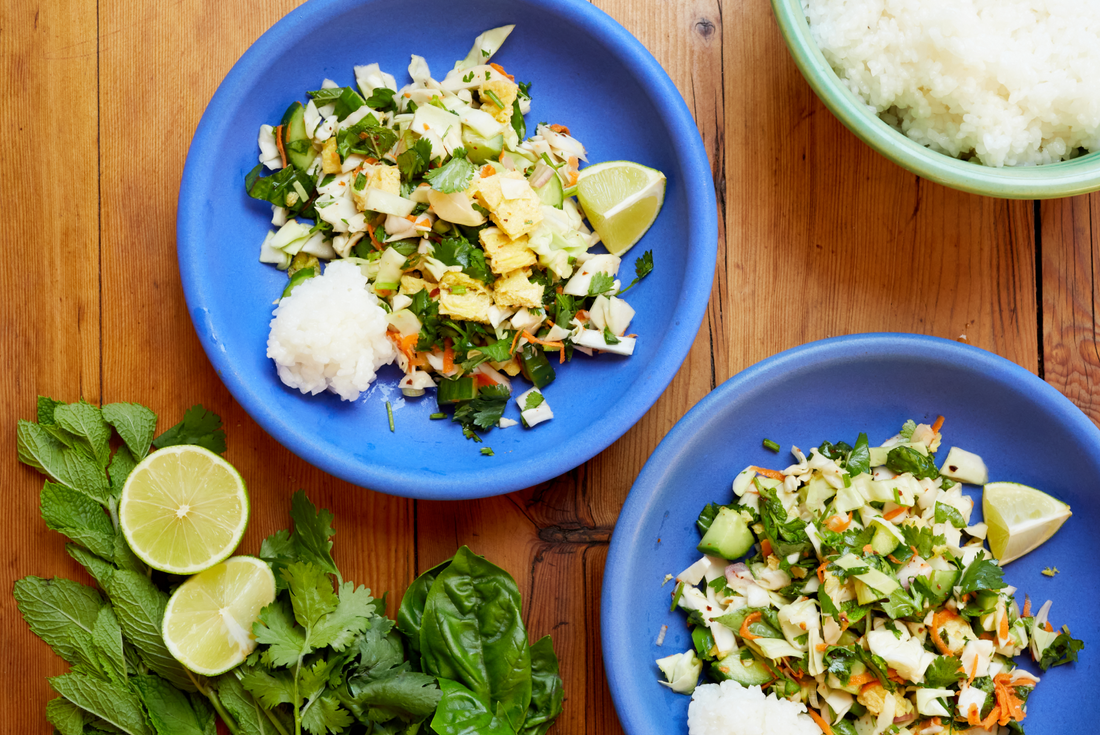 Larb-Style Cabbage Salad with Thai Omelet
20 minutes prep
10 minutes active cooking
30 minutes total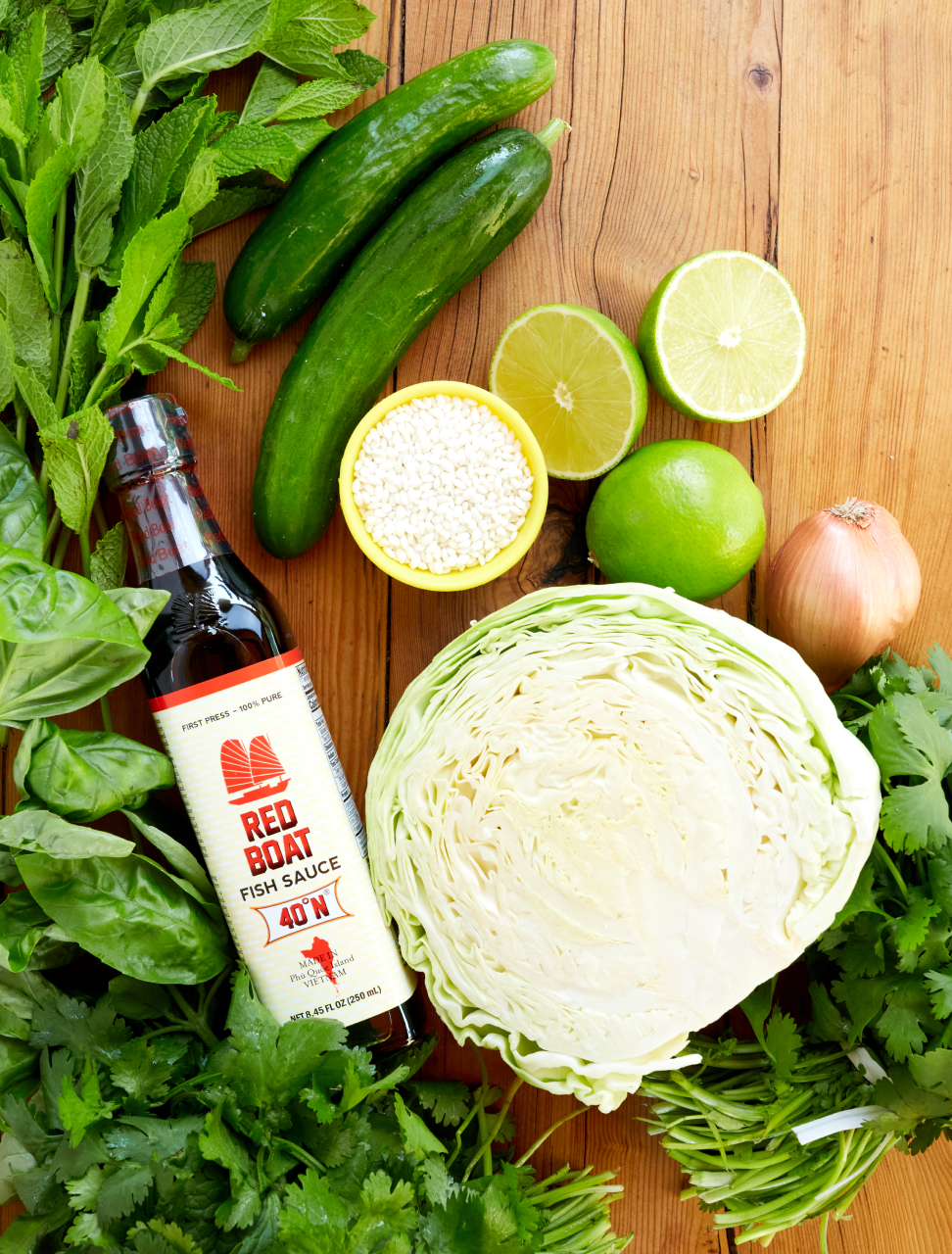 The Lam family fled Saigon in 1975 and eventually landed in Portland...
where they opened what they say was the first Vietnamese restaurant in town on the corner of NE 9th and Broadway. Our family moved to the neighborhood in 1980, landing just a few blocks away from the Lam's Saigon Kitchen, and we quickly became regulars.

My go-to order was chả giò noodles, thin rice noodles topped with the crispy spring rolls with handfuls of the fresh herbs that distinguish Vietnamese food. But there was also a short Thai menu, and my favorite dish from there was an herby salad with sliced grilled beef, hot chiles, those herbs, and fish sauce. The menu listing read simply, nua lap.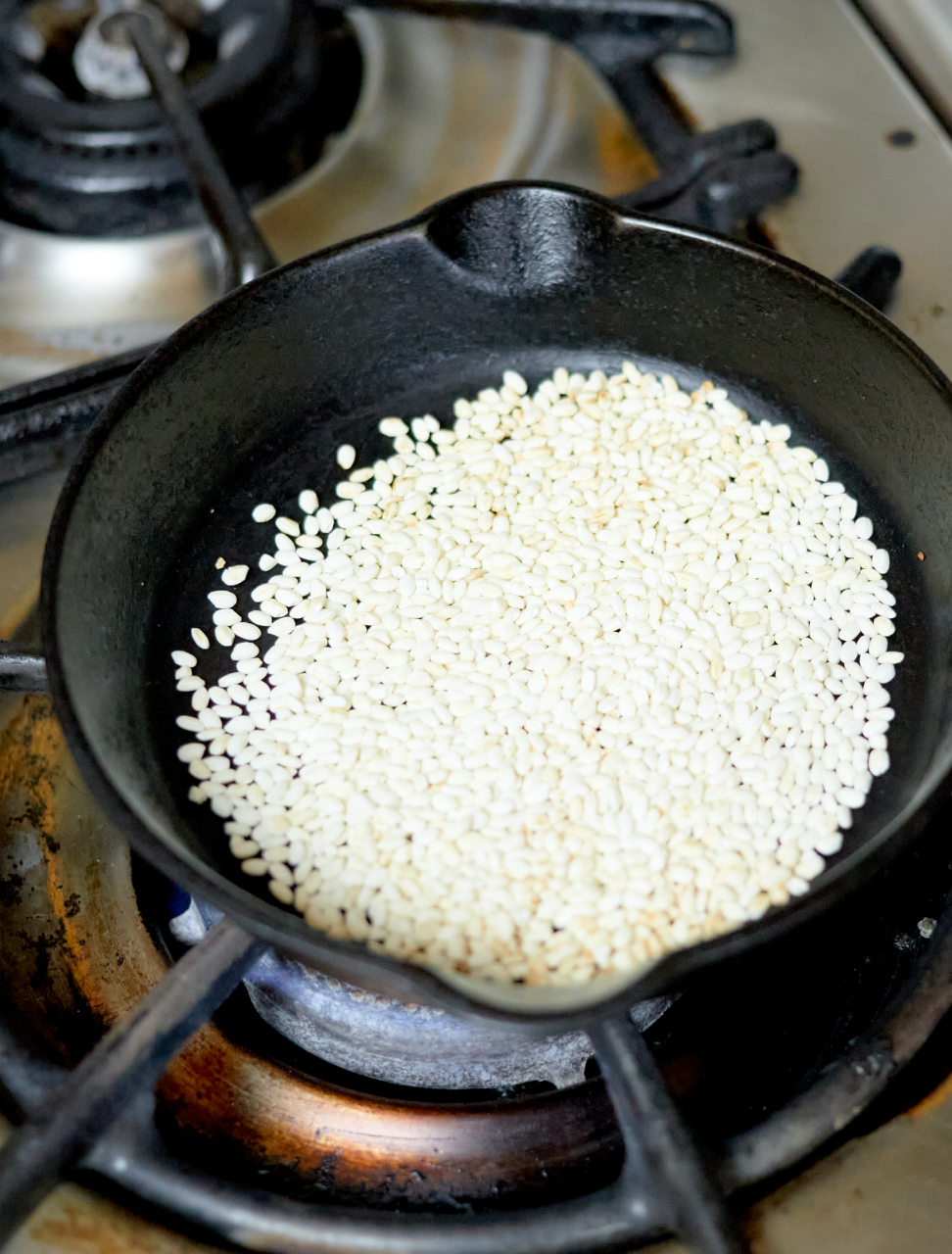 I was much older, and Saigon Kitchen had long moved to the 'burbs, before I realized that spicy salad I loved was a version of laab neua, an Isaan salad dish from northeastern Thailand and Laos, which in English is often spelled larb. And I learned that one of the essential flavors is toasted and ground rice.

This salad takes inspiration and flavor from that Saigon Kitchen salad, but gets more volume and some crunch from my favorite vegetable, green cabbage.

I didn't know anything about Thai omelets, but I was watching a short documentary about sriracha sauce and, in the background, a cook poured beaten eggs into a hot wok and made a puffy, browned kai jiew, spiked with fish sauce and green onions. The technique also works with a cast iron skillet, and the Griswold number 3, a 5 incher that's more common than larger sizes at thrift stores and garage sales, is perfect (the same size Lodge works just as well and costs less than $15).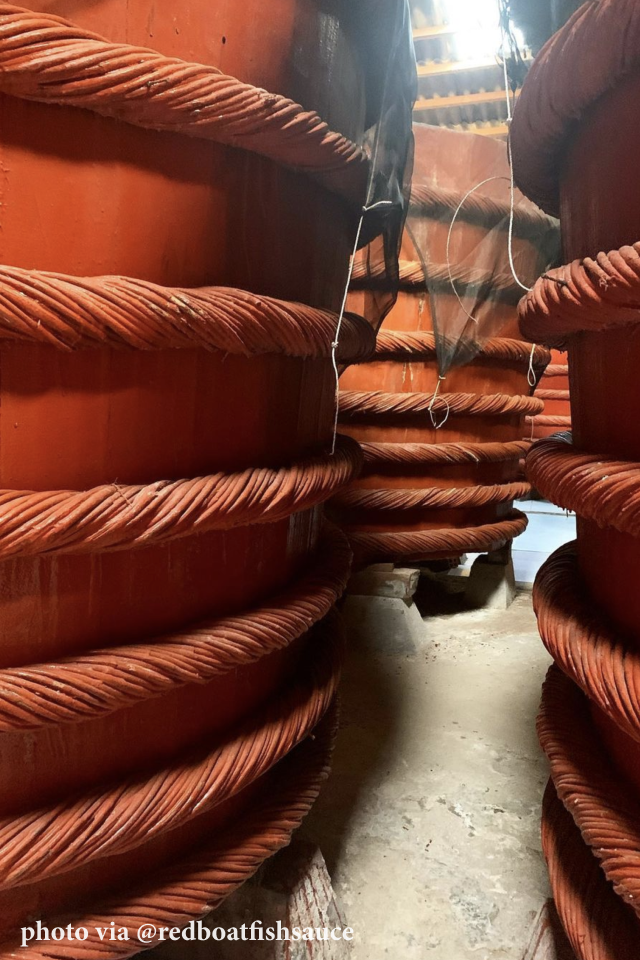 Red Boat
Red Boat fish sauce founder Cuong Pham named his company after the boat that carried him away from Vietnam and the boats that catch the black anchovies that make Red Boat the best fish sauce on the planet.
Read more
What You'll Need
Ingredients
For the shopping list
1/4 head green cabbage, finely chopped or shredded
1 English or 3 Persian cucumbers, chopped into 1/2 inch pieces
1 carrot, grated
1 handful fresh mint, tender stems and leaves, chopped (about 1/2 cup chopped herb)
1 handful fresh basil, tender stems and leaves, chopped (about 1/2 cup chopped herb)
1 bunch cilantro, leaves and stems, chopped
1 small shallot, thinly sliced
3 green onions, thinly sliced
1 teaspoon of sugar
2-3 limes, juiced
Equipment
From the kitchen
1 Wok or Cast Iron Skillet
1 Mortar and Pestle or Spice Grinder
1 Mixing Bowl
1 Chef's Knife
1 Cutting Board
Measuring Spoons
What you'll have to do
Step 1
Put 2 tablespoons rice in a dry skillet (the same one you'll use the omelet) over medium-high heat. Stir constantly until the rice is a deep golden brown. Transfer to a mortar and pestle or a spice grinder, grind into a coarse powder, and set aside.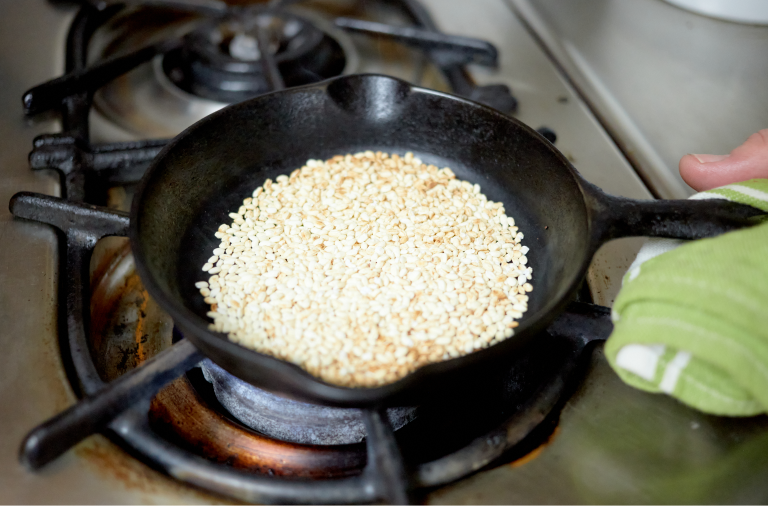 Step 2
In a large mixing bowl combine the cabbage, carrot, cucumber, mint leaves, shallot, cilantro, and scallion. Stir 1 teaspoon sugar into the juice from 2-3 limes and 2 teaspoons fish sauce, then add to the vegetables and toss.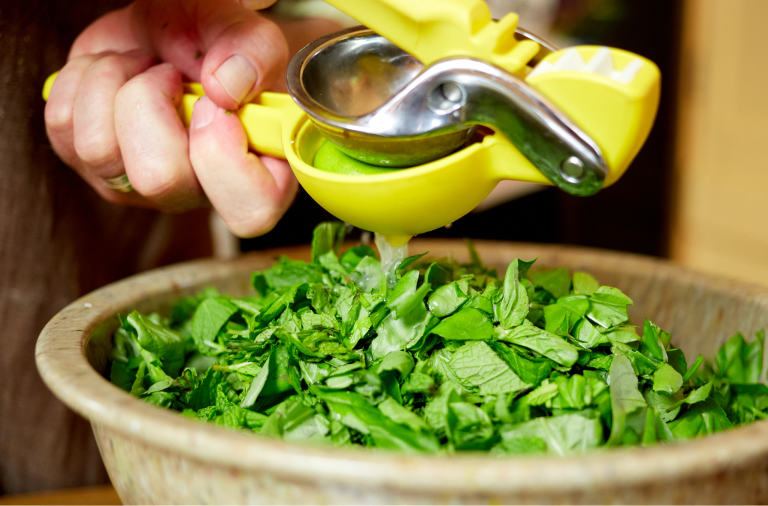 Step 3
Beat 2 eggs with 1 teaspoon fish sauce. Use enough oil to generously coat the bottom of a wok or small skillet, and heat over medium-high. Let a drop of egg fall into the oil to test the temperature. If it puffs up instantly, it's ready. Pour the egg mixture in and as the edges begin to firm up, push them inward and tilt the pan to allow the liquid eggs on top to run underneath. Cook until the bottom is golden brown and the top is set enough to flip. Flip the omelet and cook the other side briefly, just until the eggs are done, about 30 seconds.
Step 4
Transfer the omelet to a plate or cutting board and cut or tear it into bite-sized pieces. Add the omelet pieces to the vegetables, sprinkle with 1 teaspoon chili flakes and 2 tablespoons of the toasted rice powder. Toss to mix well, then taste and add more lime juice or fish sauce if needed. Serve the salad with sticky rice like Koda Farms Sho Chiko Bai.
Shop this recipe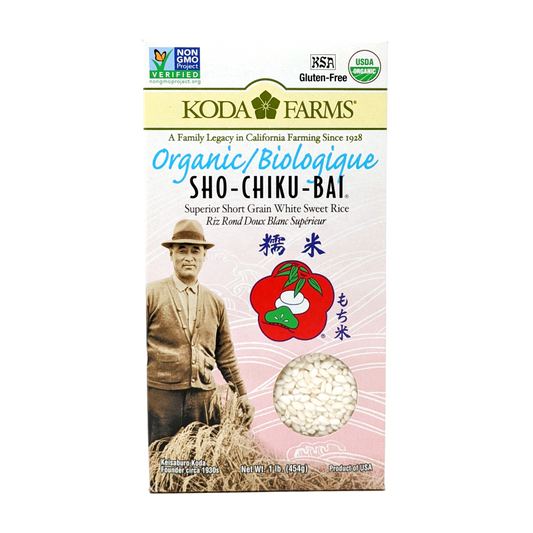 Rice & Grains
Vendor:
Koda Farms
San Joaquin Valley - California
Sale price
$6
Regular price
Unit price
per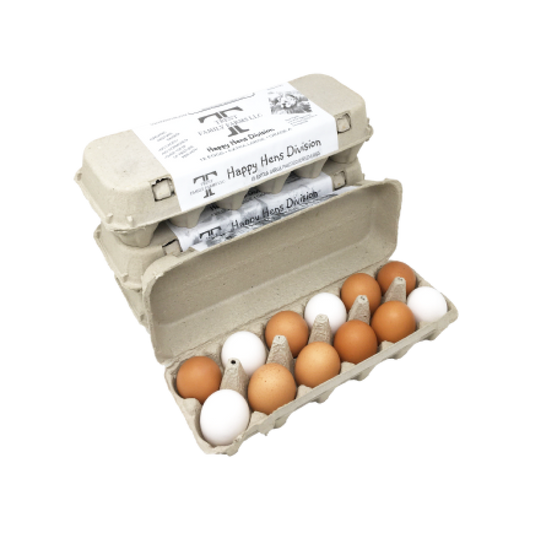 Dairy
Vendor:
Trent Family Farms
Cloverdale - Oregon
Sale price
$5
Regular price
Unit price
per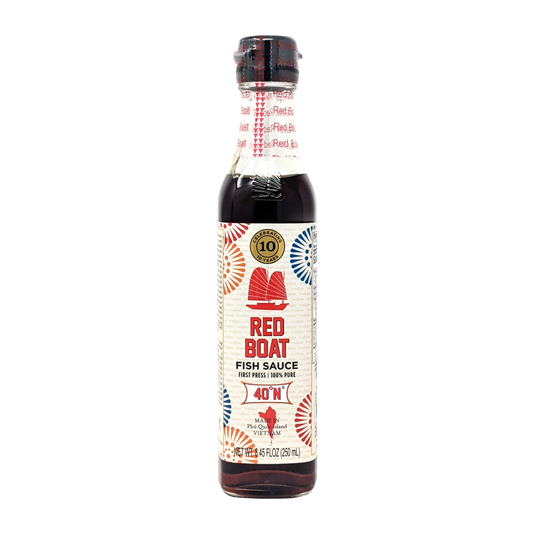 Sauces & Condiments
Vendor:
Red Boat
Hayward - California
Sale price
$8
Regular price
Unit price
per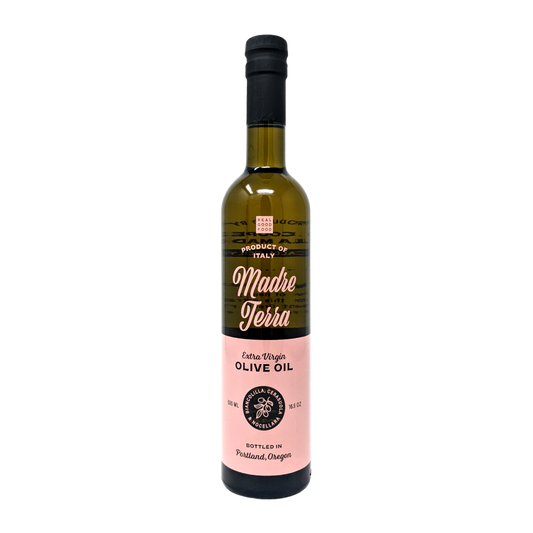 Olive Oil
Vendor:
Madre Terra
Sicily - Italy
Sale price
$25
Regular price
Unit price
per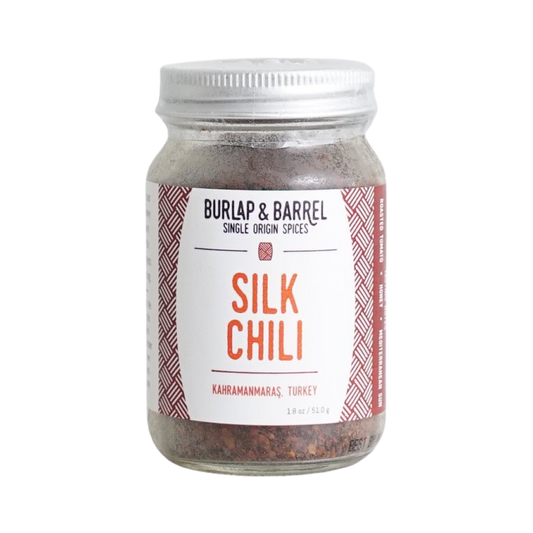 Salt, Herbs, & Spices
Vendor:
Burlap & Barrel
Kahramanmaras - Turkey
Sale price
$10
Regular price
Unit price
per
More recipes
Japanese-style Sticky Rice with Chicken and Cabbage
This one-pot Japanese-style dish called okowa layers sticky rice, chicken, and vegetables to steam in an umami-rich dashi broth.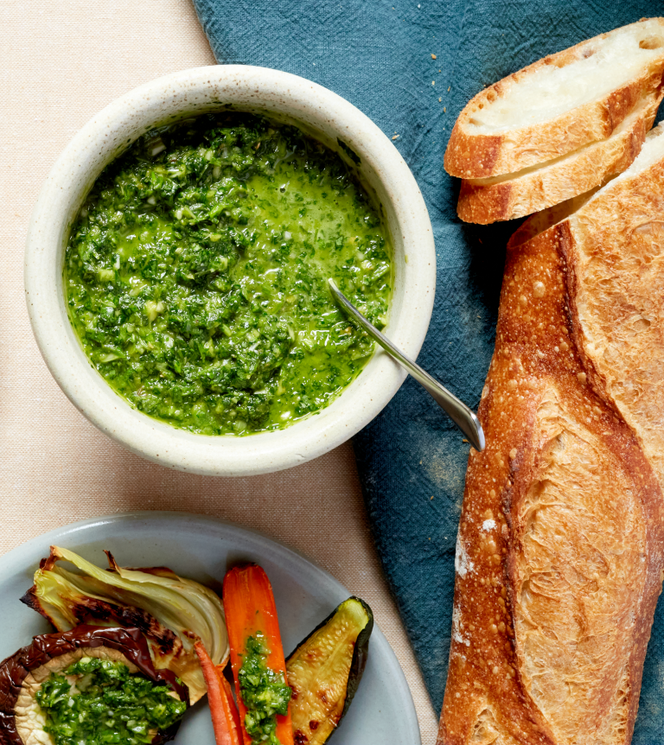 Southeast Asian Green Sauce
This sauce uses the flavors of Southeast Asia, but it's just as tasty on tacos and almost anything.