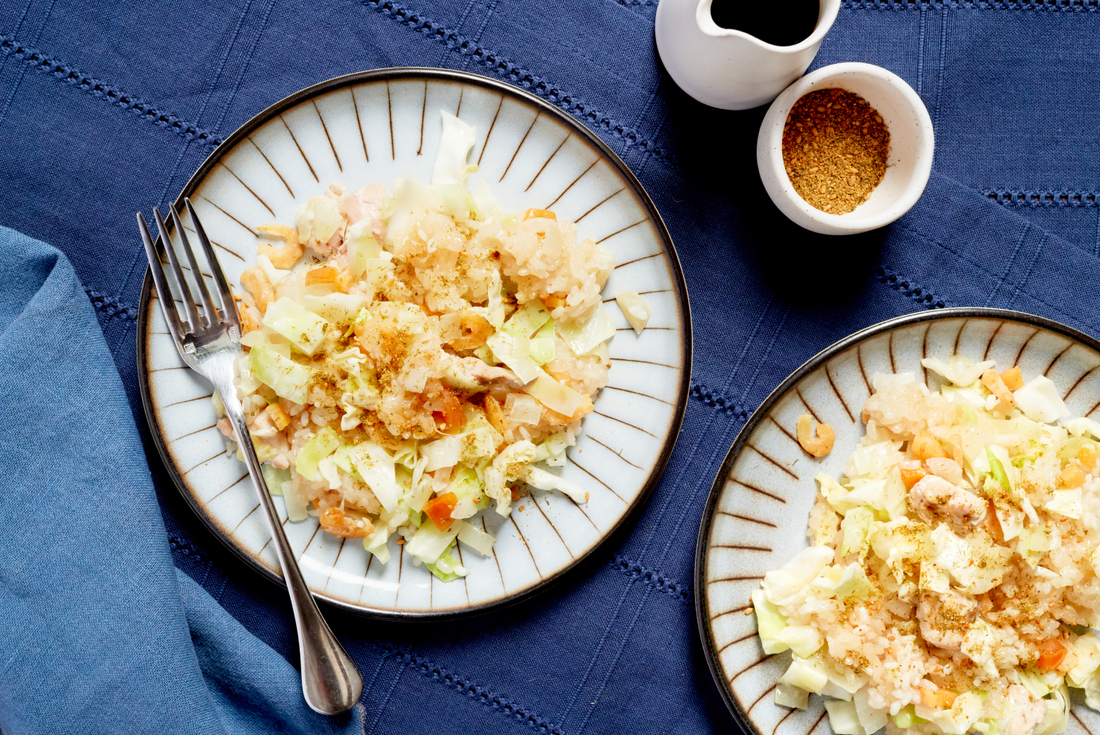 Japanese-style Sticky Rice with Chicken and Cabbage
20 minutes prep (plus rice soaking time)
40 minutes active cooking
1 hour total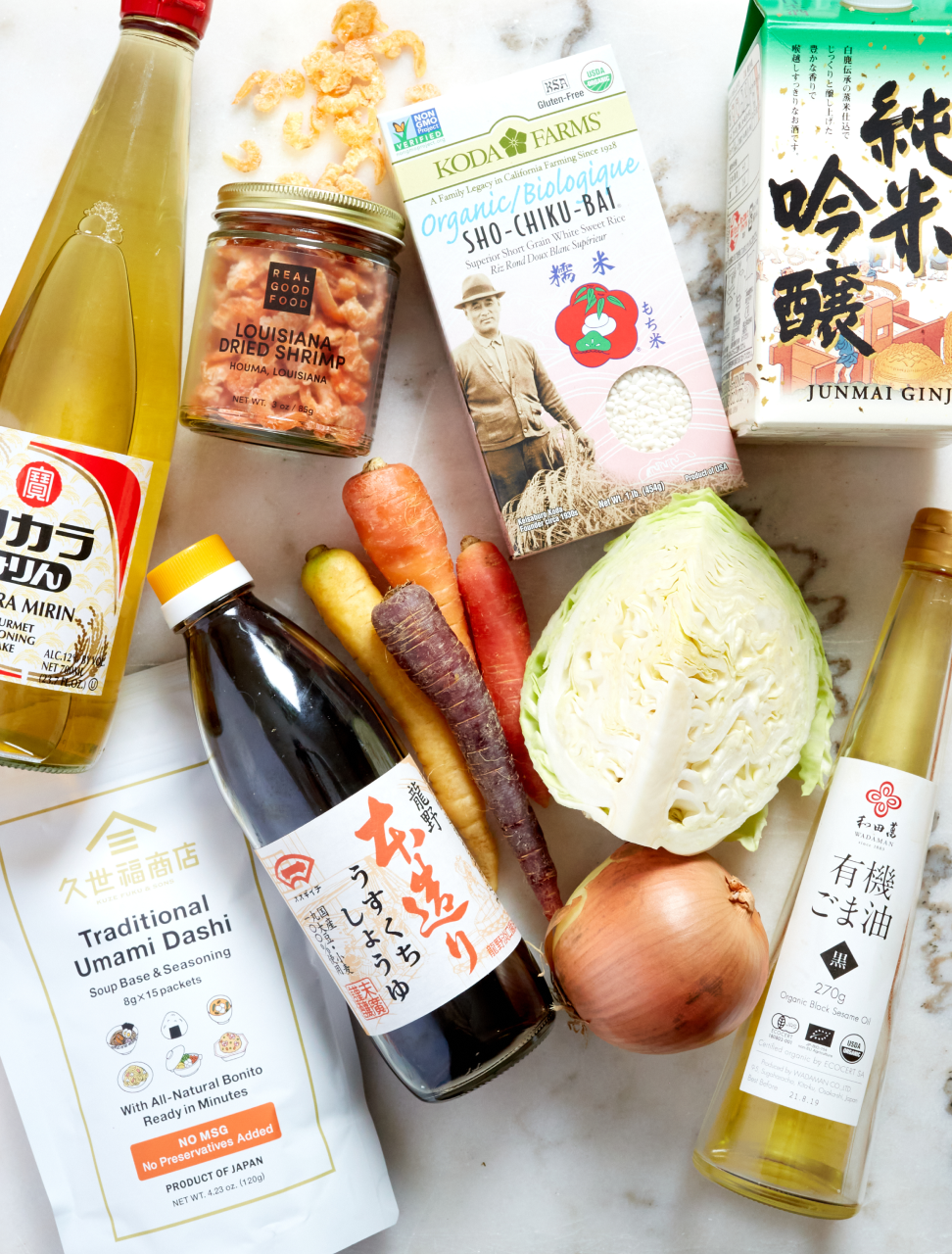 Koda Farms Sho-Chiku-Bai sweet rice, a type of glutinous or sticky rice called mochigome in Japan...
provides the base for this one-pot meal called okowa. A layer of soaked rice gets topped with chicken and vegetables, and it all steams together in a dashi broth flavored with sake, soy, and mirin.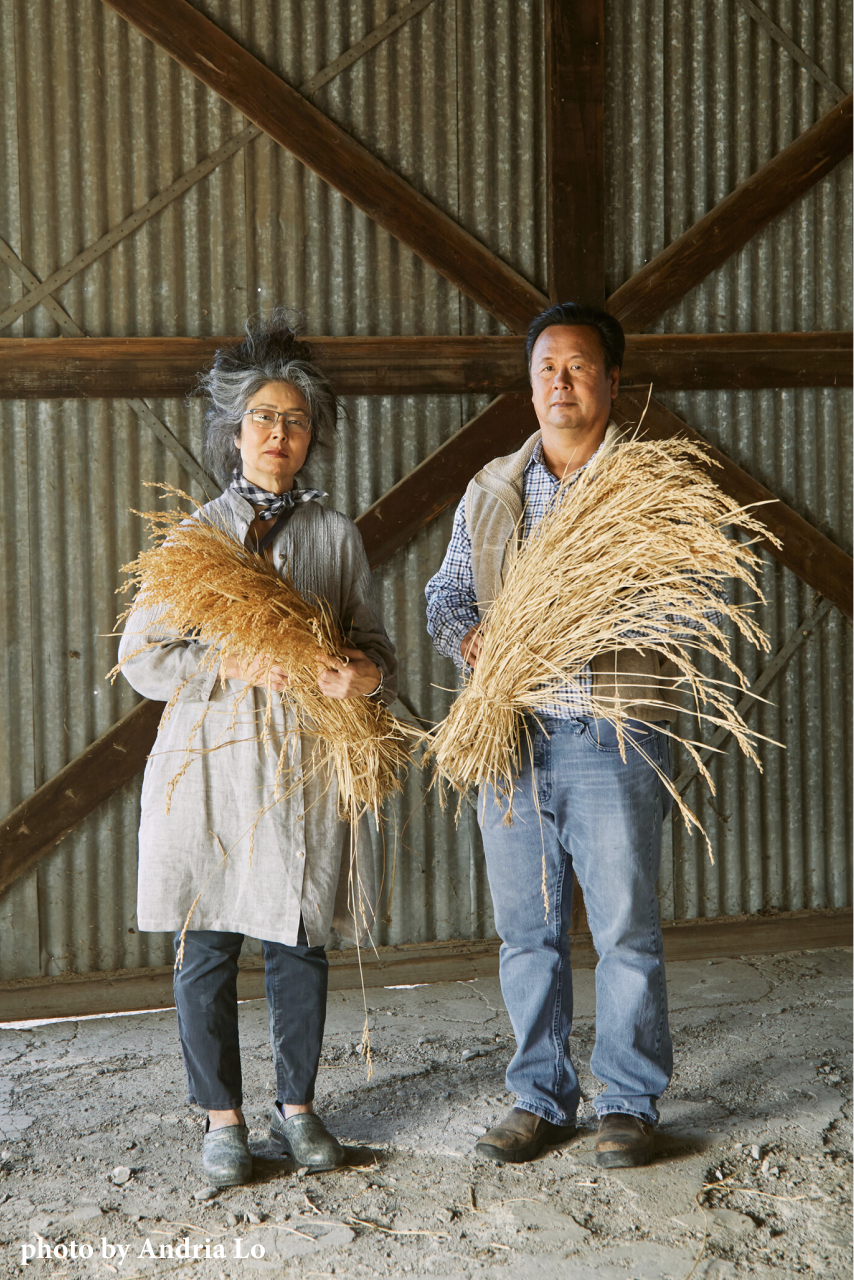 Koda Farms, California's oldest family-run rice farm...
grows what Mark Bittman calls "the best rice grown in America." One of the first growers of short grain sticky rice, the Kodas also developed their own heirloom variety, Kokuho Rose, nearly 70 years ago.
Read more
What You'll Need
Ingredients
For the shopping list
2/3 cup of dashi*
2 teaspoons of soy sauce
2 teaspoons of sake
2 teaspoons of mirin
1 tablespoon of sesame oil
1 small carrot, cut into 1/4 inch pieces
1/2 onion, sliced
1 boneless chicken thigh, cut into bite-sized pieces
1 cup of cabbage, chopped
1/4 cup of dried shrimp, soaked 10 minutes in hot water
*substitute instant hondashi powder, or dashi made with dried mushrooms
Equipment
From the kitchen
1 Mixing Bowl
1 Sieve or Colander
1 Wide Saucepan with Lid
Measuring Cups
Measuring Spoons
"Sweet rice is usually soaked and steamed...
but I wanted a simpler recipe. This okowa-style dish uses one pot, a few pantry items, and vegetables you can find anywhere."
~ Jim Dixon, founder Wellspent and Real Good Food
What you'll have to do
Step 1
Place 1 cup rice in a bowl large enough to hold several cups of water, add cold water, swirl the rice with your fingers, and drain. Repeat 4-5 times until the water is relatively clear. Add enough cold water to cover the rice by an inch and soak for at least 4 hours or overnight. Drain well in a sieve or colander.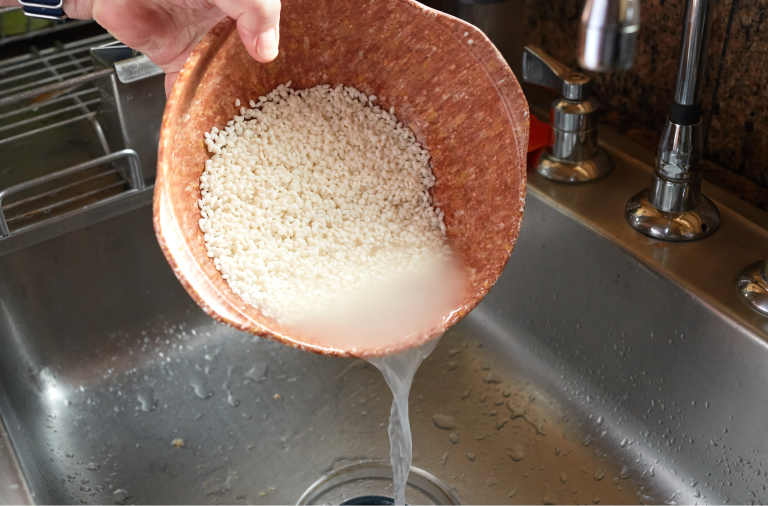 Step 2
Mix 2/3 cup dashi with 2 teaspoons soy, 2 teaspoons sake, 2 teaspoons mirin, 1 tablespoon sesame oil, and 1/2 teaspoon salt.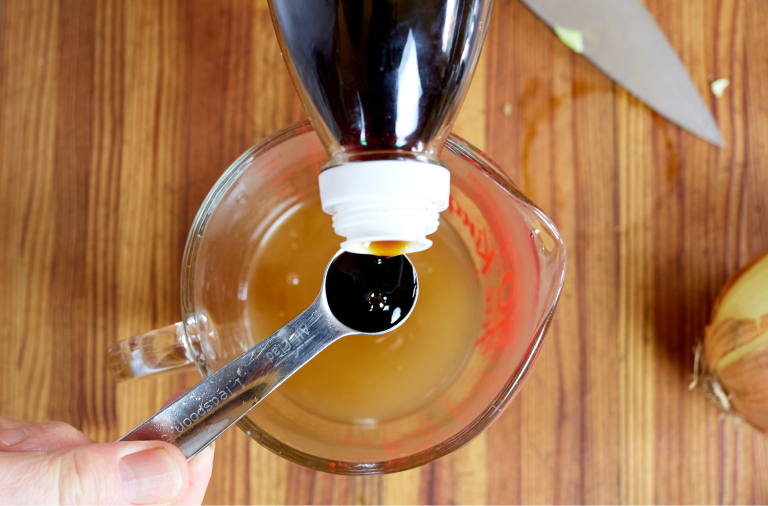 Step 3
Spread the drained rice into a wide saucepan and add the dashi mixture.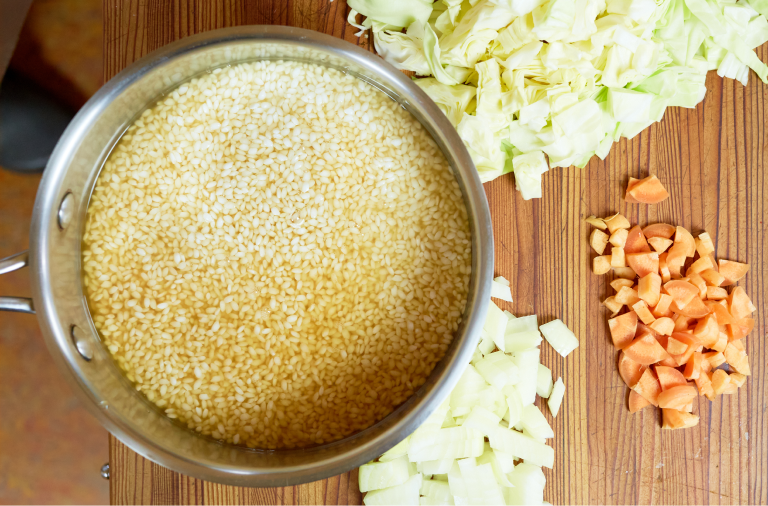 Step 4
Carefully add the carrots, onion, chicken, cabbage, and shrimp in layers without disturbing the rice.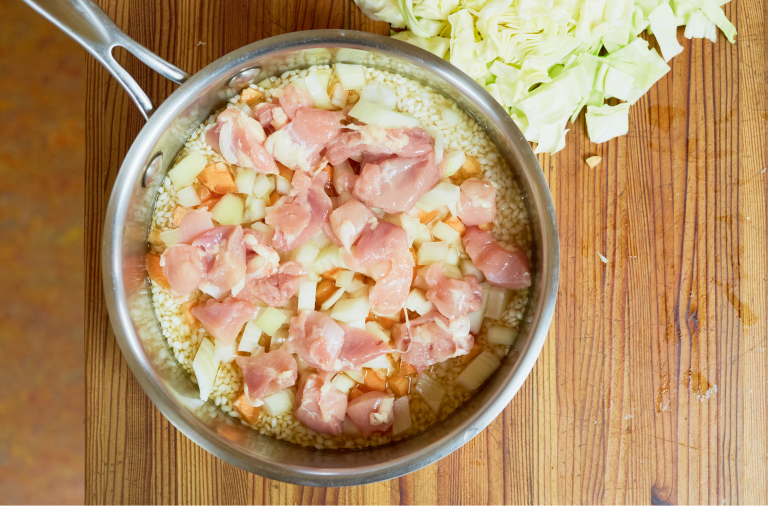 Step 5
Over medium heat, bring gently to boil, reduce heat to a simmer, cover, and cook for 20 minutes. Remove from the heat but do not remove the lid, let the rice rest for another 20 minutes.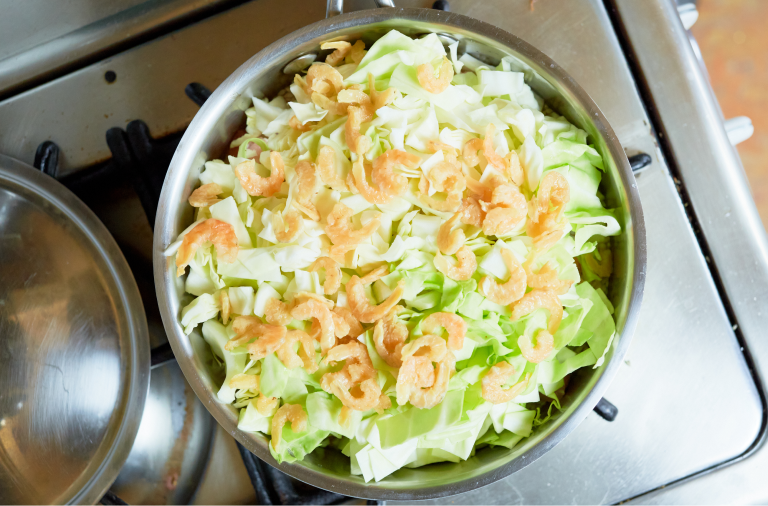 Shop this recipe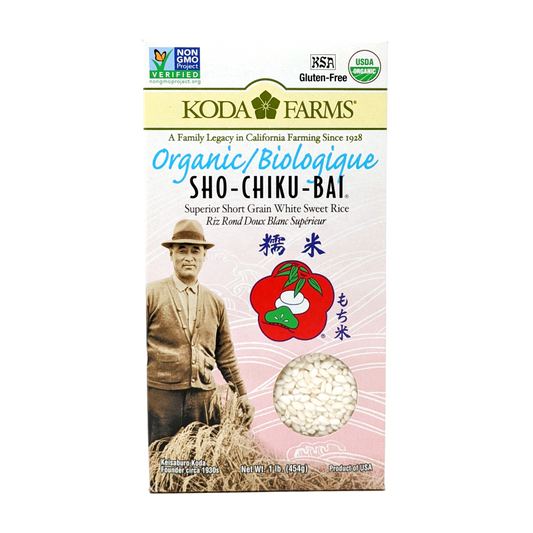 Rice & Grains
Vendor:
Koda Farms
San Joaquin Valley - California
Sale price
$6
Regular price
Unit price
per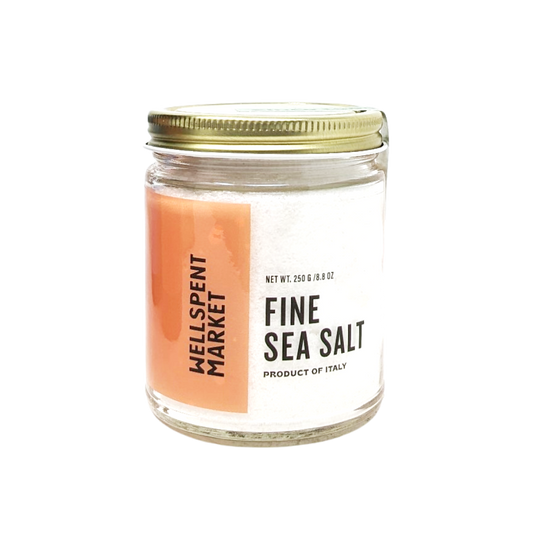 Salt, Herbs, & Spices
Vendor:
Gucciardo Vincenzo
Trapani - Sicily
Sale price
$7
Regular price
Unit price
per
More recipes
Miso with Shiitake Mushrooms and Celeriac
Our favorite umami booster gives this simple, Japanese-style soup lots of flavor.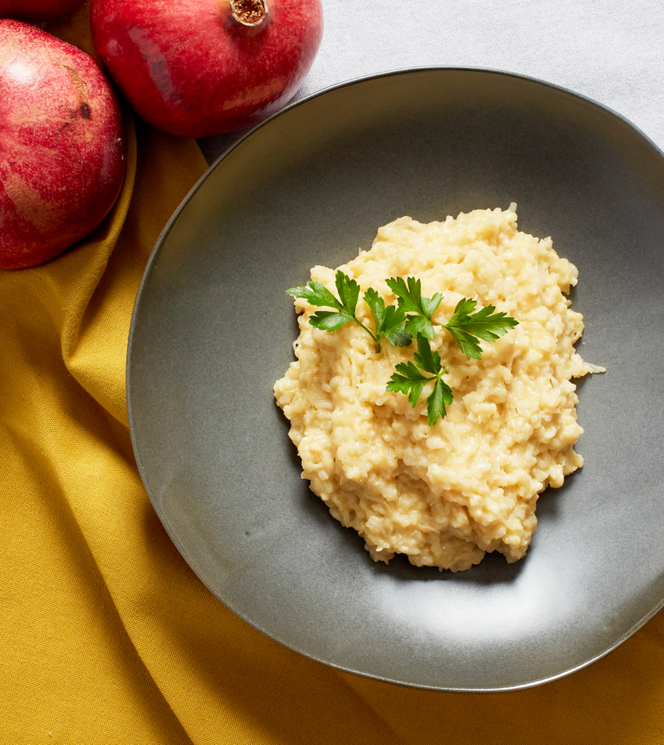 Celeriac Rice Grits
These rice grits with celeriac not only look like mashed potatoes, they're really good with gravy, too.