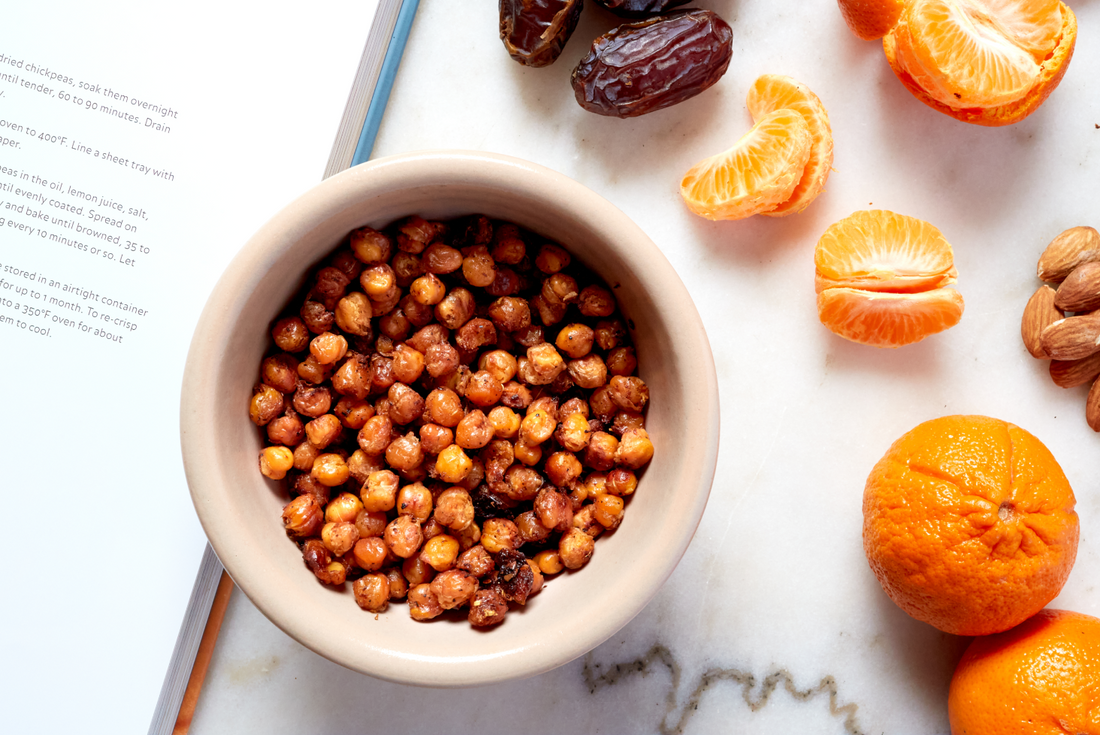 Crunchy Chile-Roasted Chickpeas from Arabiyya
15 minutes prep
45 minutes active cooking (plus bean cooking time)
1 hour total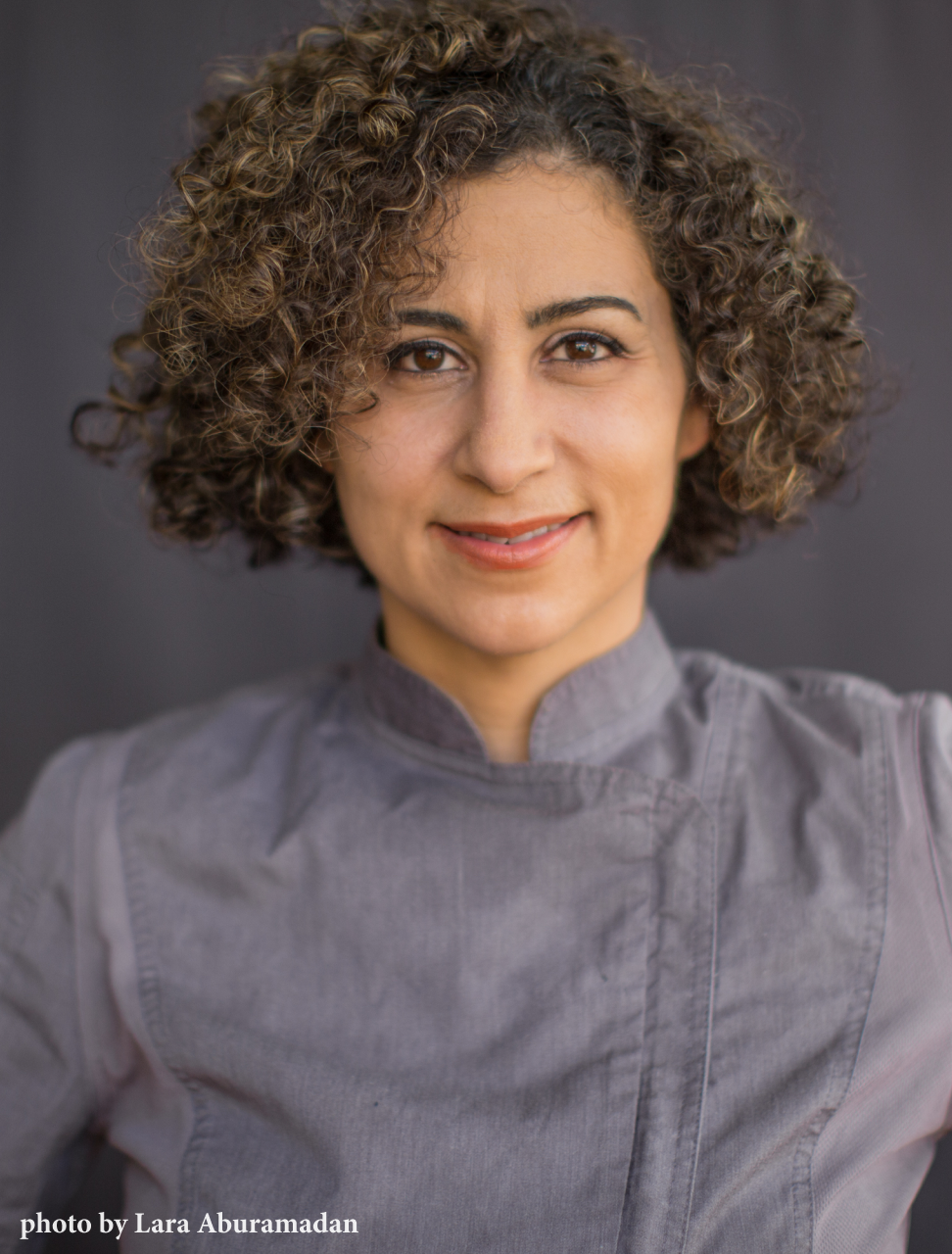 Like other children of immigrants, Reem Assil grew up in two worlds.
By day, she code-switched to an all-American girl, albeit one with ambiguous brown skin, and channeled Julie Andrews when she starred in a school production of Mary Poppins. At home the family spoke Arabic, studied the Quran, and attended Palestinian cultural events. Her awareness of America's legacy of white supremacy and economic injustice grew as she endured high school, one of "a handful of Brown kids," as Assil writes in her new book.

She came of age during the anti-Arab fervor of the 9/11 era, and left school to work as an organizer in San Francisco. Knocking on doors and marching in protest helped build a community that also got together to play soccer, dance, and cook. Over the years she realized that "working with food had become a source of emotional, even spiritual, comfort."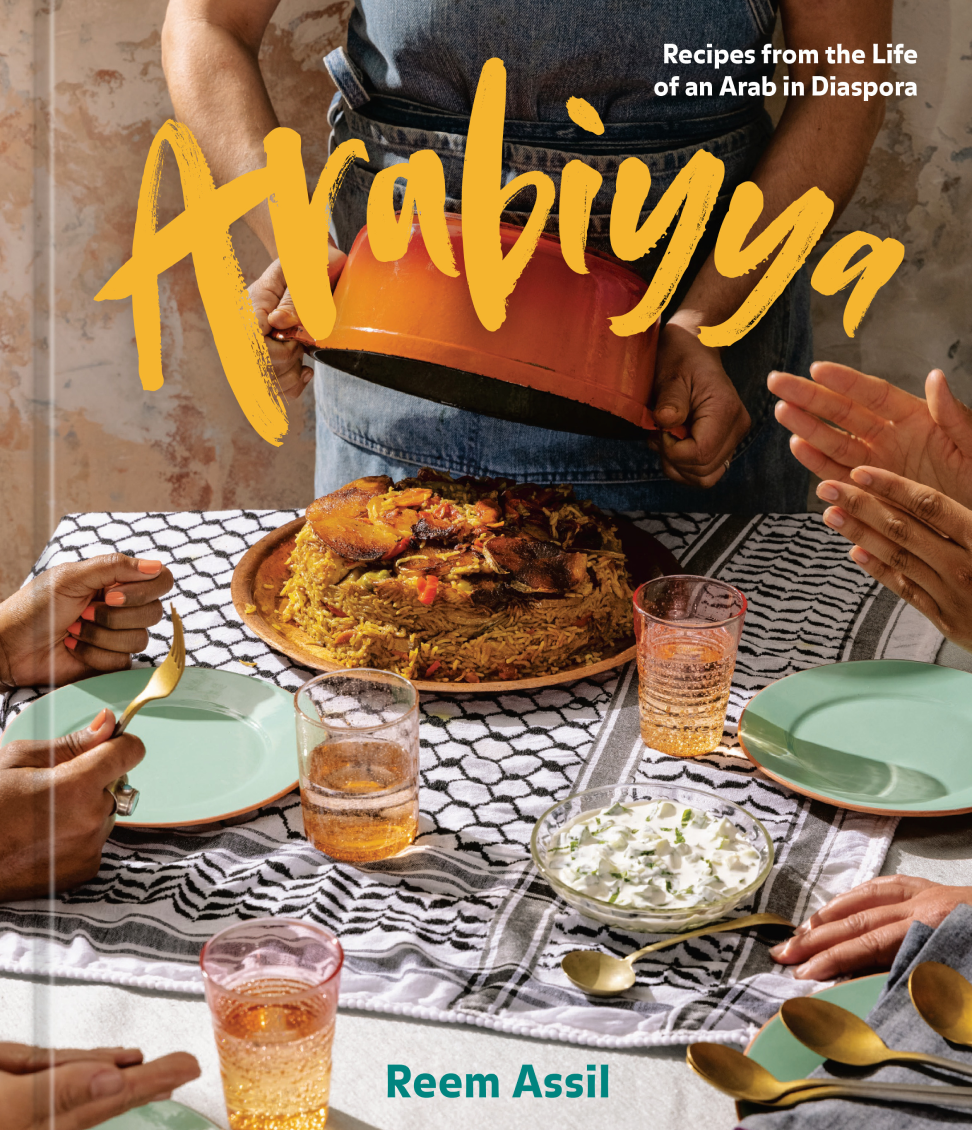 Through La Cocina, the nonprofit food business incubator working to solve problems of equity in business ownership for women, immigrants and people of color, Assil started a farmers market stand featuring a dome-shaped griddle made for her in the mountains of Lebanon. She baked mana'eesh, the za'atar-topped flatbread sold on the streets of Beirut, and within a few years opened her dreamed-of Arab corner bakery in Oakland.

The award-winning chef's first book, Arabiyya, tells her family's story of struggle during the colonial transformation of the Arab world and offers a wide range of recipes that show the reader how to "host like an Arab" with an abundance of good food and, sometimes, hard talk. Part of it is having a few things ready to eat when unexpected guests arrive. This simple snack of spicy chickpeas uses pantry staples from the diaspora kitchen and keeps for a month, but only if you don't eat them all right away.
What You'll Need
Ingredients
For the shopping list
1 tablespoon + 1 teaspoon whole coriander seeds
2 teaspoons (about 17 pods) whole cardamom seeds
2 teaspoons of whole cumin seeds
6 tablespoons of Aleppo pepper (we used Burlap & Barrel Silk Chili)
2 teaspoons of dried lime or sumac, ground
1/2 teaspoon of ground cinnamon
1 teaspoon of lemon juice
Equipment
From the kitchen
1 Cast Iron or Skillet
1 Mortar and Pestle
1 Medium Sauce Pan
1 Parchment Paper
1 Mixing Bowl
1 Sheet Pan
Measuring Cups
Measuring Spoons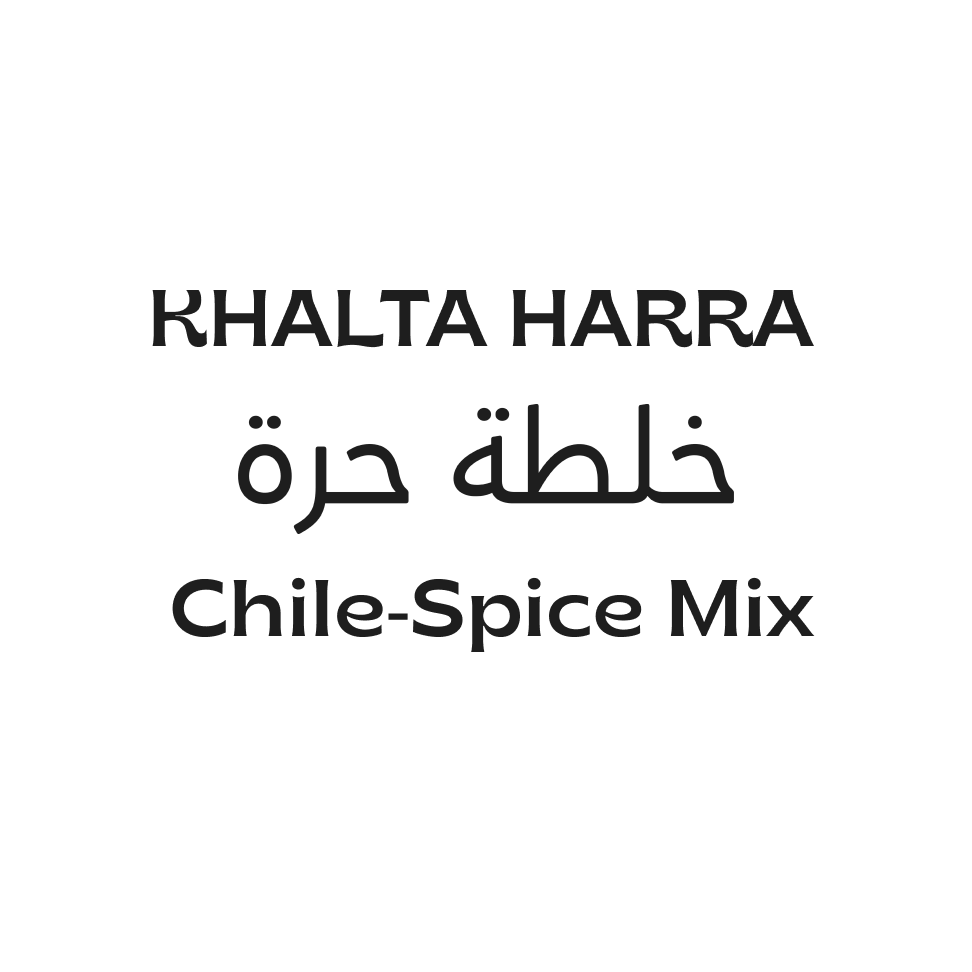 "This chile mix packs a perfect balance of earthy, sour, and salty flavors with just enough heat from the sweet Aleppo pepper to let you know you're alive but keep you from losing the other flavors. It's equally at home as a rub for the grill, a garnish for mezze spreads, or a seasoning for roasted vegetables and sauces.This recipe could easily be doubled or tripled and stay good for about a month in a dry, tightly sealed container. A larger batch can be stored in the freezer in a tightly sealed container indefinitely. It's great to keep on hand for those nights when you need a quick dinner. Rubbed on ground meat or vegetables with a little olive oil, it can go from fridge to grill to table in about 10 minutes."
~ Reem Assil
Chile Mix
Step 1
Toast 1 tablespoon plus 1 teaspoon coriander, 2 teaspoons cardamom, and 2 teaspoons cumin in a dry pan over medium heat until fragrant, 2 to 3 minutes. The spices will begin to dance around in the pan when they are close to being done. Be careful not to let them burn. Once they are slightly darker in color and fragrant, remove them from the pan and let cool completely.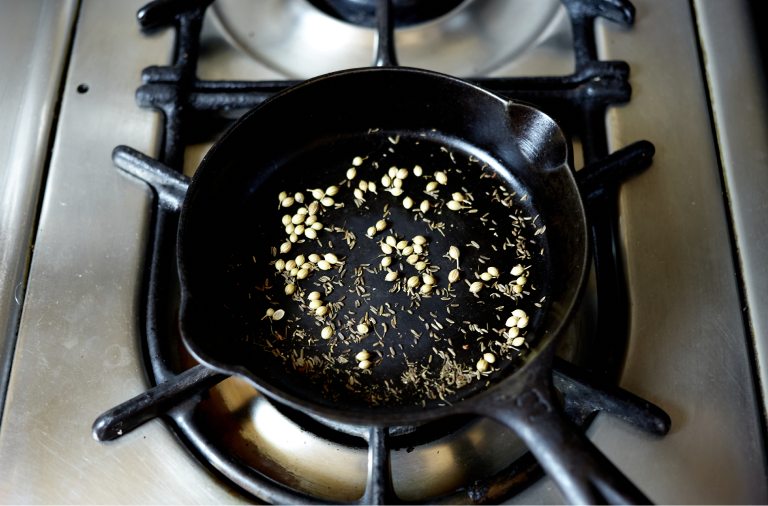 Step 2
Then grind them to a coarse powder in a spice grinder or mortar and pestle. Mix with the 6 tablespoons Aleppo pepper, 2 teaspoons salt, 2 teaspoons dried lime, and 1/2 teaspoon cinnamon.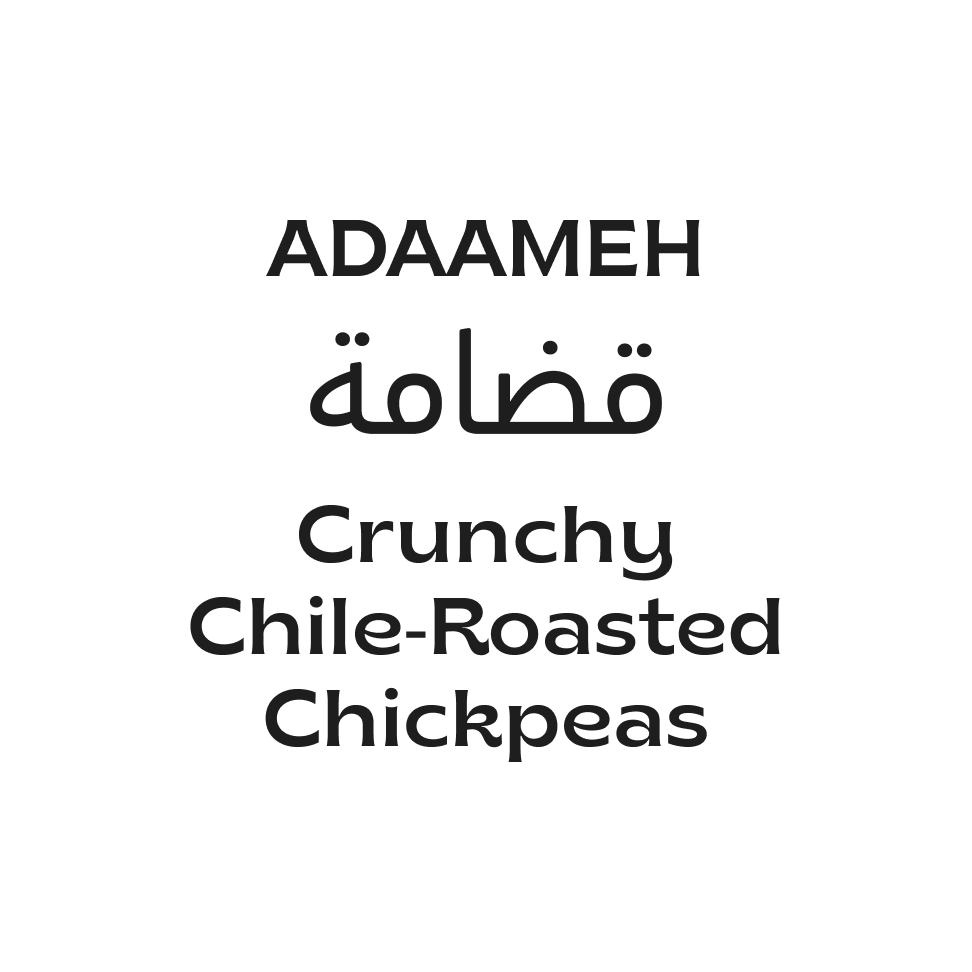 "Texturally, the crunchy surface of roasted chickpeas yields a soft interior. They're a perfect vehicle to deliver the addictive taste trifecta of salt, sour, and heat. These treats used to come mixed into the nut and seed assortments my mother bought from the Arab markets, where we stocked up on staples. I'd sort through the packets, picking out every last chickpea. I could never get enough of them. Once the chickpeas are boiled, this dish comes together with about 5 minutes of prep and 40 minutes of baking."
~ Reem Assil
Chickpeas Steps
Chickpeas Step 1
If using dried chickpeas, soak 1 cup of them overnight and boil until tender, 60 to 90 minutes. Drain thoroughly.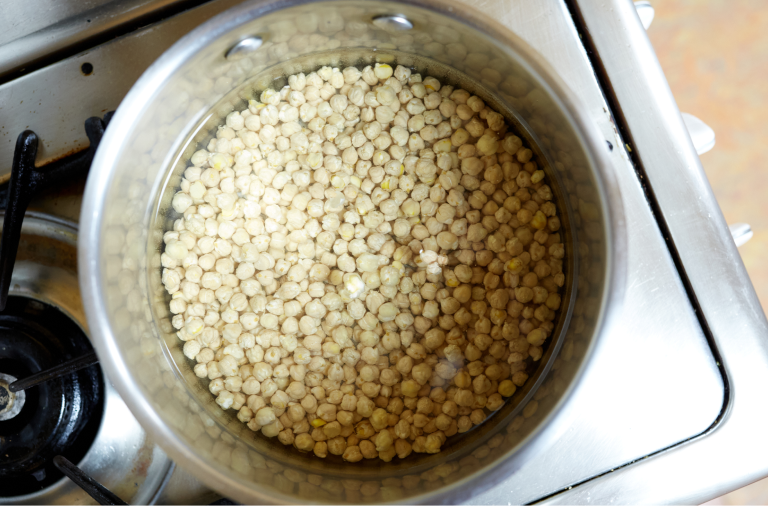 Step 2
Preheat the oven to 400°F. Line a sheet tray with parchment paper.

Toss the chickpeas in 1 tablespoon oil, 1 teaspoon lemon juice, 1 teaspoon salt, and 2 teaspoons chile-spice mix until evenly coated. Spread on the prepared tray and bake until browned, 35 to 40 minutes, mixing every 10 minutes or so.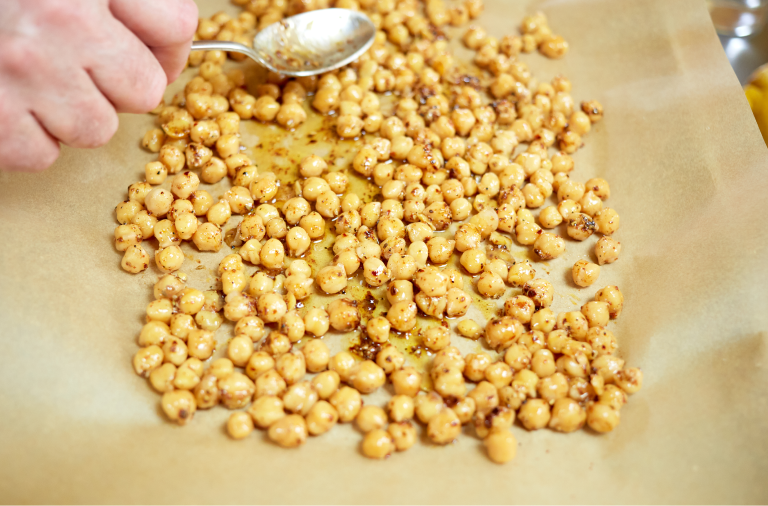 Step 3
Let cool completely. The chickpeas can be stored in an airtight container at room temperature for up to 1 month. To re-crisp this snack, pop them into a 350°F oven for about 10 minutes and allow them to cool.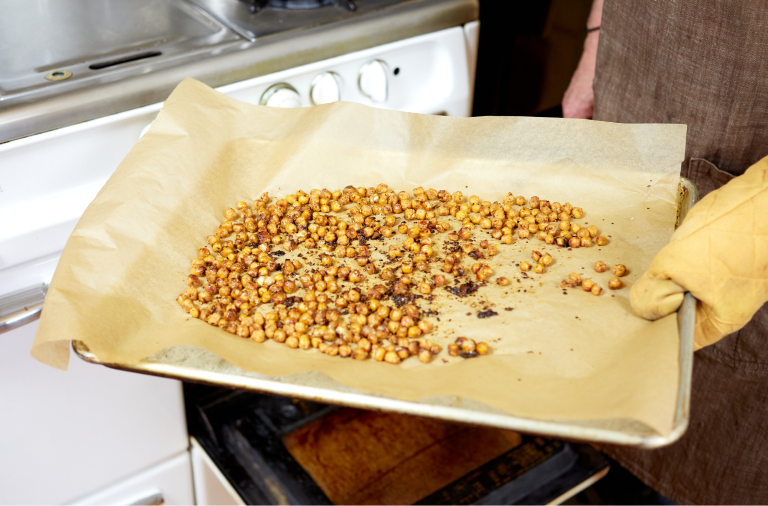 Reprinted with permission from Arabiyya: Recipes from the Life of an Arab in Diaspora by Reem Assil, copyright © 2022. Published by Ten Speed Press, an imprint of Penguin Random House."
Photographs copyright © 2022 by Alanna Hale
Illustrations copyright © 2022 by Cece Carpio
Shop this recipe
Salt, Herbs, & Spices
Vendor:
North Sea Salt Works
Gossen Island - Norway
Sale price
$9
Regular price
Unit price
per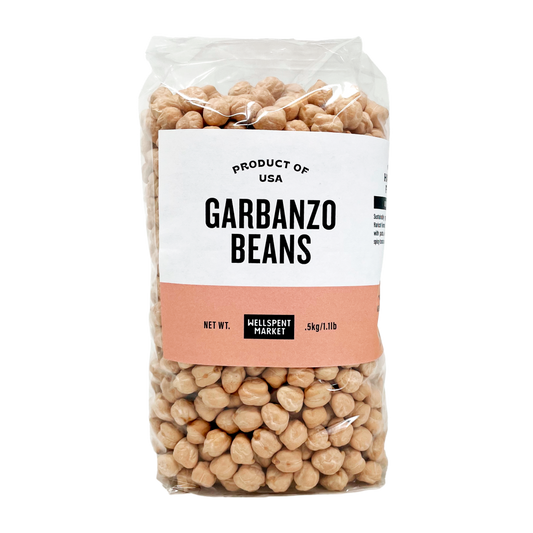 Beans
Vendor:
Haricot Farms
Quincy - Washington
Sale price
$6
Regular price
Unit price
per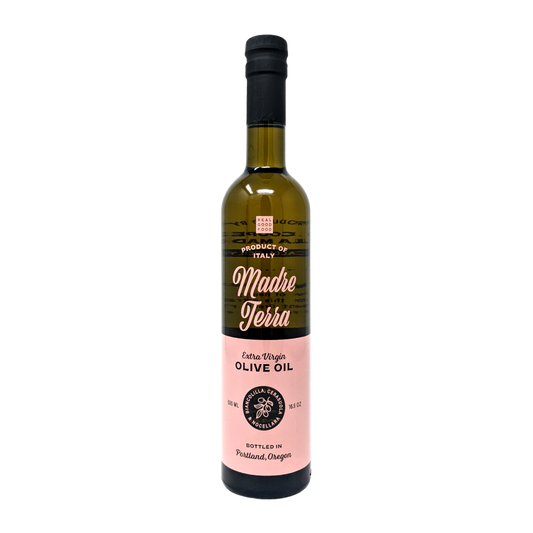 Olive Oil
Vendor:
Madre Terra
Sicily - Italy
Sale price
$25
Regular price
Unit price
per
More recipes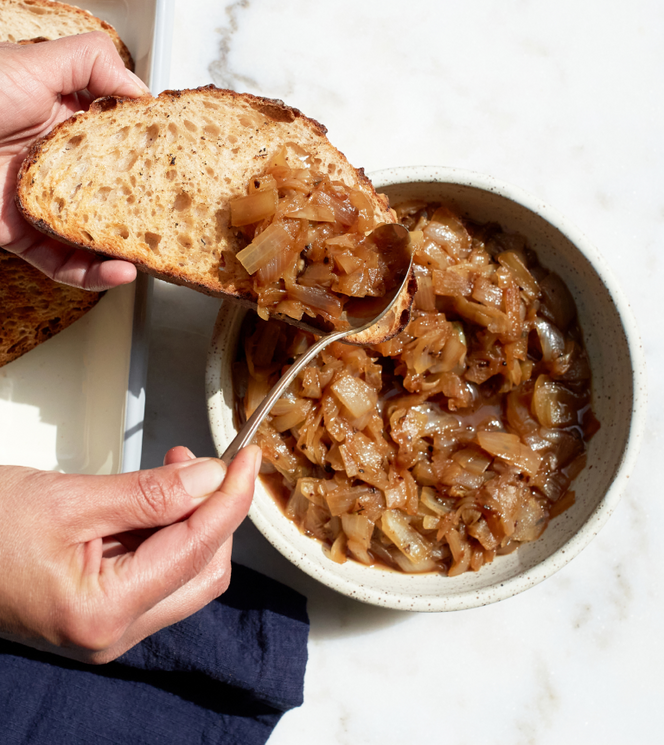 Sicilian-style Onion Jam
Add extra flavor to almost anything with Sicilian cipollata, a sweet and sour onion jam.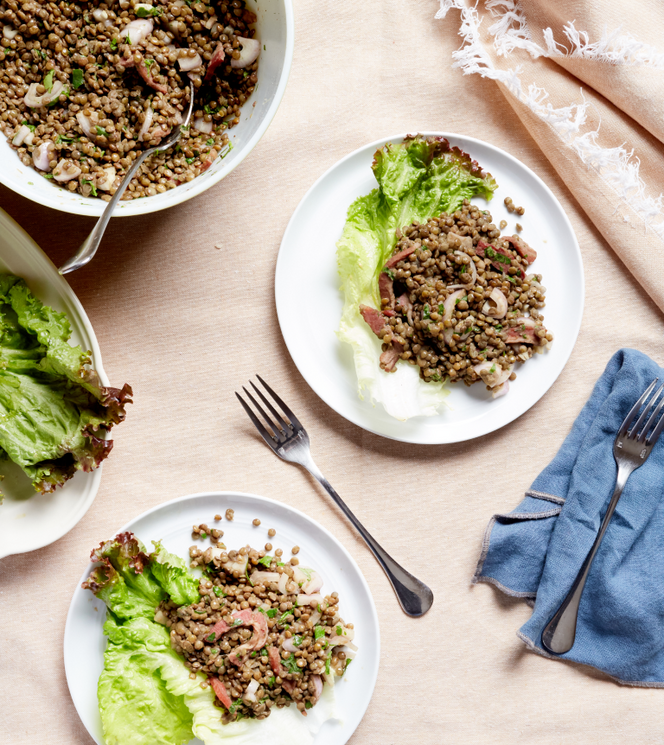 Warm Lentil Salad, Salade de Lentilles From World Food: Paris, by James Oseland
Often served as a classic French apéritif, this warm lentil salad is equally good as a first course, a side dish, a picnic food, or even an easy light meal...