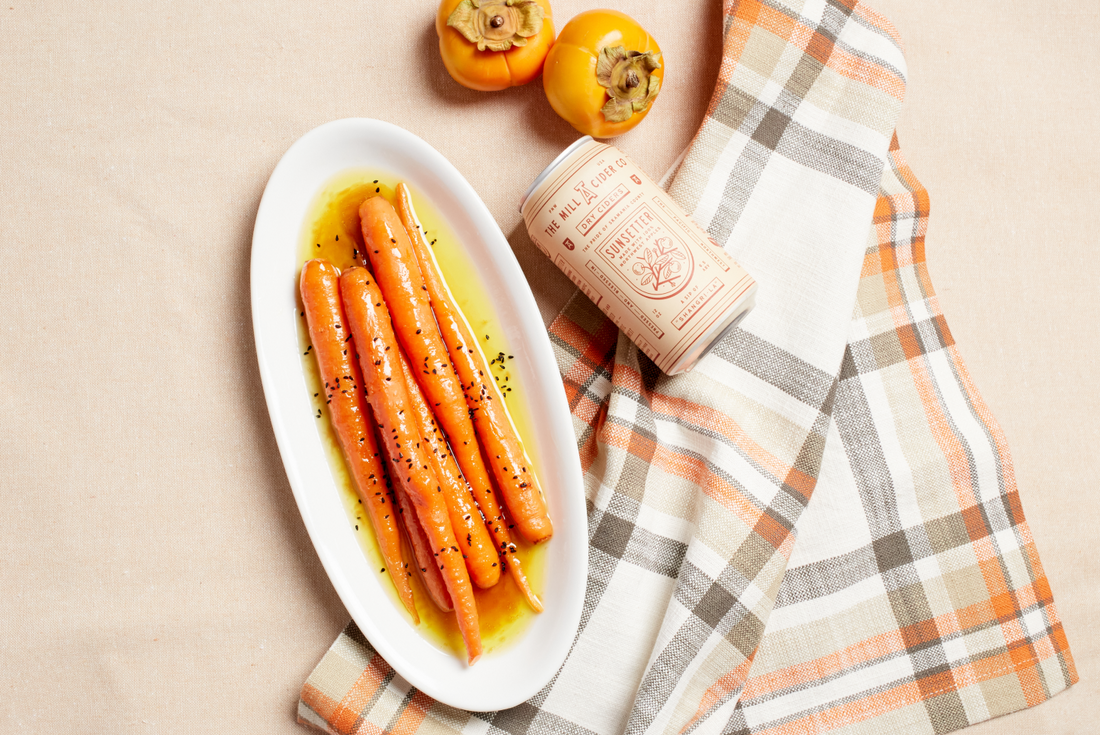 Cider-braised Carrots
15 minutes prep
35 minutes active cooking
50 minutes total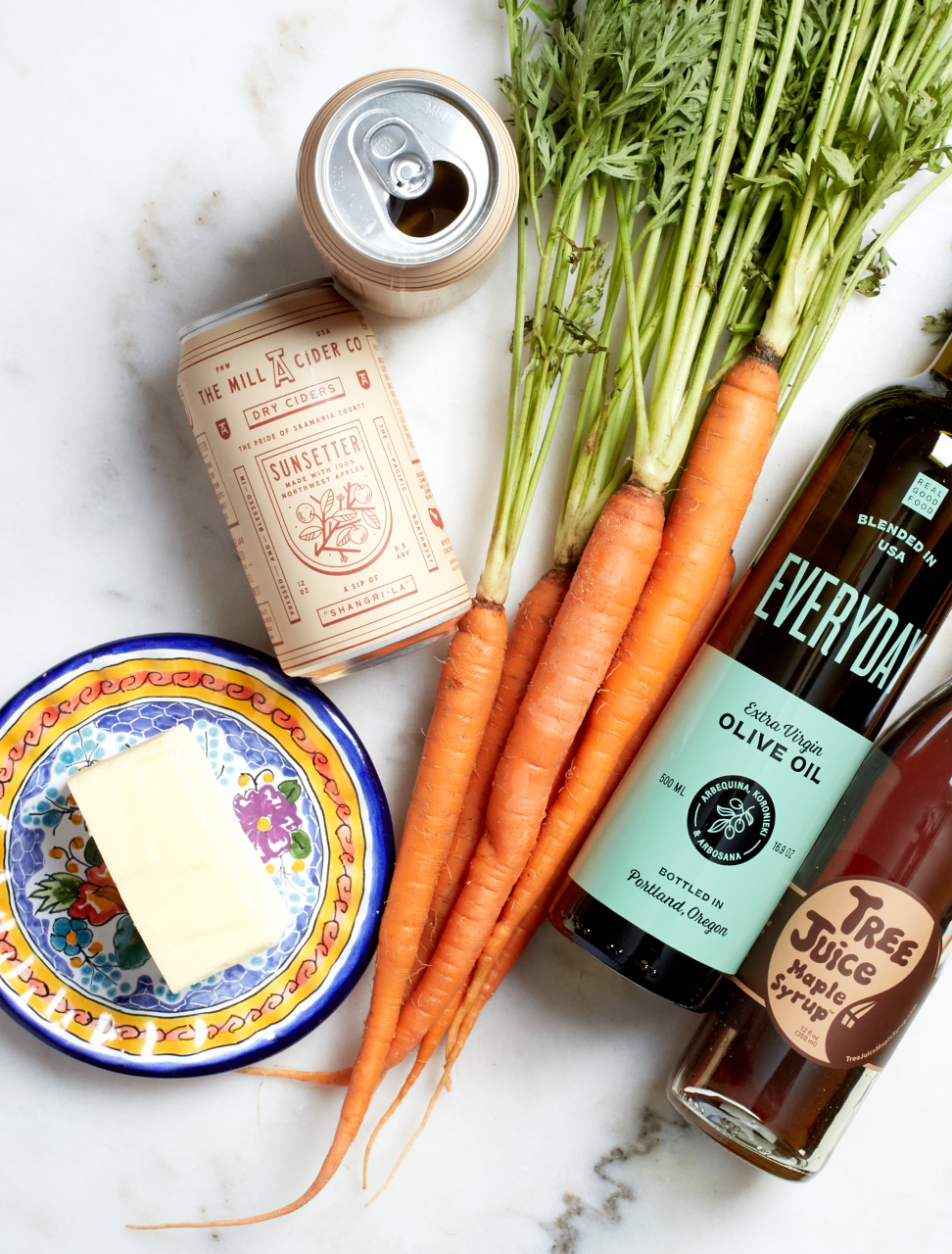 Those trees that Johnny Appleseed planted across early America...
grew fruit for making hard cider, a drink safer than water in those days. Old recipes using cider for cooking go back to the 1800s, when it was used for the same reason. While our water may be cleaner these days, using hard cider adds a subtle, fruity flavor to these simple braised carrots.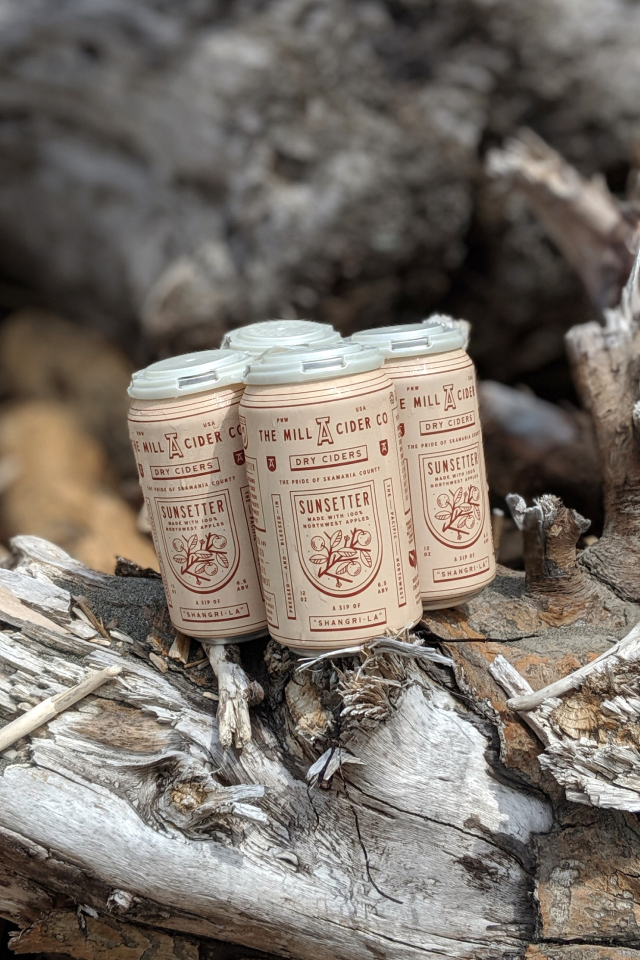 Sunsetter, a modern West Coast-style cider, is one of our favorites.
Made from nothing but Washington apples and yeast, it's dry and refreshing, with a kiss of fermenty funk and a pronounced appley fruitiness.
Read more
What You'll Need
Ingredients
For the shopping list
6 medium carrots
2 tablespoons of maple syrup
Equipment
From the kitchen
1 Skillet
Measuring Cups
Measuring Spoons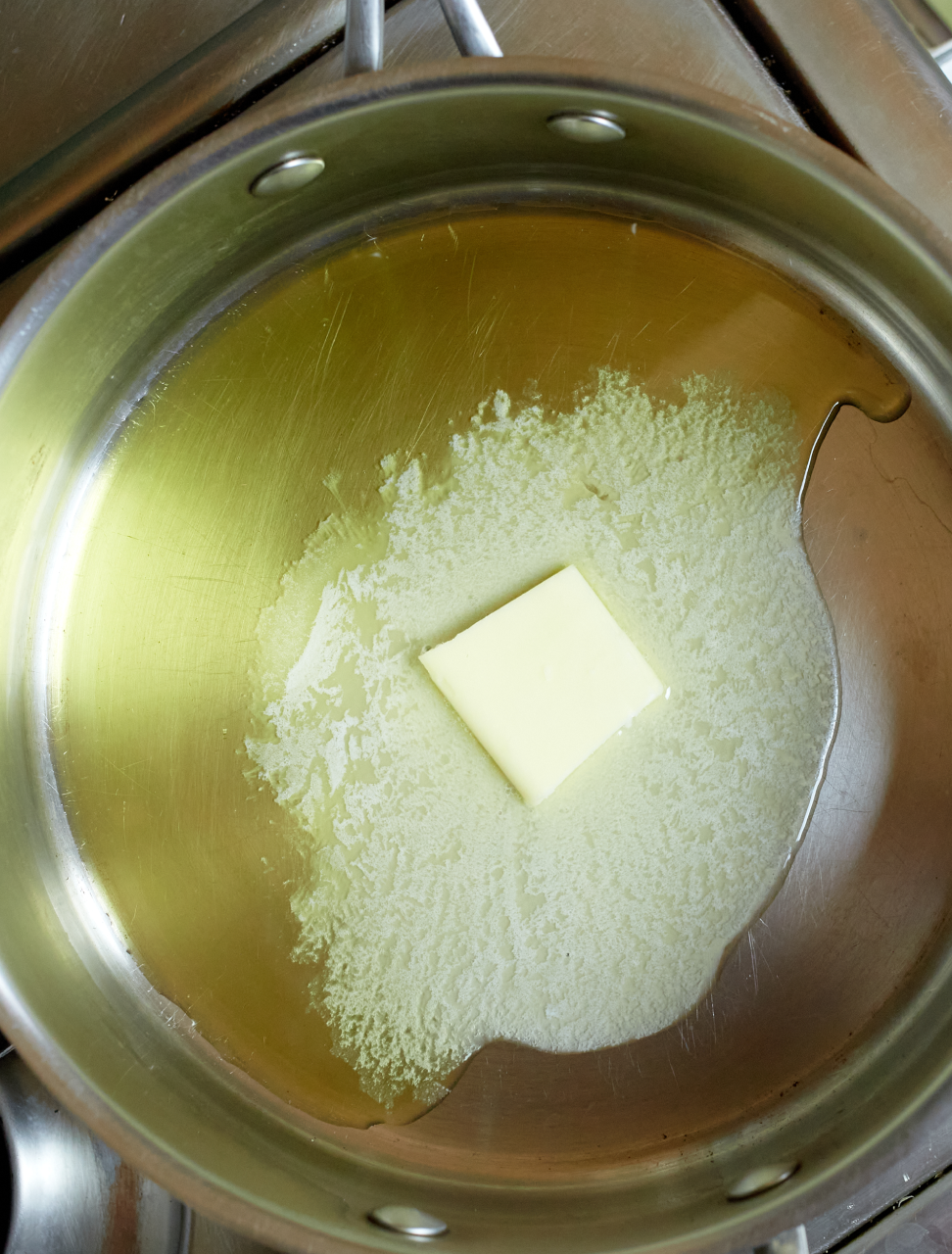 "While I almost always cook with extra virgin olive oil, sometimes I want another dimension of flavor so I add a little butter."
~ Jim Dixon, founder Wellspent and Real Good Food
What you'll have to do
Step 1
Cook the carrots in the olive oil and butter in a skillet over medium heat for about 10 minutes.
Step 2
Add the salt, cider, and maple syrup and stir to combine. Cover and simmer for 20-25 minutes until the carrots are tender.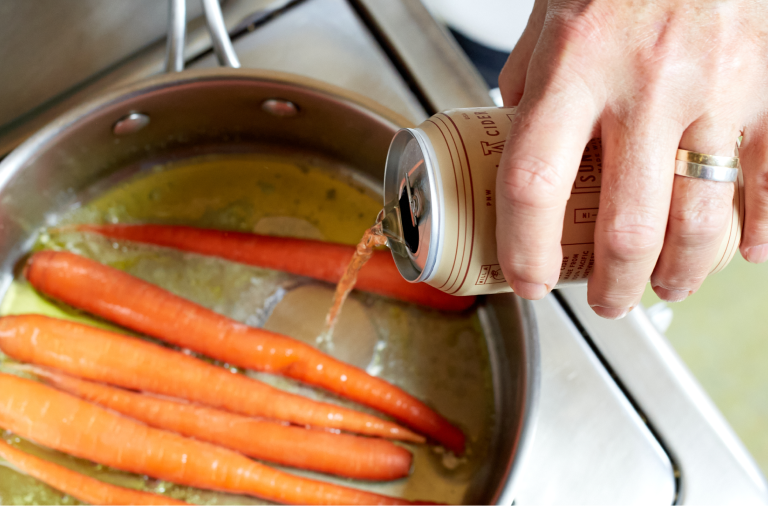 Step 3
Remove the carrots and cook until the liquid has reduced to a sticky glaze. Pour over the cooked carrots.
Shop this recipe
Olive Oil
Vendor:
California Olive Ranch
Chico - California
Regular price
$18.50
$

18.50
Sale price
$18.50
Regular price
Unit price
per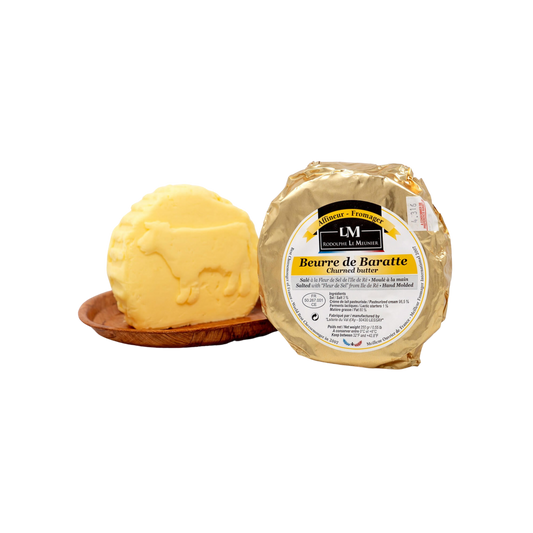 Dairy
Vendor:
Rodolphe le Meunier
Jura - France
Sale price
$13
Regular price
Unit price
per
Out of stock
Beer & Cider
Vendor:
Mill A
Skamania - Washington
Sale price
$5
Regular price
Unit price
per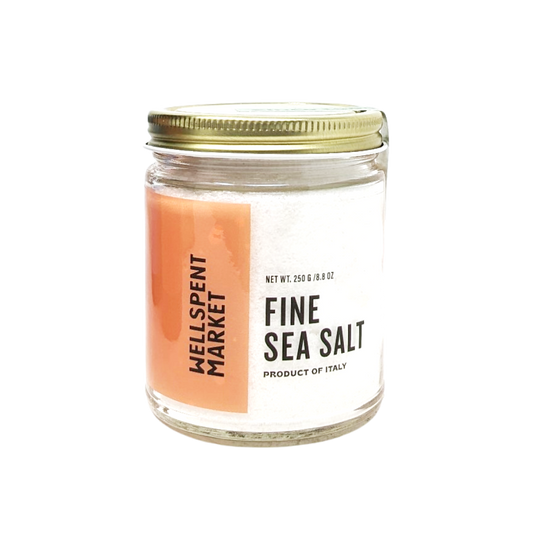 Salt, Herbs, & Spices
Vendor:
Gucciardo Vincenzo
Trapani - Sicily
Sale price
$7
Regular price
Unit price
per
More recipes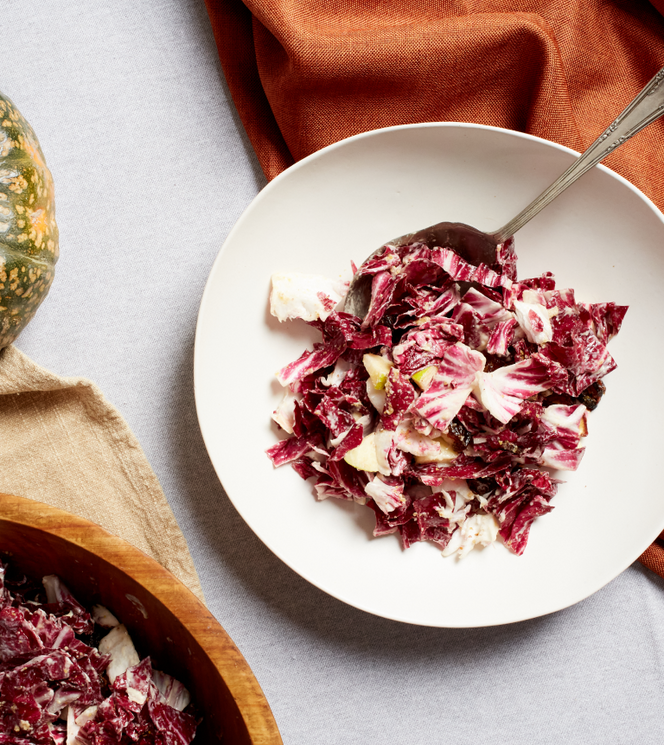 Radicchio Salad with Caramelized Dates and Creamy Tahini
Caramelized dates and creamy tahini make this radicchio salad the perfect antidote for lackluster winter lettuce.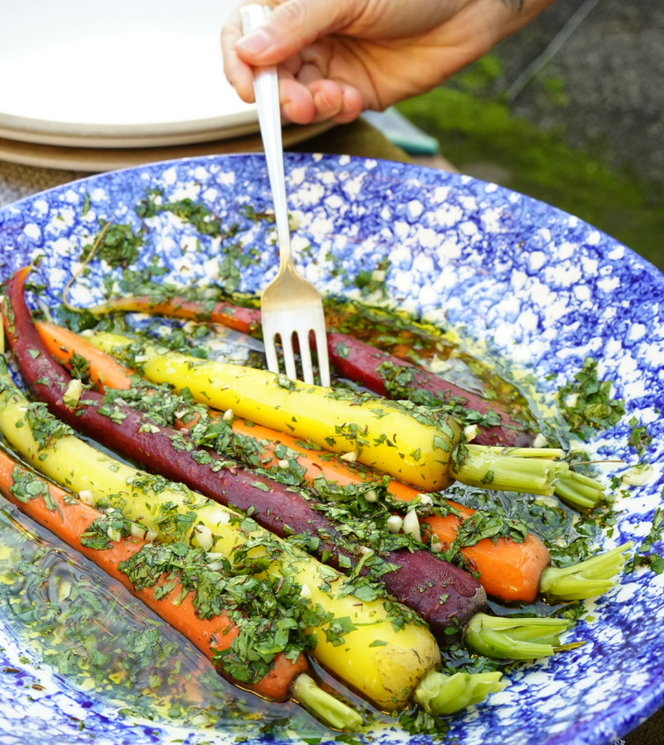 Portuguese Marinated Carrots
Serve these with good olives, open a cold bottle of vinho verde, and pretend you're in the Algarve.