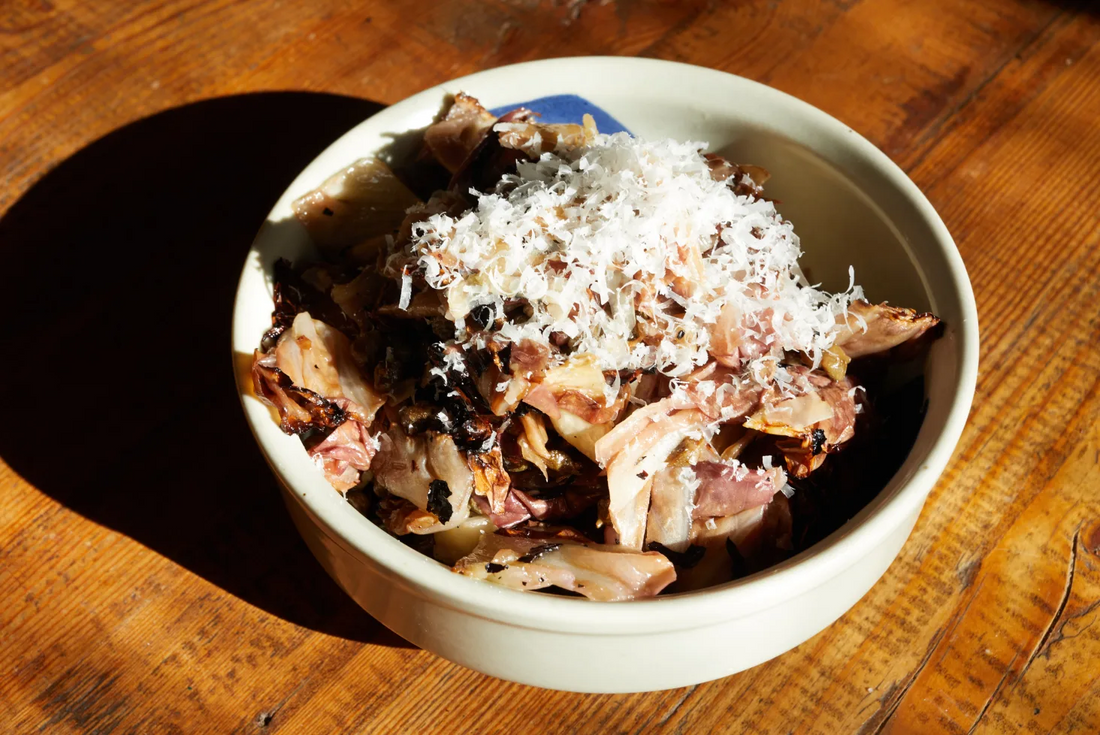 Charred Radicchio with Capers
5 minutes prep
20 minutes active cooking
25 minutes total time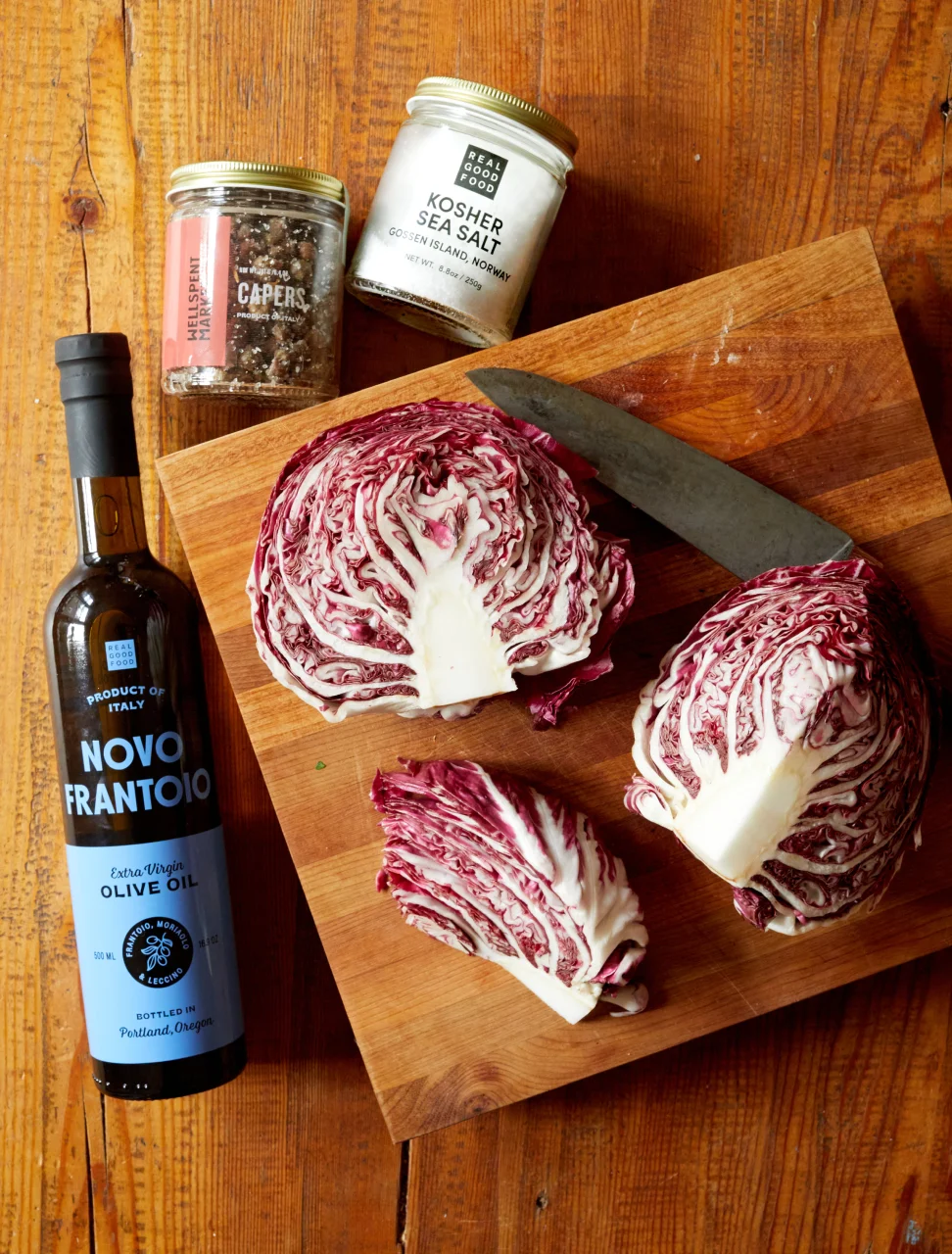 This quick, savory recipe is short on prep and long on flavor...
...and works just as well with cabbage as it does radicchio. Capers add a briny pop, while parmesan cheese adds an umami dimension and a splash of vinegar ties it all together.
What You'll Need
Ingredients
For the shopping list
1 head of radicchio
freshly ground pepper, to taste
Equipment
From the kitchen
sheet pan
mixing bowl
1 chef's knife
cutting board
vegetable peeler or grater
1 measuring spoons
measuring cups
microplaner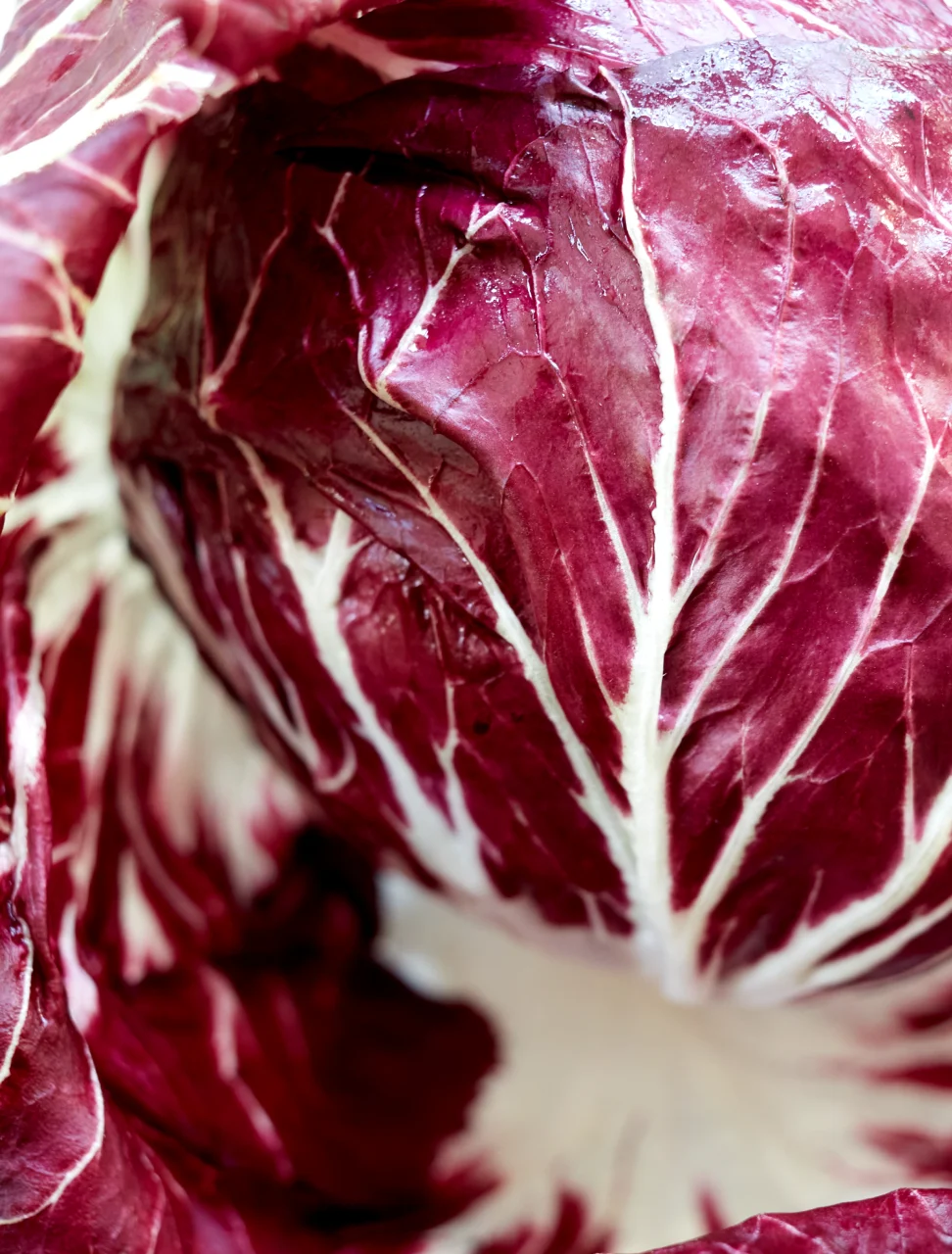 Bitter is Better
There's a reason radicchio tastes bitter, but it's also why it's good for you. If you like coffee, beer, or dark chocolate, you can learn to love radicchio, too.
Read more
What you'll have to do
Step 1 — Slice the radicchio into wedges about an inch thick and lay out on a sheet pan.

Step 2 — Turn your oven's broiler to high; roast the radicchio under the broiler until charred, roughly 5-10 minutes depending on your oven.

Step 3 — Remove radicchio from the oven and transfer to a cutting board. Add capers to the sheet pan and drizzle with olive oil; set under broiler for 2-5 minutes, until they start to brown and crisp.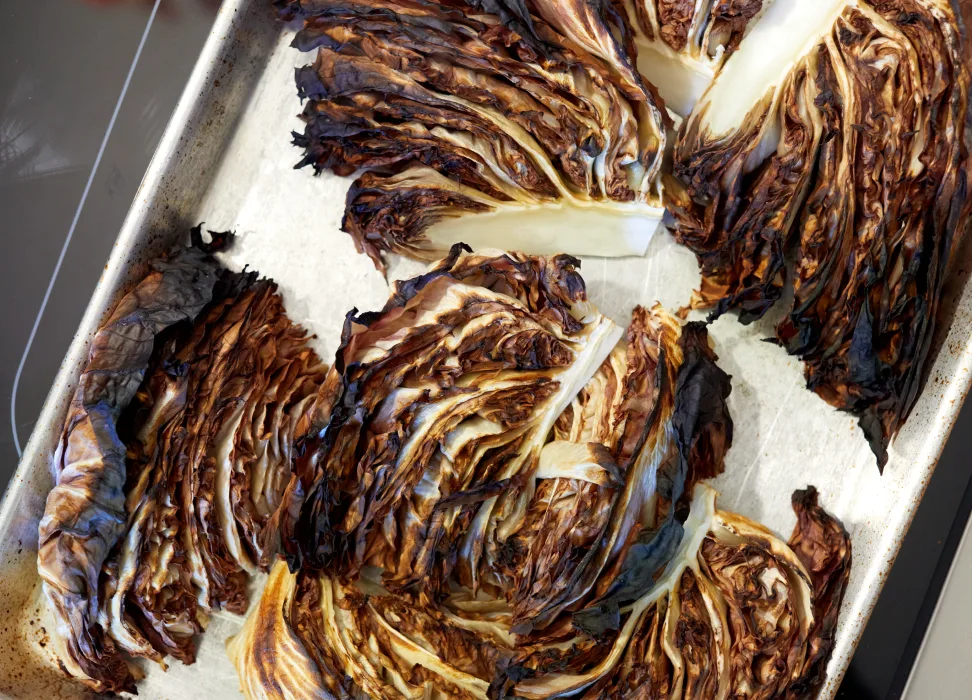 Step 4 — Meanwhile, coarsely chop radicchio and transfer to a mixing bowl.
Step 5 — Add roasted capers to the mixing bowl.
Step 6 — Using a vegetable peeler (or grater), shave strips of parmesan directly into the mixing bowl.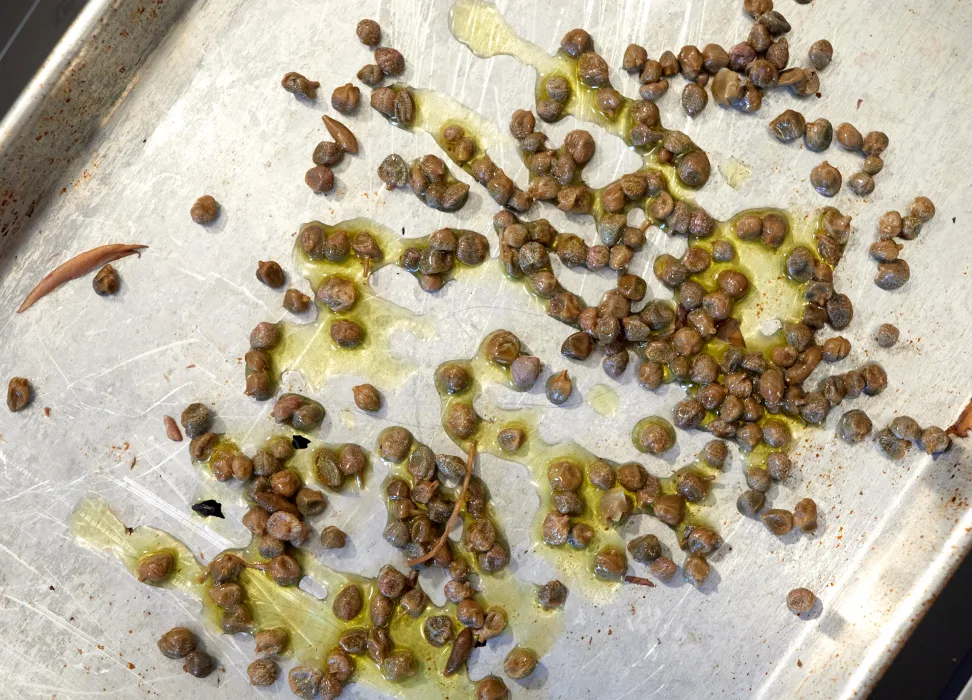 Step 7 — Drizzle with olive oil and the vinegar and mix well; season with salt and pepper to taste.

Step 8 — To serve, transfer to a serving bowl and, using a zester or microplane, finely shave more parmesan over the top.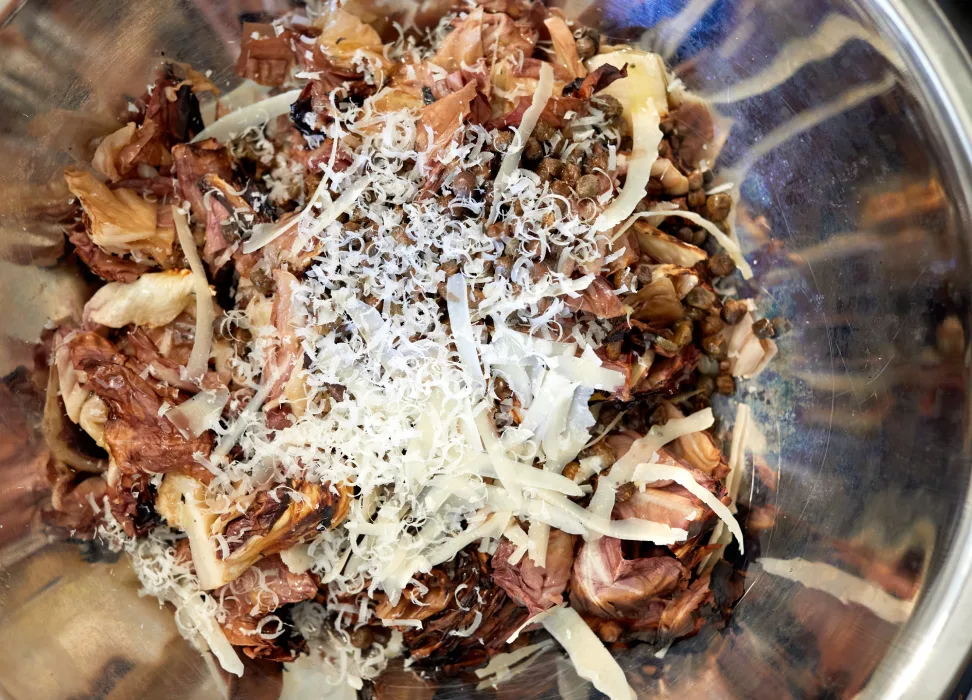 Shop this recipe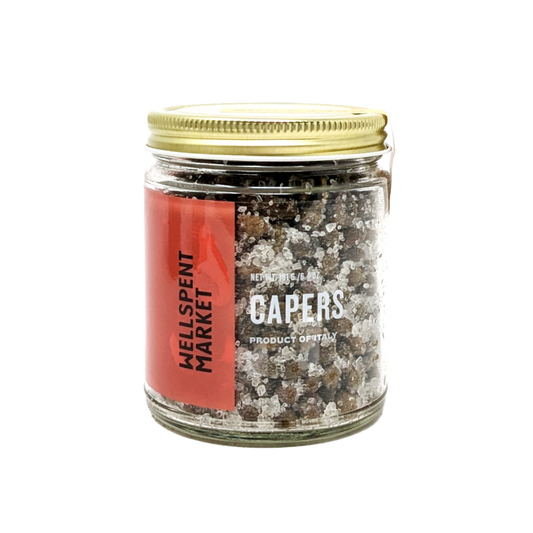 Capers, Pickles, & Peppers
Vendor:
Bonomo and Giglio
Pantelleria - Sicily
Sale price
$17
Regular price
Unit price
per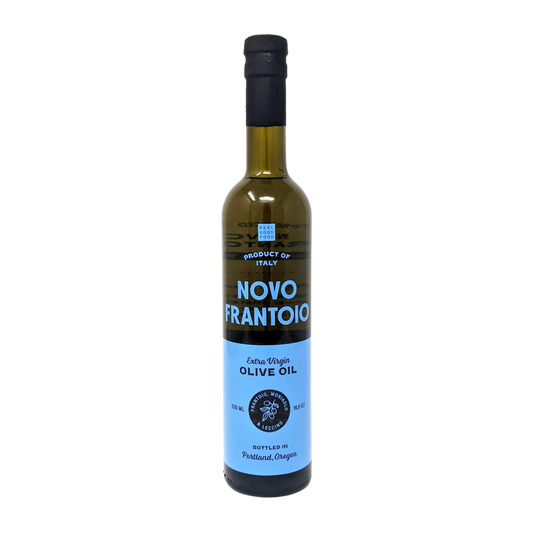 Olive Oil
Vendor:
Novo Frantoio
Tuscany - Italy
Sale price
$27
Regular price
Unit price
per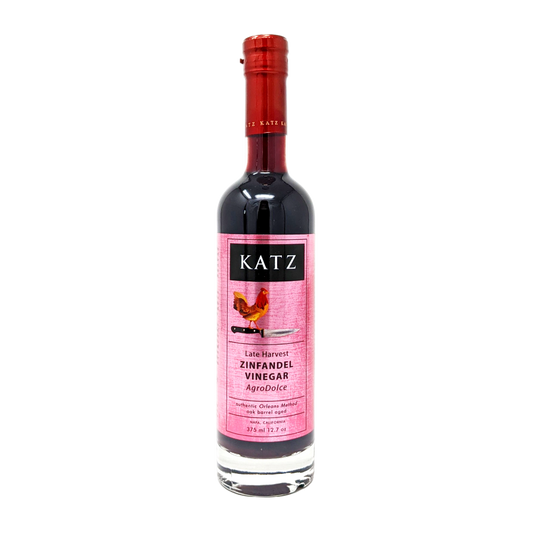 Vinegar
Vendor:
Katz Farm
Napa - California
Sale price
$16
Regular price
Unit price
per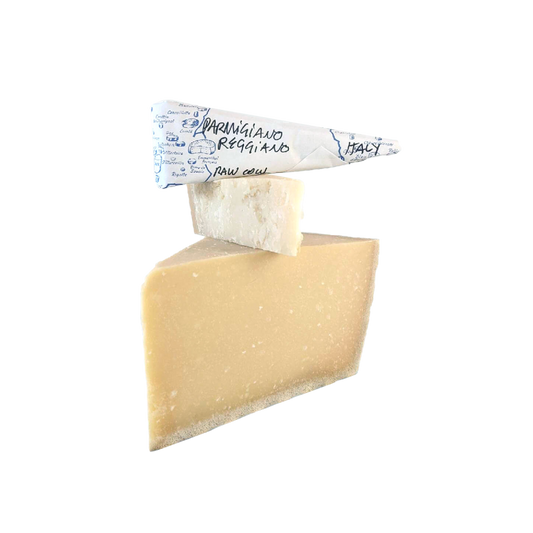 Cheese
Vendor:
Bertinelli
Reggio-Emilia - Italy
Sale price
$10
Regular price
Unit price
per
Salt, Herbs, & Spices
Vendor:
North Sea Salt Works
Gossen Island - Norway
Sale price
$9
Regular price
Unit price
per
More recipes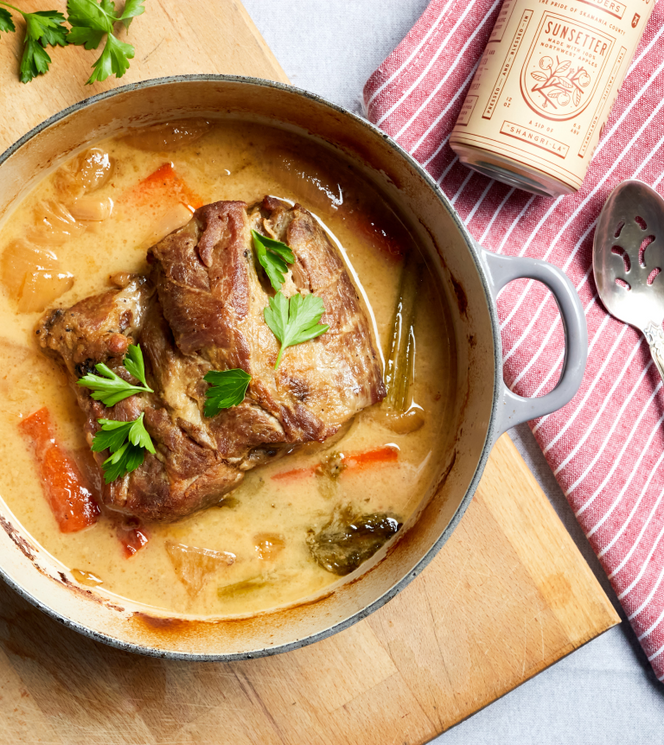 Cider Braised Pork Shoulder
Braising pork shoulder in hard cider gives the meat a subtle sweetness.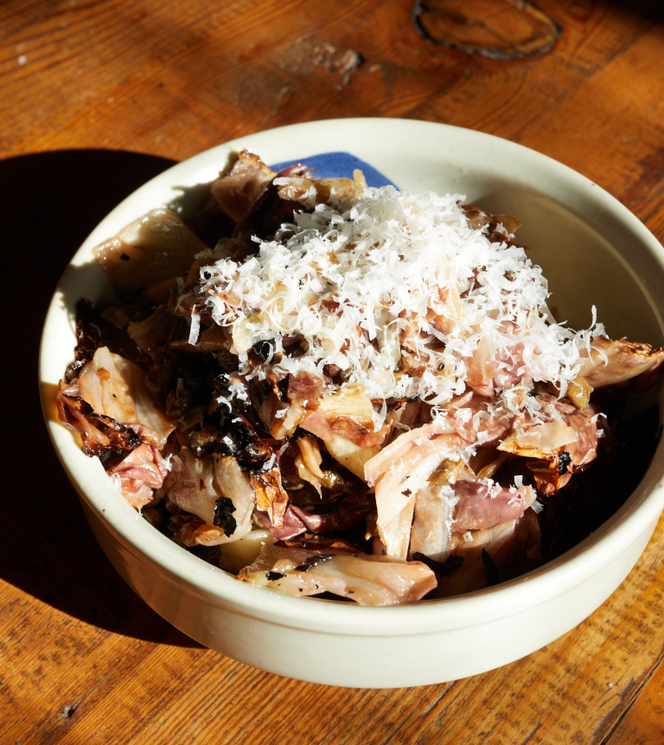 Charred Radicchio with Capers
This simple recipe makes for a quick, easy, and delicious way to get your veg on a weeknight.